Celebrate the birthday of a popular saint by entering to win one of nine saint-inspired reads from our friends at Sophia Institute Press!
---
Did you know that Saint Thérèse of Lisieux was born 150 years ago today? In honor of the birthday of the saint popularly known as the Little Flower, our friends at Sophia Institute Press have put together a giveaway featuring nine saint-inspired reads.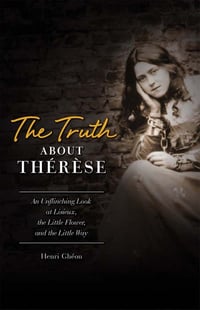 Author Henri Ghéon was once among those put off by Thérèse's sweet reputation and by the tinseled, sugary devotions to this "little saint." Then he discovered how many good Catholics, at home in such simple devotions, were soon freed, without even realizing it, from the pretty-pretties that led them on, finding the real Thérèse beneath the sugar roses and puffy clouds, behind the platitudes and pet-names that took all the salt out of her heroic story. They discovered—as will readers of these remarkable pages—the real Thérèse of Lisieux, an intense soul living a life of heroic grandeur amidst dull and all-too-worldly associates, a soul driven by a burning love of God even as she wrestled privately with great physical and emotional pain.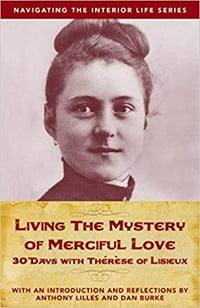 Living the Mystery of Merciful Love: 30 Days with Thérèse of Lisieux is the latest in the Navigating the Interior Life series, which brings the wisdom of the saints into the hands of today's readers. In this presentation of intimate letters from Saint Thérèse of Lisieux to her sisters and close friends, authors Anthony Lilles and Dan Burke lay out the Little Flower's program for complete self-offering to God through her Oblation to Merciful Love.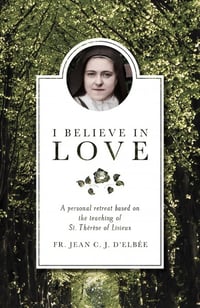 The key to happiness from one who found it in joyful abundance: Saint Thérèse of Lisieux. This spiritual classic has long been beloved by Catholics for its wondrous distillation of the teaching of Saint Thérèse of Lisieux into a reader-friendly set of meditations. It's perfect as a personal retreat when you have only a few moments to spare each day—and for spiritual reading anytime and anywhere. Fr. Jean C. J. d'Elbée, a French priest deeply imbued with Saint Thérèse's spirit, brings you Saint Thérèse's teachings on God's love and the confidence in Him that it should inspire in your soul; humility, peace, and fraternal charity; the apostolate; the Cross; and what it means truly to abandon yourself to Divine Providence.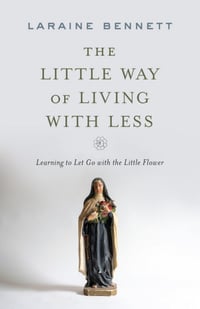 Do your possessions "spark joy"? In our materialistic society, we are often plagued with the slow torture of accumulated stuff, which creates disharmony, prevents us from living in the present moment, and keeps us from setting our eyes upon Heaven. The Little Way of Living with Less is a spiritual journey guided by Saint Thérèse of Lisieux toward a "less is more" manner of living. It shares one couple's effort to downsize, declutter, and detach—and the challenge of growing in virtues that is associated with this process. Indeed, this book serves as a practical antidote to the consumerism and commodification of daily home life today. Through the words and example of the Little Flower, you will find peace, joy, and security as you learn how to overcome disorder—whether physical, mental, or spiritual. Saint Thérèse will help form you in single-mindedness to complete the ordinary with extraordinary, selfless love, and you'll soon find yourself becoming intentional about making God the center of your life and your home.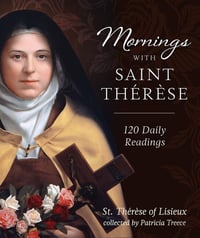 Mornings with Saint Thérèse is a compilation of short excerpts (no more than 1-3 pages) taken from the Little Flower's writings and also from those of her close family members and friends. This hardcover book is beautifully designed inside and out, making it a perfect gift for those you love, or as a daily tool for deepening your own spiritual life.
With simplicity and grace, these pages illuminate for you the wisdom in Saint Thérèse's Little Way, showing how it can enable you, too, to abide in the serenity of the children of God. Led here by the wise Father Joël Guibert, you'll soon come to realize how easy—and how good—it is to surrender yourself to God's providence (as Thérèse did): in your prayers, in your dealings with others, in your concerns about your loved ones, in your sufferings, and yes, even in your joys. Saint Thérèse's way of abandonment lightens every burden of day-to-day life. Lighten your own burdens by learning from Father Guibert how to make it your way, placing every worldly care confidently in the hands of the Almighty. You'll grow quickly closer to God and, even in life's darkest moments, come to share in the peace and joy He promises.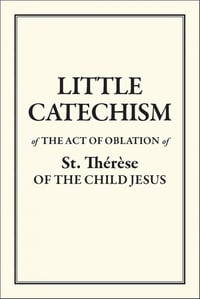 This Act of Oblation by Saint Thérèse of Lisieux was one of the key hallmarks of her attaining the heights of holiness in such a short time. By reading and praying these pages, you, too, will come to better trust in the merciful love of God.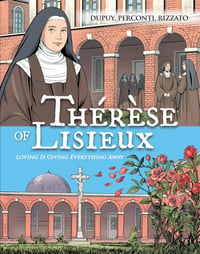 In this colorful and vibrant graphic novel, Saint Thérèse of Lisieux reveals to children the story of her soul and her secret to holiness: "To love is to give everything and to give yourself." Children will come to understand that the "Little Way" of Saint Thérèse consists of trust, love, and generosity, and they will learn how to abandon themselves in the arms of Jesus like the Little Flower. Never before has the life and spirituality of Saint Thérèse of Lisieux been presented in such a beautiful and engaging way for young readers. With this book, children will come to know Saint Thérèse, her goodness, her peace in times of trial, her devotion to Our Lady, and her intense love for the Holy Eucharist.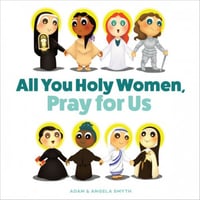 All You Holy Women, Pray for Us is the perfect introduction for little ones looking to learn about some of the holiest saints in the Catholic Church. With this sturdy board book, your child will discover the wonders of St. Joan of Arc, St. Teresa of Calcutta, St. Kateri, and others through fun rhymes and adorable illustrations. The saints provide us with marvelous examples to live by, so start your children off right by introducing them to these extraordinary and holy women who devoted their lives to Christ. Each character in this unique board book is depicted in verse with endearing color drawings.
Special savings!
There's also a special promo code on all of these books! Use code Therese30 at checkout to save 30% off the purchase of the titles listed above. This code is good through January 8, 2023 and can be used by readers anywhere in the world.
Click to tweet:
Celebrate the birthday of a popular saint by entering to win one of nine saint-inspired reads from our friends at Sophia Institute Press! #giveaway #catholicmom
Here's how to enter:
Leave a comment on this blog post telling us your favorite thing about Saint Thérèse of Lisieux. (If she's new to you, tell us that!)
We'll choose nine winners from among the comments; each winner will receive one of the titles listed above.
Entry period for this giveaway ends at noon Eastern on Monday, January 9, 2023. Nine winners will be chosen; winners must have mailing addresses within the USA. Entries must be made here on the blog; social media comments do not count as contest entries. This giveaway is sponsored by Sophia Institute Press, who will ship prizes directly to winners. Winners will be contacted by email and will have 48 hours to claim their prize; unclaimed prizes will be awarded to alternate entrants.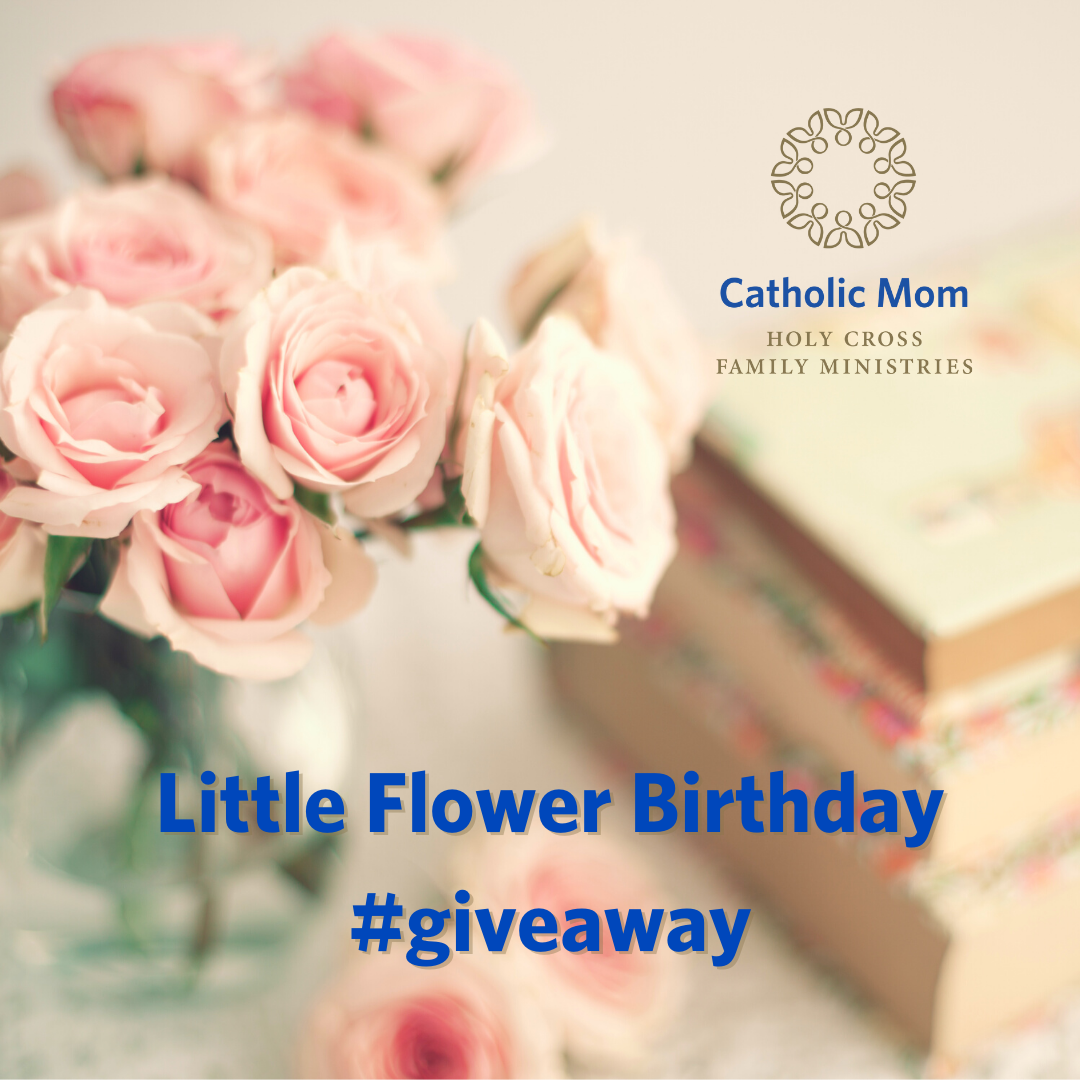 ---
Copyright 2023 Barb Szyszkiewicz
Images: Canva
About the Author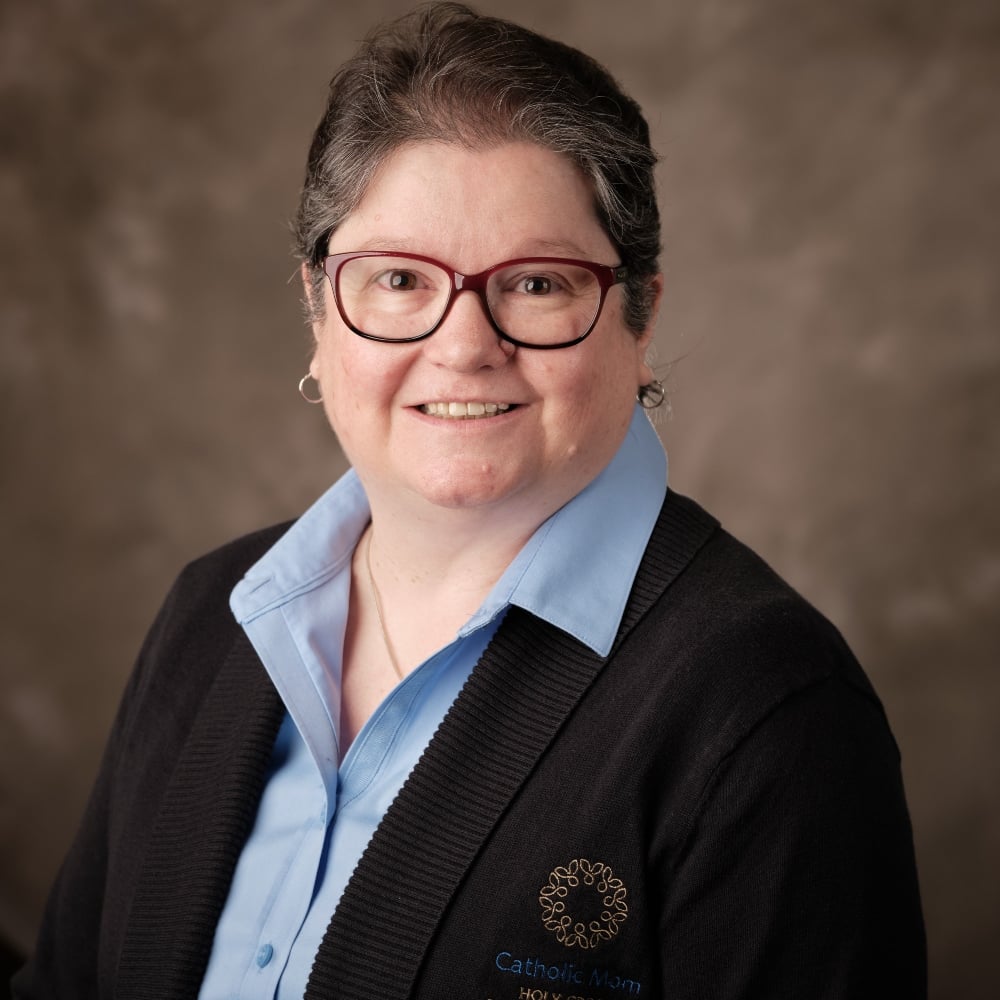 Barb Szyszkiewicz is a wife, mom of 3 young adults, and a Secular Franciscan. She is editor at CatholicMom.com. Barb enjoys writing, cooking, and reading, and is a music minister at her parish and an avid Notre Dame football and basketball fan. Find her blog at FranciscanMom and her family's favorite recipes with nutrition information for diabetics at Cook and Count. Her booklet, The Handy Little Guide to Prayer, is available now from Our Sunday Visitor.