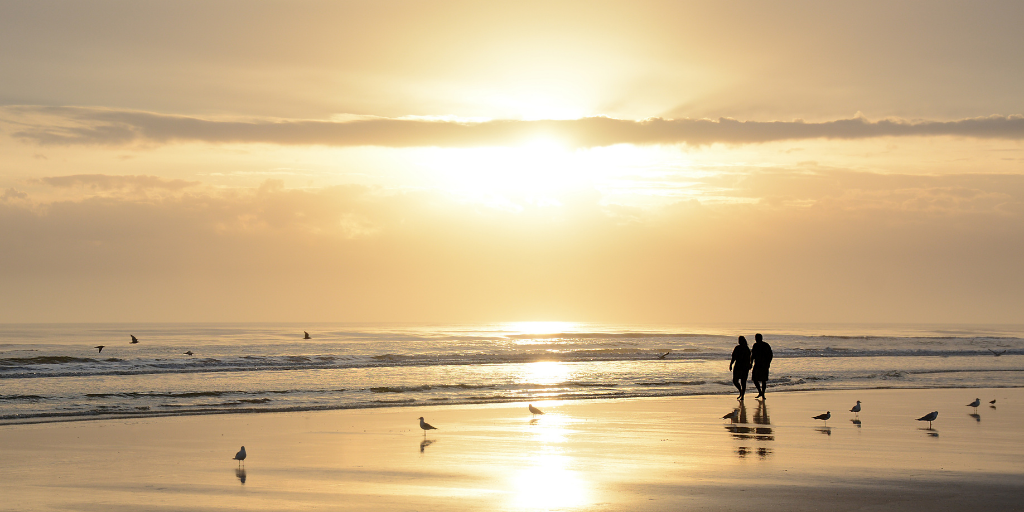 Deanna Bartalini offers ideas for a sunrise-sunset day of looking forward to the new year.
Last year, during the week between Christmas and New Year's my husband and I took a road trip. We began 5 minutes from home watching the sun rise on the beach and ended up about 3 hours west of home to watch the sunset. The day included coffee stops, visits to a few breweries, food, the beach, walking, and lots of talking and listening to each other. It was a very deliberate day, with planning ahead on both our parts.
We used the time to dream, to set some goals, to make some plans for our business and relax. There are many lists of questions you can use to guide your time together. We used some of these from Matthew Kelly. We also made a list of things we wanted to accomplish in 2021.
It was such a relaxing day doing things we both enjoy. Even the huge traffic jam on the way home did not dampen our joy. I just found more fun questions to ask while we sat, grateful the car was air-conditioned!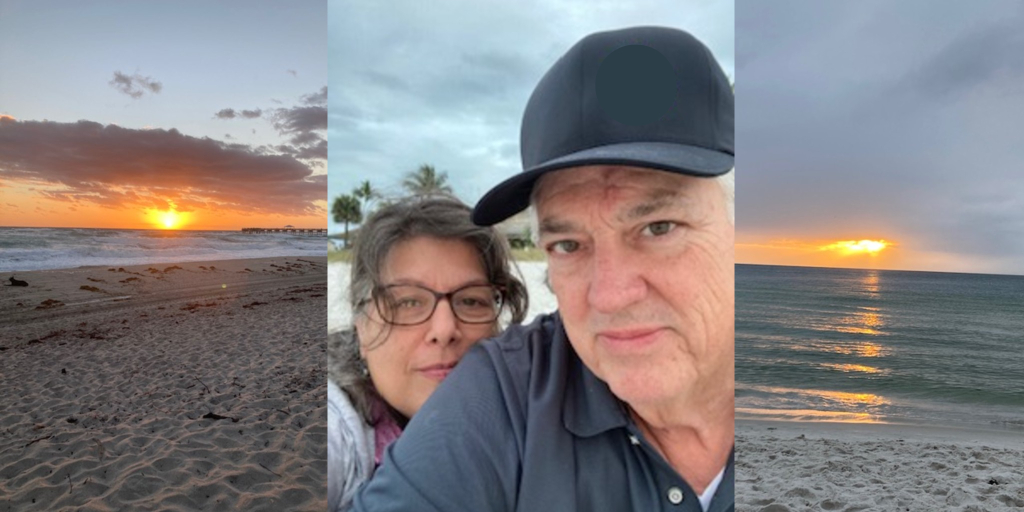 Some of the best questions and ideas we discussed:
What is the best/worst thing that happened this past year?
What spiritual practice can we add or change?
What are you most looking forward to in the next year?
How do you want this year to be different?
If you want to work on your home, make a quick list and prioritize.
If you can change one thing about yourself, what would you change?
How to spend our time in more fulfilling ways.
We talked quite a bit about dreams for our future.
Click to tweet:
Ideas of a sunrise-sunset day of looking forward to the new year. #catholicmom
While you may not be able to take a day and do this sunrise-sunset day trip, plan to spend a few evenings in conversation, ignoring the chores. I have found, that if we write it on the calendar, it has a higher chance of happening. And of course, you can do these questions on your own or plan a night with friends to talk about plans and dreams. I think it would be an excellent way to spend New Year's Eve, either on your own with a few close friends. I have always found this helpful to do on my own but working on this with my husband was a great way for both of us to learn more about each other and offer support and encouragement.
I hope you can plan a sunrise-sunset day of fun or at least a few conversations with those closest to you!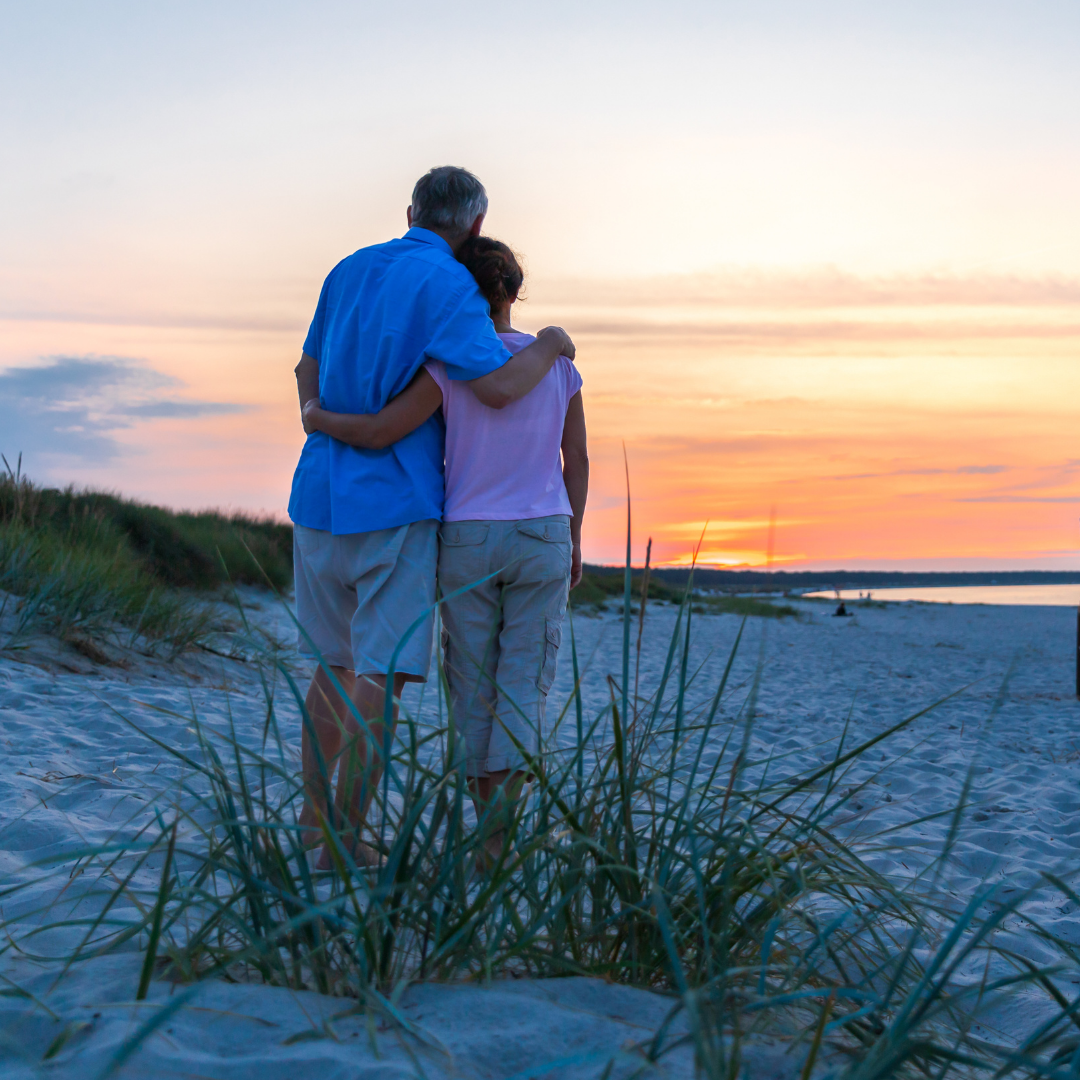 ---
Copyright 2021 Deanna Bartalini
Images: Canva Pro; photo collage copyright 2021 Deanna Bartalini, all rights reserved.
About the Author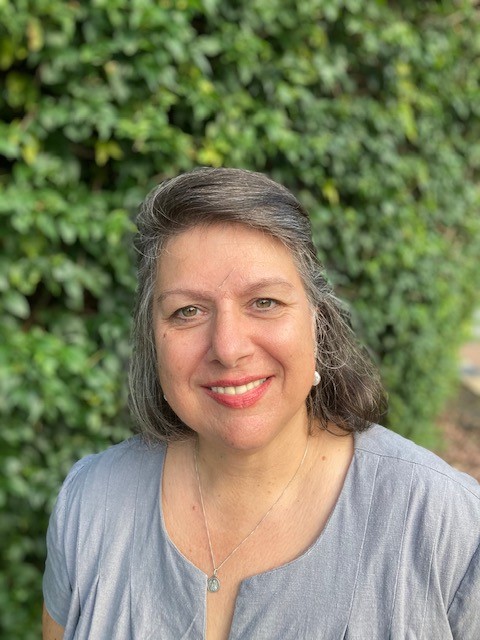 Deanna G. Bartalini, M.Ed.; M.P.A., is a certified spiritual director, writer, speaker and content creator. She is the founder of the LiveNotLukewarm.com online community, a place to inform, engage and inspire your Catholic faith through live, interactive faith studies. Her weekly Not Lukewarm Podcast gives you tips and tools to live out your faith in your daily life.