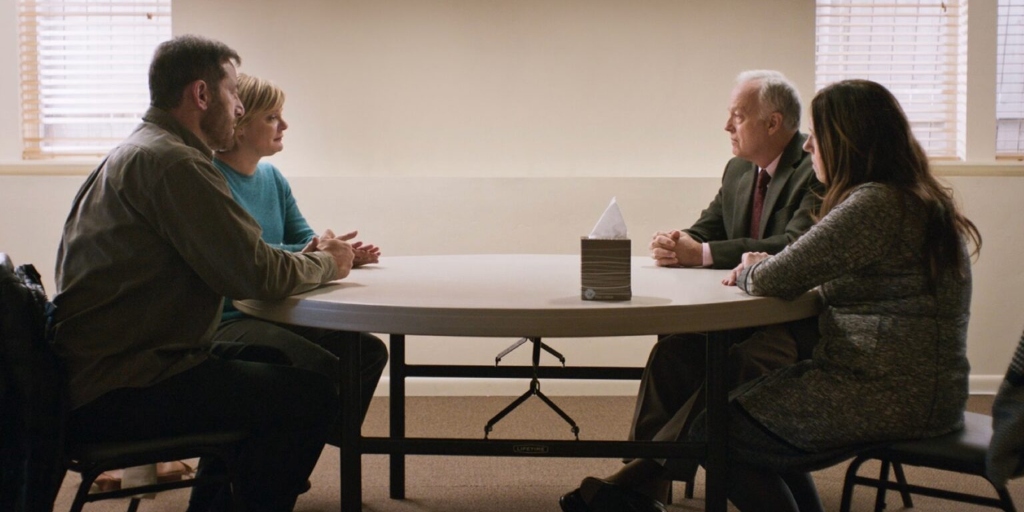 Lisa M. Hendey shares her thoughts on the film MASS, which opened in theaters October 8.
"…it is in pardoning that we are pardoned…"
Those words, commonly attributed to the Peace Prayer of St. Francis, cut to the core of what it means to be truly reconciled. I've often pondered them, especially in the wake of my travels in Rwanda where I witnessed the ongoing work of post-genocidal reconciliation efforts.
How easy it is to say, "I forgive you."
How hard it is to truly mean it.
In the new film MASS by first-time writer-director Fran Kranz, we witness a raw, open look at two sets of grief-weary parents looking to comprehend the unspeakable. Both have lost sons. Both bear still-open wounds. Both long for relief. Both agree to come together, but can they possibly emerge healed?
Synopsis:
Years after an unspeakable tragedy tore their lives apart, two sets of parents (Jason Isaacs and Martha Plimpton, Reed Birney and Ann Dowd) agree to talk privately in an attempt to move forward. In Fran Kranz's writing and directing debut, he thoughtfully examines their journey of grief, anger and acceptance by coming face-to-face with the ones who have been left behind.

Source:

Bleecker Street
This is a no-frills film. An opening act finds church employee Judy (Breeda Wool) setting up a fold-out table and chairs in a simple spare room. That Judy fusses so concernedly over the placement of that furniture feels appropriate, since it is at that table we'll sit for the next few hours as all of the film's story unfolds.
On their journey to that table, we meet Gail (Martha Plimpton) and Jay (Jason Isaacs) and learn that they are definitely still grieving their son, who perished in a school shooting. Seeking some kind of closure, they gather through the facilitation of counsel with Richard (Reed Birney) and Linda (Ann Dowd), the parents of the crime's perpetrator. Gail and Jay have declined legal action. They simply want answers, and perhaps a proverbial pound of flesh. They want the peace that has eluded them in the long years since their son's untimely death.
We, as onlookers, are tempted immediately to side with Gail and Jay as they grasp for some sort of admission from the troubled shooter's parents that they felt responsible for what has transpired. What is perhaps unexpected is the unfolding of grief from Richard and Linda, who not only deal with daily remorse for their responsibility in their son's actions but also with an impermissible loss of their own.
Click to tweet:
See @LisaHendey's look at @MasstheMovie #MassMovie. Gut-wrenching truth and a path to possible healing from @frankranz #catholicmom
Don't expect special effects, flashbacks, or even a change of scenery in MASS. But you should expect heartfelt grief. Clasp a tissue in hand not only for the mythical children of this story–both the killed and the killer–but more importantly for the souls lost daily to an ongoing epidemic of gun violence in our communities.
There are no easy answers found in MASS. There is, however, a glimmer of hope that permits us to strive for better days ahead.
There is the reminder that when asked to tell the stories of our children's lives, those tales that most frequently pop into our minds are not the glory moments, but rather the most mundane of daily gems: the child covered head to toe in mud right before the big party, the dinner table admissions of venial transgressions, their lost teeth and gained dreams. It is the little stuff of life that makes up the big stuff of our lives.
MASS teaches us that we must remember that for every life lost to violence, there are two sides' stories: that of the victim, yes, but also that of the broken soul who was so lost that they could only act in hate. Both sides matter and deserve to be known, acknowledged, and heard. In the hearing, we learn. In the learning, maybe we can act to put an end to such tragedies.
MASS does this hearing and learning, and with great heart.
It is in pardoning that we are pardoned.
Rated PG-13 for thematic content and brief strong language, MASS opened in theaters October 8.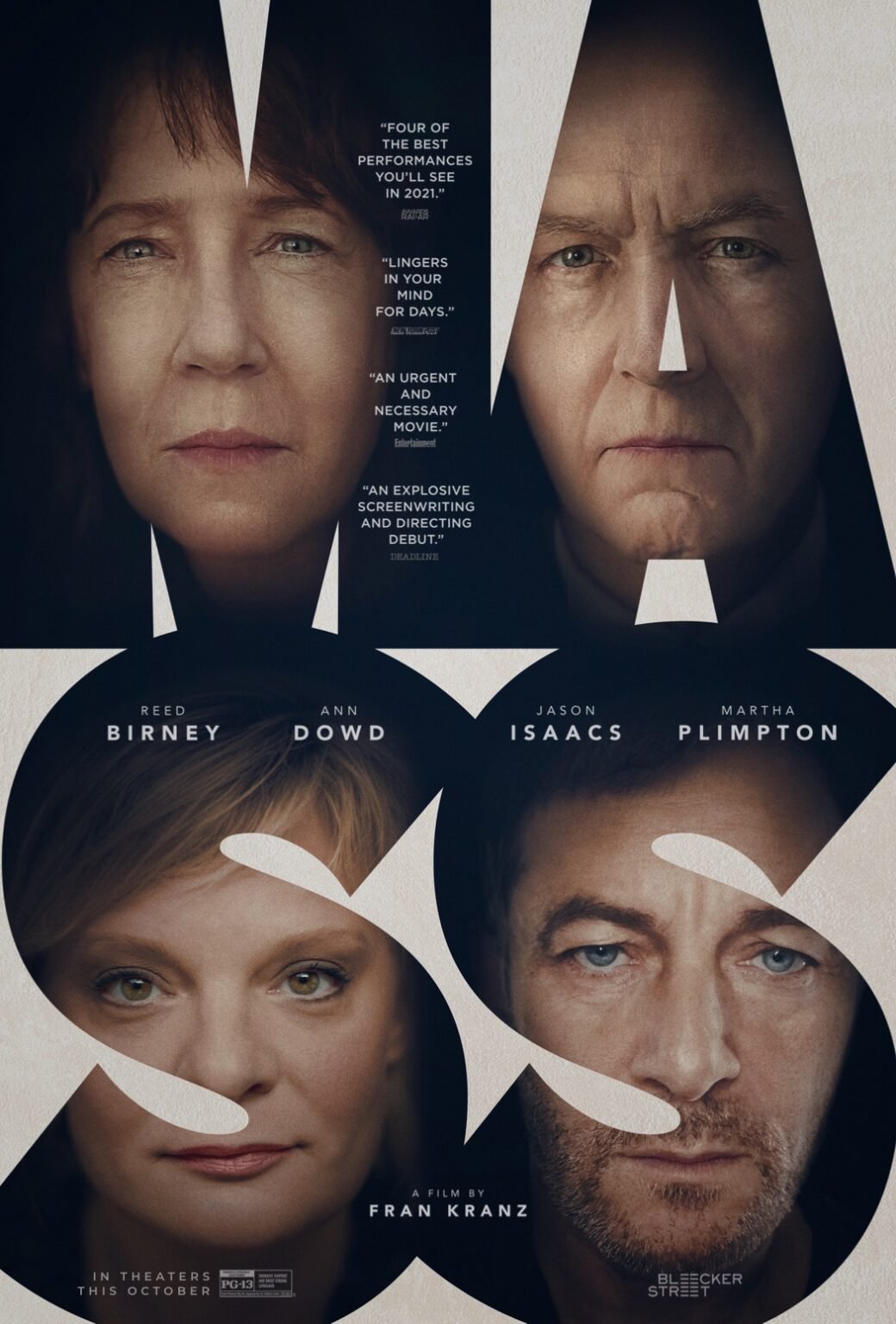 ---
Copyright 2021 Lisa M. Hendey
Images courtesy of Bleecker Street, used with permission, all rights reserved.
About the Author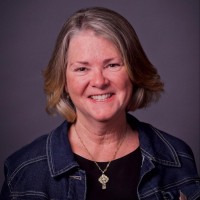 Lisa M. Hendey is the founder of CatholicMom.com, a bestselling author and an international speaker. A frequent radio and television guest, Hendey travels internationally giving workshops on faith, family, and communications. Visit Lisa at LisaHendey.com or on social media @LisaHendey for information on her speaking schedule or to invite her to visit your group, parish, school or organization. Visit Lisa's author page on Amazon.com.