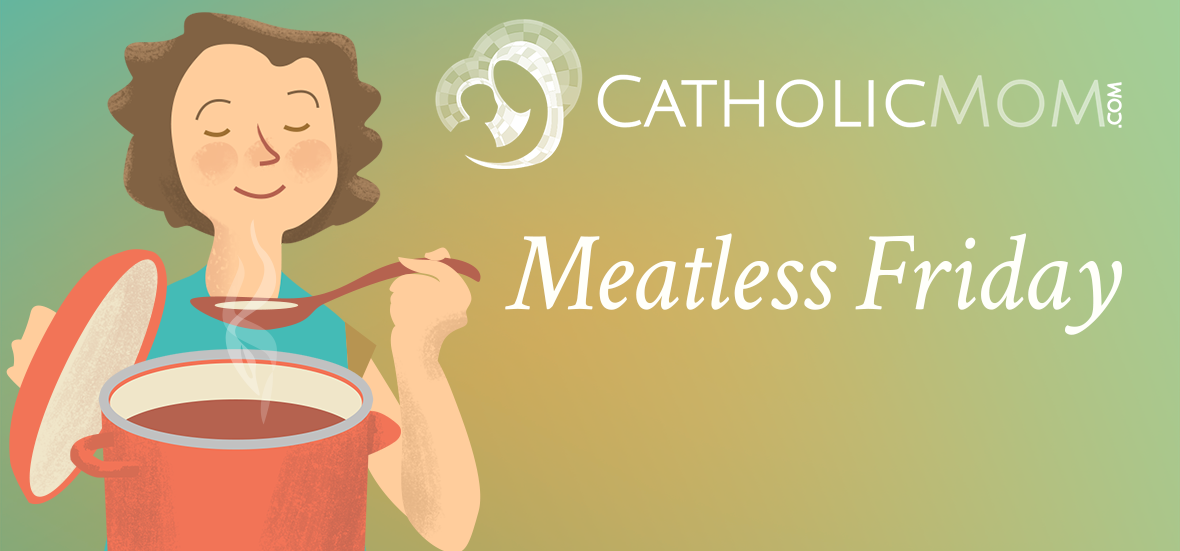 Barb Szyszkiewicz uses a seasonal treat to make French toast that's delicious any time of the day.
Forget the pumpkin spice coffee. Apple-cider donuts are among my favorite autumn treats. And since my teenager has a friend who works at a farm store, bags of these donuts show up regularly on my kitchen table.
Cider donuts can be frozen, if you wrap them well, but if you're short on freezer space and long on donuts, you can turn them into delicious French toast.
As these are fairly rich, I use one donut (two pieces of French toast) per serving. You won't need syrup on these -- try an assortment of apple slices on the side.
This is a great recipe for beginning cooks; you can get preschoolers involved in cracking the eggs, whisking the batter, dipping the donut slices, and (of course) sprinkling the finished French toast with powdered sugar. Older children can slice the donuts and flip the French toast on the griddle.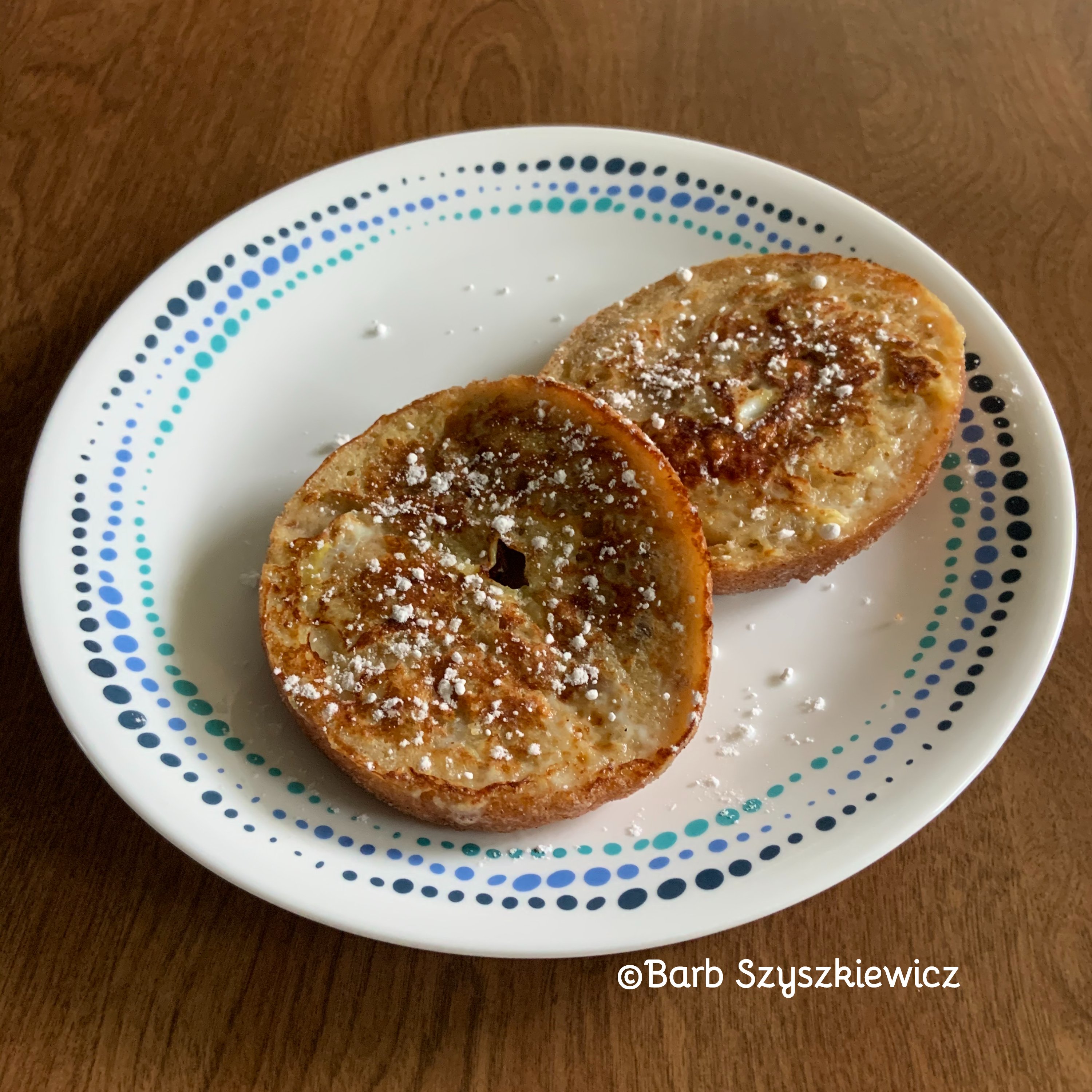 Cider Donut French Toast
Serves 4
4 apple cider donuts
3 large eggs
3/4 cup milk
Butter for the pan
Powdered sugar for topping
1. Slice each donut in half.
2. Whisk eggs and milk together in a shallow bowl or pie plate (I recommend using a pie plate if kids are helping; the higher sides prevent spilling).
3. Add one donut half to the egg mixture. Flip to coat. Allow to sit in the mixture for a minute so it will soak in.
4. Melt butter on the pan or griddle.
5. Place donut halves on griddle after dipping them in egg mixture. Cook a few minutes on each side until golden brown.
6. Sprinkle powdered sugar over the top of the French toast and serve immediately.
CLICK TO TWEET
For a #MeatlessFriday treat, try @franciscanmom's Cider Donut French Toast #catholicmom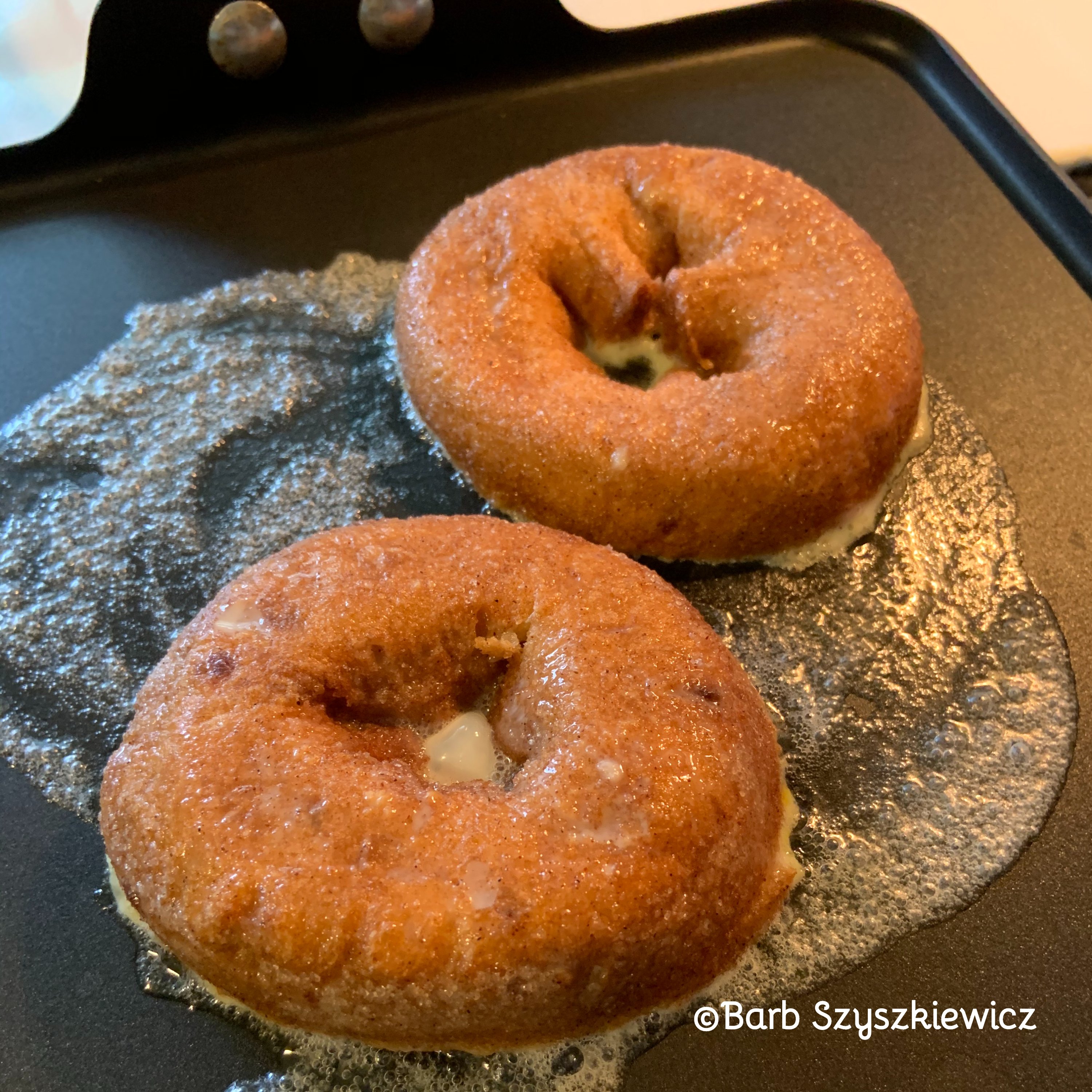 ---
Copyright 2020 Barb Szyszkiewicz
Images copyright 2020 Barb Szyszkiewicz. All rights reserved.
About the Author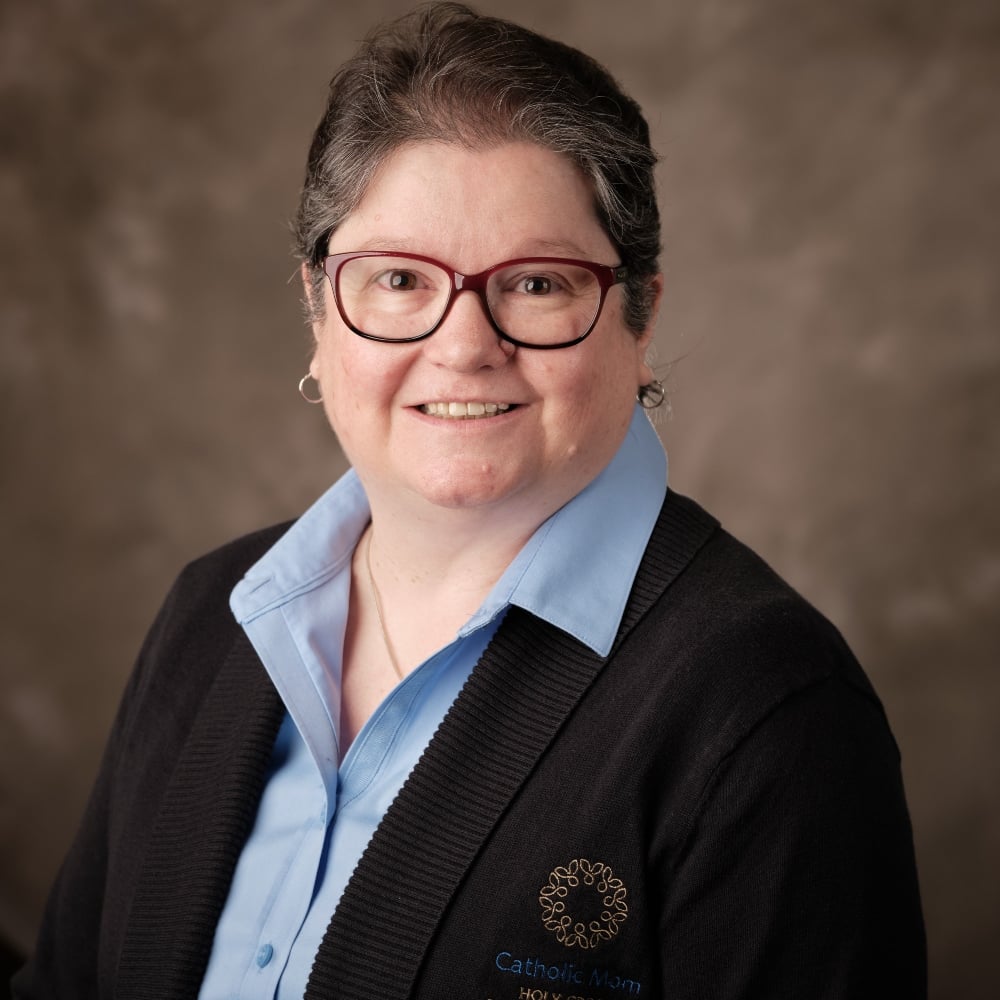 Barb Szyszkiewicz is a wife, mom of 3 young adults, and a Secular Franciscan. She is editor at CatholicMom.com. Barb enjoys writing, cooking, and reading, and is a music minister at her parish and an avid Notre Dame football and basketball fan. Find her blog at FranciscanMom and her family's favorite recipes with nutrition information for diabetics at Cook and Count. Her booklet, The Handy Little Guide to Prayer, is available now from Our Sunday Visitor.