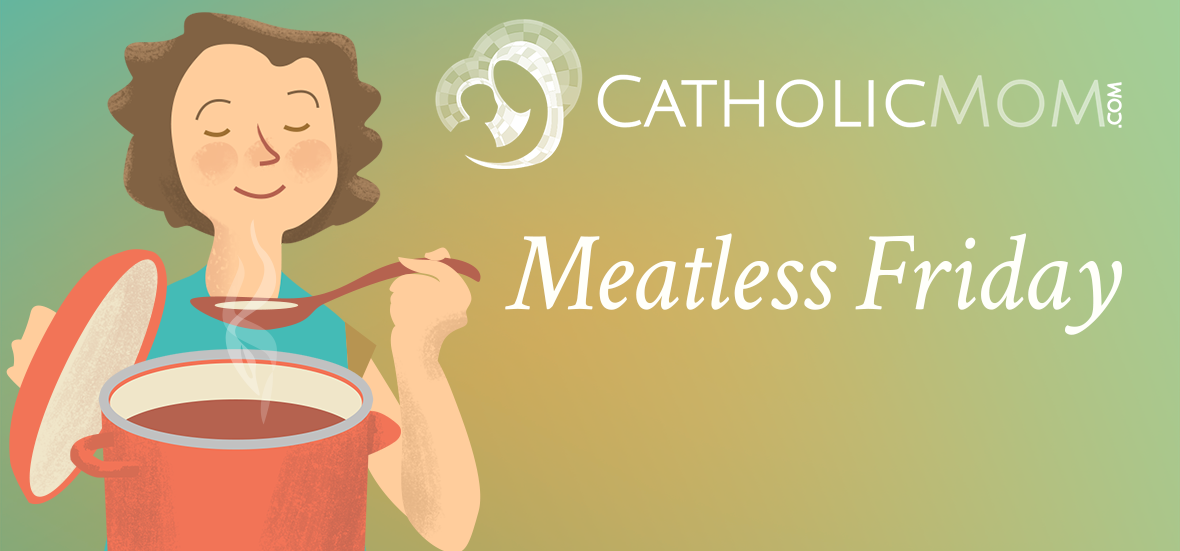 For Meatless Friday, Karen Ullo shares a recipe for lightly seasoned fish with vegetables and healthy yogurt sauce.
As with most fish recipes, you can substitute the type of fish depending on what's available in your store. Tuna would work well with this one.
Curried Swordfish with Yogurt Sauce
For the sauce:
1 small container (about 5 oz) plain Greek yogurt
½ cucumber
2 T chopped fresh cilantro
Salt to taste (¼ to ½ tsp)
1 tbs olive oil
1 tsp curry powder
¼ tsp cardamom
¼ tsp crushed red pepper
Peel, grate, and then squeeze the cucumber between layers of paper towels to dry it. Add yogurt and all other ingredients to a bowl. Stir to combine. Refrigerate until ready to use. I recommend making the sauce first and setting it aside while you cook the rest.
For the fish:
¾ to 1 lb fresh swordfish steak
4 oz white wine, divided
1 tbs oil
1 tbs lemon juice
Salt, curry powder, cumin, turmeric, and crushed red pepper – a sprinkle of each
Heat a frying pan over medium high heat with 2 oz of the wine in it. Combine the rest of the wine, oil, and spices in a small bowl. When the wine in the pan begins to sizzle, add the fish, then drizzle with the seasoning mix. Turn and drizzle every few minutes until it is cooked through, about 10 minutes, depending on the thickness of the steak.
For the vegetables:
1 colorful bell pepper, chopped
4 oz. chopped mushrooms
1 tbs oil
Salt, curry, and crushed red pepper to taste
Heat the oil in a large pan, add vegetables and spices, sauté until they begin to caramelize.
To serve:
Plate the fish, then the vegetables over it, then add a dollop of sauce. Sprinkle with chopped cilantro to garnish.
Enjoy!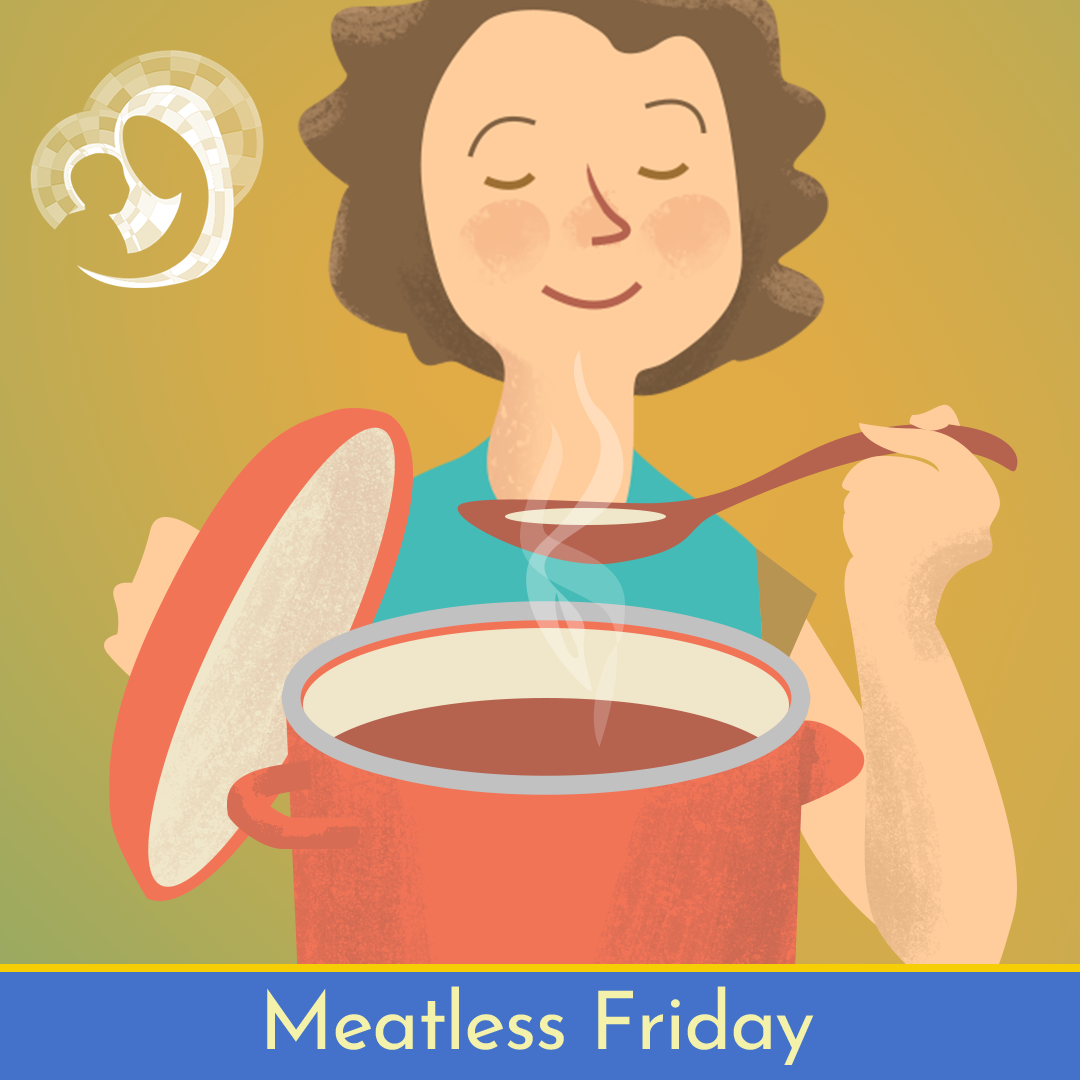 For #MeatlessFriday try curried swordfish with vegetables and yogurt sauce #catholicmom
---
Copyright 2020 Karen Ullo
Image copyright 2020 Karen Ullo. All rights reserved.
About the Author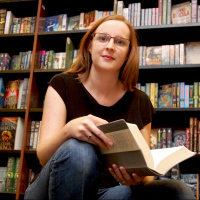 Karen Ullo is the author of two award-winning novels, Jennifer the Damned and Cinder Allia. She is one of the founding editors of Chrism Press, which is dedicated to publishing Catholic and Orthodox fiction, and the former managing editor of the Catholic literary journal Dappled Things. She's also a wife and mother of two. Find out more at KarenUllo.com.