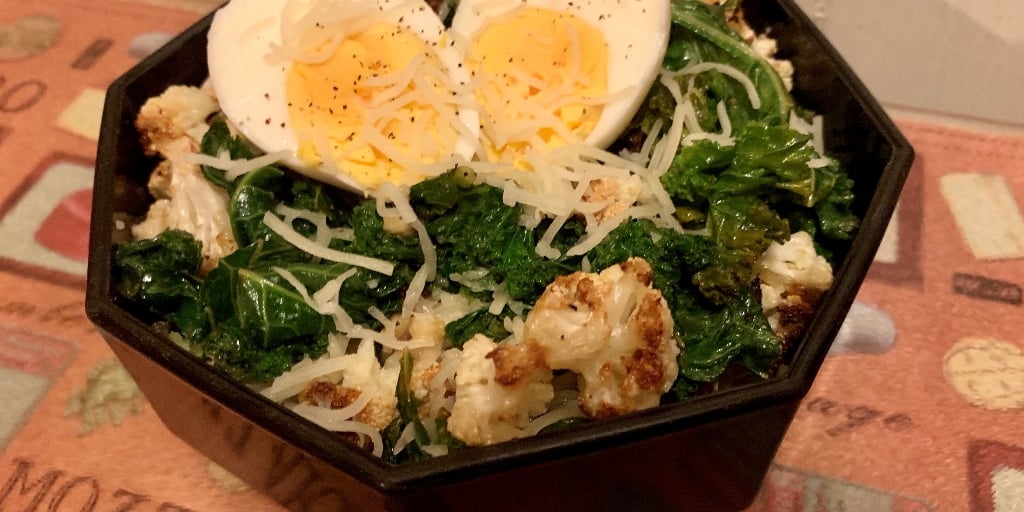 Amanda Lawrence offers a protein- and veggie-friendly recipe for Meatless Friday mealtime.
This recipe takes about forty-five minutes to complete. It serves two, but portions can be doubled to serve more.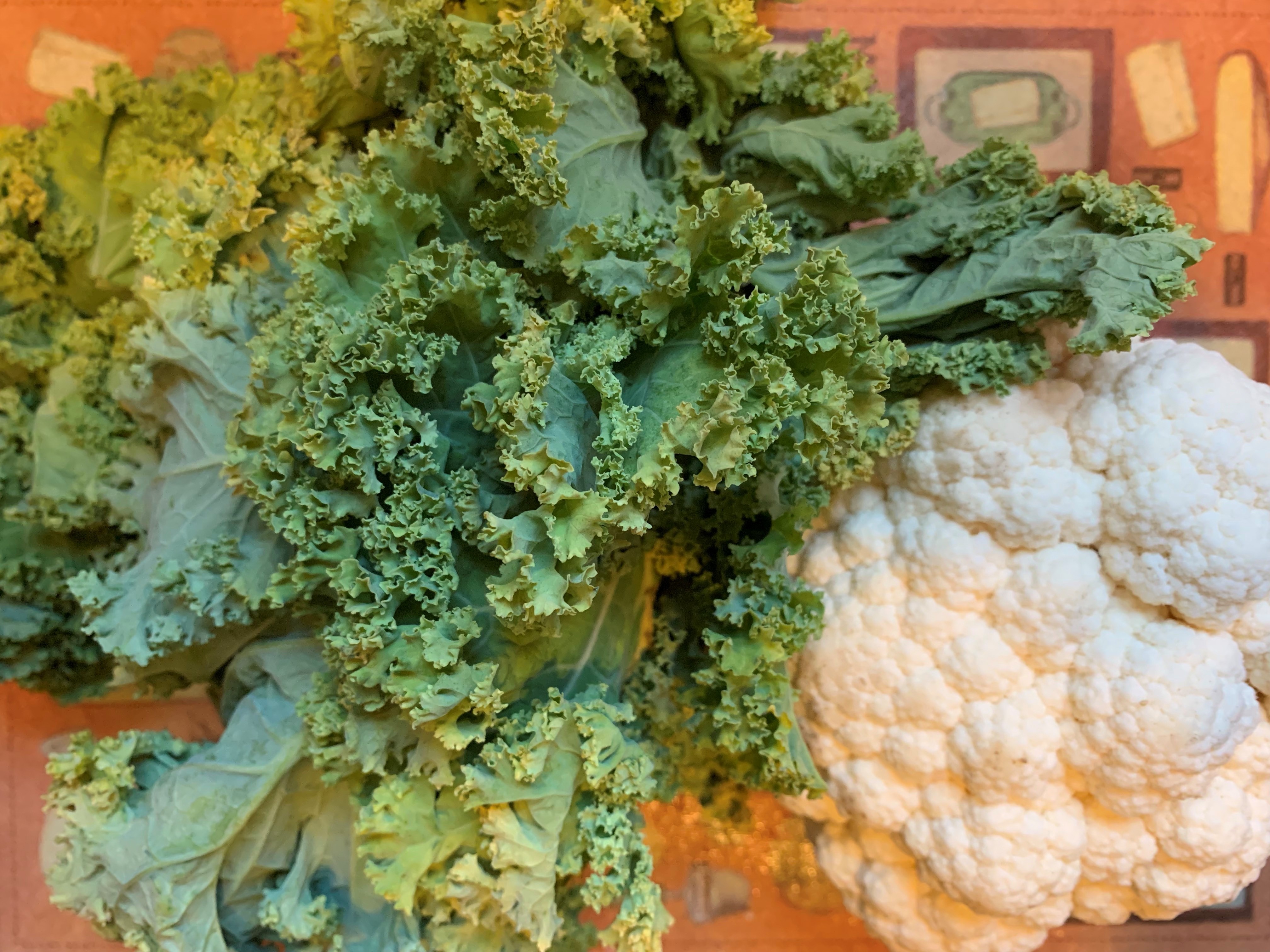 Kale and Cauliflower Salad
Ingredients:
1 bunch of kale
1 cauliflower head
1 shallot
2 eggs
2 cloves of garlic
olive oil
salt
pepper
lemon-pepper seasoning (or a splash of fresh lemon juice)
Parmesan cheese
Click to tweet:
A protein- and veggie-friendly recipe for your #MeatlessFriday lunch or dinner. #catholicmom
Directions:
Preheat the oven to 450 degrees.
Wash fresh produce first.
Core the cauliflower and cut into small pieces.
Season with a dash of salt and pepper. Drizzle with olive oil.
Toss together and arrange evenly on a baking sheet.
Roast twenty-five minutes, or until tender and browned.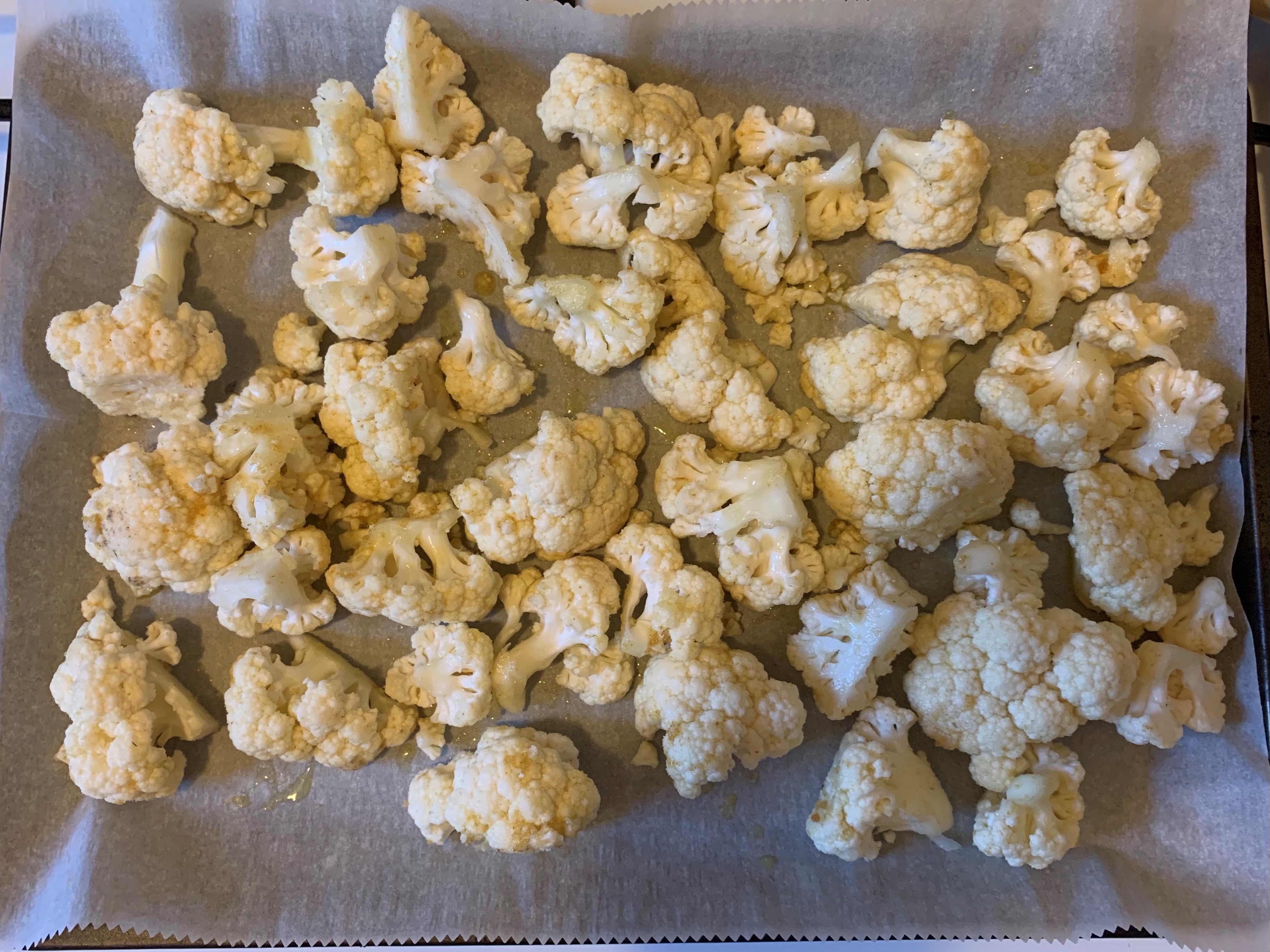 While cauliflower roasts, heat a small pot of water to boiling.
Peel one shallot and thinly slice. Dice both garlic cloves.
Remove kale stems and chop leaves.
Add eggs to the pot of boiling water. Turn off the burner and cover.
Cook ten to twelve minutes, or six to seven for soft boiled eggs.
Rinse eggs under cold water; set aside until cool enough to peel.
As the eggs cook, prepare the kale.
Heat two tablespoons of olive oil in a medium-sized pan. Once hot, add shallot and garlic.
Cook two minutes, or until soft and fragrant.
Add kale and a splash of water, stir together.
Sprinkle with lemon-pepper seasoning. Sauté four to five minutes, stirring occasionally until kale has wilted and water has absorbed.
Turn off heat.
Add roasted cauliflower and stir to combine.
Distribute kale and cauliflower between two bowls, add sliced eggs, and top with Parmesan cheese.
Enjoy!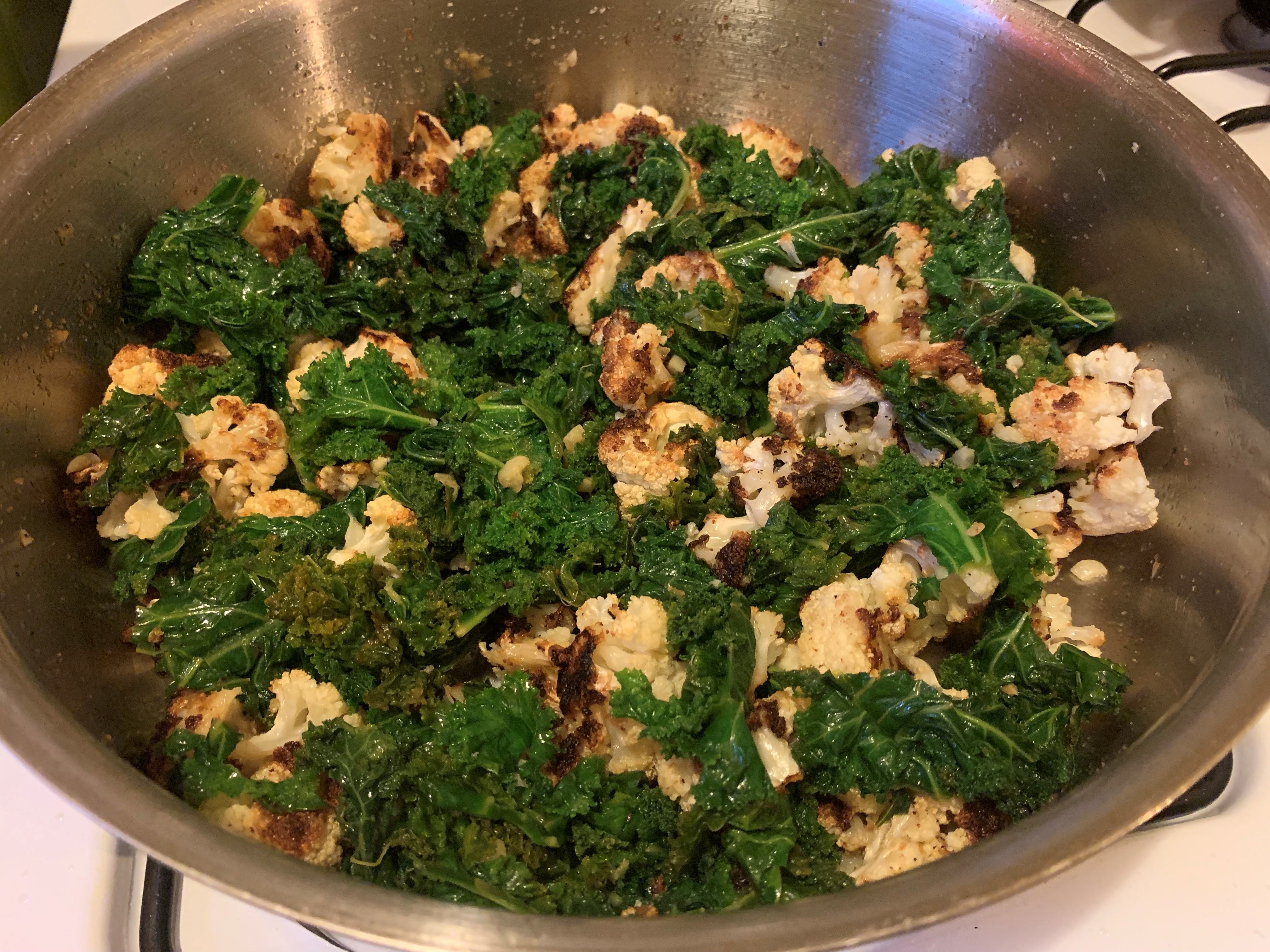 ---
Copyright 2021 Amanda Lawrence
Images copyright 2021 Amanda Lawrence, all rights reserved.
About the Author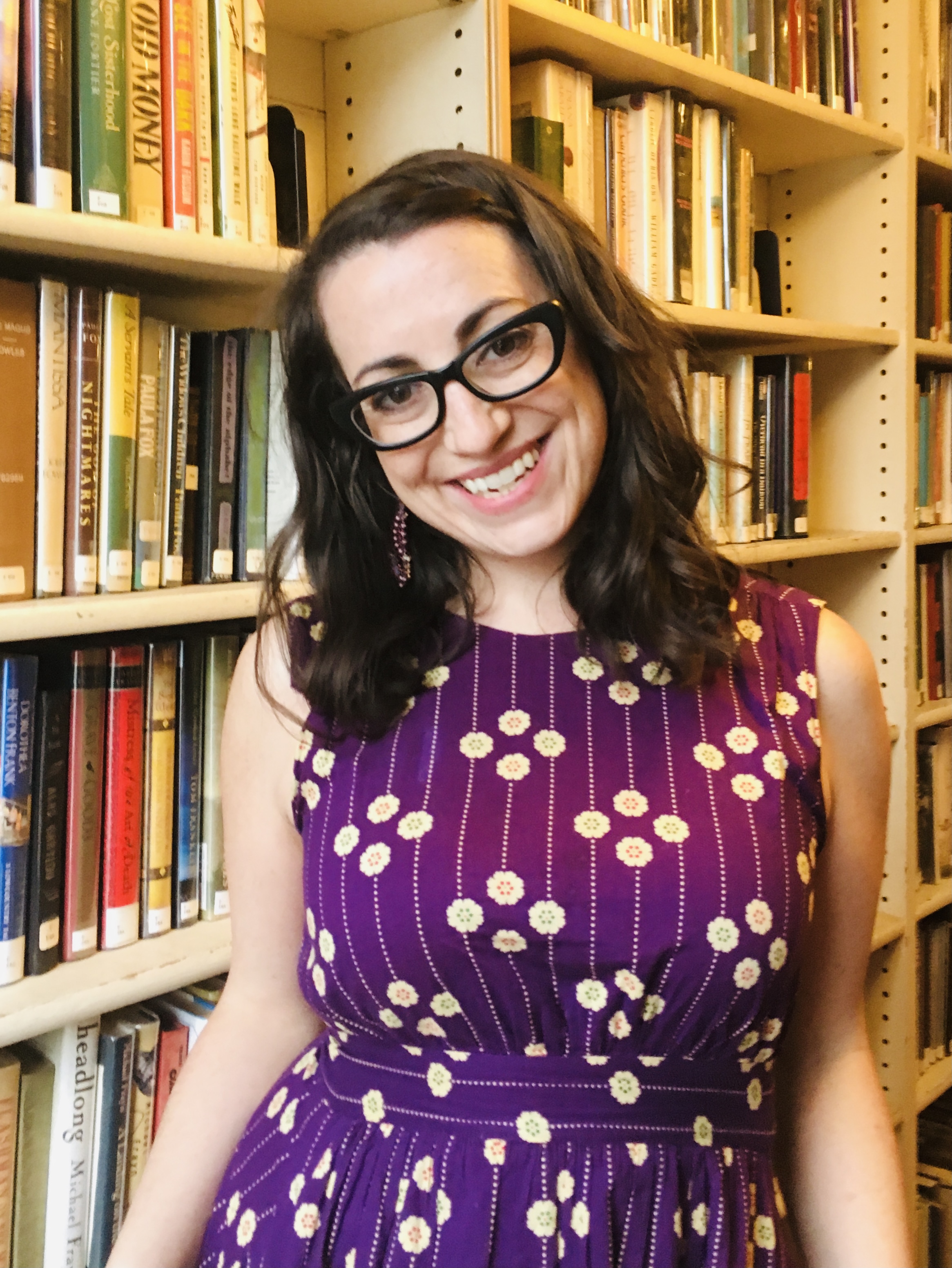 Amanda Lawrence is a cradle Catholic, mother, librarian, writer, and speaker. She lives in her own little slice of Heaven on the coast of Massachusetts with her son and dog. She hopes to make disciples through wisdom, truth, and her service to God.