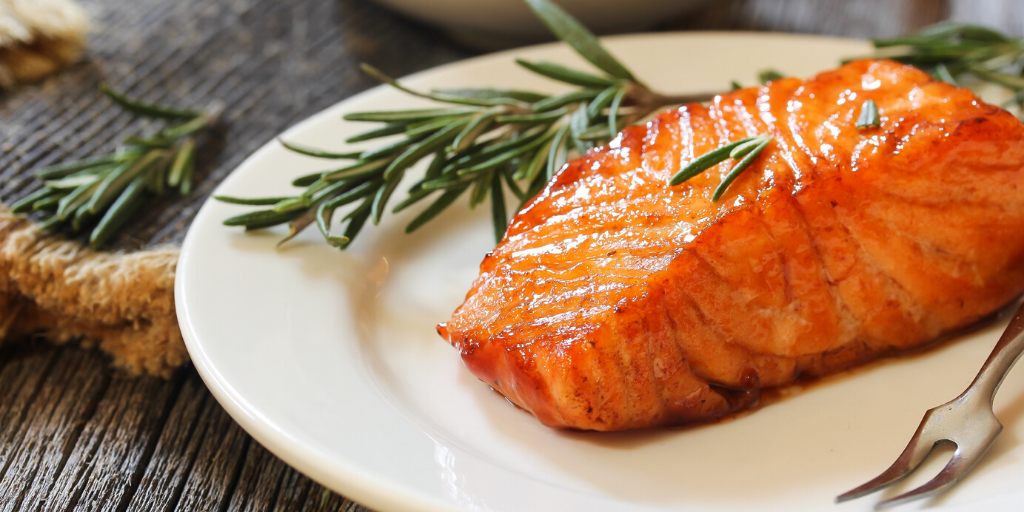 Jasmine Kuzner shares a meatless recipe that can be made in under an hour and leaves enough leftovers to enjoy through the weekend.
---
In our home, if I find myself cooking for Friday night dinner and not ordering cheese pizza, it usually means one of two things: that we are having company over for dinner or that we've got a long weekend ahead when time in front of my stove might be limited. The following recipes for a meatless supper in three parts leaves enough leftovers to bulk up the fridge for the weekend and is fancy enough to serve to any dinner guests who might visit on Friday evening. Enjoy!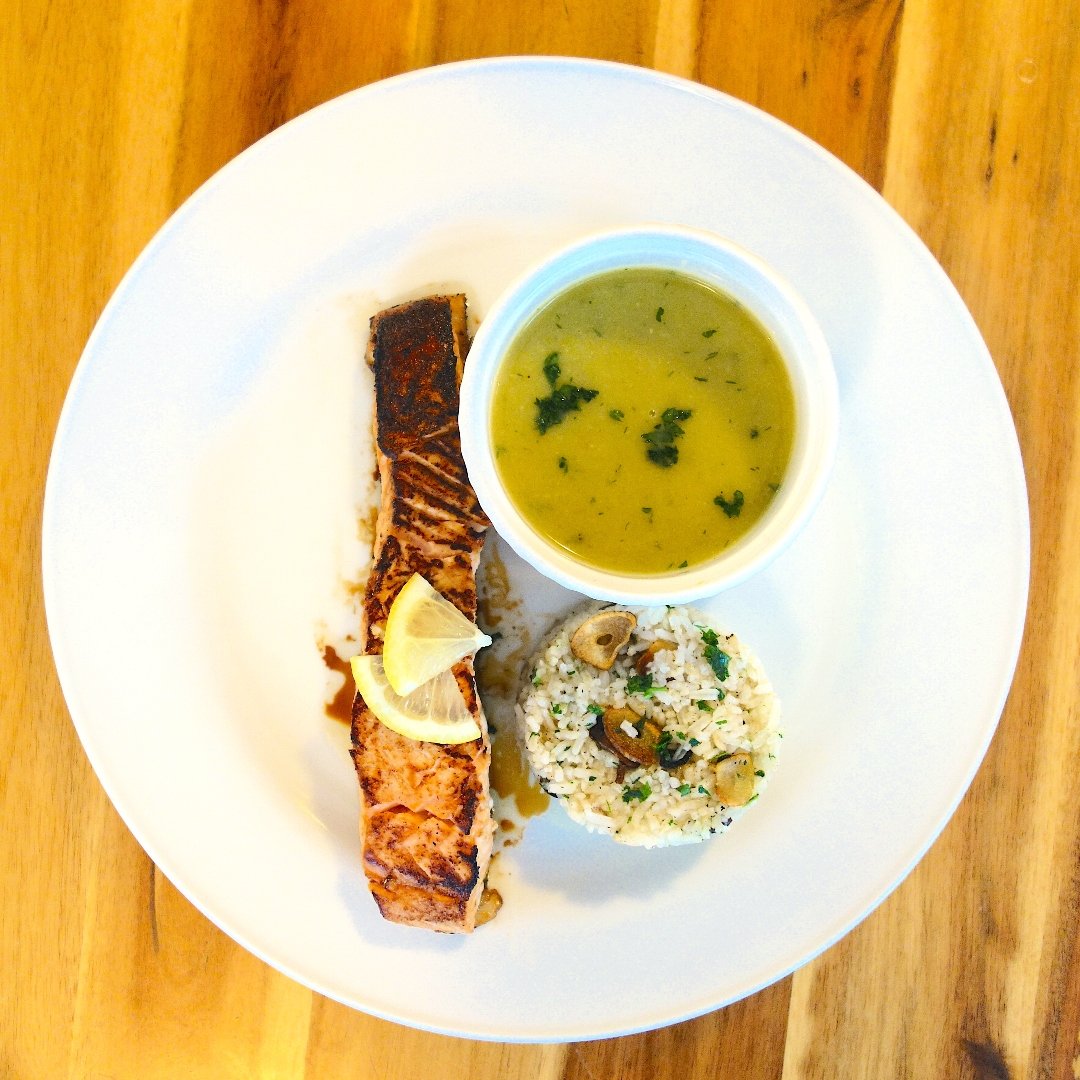 Click to tweet:
Recipes for a 3-course meatless meal that leaves enough leftovers for another day. #catholicmom
Pan-Seared Salmon, Asparagus Soup, and Butter Garlic Rice
Makes 6-8 Servings
Pan-Seared Salmon
¼ cup soy sauce
¼ cup white rice vinegar
1 TBS dijon mustard
1 TBS olive oil
1 tsp kosher salt
1 tsp ground black pepper
6-8 salmon fillets
Asparagus Soup
2 leeks, chopped
2 fennel bulbs, chopped
1 bunch asparagus, chopped
1 TBS arborio rice
Zest of one lemon
2 TBS butter
1 TBS olive oil
32 oz (1 box) chicken stock
1 cup water
1 TBS kosher salt
1 tsp ground black pepper
¼ cup chopped dill
Juice of one lemon
Butter Garlic Rice
4 cups of cooked rice (or whatever you have!)
4 cloves of garlic, cut into slices
2 TBS butter
Kosher salt and pepper to taste
Chopped parsley (optional)
First, marinate the salmon. Whisk together soy sauce, vinegar, mustard, olive oil, and salt and pepper in a large bowl or glass dish. Lay salmon fillets, skin side up, in marinade.
Next up: soup. Heat butter in a large pot over medium-low heat. Add leeks, and sauté until they begin to brown, 7-10 minutes. Add olive oil, asparagus, fennel, arborio rice and lemon zest, salt and pepper and sauté for 3 minutes. Add chicken stock and water and bring to a boil. Simmer for 20 minutes, until soft. Add dill and lemon juice, and use an immersion blender to blend or blend in batches in a blender.
Next up: salmon. Heat olive oil on medium-high heat. Place salmon fillets, flesh side down, on a hot pan. Don't overcrowd the pan. Sear for 4 minutes. Flip fillet to sear skin side. Sear for 3 minutes, then turn off heat. Leave salmon in the pan as it cools to cook through.
Finally, make the rice. Heat butter in a pan over medium heat. Add garlic slices and sauté for 3-4 minutes, until lightly browned. Add rice, salt and pepper and stir fry for 3 minutes, mixing all ingredients well. Add chopped parsley for a finishing touch.
---
Copyright 2022 Jasmine Kuzner
Images: (top) Canva; (bottom) copyright 2022 Jasmine Kuzner, all rights reserved.
About the Author
Jasmine Kuzner is a wife and mother to two beautiful, quick-witted children, and is the Director of Religious Education at Saint Bernadette Church in Silver Spring, MD. She is also a consultant for the Saint John Paul II National Shrine. She holds an M.F.A. from the University of Maryland, College Park, and has been published in Humanum Review, Busted Halo, and Catholic Mom.