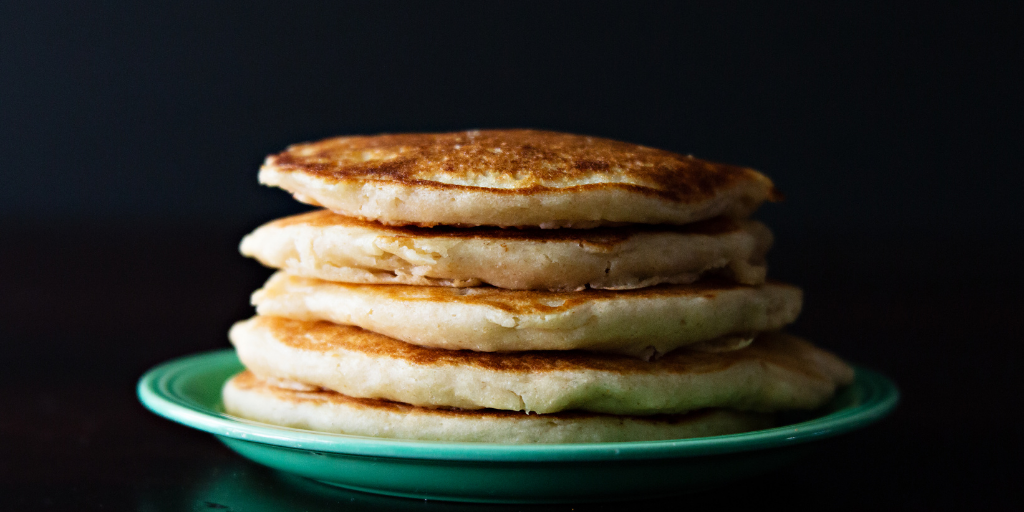 Pancakes for dinner? Yes, please! Carolyn Astfalk shares a fruit-filled pancake recipe a middle-schooler can cook.
This simple meal was a perfect use for our remaining apples. We tripled the recipe for our family of six, and it was more than enough. Most of us preferred the powdered sugar to the maple syrup, but it was delicious both ways.
The batter is thin and these cook up a lot like crepes. The key to keeping them from being a mound of apples on a crepe is to slice the apples thin.
I helped with the apple peeling and coring, but otherwise my 12-year-old prepared these herself.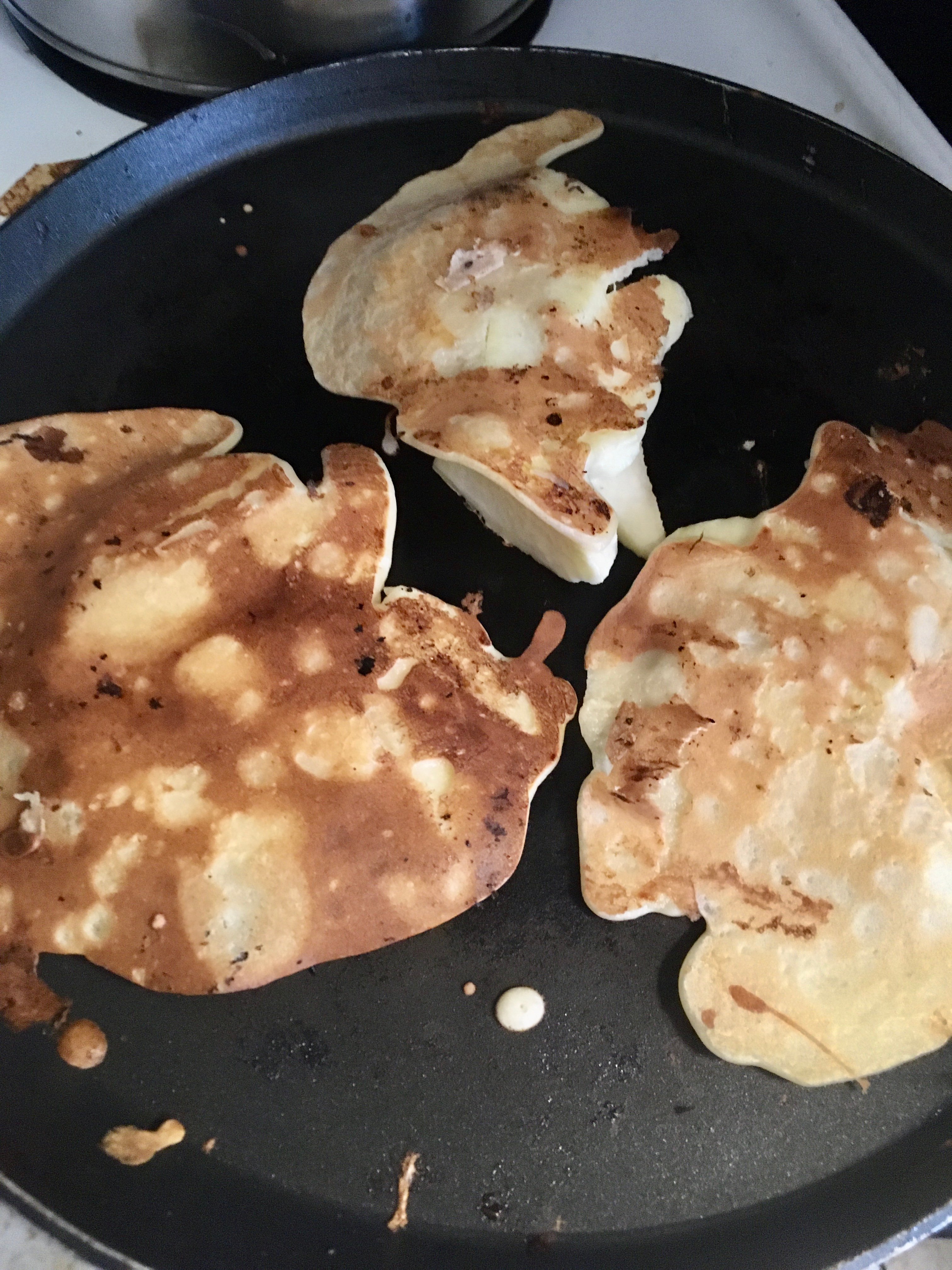 Polish Apple Pancakes
1 cup all-purpose flour
1 tbsp. sugar
½ tsp salt
1 egg
1 cup milk
1 tbsp. oil
5 medium apples, peeled and thinly sliced
Confectioners' sugar or syrup
In a bowl, combine flour, sugar, and salt. In another bowl, lightly beat egg; add milk and oil. Add dry ingredients and stir until smooth. Fold in apples.
Pour batter by ½ cupfuls onto a lightly greased hot griddle and spread to form 5-inch circles. Turn when bubbles form. Cook the second side until golden brown and apples are tender. Sprinkle with confectioners' sugar or serve with syrup.
CLICK TO TWEET
A fruit-filled pancake recipe a middle-schooler can cook. #catholicmom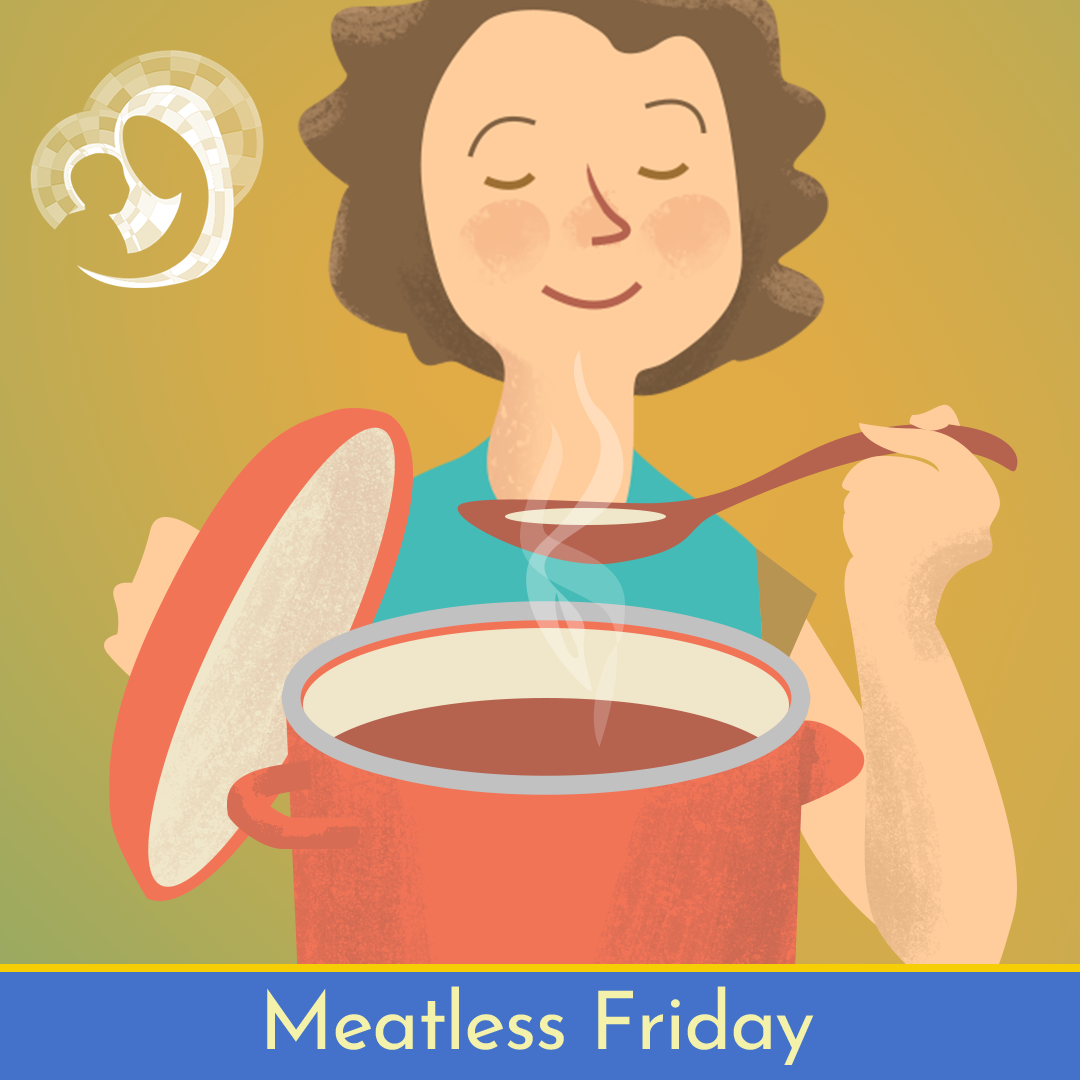 ---
Copyright 2020 Carolyn Astfalk
Images (top to bottom): Header image created in Canva Pro; all others copyright 2020 Carolyn Astfalk, all rights reserved.
About the Author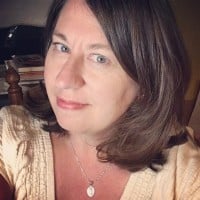 Carolyn Astfalk is a wife, mother of four young children, and a writer. Her contemporary Catholic romances are available at Amazon.com. She is a member of the Catholic Writers Guild, a Catholic Teen Books author, and blogs at My Scribbler's Heart. Visit CarolynAstfalk.com.