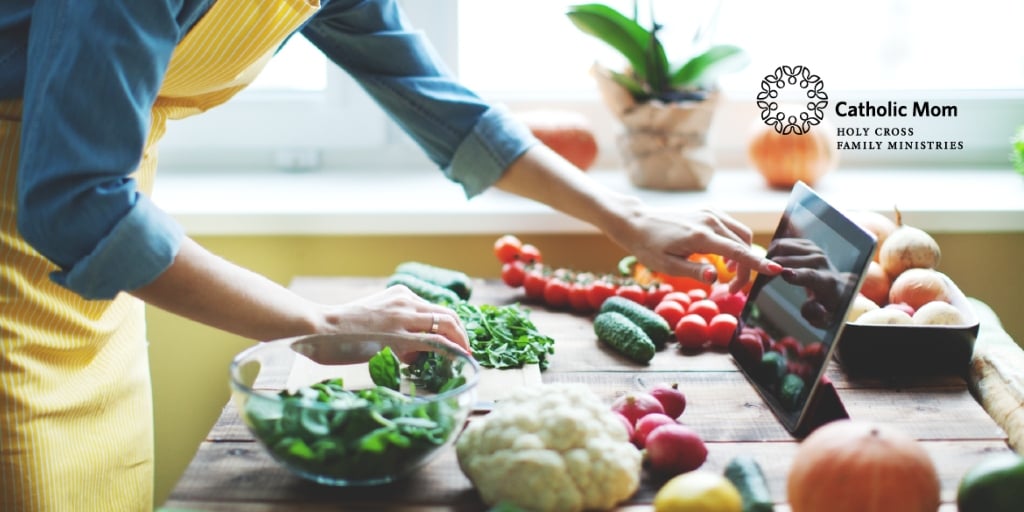 Amanda Lawrence shares a tasty, high-fiber meatless meal option that's done in under an hour.
---
Meatless Friday: Farro with Mushrooms and Roasted Vegetables
Serves two; can be doubled to serve more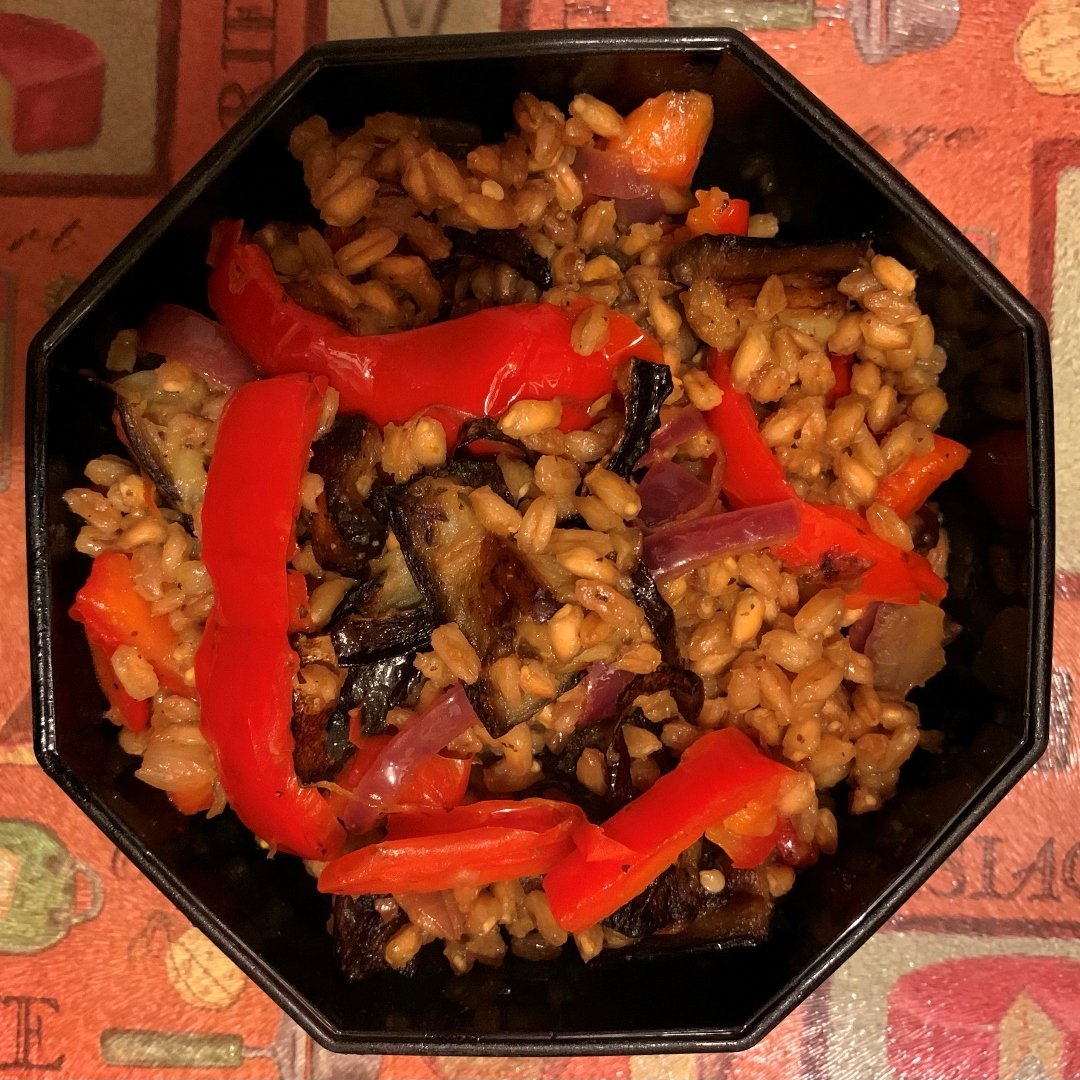 Ingredients:
Olive oil
1 eggplant
1 red onion
1 red bell pepper
1 package of farro
Fresh basil or basil seasoning to taste
Directions:
Preheat the oven to 425°.
Wash and dry all fresh produce.
Peel, halve, and slice the onion.
Core bell pepper, remove seeds and white parts. Slice into strips.
Cut eggplant into cubes. Season with salt and pepper. Drizzle with olive oil and toss together. Spread evenly on a baking sheet. Roast in the oven for 20 to 25 minutes, flipping halfway through.
Cook farro as directed on package.
Heat olive oil in a large pan over medium heat, add bell pepper and cook for about 3 minutes, or until tender. Add onion and sauté for another 4 to 5 minutes. Season with salt, pepper, and fresh basil to taste.
Stir the finished eggplant and farro into the pan with sautéed vegetables.
Serve and enjoy!
Click to tweet:
For #MeatlessFriday try this high-fiber vegan meal option that's done in under an hour. #catholicmom
---
Copyright 2022 Amanda Lawrence
Images copyright 2022 Amanda Lawrence, all rights reserved.
About the Author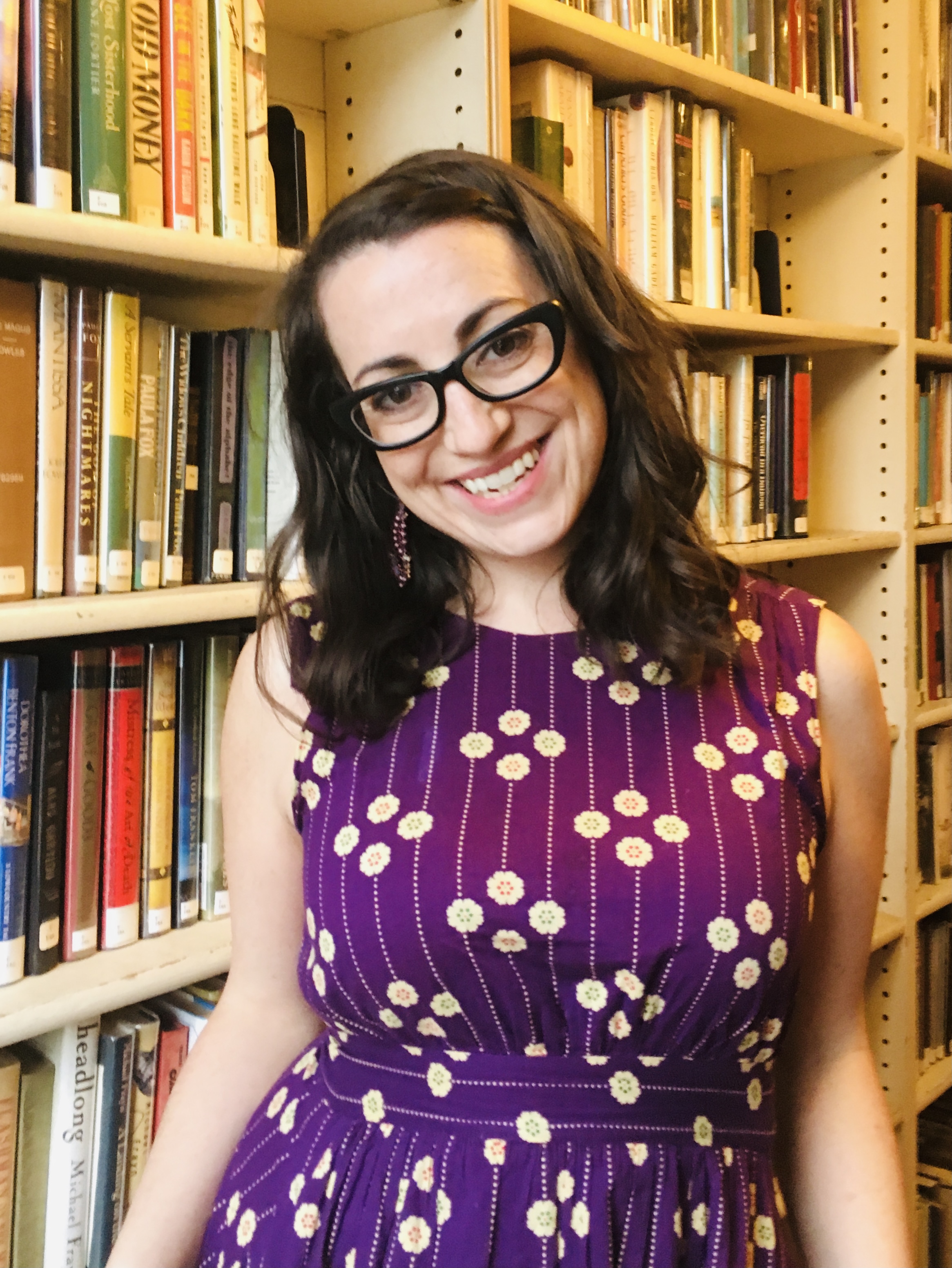 Amanda Lawrence is a cradle Catholic, mother, librarian, writer, and speaker. She lives in her own little slice of Heaven on the coast of Massachusetts with her son and dog. She hopes to make disciples through wisdom, truth, and her service to God.