For Meatless Friday, Barb Szyszkiewicz shares a speedy stir-fry recipe, which is great with hibachi rice on the side.
One of my favorite ways to get dinner on the table quickly is to make a stir-fry. While there's pre-chopping involved, most of that can be done ahead of time, so I can slice onions and wash and cut asparagus when I'm getting lunch ready, and then when it's time for dinner, the hard part is done and all I need to do is fry it up.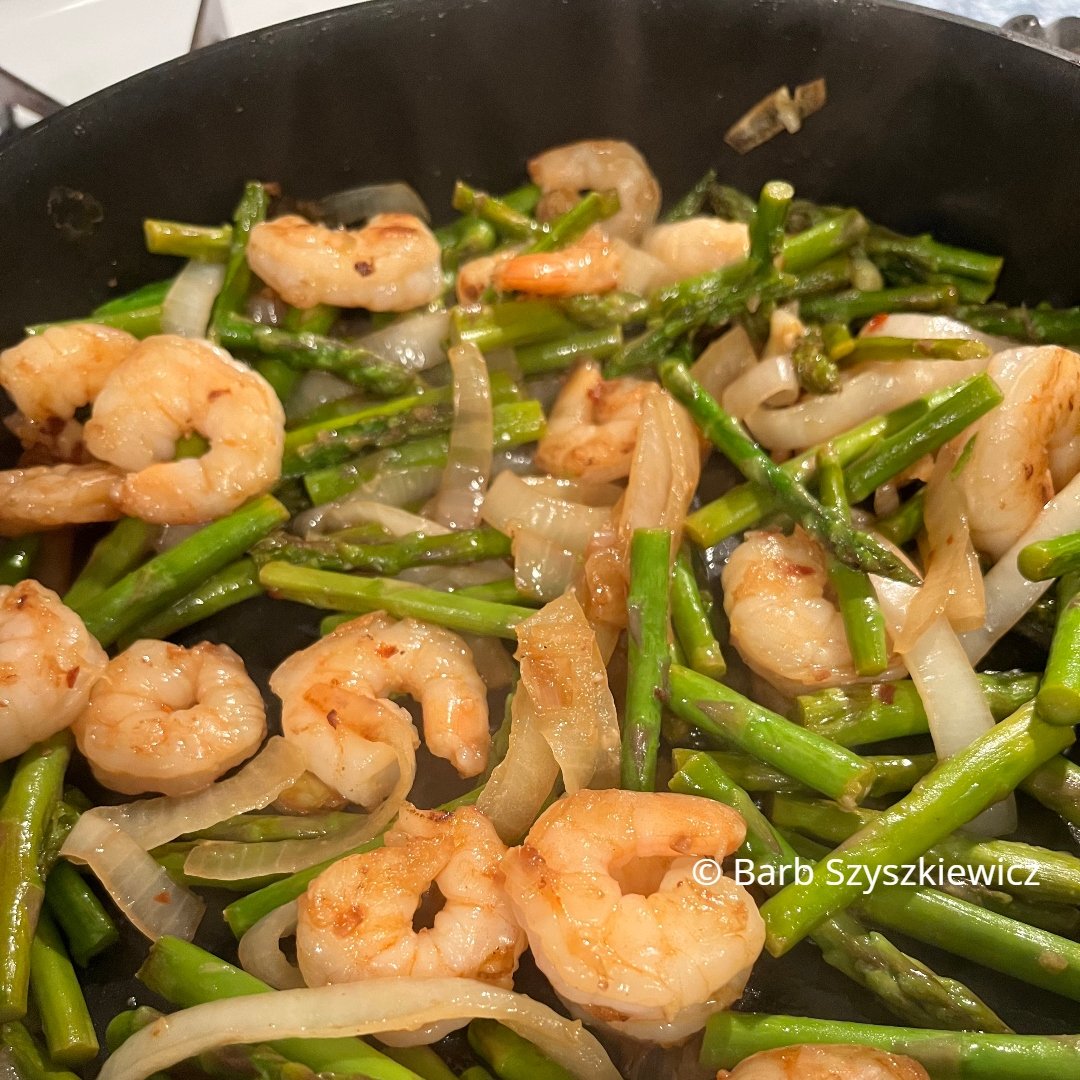 Shrimp and Asparagus Stir Fry
Makes 4 servings
INGREDIENTS:
4 tbsp vegetable or peanut oil, divided
1 lb raw shrimp, peeled and cleaned (I use individually quick-frozen shrimp and defrost in water, then pat dry)
1 lb asparagus, cut in 2-inch pieces
1 medium onion, sliced
1/2 tsp crushed red pepper
2 cloves garlic, minced
1/2 tsp squeezable minced ginger or powdered ground ginger
2 tbsp low sodium soy sauce or coconut aminos
DIRECTIONS:
In a large skillet, heat 2 tbsp oil over medium-high heat.
Add shrimp to pan. Season with crushed red pepper. Cook until shrimp is pink. Remove to a bowl.
Heat remaining oil, and add asparagus and onion. Cook 5 minutes, then add garlic and ginger. Stir frequently until asparagus is crisp-tender.
Return shrimp to pan and add soy sauce/coconut aminos. Stir until ingredients are well-combined. Serve with rice.
Click to tweet:
For #Meatless Friday, try this speedy stir-fry recipe with hibachi rice on the side. #catholicmom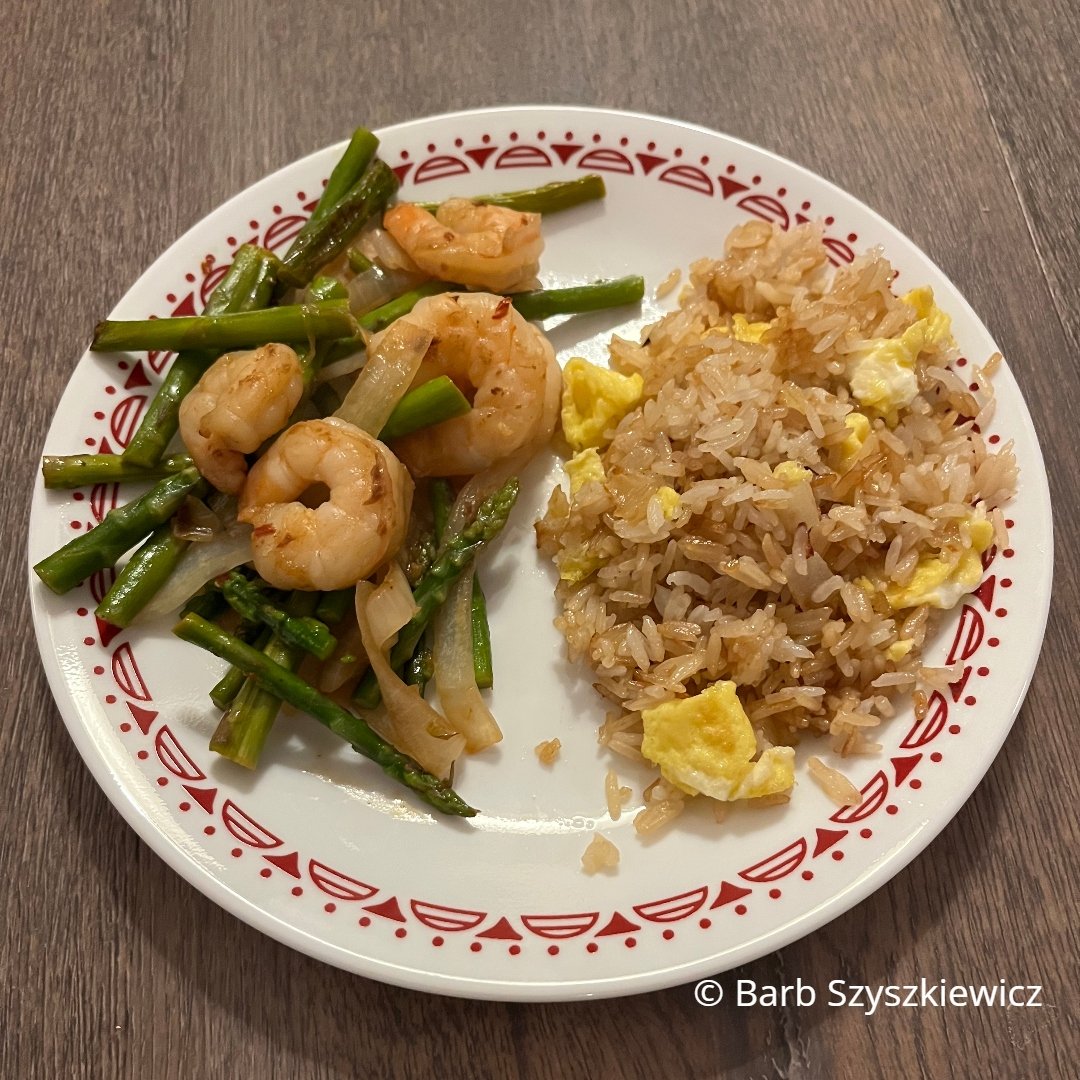 Bonus recipe: Hibachi Rice
You can make this rice on your pancake griddle!
Makes 4 servings
INGREDIENTS
1 tbsp vegetable or avocado oil
1 tbsp butter
1 egg, beaten
1/2 cup chopped onion
1 tsp squeezable minced ginger or ground ginger
1 clove garlic, minced
2 cups cooked, cooled rice
2 tbsp low sodium soy sauce or coconut aminos
1 tsp sesame oil
DIRECTIONS
Heat your griddle or skillet until hot. Add vegetable oil and swirl to coat the pan. Add egg to the skillet and scramble quickly. Remove to a bowl.
Melt butter in the same skillet. Add onion and cook about 5 minutes, until softened. Add ginger and garlic and stir-fry. Add cooked rice to skillet and return eggs to the pan. Stir to combine.
Flatten the rice into a thin layer and allow it to sizzle about 30 seconds without touching it. Stir, and let it sizzle another 30 seconds. Slowly pour soy sauce/coconut aminos and sesame oil onto the rice and allow it to soak into the rice, stirring slowly. The rice will begin to pop when it's ready to serve.
---
Copyright 2022 Barb Szyszkiewicz
Images copyright 2022 Barb Szyszkiewicz, all rights reserved.
About the Author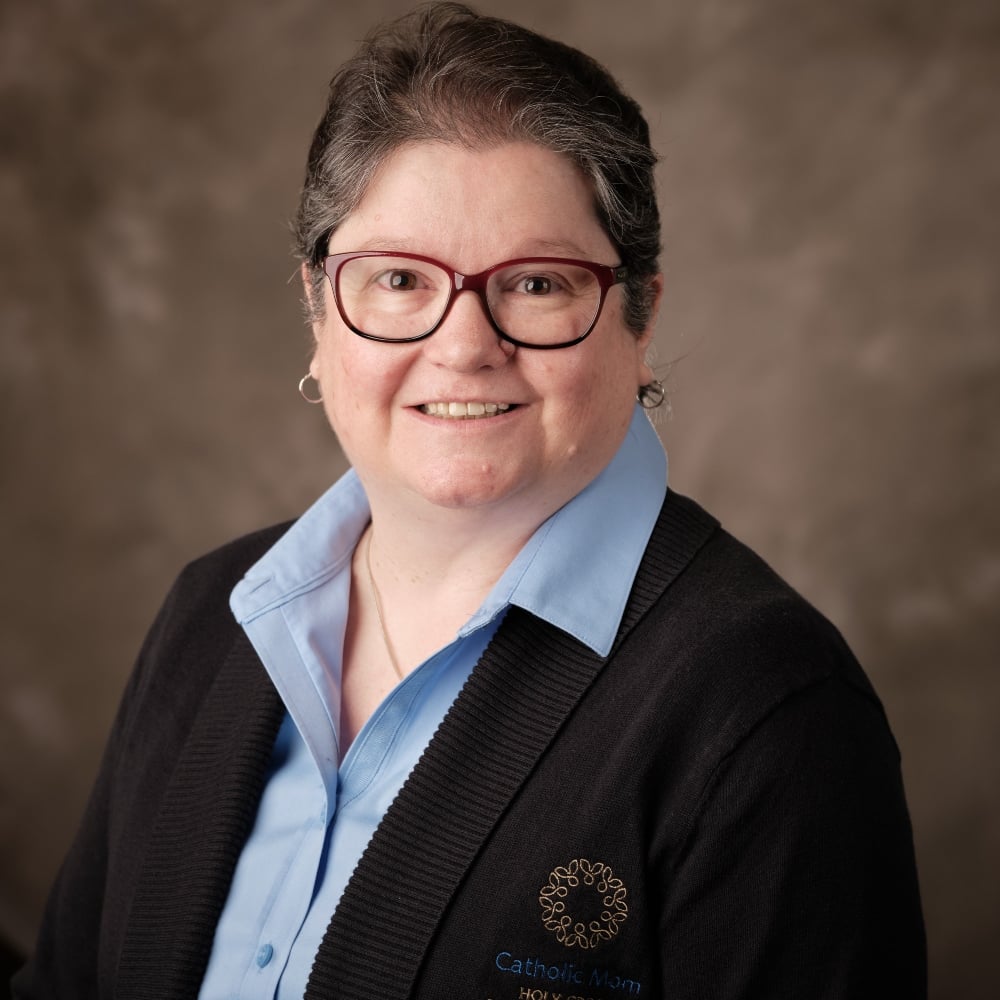 Barb Szyszkiewicz is a wife, mom of 3 young adults, and a Secular Franciscan. She is editor at CatholicMom.com. Barb enjoys writing, cooking, and reading, and is a music minister at her parish and an avid Notre Dame football and basketball fan. Find her blog at FranciscanMom and her family's favorite recipes with nutrition information for diabetics at Cook and Count. Her booklet, The Handy Little Guide to Prayer, is available now from Our Sunday Visitor.