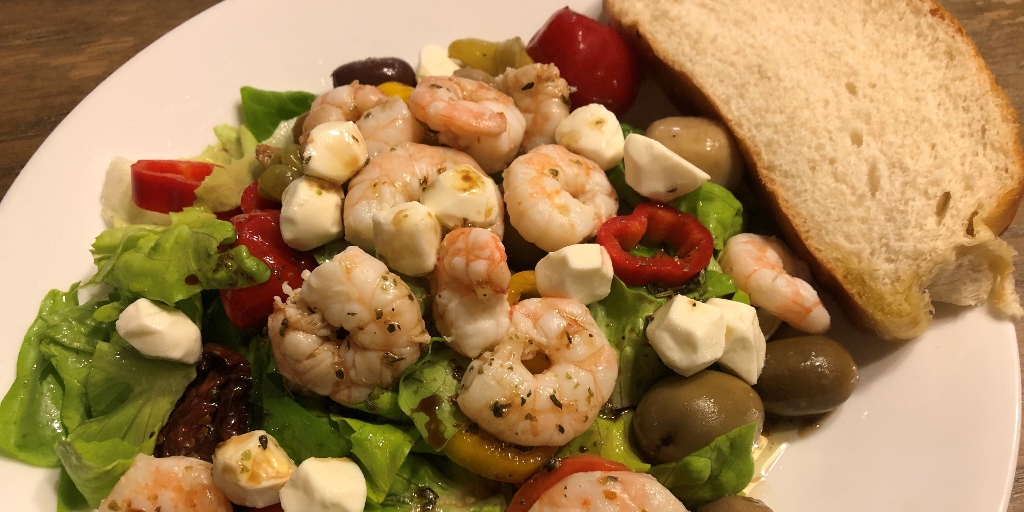 Karen Ullo shares a simple salad that comes together quickly and makes a great lunch or light dinner.
Sometimes, the key to good food isn't hard work. It's knowing what to buy. If you can sauté shrimp (you can), you can make this in about 10 minutes. It helps if your grocery store has an olive bar so you can mix and match your vegetables.
Shrimp Salad with Marinated Vegetables
For the salad:
Chopped lettuce
Chopped fresh peppers, any kind
Your choice of marinated vegetables: olives, mushrooms, carrots, peppers, garlic, sun-dried tomatoes …
Mozzarella pearls
Balsamic dressing: store bought, or make your own (recipe below)
For the shrimp:
1 lb. peeled and deveined shrimp
Juice of 2 lemons
Salt, Italian seasoning, and crushed red pepper to taste
1 tbs. oil
Heat oil in a large sauté pan, then add the rest of the ingredients. Sauté over medium high heat until the shrimp are pink all the way through, about 3-5 minutes depending on size.
Balsamic Dressing:
2 oz. extra virgin olive oil
1.5 oz. balsamic vinegar
1 tbs. honey
Salt and Italian seasoning to taste
Whisk together all ingredients and toss with the salad.
Enjoy!
Click to tweet:
For #MeatlessFriday a lunch or light dinner you can make in 10 minutes! #catholicmom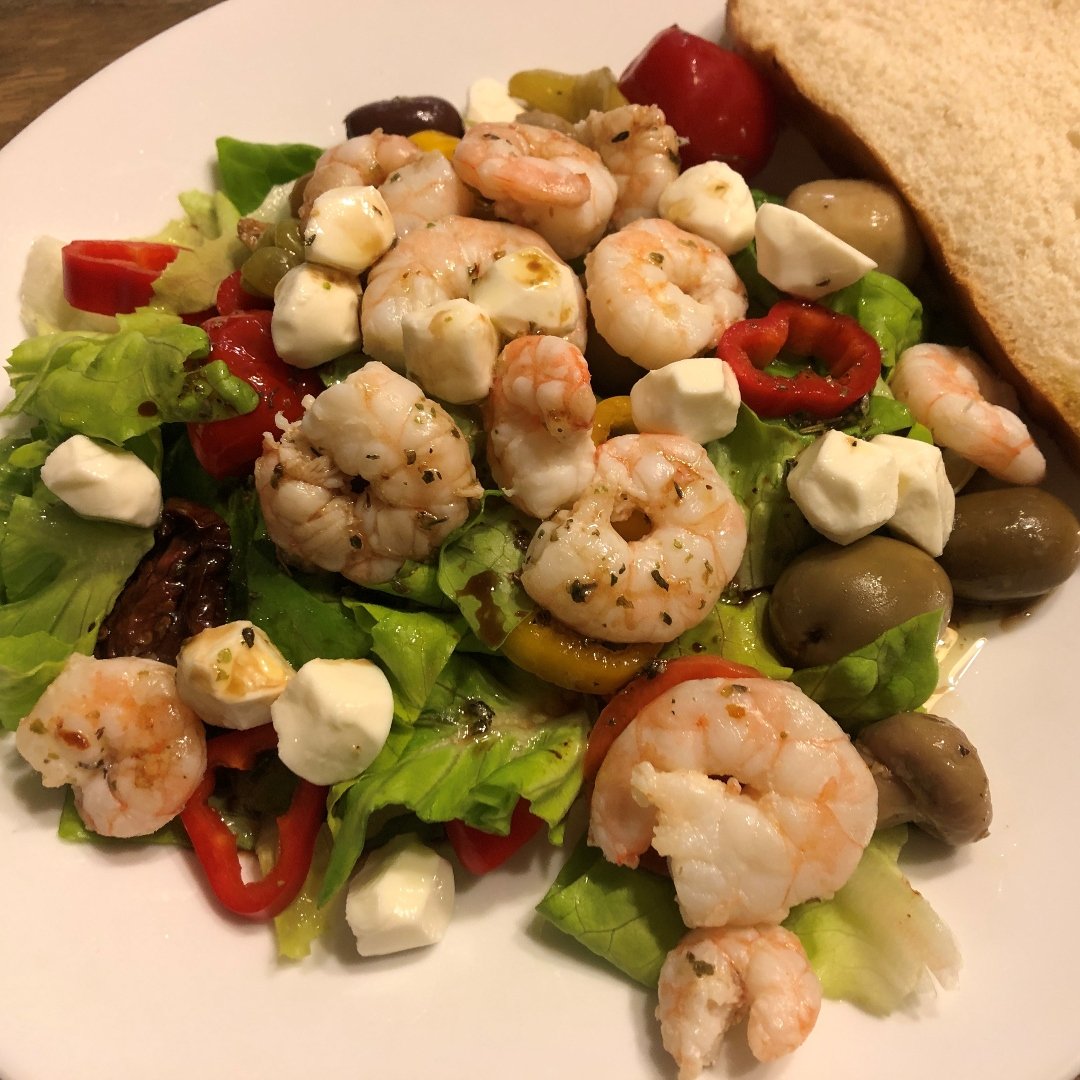 ---
Copyright 2021 Karen Ullo
Images copyright 2021 Karen Ullo, all rights reserved.
About the Author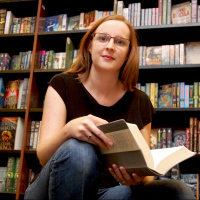 Karen Ullo is the author of two award-winning novels, Jennifer the Damned and Cinder Allia. She is one of the founding editors of Chrism Press, which is dedicated to publishing Catholic and Orthodox fiction, and the former managing editor of the Catholic literary journal Dappled Things. She's also a wife and mother of two. Find out more at KarenUllo.com.