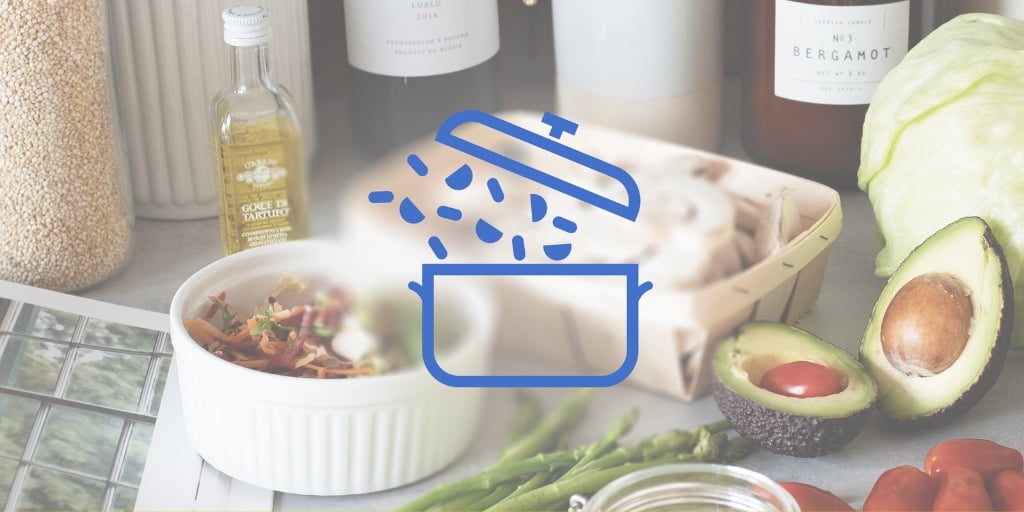 Janelle Peregoy shares a simple-to-prepare recipe that's kid-friendly, vegan, and gluten-free.
Sweet potatoes are one of those all-time magical foods.
My little ones universally love them. Even though they won't try this curry per se, they will happily eat the cooked sweet potatoes with a side of rice.
Sweet potatoes are nutritionally dense, filled with fiber. They are a great source of Vitamin C, beta carotene and potassium.
This curry is vegan and gluten-free.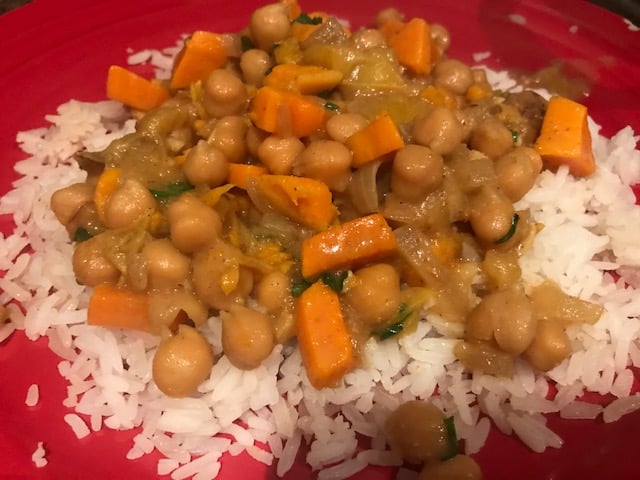 Sweet Potato and Chickpea Curry
Ingredients:
1 small onion
1 large sweet potato or 2 medium sweet potatoes
1 extra large tomato
1 15oz. can chickpeas
1 15oz. can light coconut milk
1 tbsp. vegetable oil
1 1/2 tbsp. garam masala
3 cloves minced garlic
1 tsp. freshly grated ginger
1 tsp. red pepper flakes
1 tsp. cinnamon
1 tsp turmeric
Instructions:
Cook sweet potatoes ahead of time. My favorite method requires pricking them with a fork, brushing the skins with a small amount of vegetable oil and wrapping them in foil. Put about an inch of water into the slow cooker for steam and add the sweet potatoes; they cook on high for 2-3 hours.
Heat the oil on medium in a deep skillet or wok. Dice the onion and soften for 3-4 minutes. Add diced tomato garlic, ginger and all the spices. Altogether this creates your spice base. Keep stirring for several minutes.
Add the (drained) chickpeas and coconut milk and stir. Cover the skillet and reduce heat to medium low. Let cook for 30 minutes while occasionally stirring.
Check curry's flavor and see if you want to add more spices. Add cooked sweet potatoes, cut roughly into 1-inch chunks. Cook altogether for another 15-20 minutes.
Serve curry over rice or with naan. Garnish with lime and chopped cilantro.
Vegan, gluten-free, nutritious and delicious: Sweet Potato and Chickpea Curry for #MeatlessFriday #catholicmom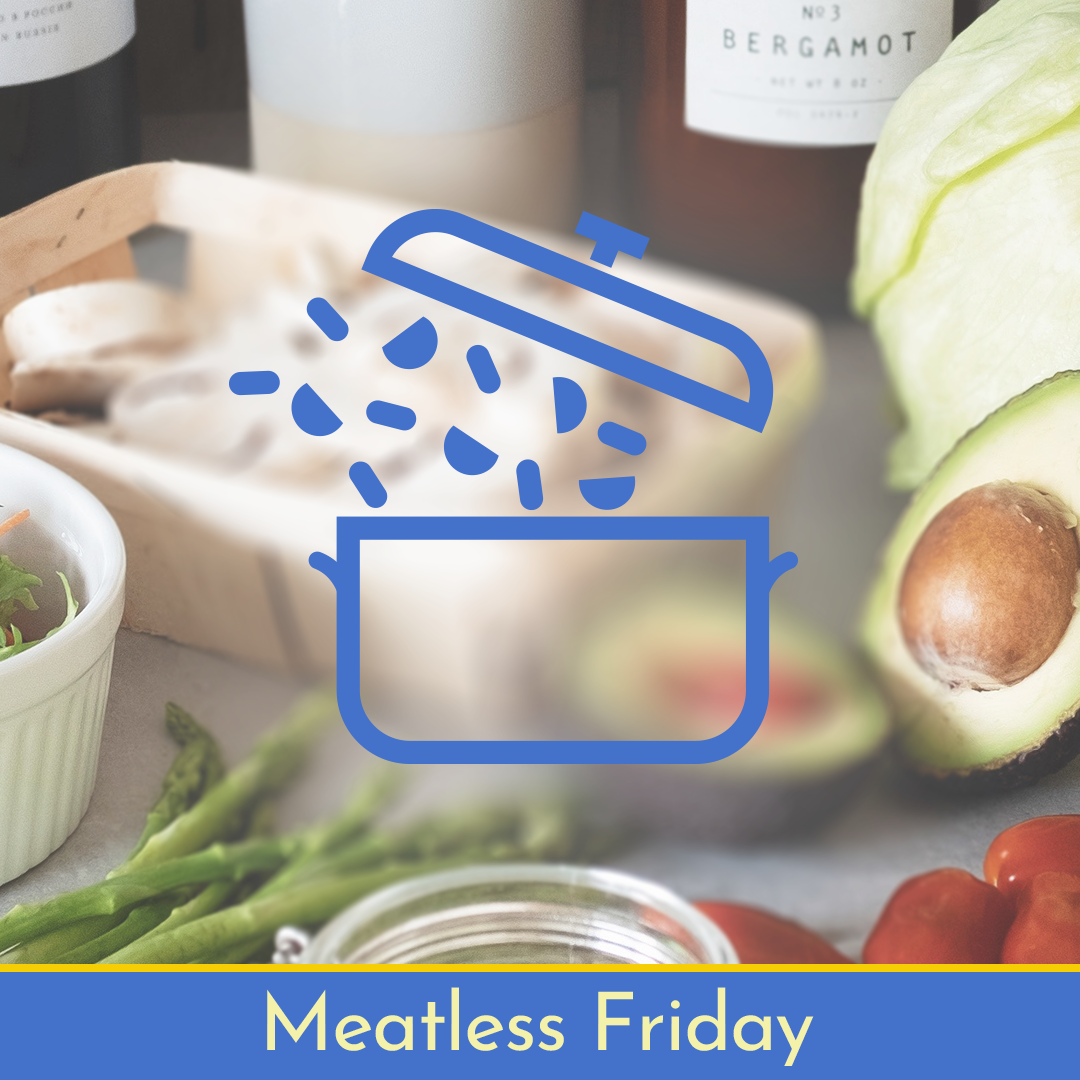 ---
Copyright 2021 Janelle Peregoy
Image copyright 2021 Janelle Peregoy. All rights reserved.
About the Author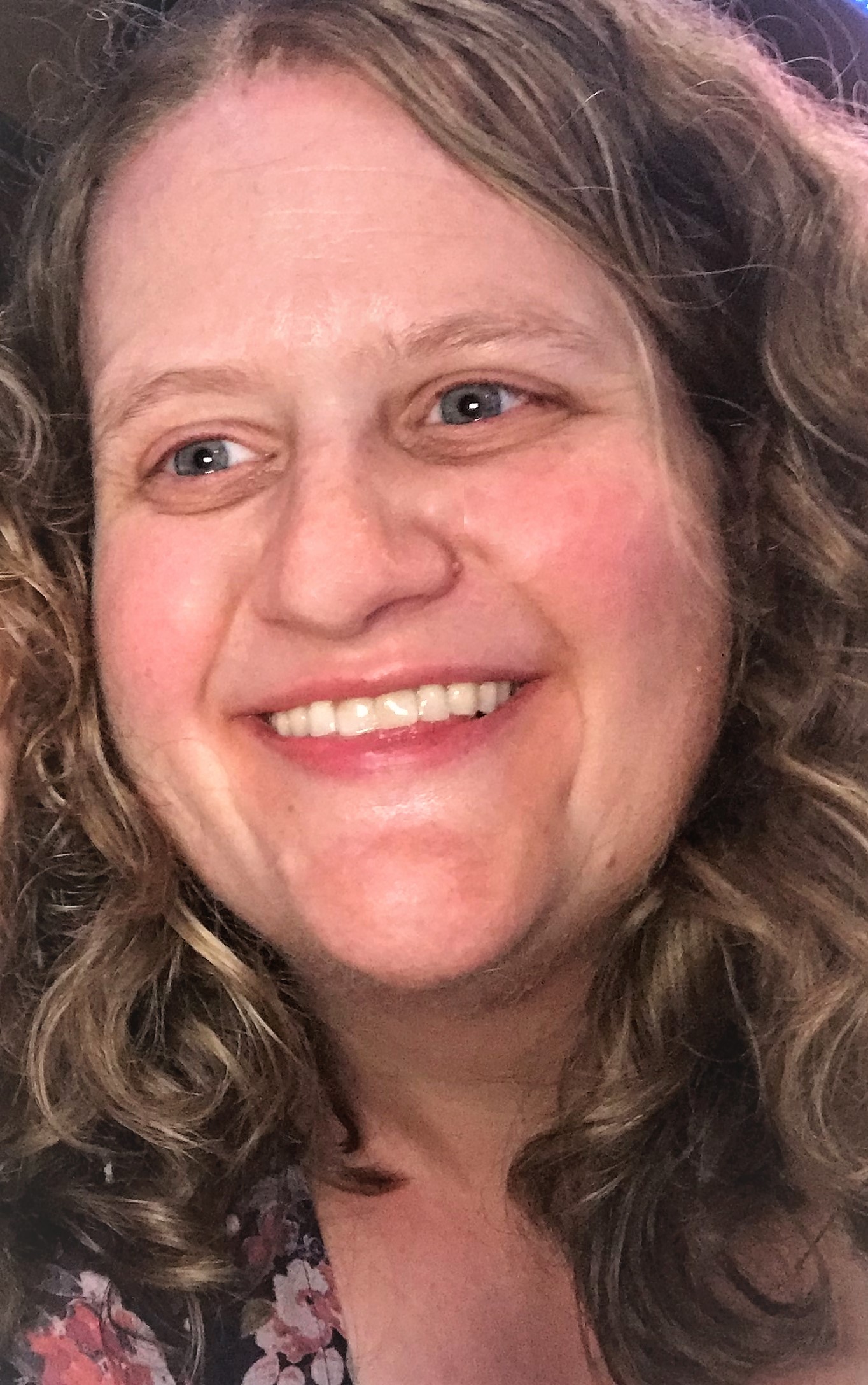 Janelle Peregoy, M.Div, is an Associate Director in the Office of Family Life & Spirituality at the Diocese of San Diego. So yes, she has found one of the few positions where it is professionally acceptable to contemplate the spirituality of potty training. A Pope Francis bobble-head sits on her desk for inspiration. See more from Janelle on her blog, Faithfully Irreverent.