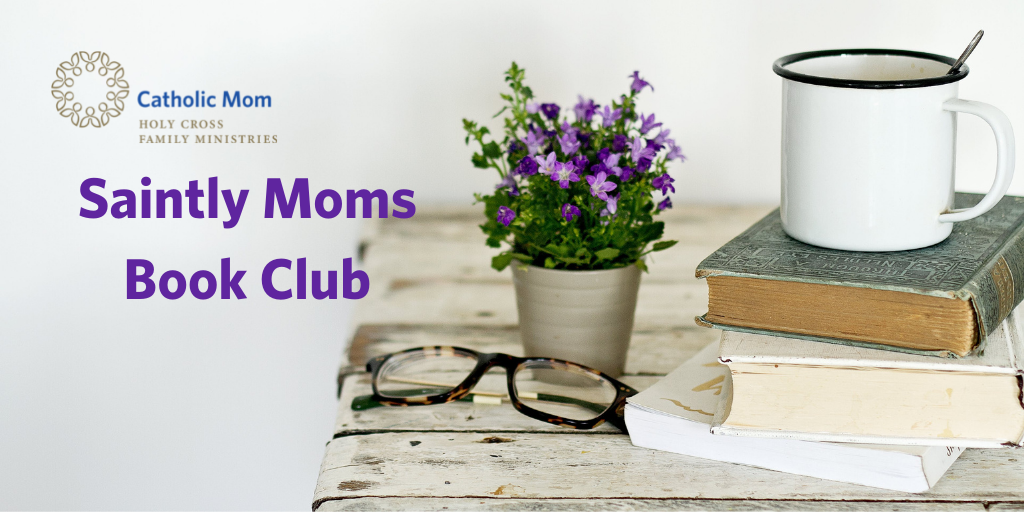 Kelly Guest, author of 'Saintly Moms: 25 Stories of Holiness' hosts a 4-week Book Club to celebrate motherhood. Join us!
---
Do you have what it takes to be a mommy saint? We know you do!
Saintly Moms: 25 Stories of Holiness is here to support and inspire you in your vocation as a mom. This Catholic Mom Book Club is more like a mini-retreat.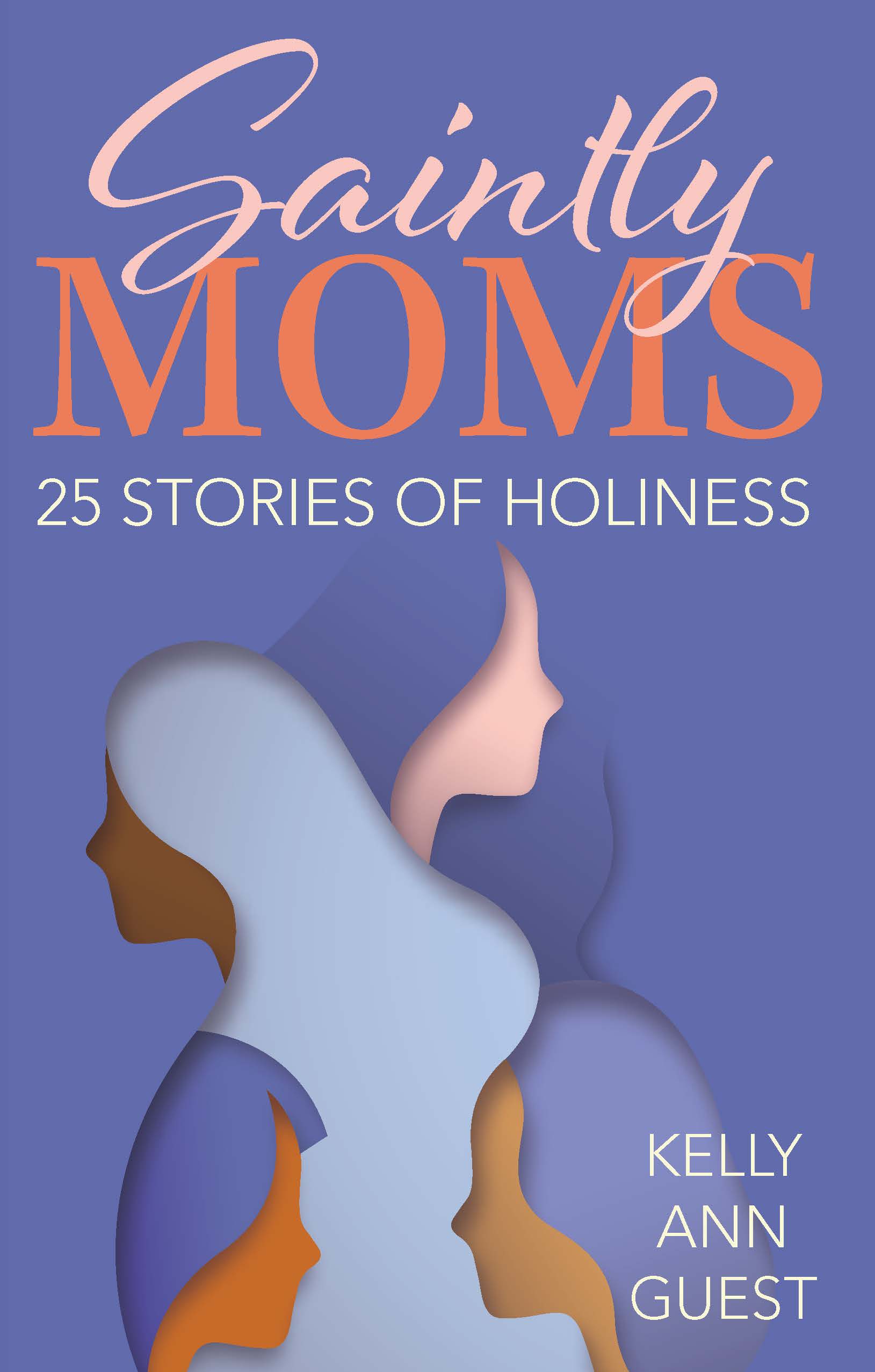 From May 1 to 25, put yourself on a 30-minute time-out each day. This can be early in the morning, before bed, during nap time, even while sitting in the school carpool line.
Reading each short chapter of the book will be like having a different saintly mom speaker every day. Familiar saints like Saint Monica, Saint Elizabeth Ann Seton, and, of course, the Blessed Mother, as well as saints you may not know, like Saint Theneva and Blessed Marianna Biernacka will enlighten you about different aspects of motherhood. You will be provided with 2 reflection questions for each chapter to help you focus on the gift of your vocation and encourage you in living it out.
Then, meet with the author, Kelly Ann Guest, on Instagram Live each Wednesday evening in May at 7:00 PM Eastern, where she will review some of the lessons learned from these saintly moms. This mother of 9 will keep it real.
If you have not yet purchased the book, Saintly Moms: 25 Stories of Holiness, you may do so at Amazon or Our Sunday Visitor.
It will be like Mother's Day all month long!
Click to tweet:
Do you have what it takes to be a mommy saint? Join the Saintly Moms Book Club. #catholicmom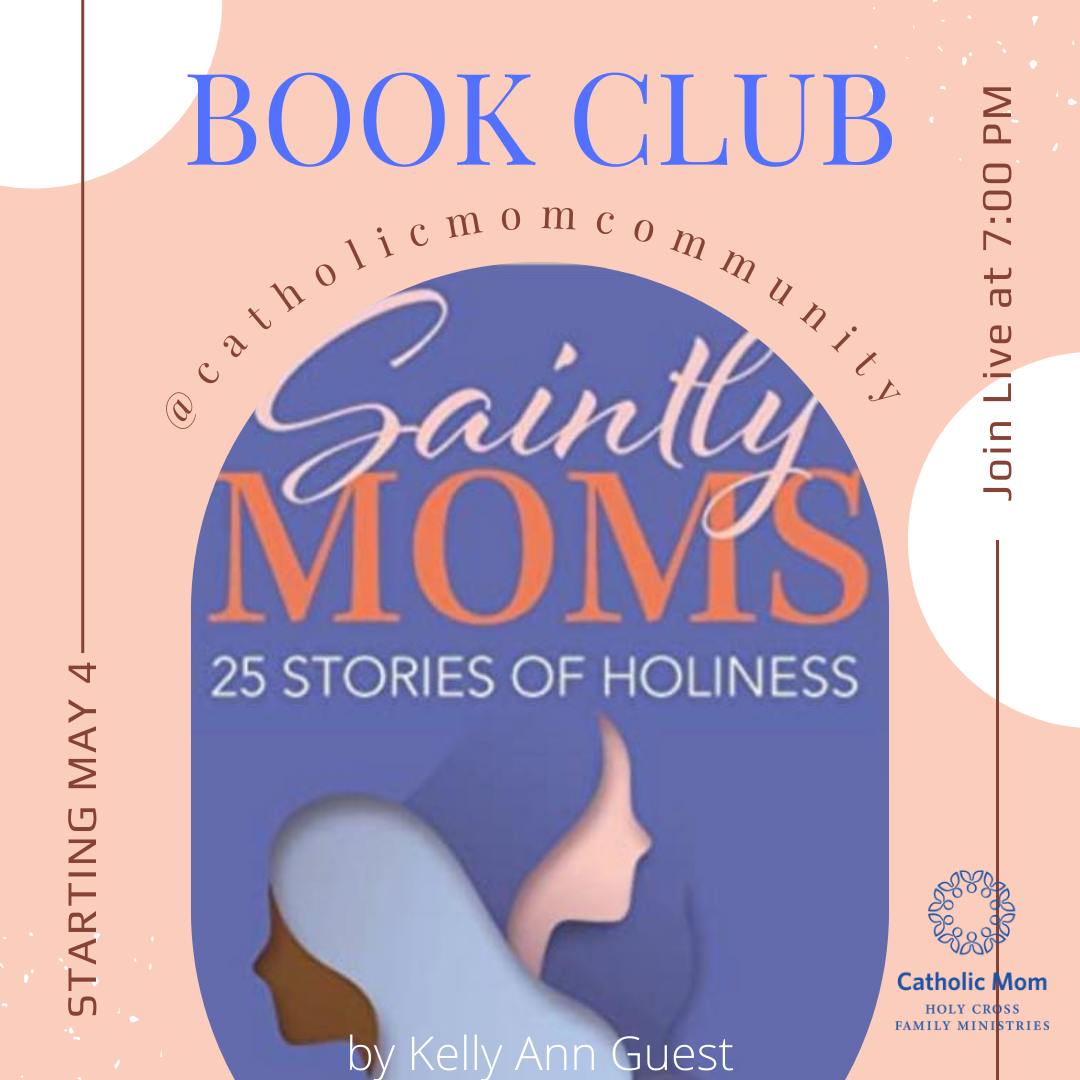 Here's our day-by-day reading plan:
May 1 – Blessed Mother Mary
May 2 – Saint Anne
May 3 – Saint Elizabeth
May 4 – Saint Perpetua
May 5 – Saint Bassa
May 6 – Saint Helen
May 7 – Saint Monica
May 8 – Saint Gladys
May 9 – Saint Theneva
May 10 – Saint Ludmilla
May 11 – Saint Elizabeth of Hungary
May 12 – Saint Margaret of Cortona
Mary 13 – Saint Frances of Rome
May 14 – Saint Rita of Cascia
May 15 – Saint Margaret Clitherow
May 16 – Saint Jane Frances Chantal
May 17 – Saint Louise de Marillac
May 18 – Saint Elizabeth Ann Seton
May 19 – Blessed Anna Maria Taigi
May 20 – Eliza Vaughan
May 21 – Venerable Margaret Bosco
May 22 – Saint Zelie Martin
May 23 – Blessed Marianna Biernacka
May 24 – Blessed Maria Corsini-Beltrame Quattrocchi
May 25 – Saint Gianna Molla
Each chapter takes 15 minutes or less to read. The schedule above is just a suggestion. Please join us on Instagram Live at 7:00 PM Eastern on Wednesday, May 4, 11, 18, and 25 to discover how these saintly moms can inspire and encourage us.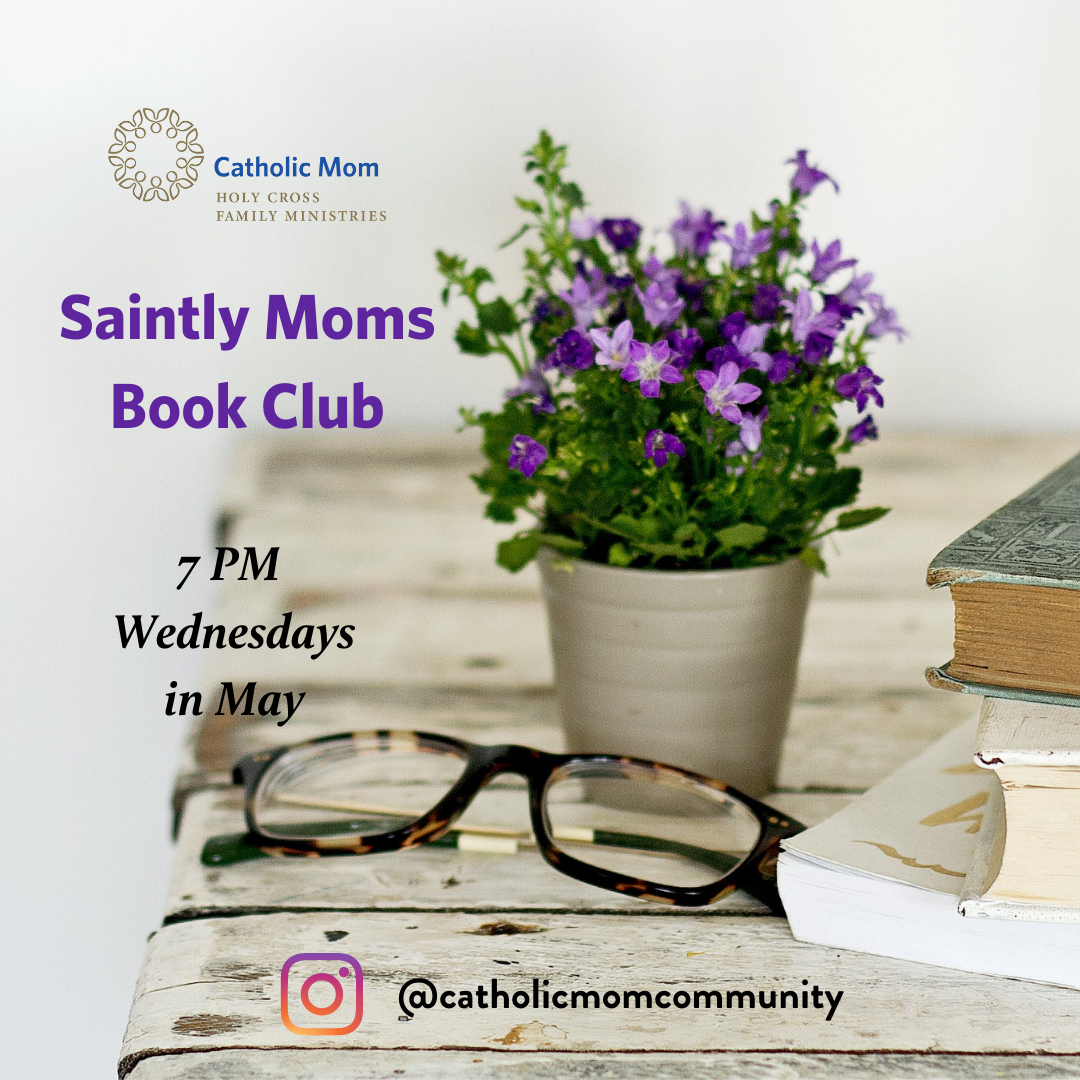 ---
Copyright 2022 Kelly Guest
Images: Canva Pro
About the Author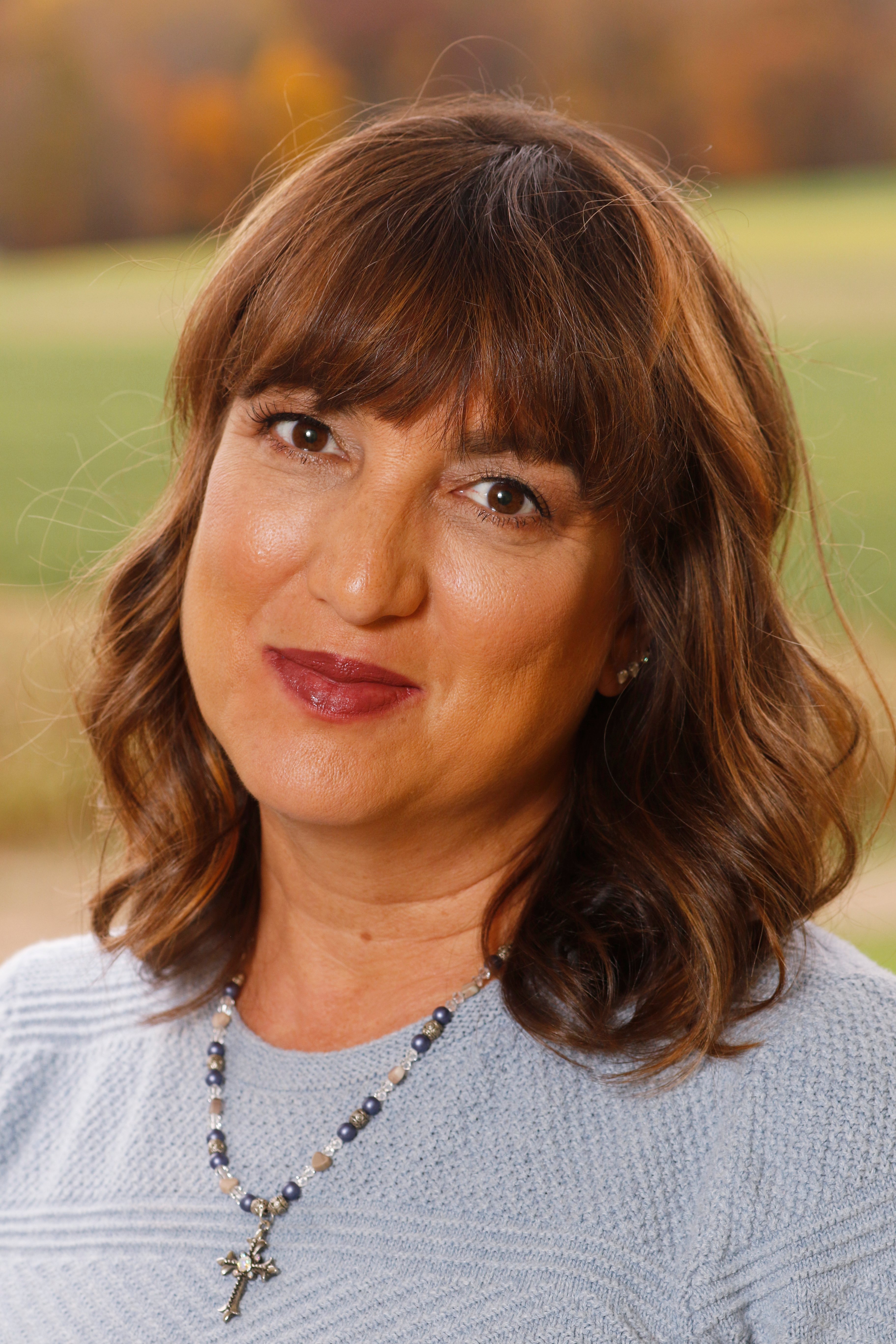 Kelly Guest was blessed to be a Dominican Sister of St. Cecilia for five years. There she received the many graces she draws upon today as a wife and mother of nine children. Wishing to share with other moms encouragement on our quest to become holy through motherhood, she blogs at Nun2Nine.com and CatholicMom.com. You can also find her on Twitter and Instagram @nun2nine. Kelly's book, Saintly Moms: 25 Stories of Holiness, is due out October 1, 2021.