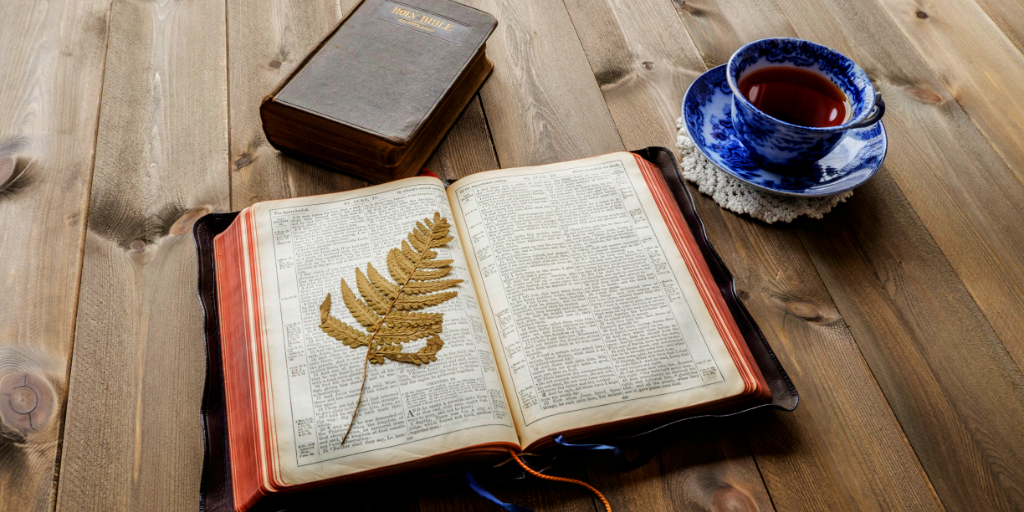 Barb Szyszkiewicz takes a look inside 5 new prayer resources to take you through the next year.
---
'Tis the season to think about a new devotional. Whether you prefer a daily or weekly format, you'll find something to love about these five new prayer resources. The first three are weekly devotionals; the final pair offer daily reflections.
I've had this book for weeks and have been impatiently waiting to really begin reading it—because it's designed to help prepare for Sunday Mass! One Sunday at a Time: Preparing Your Heart for Weekly Mass by Mark Hart is a companion to the Cycle A readings that begin in Advent (November 27 this year), from Ave Maria Press. This is a companion to Cycle A (2023, 2026) so I'm hoping we can expect similar volumes for Cycles B and C.

You'll want to have the readings available when you use this book (or a Bible where you can look them up). After an opening prayer, you'll get a look at the message in these readings—and some behind-the-scenes info, always fascinating to me—and then there are some journal questions and a challenge for the week. You can even use the journal questions as conversation starters! This book will help you dig deeper into the meaning of each Sunday's Mass readings and apply them to your life.
As a musician in my parish, I admit that I need to be focused on the next cue, to be ready to start hymns and acclamations at just the right moment. This means I'm not paying attention to what I'd really like to pay attention to. I look forward to using this book this year, outside of Mass, to help fill in what I've missed.
This book is featured in the Catholic Mom Christmas Gift Guide, which includes an exclusive coupon code to save on your purchase.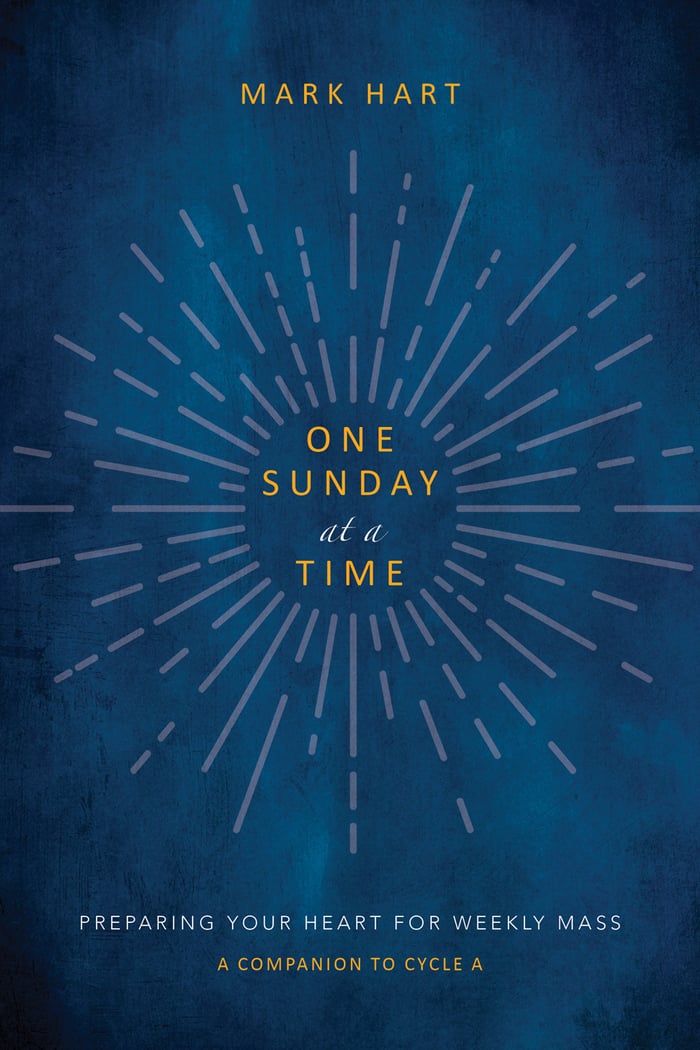 Of the five devotionals listed here, this one wins the prize for Most Likely To Be Given as a Gift. Loving God, Loving Others: 52 Devotions to Create Connections That Last is a beautiful book that would make a lovely gift for a friend, mother, or sister. This multi-author volume is set up in a fascinating way: each of the six authors has written a particular section of the book, each exploring the different types of relationships we experience throughout our lives and sharing from her heart about her own path of growth within that particular type of relationship.
Authors Beth Davis, Megan Hjelmstad, Nell O'Leary, Bonnie Engstrom, Sarah Erickson, and Emily Stimpson Chapman offer three-page-per-week meditations, followed by a brief recommended Gospel reading and two questions for prayer and journaling. A brief discussion opens each section, and reflections are interspersed with simply illustrated pull quotes. The book is printed on lush, thick paper and includes illustrated end papers, a white ribbon bookmark, and a dedication page.
Loving God, Loving Others is not tied to the liturgical or calendar year, so you (or your friend) can begin praying with this book at any time.
Reflections on the Sunday Gospel: How to More Fully Live Out Your Relationship with God by Pope Francis (Image Books) is a compilation of homilies or talks given by the Pope at the Angelus prayers over the years and readings from the Church Fathers. Each weekly entry begins with an excerpt from that Sunday's Gospel, but not the full Gospel, so you'll want to have a Bible or missal nearby.
The homilies are brief, running about 3 pages each, with an additional page or so for the reading from the Church Fathers. The Introduction by Pope Francis is excellent, accessible catechesis about paying attention at Mass, teaching our children, and "encountering the Passion and Resurrection of the Lord"—and what the homily is there for in the first place.
Reflections on the Sunday Gospel is for the Cycle A readings only, though I had to go hunting to verify that information. The back of the book provides dates for each Sunday in the next 3 incidences of Cycle A (2023, 2026, 2029) and a table of sources for both the Pope's and the Church Fathers' selections.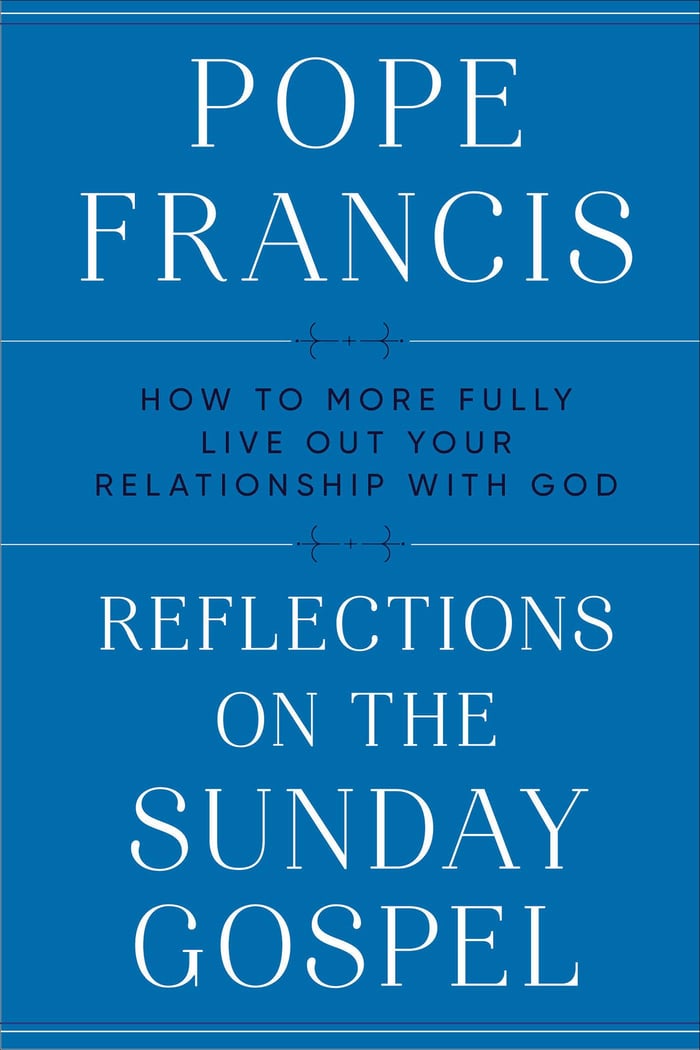 For anyone interested in Ignatian spirituality, Jim Manney's What Matters Most and Why: Living the Spirituality of St. Ignatius of Loyola offers 365 daily reflections inspired by Ignatian wisdom. Each daily entry begins with a quote, mostly from Jesuits throughout history but from other sources as well, including Dorothy Day, Thomas Merton, the wisdom of Alcoholics Anonymous, and occasionally Scripture. Following that is a brief two-paragraph reflection on this quote.
Jesuit spirituality ultimately invites us to a way of living and leading characterized by heroism, self-awareness, love, and ingenuity. (Chris Lowrey in the Foreword)
The entries in What Matters Most and Why follow monthly themes, including Awareness, God, Love, Freedom, Work, Desire, Humility, Compassion and Trust, Choosing Well, Relationships, Practical Truths, and Becoming the Person You Are Meant to Be. This daily devotional is a good way to dip your toe into this powerful spiritual way of life.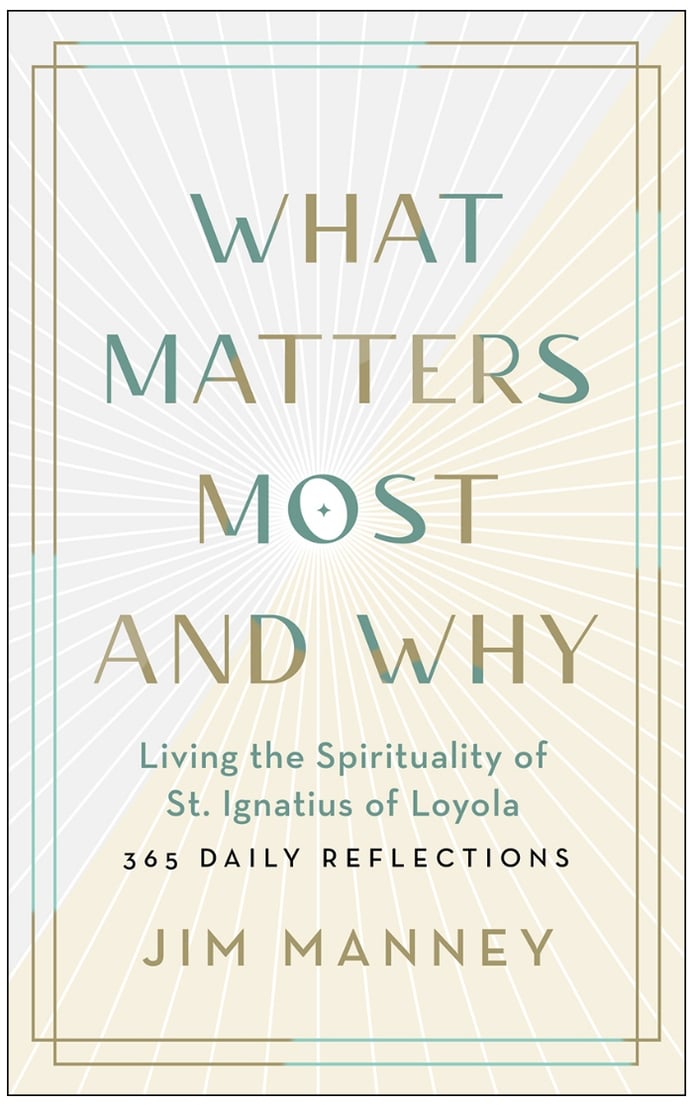 If your goal is to read the Bible in a year but podcasts aren't your thing, Meg Hunter-Kilmer has your answer with A Year in the Word Catholic Bible Journal from Our Sunday Visitor. You'll need your Bible handy as you use this journal. A one-year reading plan is the first thing you'll find as you open this book, with a checkbox next to each day's reading, so if you miss a day (or more than a day) it's easy to pick right up where you left off.
You can start using A Year in the Word whenever you want, as the reading plan is not tied to the liturgical or calendar year. In the Introduction, the author explains that her reading plan (which includes a psalm or part of one, a section from the Gospels, and chapters from either the Old or New Testament each day) is not a chronological approach but one that mixes the "harder books" with easier ones (her words) to keep you moving along and motivated to do so. By using this reading plan, you'll actually work through each of the four Gospels twice.
This hardbound journal, with its sage-green cover, thick cream-colored pages, and simple design, will appeal to men and women alike. Wide lined spaces at the bottom of each brief daily reflection invite you to record your thoughts, and a timeline at the end traces the writing of the books of the Bible and the major events in salvation history.
This journal is featured in the Catholic Mom Christmas Gift Guide.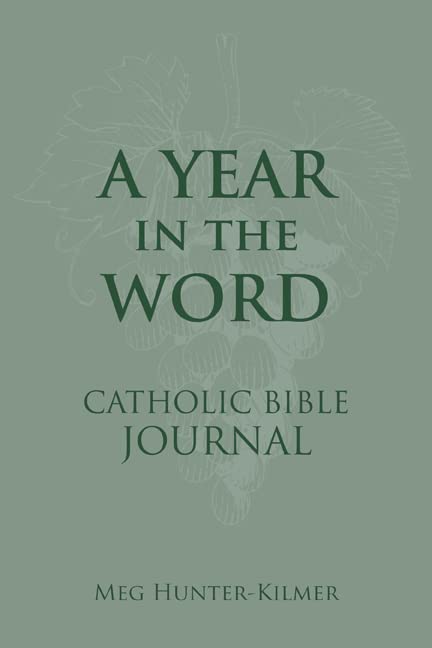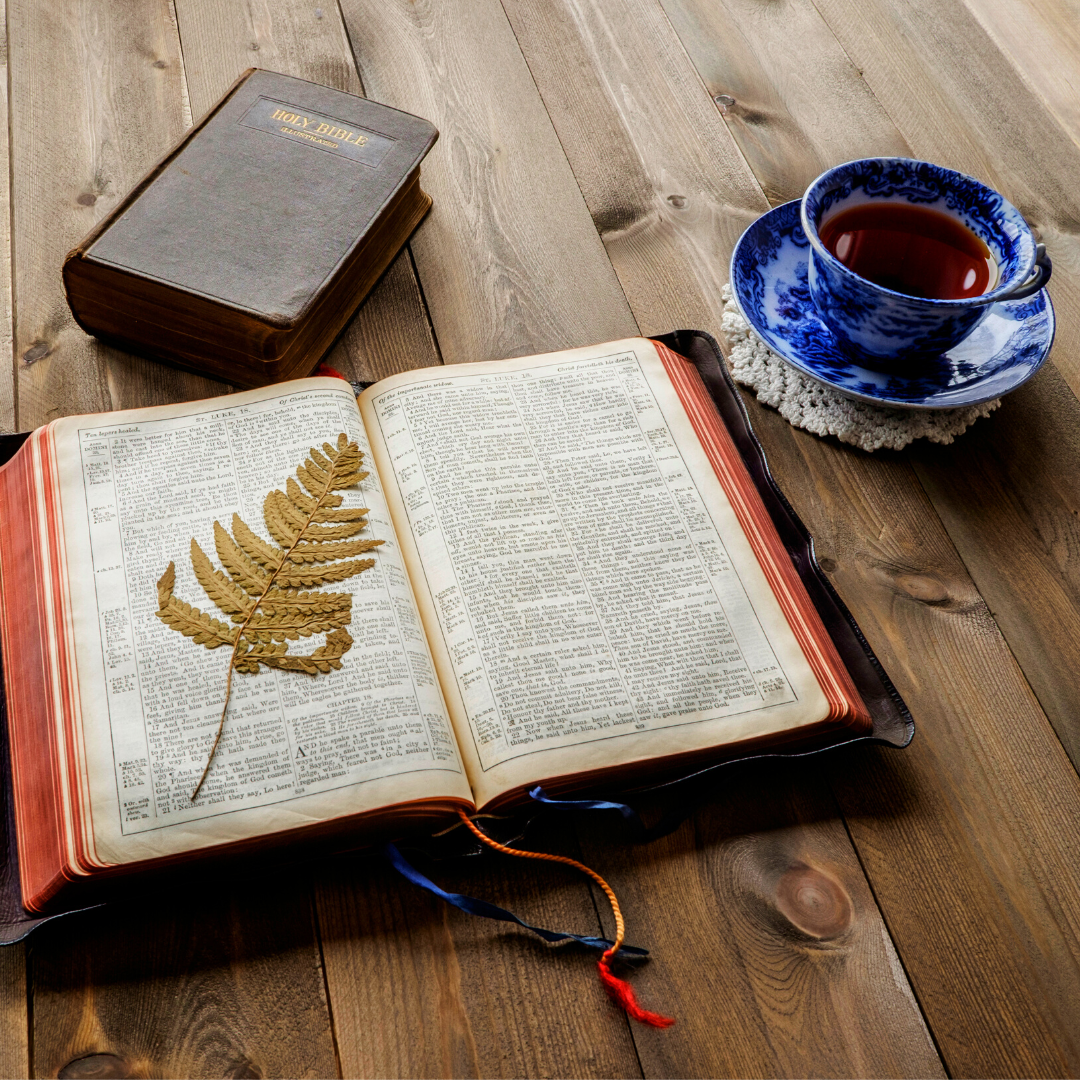 ---
Copyright 2022 Barb Szyszkiewicz
Images: Canva
This article contains Amazon affiliate links, which provide a small compensation to the author of this piece when purchases are made through the links, at no cost to you. Thank you for supporting our Catholic Mom writers in this way.
About the Author