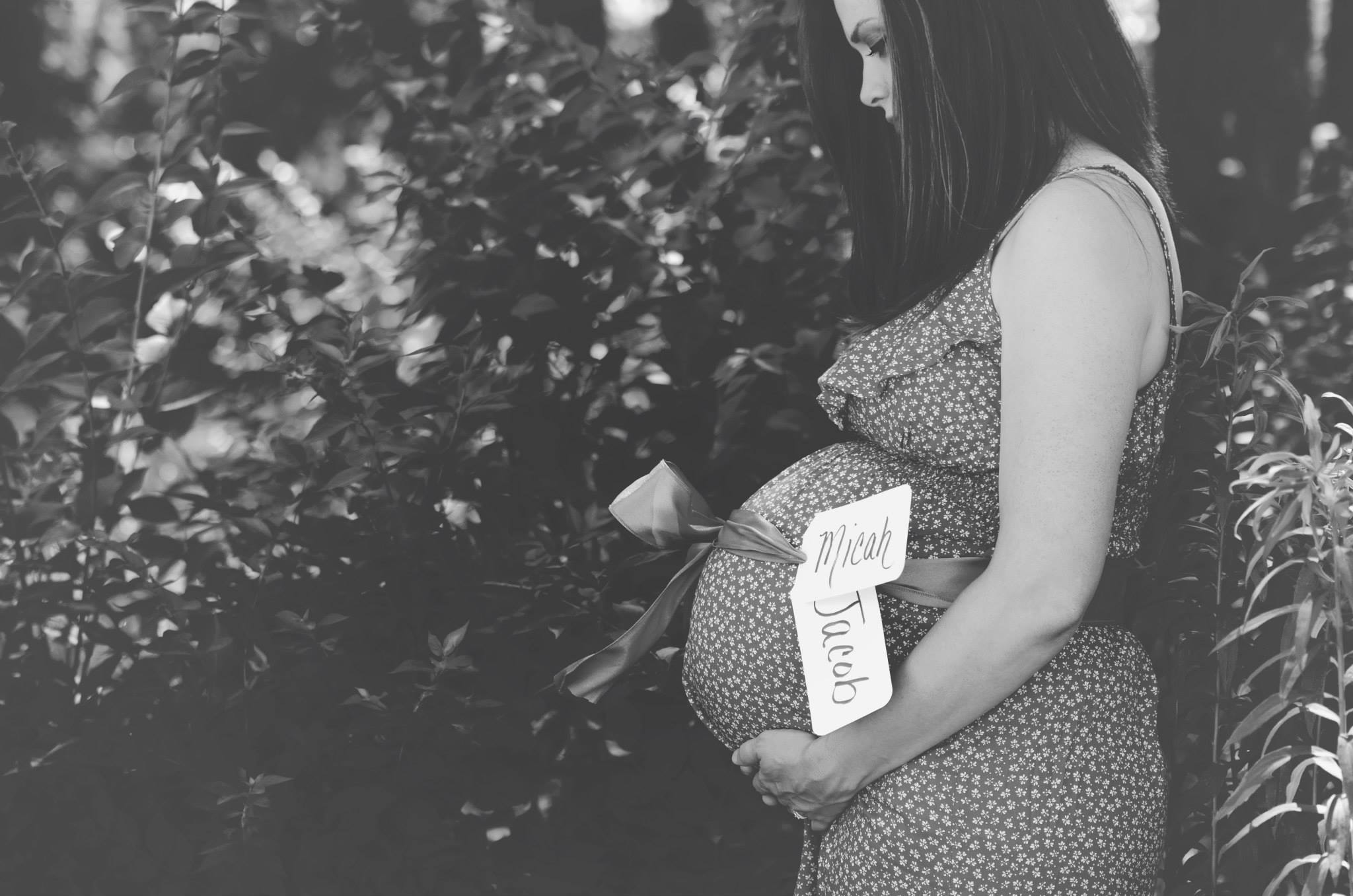 [caption id="attachment_172412" align="aligncenter" width="2048"]
Copyright 2020 Kim Mumfort. All rights reserved. Used with permission.[/caption]
Parenting - The Most Difficult Job on Earth
Thanks to a prayer pledge through Blessed Is She and a quick study on YouVersion with my sisters-in-law, I realized how much more I need God when trying to lead my children towards Him through the everyday grind. I cannot get through one day without His help.
So where is His help??
Or should I say, WHO is His help?
God gave us the Helper, or the Holy Spirit, for a reason! He knows we cannot do anything without Him, even though we like to think we can. I was recently told by a friend at a Blessed Is She Brunch that it's not true God doesn't give us more than we can handle. Because He absolutely does! How else will we realize we need Him if we are given too much on our plate? We need to be turned into a big pile of a blubbering mess for us to learn to lean on Him.
And, with parenting, I'm turned into a big blubbering mess on my knees ...
Every. Single. Day.
Parenting is HARD STUFF! Especially when you want to parent the way God parents us with gentleness, mercy, patience, slowness to anger, love every time, etc.
It's
really
really
hard.
It's so much easier to snap at my 4-year-old when he has a massive meltdown over a misplaced pea than to remember to take a breath and calmly tell him how to get through that dinner catastrophe.
It's so much easier to yell back at my 2-year-old when he screams (at decibels I didn't know humans could reach) after telling him, "No, you CANNOT dip your favorite cow stuffed animal into your milk and cereal," than to walk over to him and gently explain why he cannot do that.
These things are my auto-pilot responses most often. Responding with gentleness is the last thing on my mind. Responding with patience isn't even in my mind.
But after this prayer pledge, I realized that when I call on my Helper, God's responses to my children come front and center.
Ask and You Shall Receive
This prayer pledge taught me DAILY to call on the Holy Spirit, something I really don't do. I talk to God my Heavenly Father and Jesus my Savior and Brother because I feel a connection with them. Through this pledge, I realized that I have never felt a connection with the Holy Spirit. After realizing this lack of relationship, I simply whispered this prayer to Him:
Holy Spirit, please show me your relationship with me.
Enter prayer-answering floodgates bursting open.
After I said that prayer, within the next two days I was asked to join a study on the Holy Spirit and my small group also began a seminar called "The Gift" which is an incredible introduction to the Holy Spirit as well.
Receiving Help
This prayer pledge taught me to talk to the Holy Spirit when I was struggling ... so naturally, I had Him on the line all day long! But when I spoke to Him when things were getting crazy chaotic, I responded with such gentleness and patience to my boys that I was blown away.
The two most effective prayers that I remembered and spoke constantly throughout the days were:
(From the Prayer to the Holy Spirit by St. Augustine)
Act in me, O Holy Spirit, that my work, too, may be holy
and
Holy Spirit, please deliver the grace to me to be gentle with my children today. Breathe the love of Christ through my words and actions.
The days that these prayers were echoed in my heart all day long, there was a tremendous effect on my parenting. Go figure, huh? God gives a Helper; I call on my Helper and ... He HELPS!
[tweet "God gives a Helper; I call on my Helper and ... He HELPS! #HolySpirit By @elainesinnott"]
The Holy Spirit quickly heightened my awareness of each situation I encountered. I very quickly learned yelling only makes everything worse, so it was easier to not yell for that reason.
I was also convicted of things I needed to change, like putting my phone down. When it was down, my children got my full attention (as they always should) and in turn their behavior was better. I was also made aware that when I was interrupted while on my phone, I became too irritable with them.
And finally, I was also able to see my babies through God's eyes and feel even more love for them, a love that conquered the exhaustion from having a new baby and the irritation I felt with every little chaotic fight that broke out between them. It was a breath of fresh air – the breath of the Living God!
Satan Despises Stillness
WHY is it so hard for us to remember these SIMPLE instructions God gives us? He knows we need help, we know we need His help, and yet we forget to call on Him time and time again.
It's because Satan is super good at his work (he even tempted Jesus). He makes sure that how little money we have left in our checking account is constantly in the back of our minds.
He reminds us how much debt we have and how much overtime will have to be worked to cover all the bills AND food.
He echoes in our minds all the things we did WRONG with our children and with our husband that day.
He attacks our identity as children of God. He will tell us we're ugly, we're terrible parents, and we will ruin our children. He repeats messages of no hope.
He knows if we believe these lies he is whispering all day and letting them build up on our shoulders, one little cry from our child will make us snap at them for no reason.
He keeps a never-ending playlist of the things we need to do running through our minds so we never stop going. So we are never still.
He knows what happens if we become still: we stop hearing His voice and start hearing our Creator's instead.
Sit and Be
We don't allow time to sit and be. To sit and be with our Heavenly Father who speaks slowly, quietly, lovingly, gently, patiently, and asks to take all of our worries from us. When you sit in stillness, you will hear:
"My child, I love you. I love you. Sit and talk to Me. I will take all of those worries off your shoulders if you allow Me. Just ask Me. You are a WONDERFUL mother to My children. I see how much you love and care for them.
You will be okay financially. I will always take care of you and provide for you and your family.
Those things on your list you need to finish? Forget about them right now and spend time with Me. I promise there will be plenty of time to finish them, and if you spend time with Me, you will be refreshed when you have to start them. I will send My Helper to be with you every step of the way.
You are never alone."
Right now, whatever you are doing, retreat to a quiet place (even if it's the bathroom). Sit and be still. Allow God to talk to you.
This is what your weary soul is hungering for: time with its Creator!
Allow yourself to be refreshed so you can approach those tough situations in parenting in a totally new way.
Allow our loving Helper to breathe new life into you so you have the strength and love of Christ in your words and actions.
Allow the Holy Spirit to whisper Truths into your mind to suffocate the lies Satan is speaking.
Call out to your Helper! He is waiting.
Do you have a relationship with the Holy Spirit? What are certain things throughout the day that are tougher and trigger not-so-Godly responses to your children that you can call on your Helper for assistance?
---
Copyright 2020 Elaine Sinnott
About the Author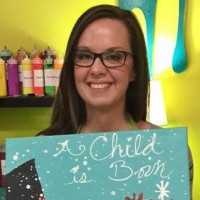 Elaine Sinnott is a mother of soon-to-be-six, a new homeschooler, and a wife to her teenage sweetheart. She lives for big family gatherings and conversion stories, especially Something Other Than God and Rome Sweet Home. She is the owner of MilitaryWifeAfterGod.com and is in the process of writing a book about her own reversion back to the Church.