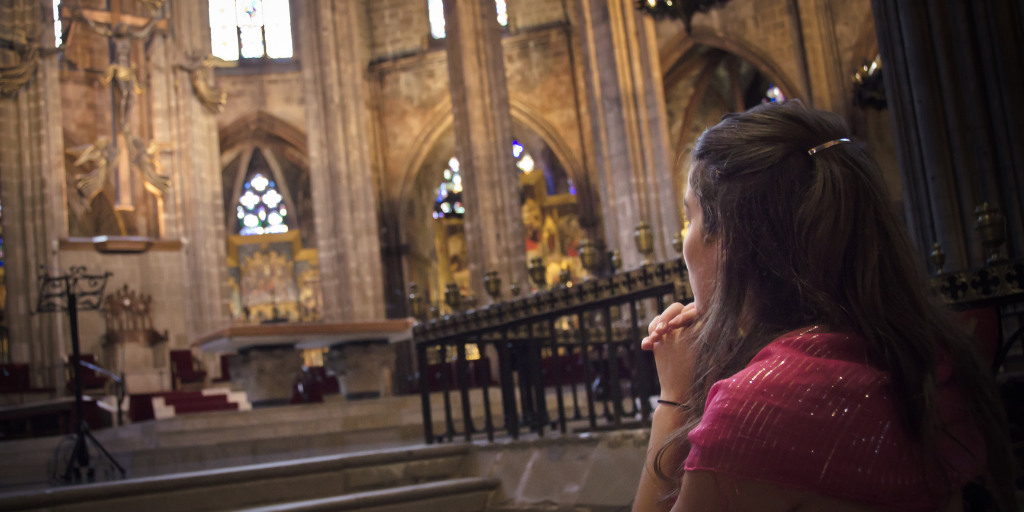 Charlene Rack reviews a newly re-released classic book about prayer by St. Alphonsus Liguori.
Many of us have been praying lately for great saints to rise up and help us through these difficult times. The truth is, many such saints of long ago are already available to us, but maybe we've never "met" them, or we've forgotten them over the years. Who can blame us? There are SO MANY awesome saints to turn to, it's overwhelming! St. Alphonsus Liguori (1696-1787) is just one of those saints whose writings are lately being dusted off, revisited, and republished. Many of the faithful have no doubt been searching estate sales and vintage bookstores for a copy of Prayer: The Great Means of Salvation and Perfection in particular (originally printed in 1759), and now, here it is, easily available!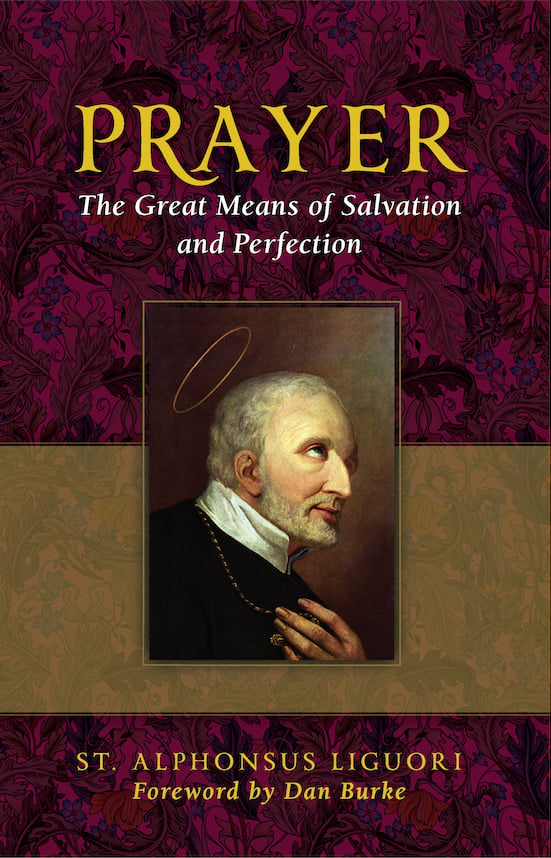 If you've read my previous book reviews, you'll recall that I don't consider myself an accomplished reader of non-fiction, and I have to admit … I struggled with this book. There is an incredible amount of wisdom and insight shared in this little book, and I was a bit overwhelmed by all of it. My favorite aspects were the many notable saint quotes, but my thoughts were jumbled by the diversity of opinions of the saints on the subject of payer. (However, I'm glad I stuck to it, because I gleaned exactly what I needed for now, on my first time through, and I intend to revisit it all soon.)
The opening line on page five drops the reader right into the thick of things: "Prayer is a means necessary to salvation." Immediately following, Liguori quotes St. Augustine's thoughts on the subject, "Prayer is the only means of acquiring the Science of the saints." (I had to look up "the science of the saints," a phrase I've heard many times, but never really understood. I learned that it is actually just a way cooler name for one of the gifts of the Holy Spirit, the gift of knowledge, which allows us to understand God's will in all things, accepting whatever comes to us as holy, merciful, providential, and leading to our eternal salvation.)
"Without the help of God's grace, we can do no good thing" (6). In order to receive that grace in abundance, we must practice daily prayer, calling upon the Holy Trinity. St. Augustine says, "God gives us some things, as the beginning of faith, even when we do not pray. Other things, such as perseverance, He has only provided to those who pray."
By that point, only on page seven, I was convinced, but there were still seventy-one pages left in Part One of the book (i.e., The Necessity, Power, and Conditions of Prayer.). My favorite quote from the section on the power of prayer also includes one of my best-loved Bible verses:
"No one can be crowned without victory," says St. John Chrysostom. "We are feeble, our enemies many and mighty; how shall we be able to stand against them or defeat them? Let us take courage and say with the apostle, I can do all things in Him Who strengthens me." (30)
For me, the most informative section of the book was Part Three, where St. Alphonsus speaks of the need for mental prayer, and the means for accomplishing it. Without mental prayer, our souls can see no light upon the path ahead, and receive no spiritual guidance. Our hearts are encouraged by the grace which comes to our aid through prayer.
Prayer: The Great Means of Salvation and Perfection is a deep fresh-water well, just waiting for you to pause long enough in its proximity to draw out what you need of its sage advice. It will give and give again, as often as you need help and encouragement. Your prayer life will be invigorated, and your soul will become tender to the influence of grace, when you practice sincere mental prayer, as laid out in great detail in this book. I encourage you to "lower down your bucket," and drink deeply from this well!
---
Copyright 2021 Charlene Rack
Image: Canva Pro
About the Author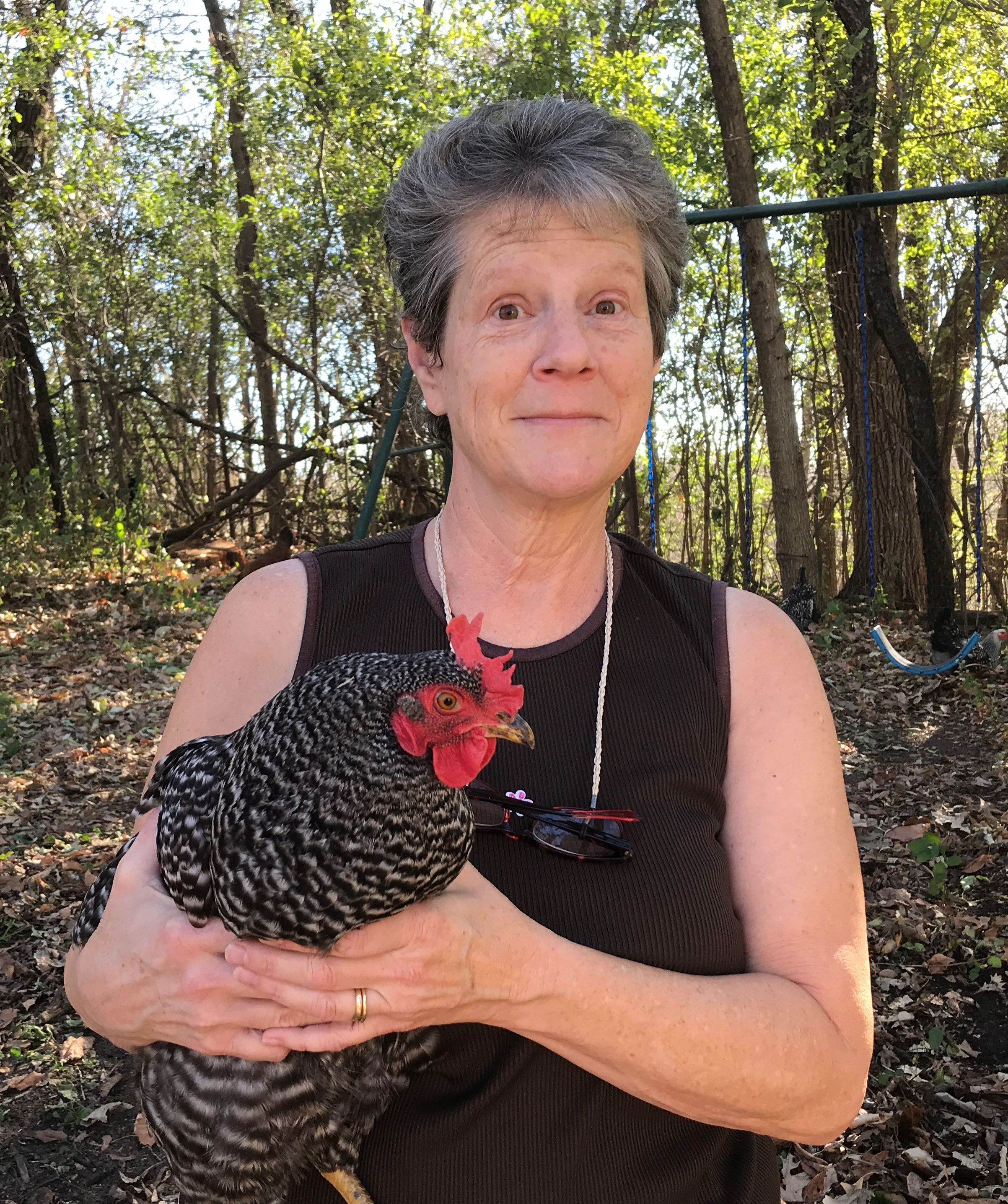 Charlene Rack grew up in the "heartland," moved south to Cincinnati, married a Catholic man, converted to Catholicism, and had three children. Along the way, she's planned many mission trips, youth groups, and pilgrimages to the March for life for teens and young adults - all carried out with her goofy sense of humor and her enthusiastic sense of adventure. Read her blog at Grandma's Coffee Soup.