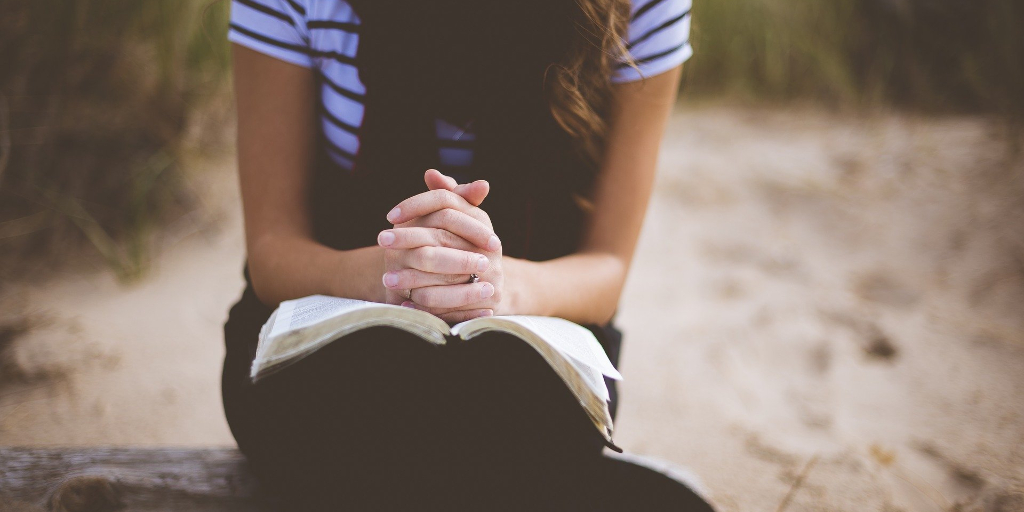 Debra Black encourages embracing the Ignatian Examen as a daily Lenten practice.
Build yourself a cell in your heart and retire there to pray. (St. Catherine of Siena)
With Lent around the corner, many Catholics have been prayerfully considering what to give up. Lent is a season for our atonement and conversion to holiness, a conversion of heart. It can be more efficacious to take on a new habit, spiritual exercise, or refinement of your current rule of life.
Consistently in the lives of the saints, two practices are found: (1) mental prayer, and (2) a practice of reviewing one's day in dialogue with God. St. Ignatius of Loyola captured this daily review in the examen prayer. I was introduced to this when completing my Ignatian exercises for 8 months in 1998. For some reason, it took me months to figure out how to do it, and I was even under direction with a holy nun! But I just couldn't wrap my brain around it because my way of thinking didn't seem to fit into that prayer. After several months, I finally could remember the steps, use my calendar to help me remember my day, and found a time to pray it when I could stay awake. My life wasn't exciting enough to keep me from dozing off ... but the truth was I didn't yet have the zeal for the spiritual life to uncover God's presence in every moment.
I eventually realized that if there was something so different about God's way of thinking from my own, then there was something very wrong with my way of thinking! I was a "believing" Christian who attended Mass, prayed the Rosary, went to confession every 2-3 months, and volunteered in the parish. If I couldn't wrap my brain around a simple 5-step prayer, I needed to be more honest in my spiritual self-monitoring during the day.
Once I had the courage to be more honest with myself about my day, I had a long period of success in breaking many bad thought habits as well as remembering to see Jesus in the other person. I did great in coming to God in prayer with my own agenda in hand and resolutions all figured out. That is, until that started to stagnate, and God made it clear that He wanted to set the agenda instead of me. And to do that I had to always start at step 1, which is putting myself in God's presence. I came to realize I jumped right into step 2 and really pushed into step 3 ... since I thought I already had the agenda figured out.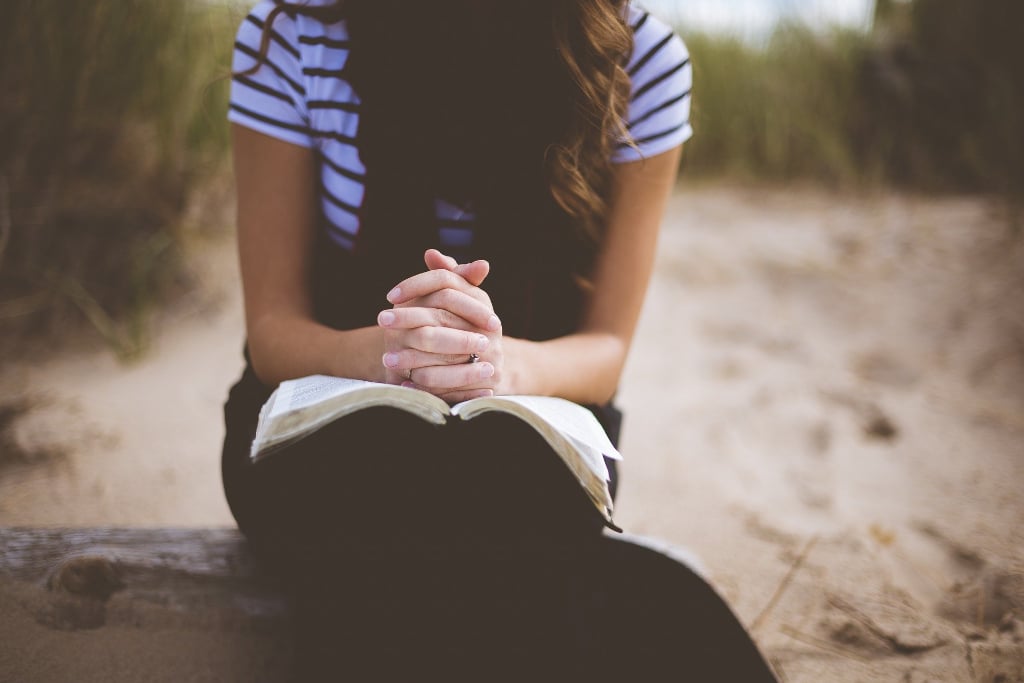 I had to learn all over again how to relax in His presence. I am unsure which is more difficult -- that or letting Him set the agenda because He would bring to mind the one situation I had hoped to ignore. There was a very subtle yet persistent nagging in my heart, and I didn't want to find out what it was about.
At times it is seems as if we live in two worlds. We have one way of thinking during prayer/Mass, and another way in our regular life. The beauty of the examen, albeit a slow process, is the melding of these two worlds into one. We cannot "take on the armor of Christ" without taking on His perspective. And to do this, I need to know how my perspective differs (even clashes) with His. It can seem slow and arduous, but it comes in time.
CLICK TO TWEET
We cannot "take on the armor of Christ" without taking on His perspective. #catholicmom
To begin prayer, first settle your heartbeat to the rhythm of Jesus' name, and then settle your mind to the rhythm of your heart. Enter into His presence; your heart remembers Him. Then, looking at God looking at you, begin:
Praise God! St. Ignatius believed ingratitude was the greatest sin. God wants us to live in thanksgiving.
Ask for the Holy Spirit's enlightenment of your day. Ask for His help to see your day with His eyes and His complete memory. Beg for grace.
Review your day, looking for God's relationship with you and how you responded to Him. Take note of your thought patterns first, then your speech and actions (or lack of action).
Beg forgiveness! When your heart is surrendered and realizing the magnanimity of God, you will realize the peace from having this great burden lifted. It is a reconciliation of your heart with His.
Make resolutions to do what has pleased Him and to eliminate weaknesses and sins. Ask for a holy desire for Him, for grace and for zeal to stick with these resolutions. Remember, no one can do it on their own.
From that, you will find plenty to talk with God about in mental prayer. Keep in mind that relationship with God is built by acknowledging the "fall" (sin and vice) and focusing on the "getting back up" (healing and resolutions for change).
God will always honor our intentions and expects our imperfections, so do not be afraid. Simply ask Him for greater desire for Him and He will give it as promised in Luke 11:5-14.
Ad Majorem Dei Gloriam
---
Copyright 2021 Debra Black
Image: Pixabay (2016)
Adapted from Kick Butt! The Quick Guide to Spiritual Warfare (Frontline Defense Strategies for Everyday Living)
About the Author