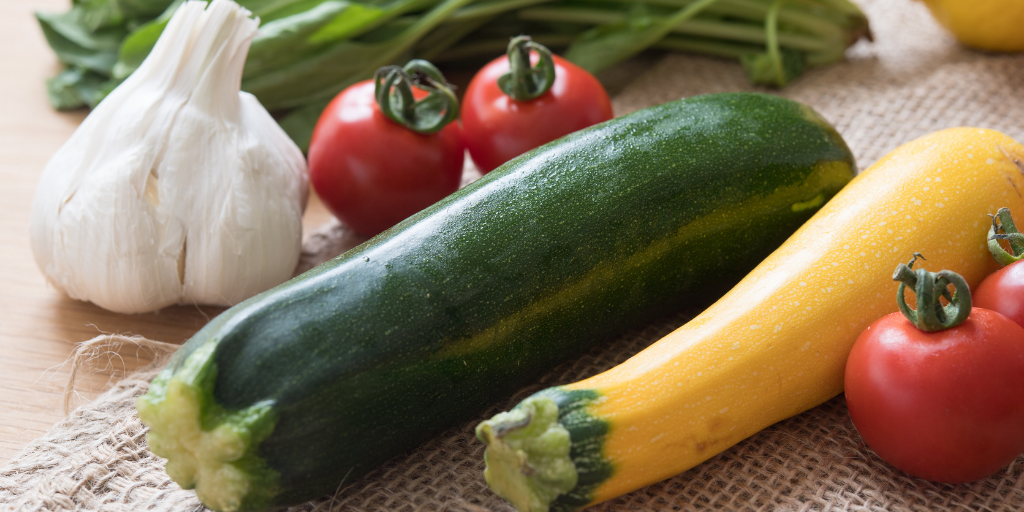 Kate Taliaferro shares an easy-to-cook recipe for a risotto dish that can be made with rice or barley, plus plenty of garden-fresh vegetables.
Risotto (or Barley, or Both) Primavera
Serves 6-8
Ingredients:
4 cups chicken broth (can use vegetable stock)
3 tablespoons olive oil
3 tablespoons butter
1 onion, chopped
1 leek, sliced and cleaned (can omit and use 2 small onions instead)
2 celery stalks, chopped
2 carrots, chopped
1 cup fresh parsley, chopped
6-8 fresh basil leaves, chopped
—
1 cup Italian short-grained pearl rice (risotto rice)
1 cup barley (regular, not quick cook)
OR
2 cups Italian short-grained pearl rice (risotto rice)
OR
2 cups barley (regular, not quick cook)
—
1 pint cherry tomatoes, sliced
2 small zucchini OR 1 large zucchini, sliced thin
1 cup peas
1/4 cup (or more) Parmesan cheese
Directions:
Bring the chicken broth to simmering in separate pot. Heat the olive oil and the butter over medium-high heat in a heavy, deep frying pan (this is a large recipe; use your biggest pan). Sauté the onion and leeks until soft and lightly golden. Stir in the celery, carrots, parsley, basil, and rice/barley, and sauté about 2 minutes until well coated with the oil and butter. Add 1/2 cup of the simmering broth. Keep liquid simmering and stir continually, scraping the bottom and sides of the pan, until the liquid has been absorbed.
Add the tomatoes, zucchini, peas and another 1/2 cup of the hot broth, and stir continually. Each time the rice becomes dry, add another 1/2 cup of broth. You may not need all the liquid before the rice/barley is done … or you may need a little more, just use water if you run out of broth. Cook until the rice/barley is tender, but a little firm to the bite. Total simmering time should be about 30-35 minutes.
Serve with Parmesan to sprinkle on top.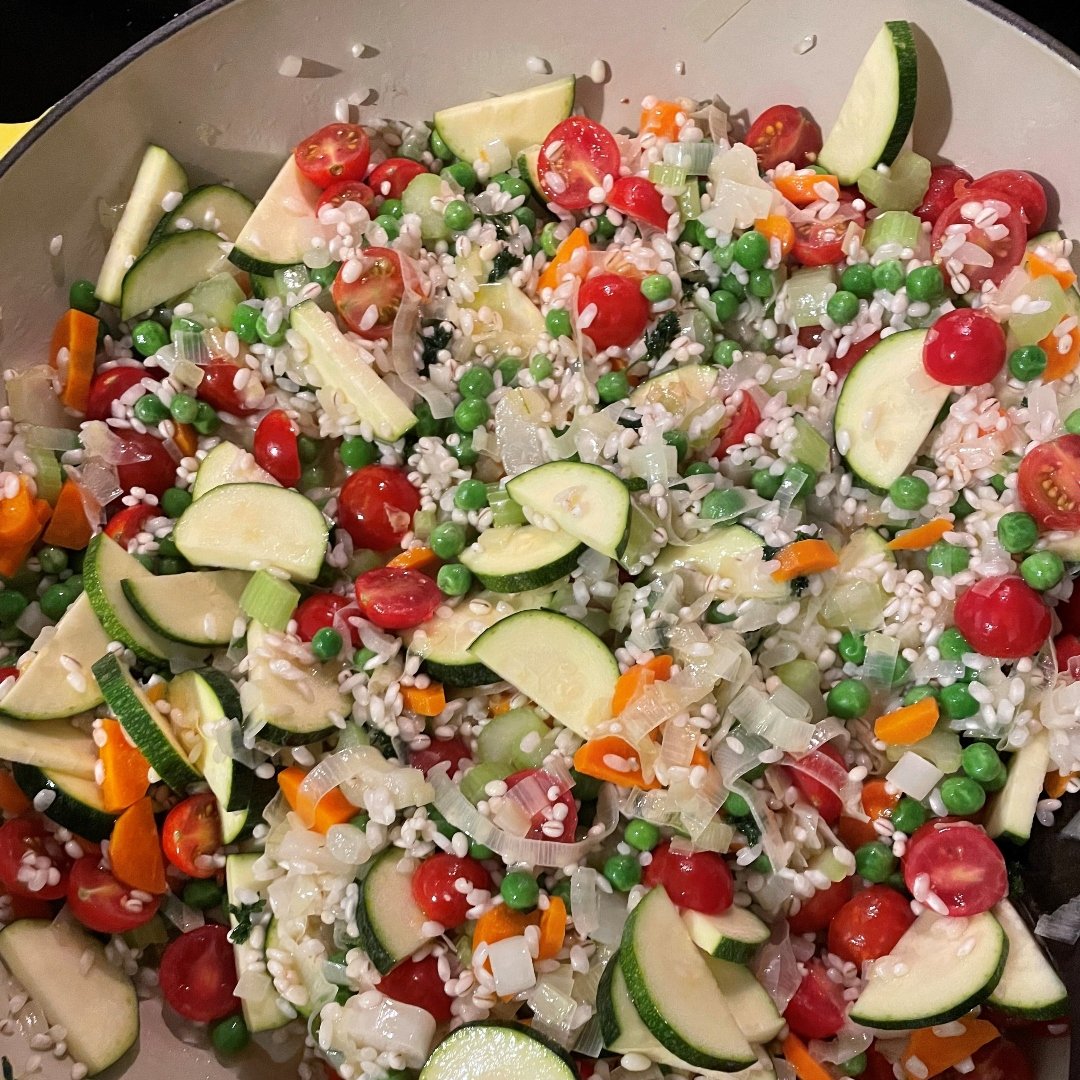 Click to tweet:
For #MeatlessFriday try a simple risotto recipe made with garden-fresh vegetables. #catholicmom
For a non-Meatless Friday option: prior to beginning the recipe, cook 1 lb of ground mild Italian sausage (or spicy if your family likes it hot). Add sausage back into the mixture during the final liquid addition to warm the sausage through.
---
Copyright 2021 Kate Taliaferro
Images: Canva Pro; copyright 2021 Kate Taliaferro, all rights reserved.
About the Author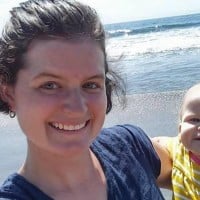 Kate Taliaferro is an Air Force wife and mom of 6. She has a Masters in Religious Education and tries to find God's presence in all parts of her day, be it cooking, cleaning or just the everyday ordinary. She enjoys homeschooling, stitching crafts and finding cheerios between the couch cushions. She blogs at Daily Graces.