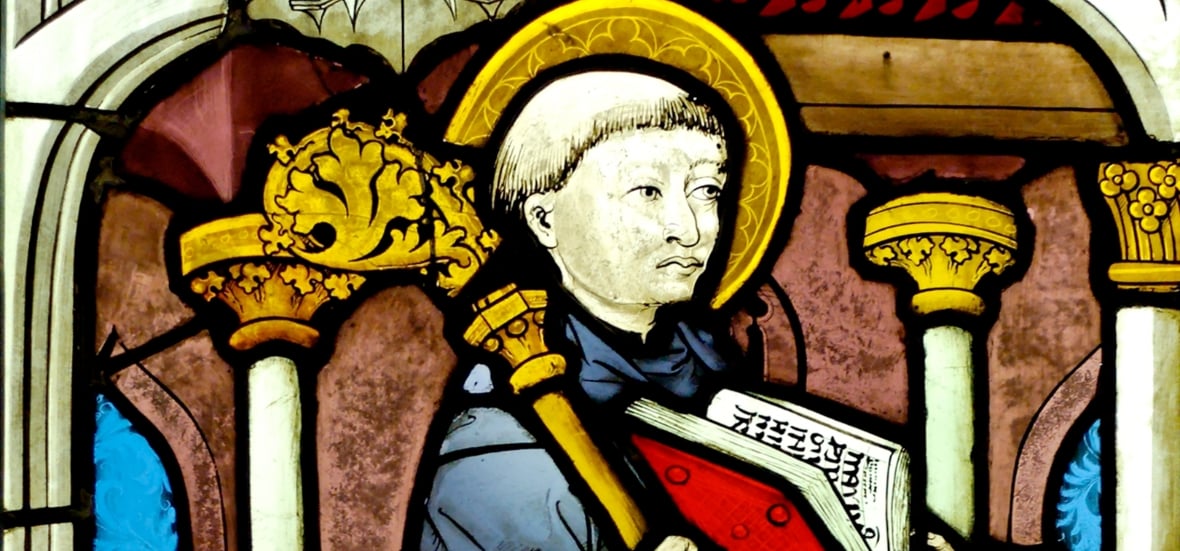 Rosemary Bodgan discusses the extraordinary life of the mother of a saint.
This week, on August 20, we celebrate the memorial of Saint Bernard of Clairvaux. Considered the last of the Fathers of the Church, and a Doctor of the Church, Saint Bernard also has five other titles: The Melliflous Doctor, The Oracle of the 12th Century, Thaumaturgus of the West (performer of miracles), Arbiter of Christendom, and The Last of the Fathers.
Born in 1153 to a noble family, Bernard was the third of seven children, six boys and one girl. From an early age he had a great devotion to the Blessed Mother. He often said, "Hail Mary," as he passed a statue of Our Lady. It is said that once she responded, "Hail Bernard." Can't you just imagine her smiling as she said this?
Saint Bernard was a very influential figure in the 12th century. An attractive young man, he entered the Cistercian monastery at the age of 22, taking with him all his brothers, an uncle and 26 friends. Now that's a man with influence. He founded 70 Cistercian monasteries, had the gift of miracles and advised five popes as well as bishops and kings. Several bishoprics were offered him but he refused them all. Pope Eugene III commissioned the great saint to preach the Second Crusade for which he aroused great enthusiasm. He is an astonishingly great saint.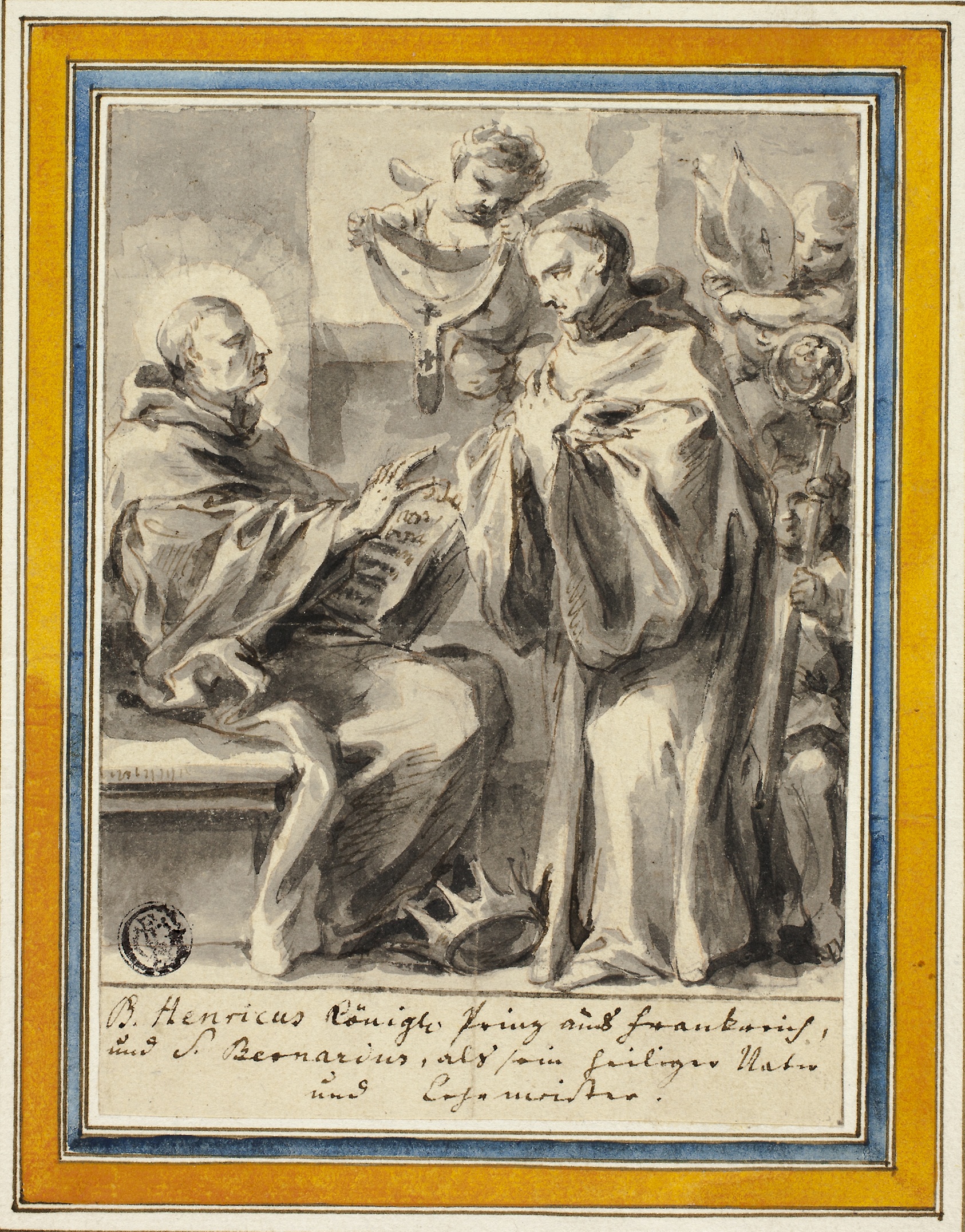 However, I would like to talk to you about his mother, Alice de Montbard. She and her husband Venerable Tescelin the Tawny were of the highest nobility. They were happily married. What is so remarkable and inspiring about them is that six of their children have been beatified and one, Bernard, has been canonized. Saint Bernard's mother Alice is also beatified and her husband has been declared vulnerable. The entire family are saints! Now this is the mother to have as a role model! All the children entered religious life as did a daughter-in-law Elizabeth and niece Adeline who began the Cistercian reform of nuns. The children of Venerable Tescelin the Tawny and Blessed Alice de Montbard are: Blessed Guy, Blessed Gerard, Saint Bernard, Blessed Humbeline, Blessed Andrew, Blessed Bartholomew, and Blessed Nivard. Wow. Just wow.
How did she do it, right? Don't you want to see a list of Dos and Don'ts that you could just follow? In her wonderful book Mothers of the Saints, Wendy Leifeld writes of superficial parenting practices, "Sanctity lies much deeper than that. Motherhood, according to these women, is opposed to legalism." But one thing that Lefield notes is that mothers of saints pray a great deal for their children. "Their kids were good kids, for the most part; yet woman after woman spent hours in prayer, often in tears, for their children's salvation, for their spiritual well-being."
So what kind of mother was Alice de Montbard? She was very intelligent and well-educated. She thought and prayed about what was right and was generally considered an unconventional noblewoman. Because she thought it best for the babies, Alice nursed all of her children herself, refusing to hire a wet nurse as was common among women of her rank.
Besides giving money to the poor, Alice also spent time with the poor in their homes, bathing the sick, cleaning and cooking for them. Leifeld writes, "Alice had the knack of coming across as if they were doing her a favor by letting her help." They called her "Mother." How great an honor it is to be called Mother.
She raised her children in an unpretentious manner, feeding them simple food and avoiding fashions that were too ornate. "Showing off or acting extravagant was one thing the children knew would draw their mother's wrath. Moderation and self-restraint, even though they were rich, was more Christ-like, and therefore more to be desired." (Leifeld)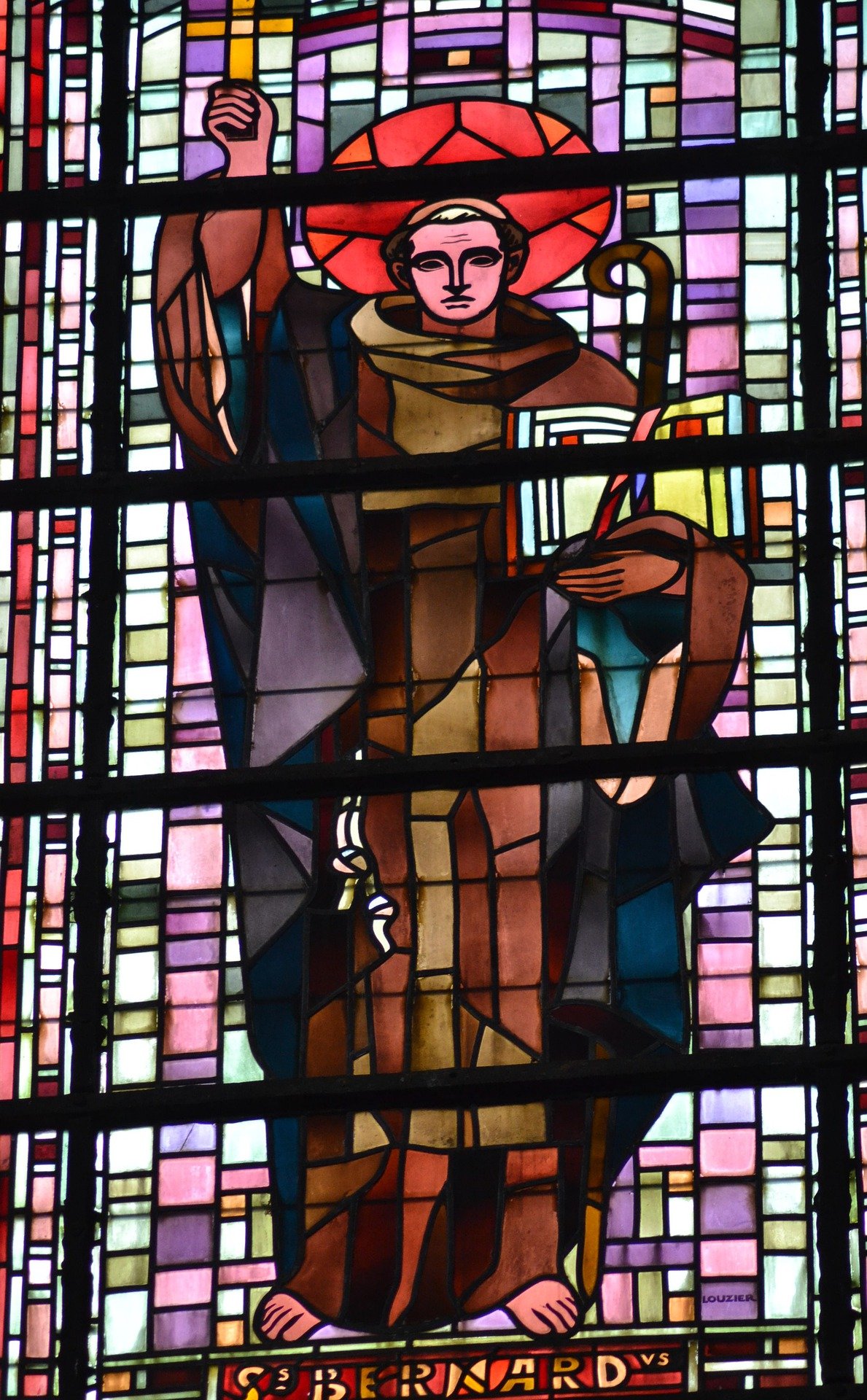 Alice died when Bernard, the third oldest child, was seventeen. "It was only then that he realized how much he loved her, how much he depended on her spiritual insight and counsel." (Leifeld) Perhaps we mothers who feel a little underappreciated might take some solace in this?
Later when Bernard's brother Andrew refused to follow him to the monastery Alice appeared standing next to Bernard and seemed to gesture for him to join. Needless to say, Andrew joined Bernard, as did thirty other relatives altogether.
If you would like to read more about this remarkable family, I highly recommend the book The Family That Overtook Christ. It reads like a novel and is full of information about what a family of saints looks like.
Saint Bernard, pray for us! Alice de Montbard, please pray for us and show us how to raise our children to be saints, as you did.
---
Copyright 2020 Rosemary Bogdan
Images (top to bottom): Jastrow (2006), Public Domain; Art Institute of Chicago, Public Domain; Pixabay (2015)
About the Author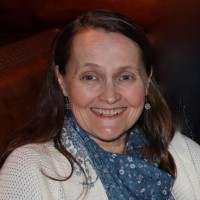 Rosemary Bogdan is a wife, mother of six adult children, and a grandmother. She homeschooled her children when they were young and currently substitute teaches at her favorite Catholic school. When not spending time with her family, Rosemary writes at A Catholic Mother's Thoughts and Catholic365.com.