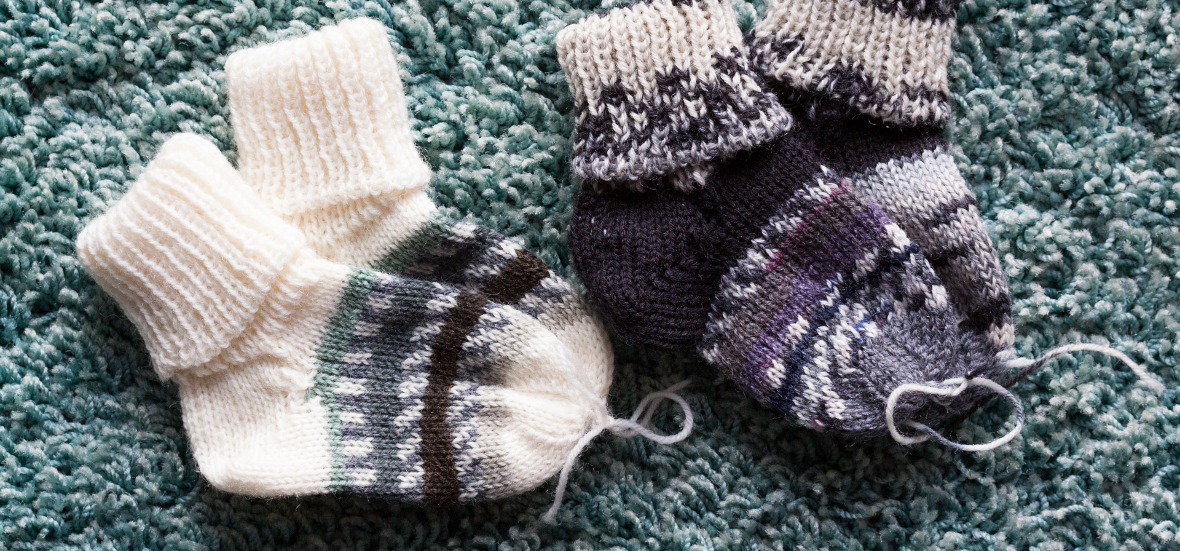 Crafting can be a soothing distraction in troubled times. Tiffany Walsh shares how she finds solace in making gifts for loved ones.
As we move into August, I am actually feeling somehow … more trepidatious than I was before, and I did not think that was possible! There are so many different things on my mind right now, that I actually lose track of the number of issues I am worried about in a given moment, and when they re-occur to me, I feel a sinking sensation in my stomach. One could say that I am looking for soothing distractions with which to occupy my mind, and I am sure that you are too!
I am a yarn crafter, and the first thing that comes to mind for projects that will keep me blissfully occupied are socks. Socks are the ultimate comfort-inducing handcrafted item in that they keep the feet of those we love toasty, cozy and warm, and there is no greater solace than that. They are also ideal for summer because they are small and do not occupy heavy space on your lap in the warmer weather.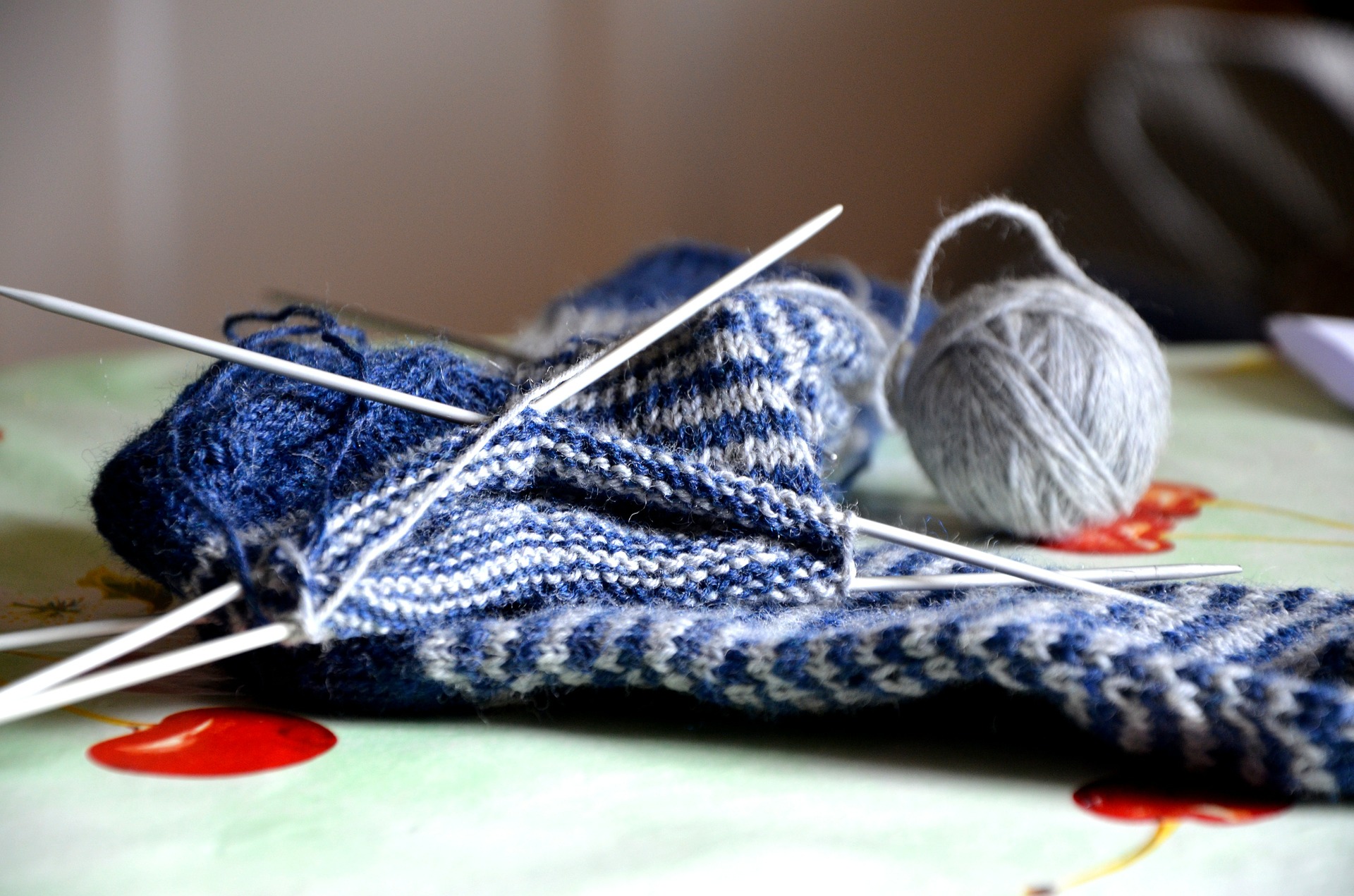 I knit socks for my family all the time (in fact, I just finished a pair for my husband striped in his favorite Pittsburgh Steelers colors!), but they also make great gifts for other friends and family. Every expectant mother will cherish a tiny pair of soft socks for her new baby! I also often seek out bright, self-striping yarn that coordinates with hobbies or fandoms that my friends enjoy, and selecting a simple sock pattern means that the vibrant toned yarn can really shine.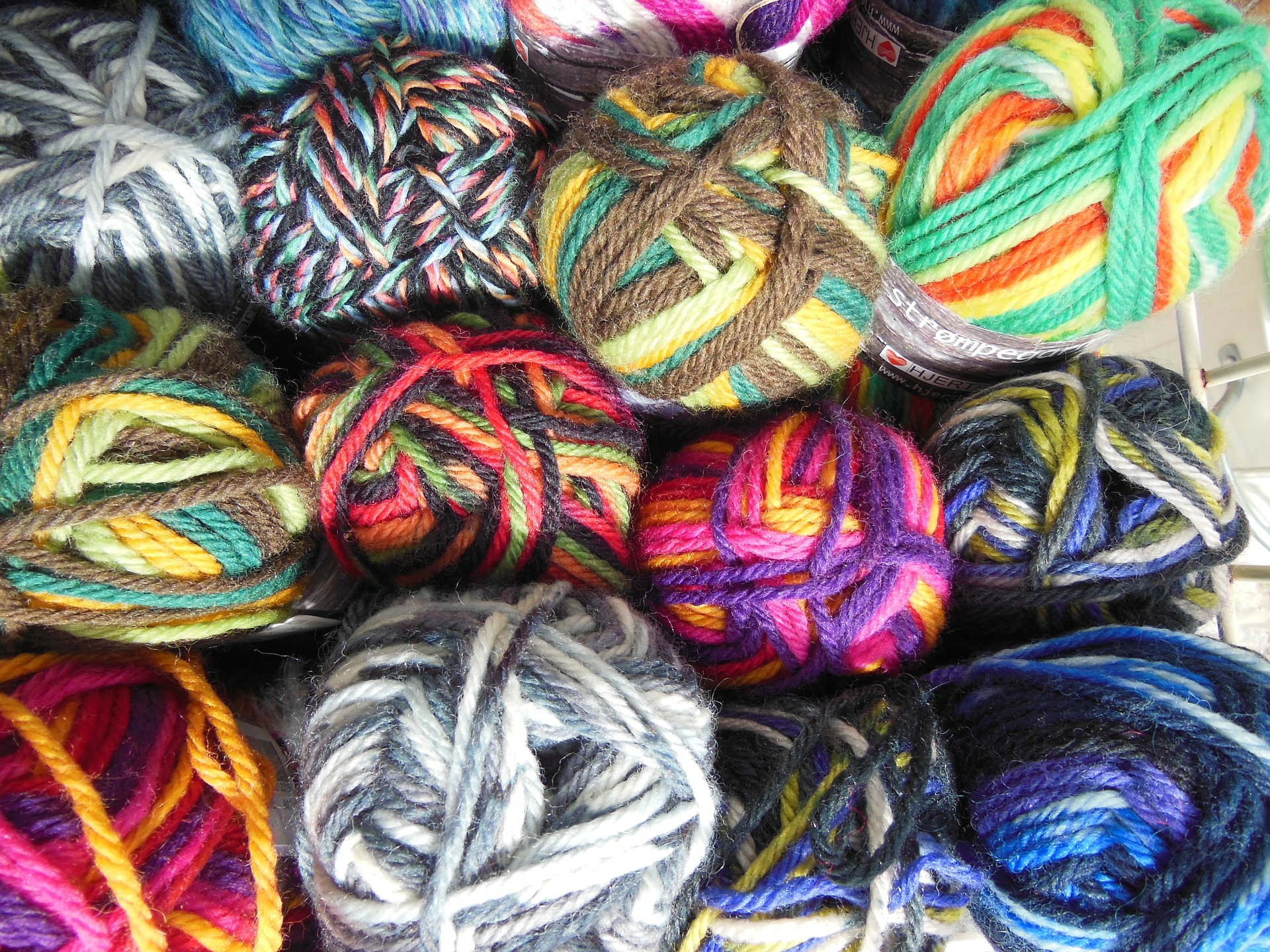 In comparison to other types of garments, socks are small and take much less time to make, but they still take an investment of thought to create, and it shows. Your gift recipient will know just how much time and consideration you put into their socks. Socks are intricate in their own way, but once you learn to make them and gain some experience, they are not difficult. You can have some fun picking out the perfect yarn and pattern, but then cruise along at a steady clip without months going by (or dare I say YEARS, as I reflect back on a cabled cardigan I began for my husband back in 2015, eeks!) as you slog away on a time consuming item.
I knit socks, but if you are a crocheter, there are also tons of great patterns out there! Try this one if you are a beginner at crocheting socks. If you are a knitter, I cannot recommend Ann Budd's book Getting Started Knitting Socks highly enough. She has simple patterns based on your gauge, and then instructions on adding whatever embellishments you like: lace, ribbing, cables, different design elements on the cuff, etc. If you only purchase one book for sock knitting, it should be this one!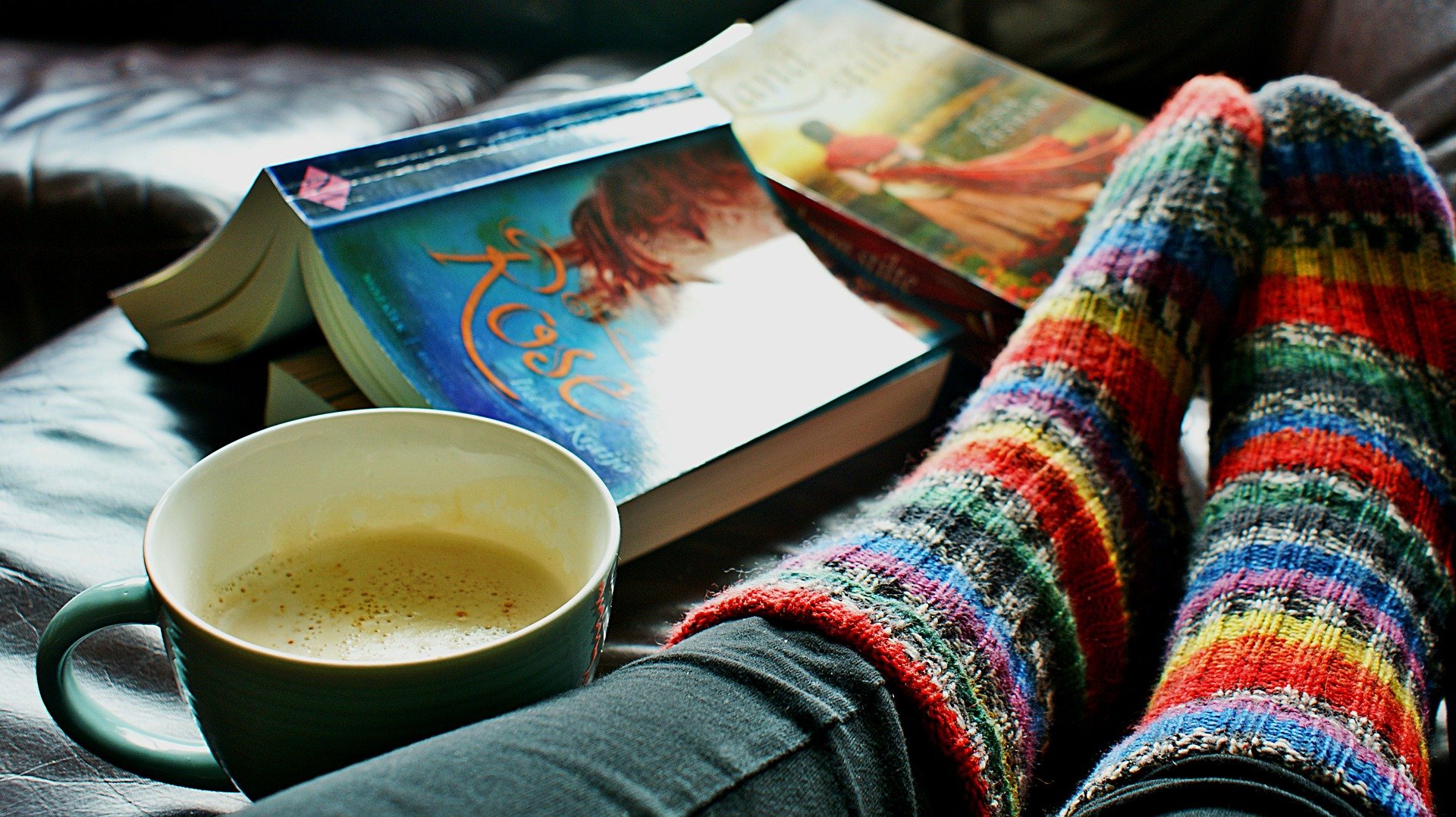 I am endlessly fascinated by the number of different techniques there are for making socks: cuff down vs. toe up, two-at-a-time via Magic Loop if you knit vs. knitting singletons on double pointed needles. My favorite method is cuff down, and I knit with double pointed needles and I *love* them. The possibilities, though, are quite vast and fascinating. Making socks brings me so much joy and comfort, and I would love for you to join me! I am on Ravelry if you are looking for friends over there, sending you a virtual hug!
Are you a sock crafter, or interested in learning? I would love to hear about your experiences in the comments!
I am looking for soothing distractions to occupy my mind. #catholicmom
---
Copyright 2020 Tiffany Walsh
Images (top to bottom): Pixabay (2016); Pixabay (2014); Pixabay (2013); Pixabay (2018)
About the Author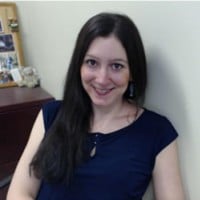 Tiffany Walsh is a wife and mother, a native western New Yorker, and a college librarian. She is a cradle Catholic who rekindled her childhood faith as a graduate student via her love of books, and is the author of Exploring the Catholic Classics, part of the Stay Connected Journals for Catholic Women series. She enjoys writing about faith, crafting, dance, fitness and wellness. Visit her blog at Life of a Catholic Librarian.