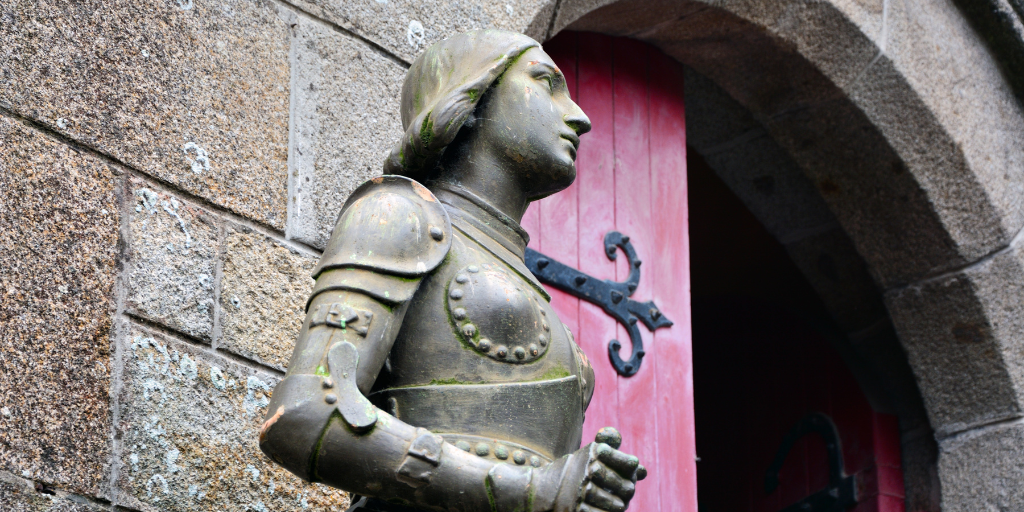 Marya Hayes shares the story of St. Joan of Arc, a saint whom she recently asked for intercession during a difficult situation.
---
I write this article because St. Joan of Arc recently became an important defender for myself and my family. I was told that she would play an important role in my situation. I did some research about St. Joan, but in that research I failed to look to see what her feast day was. I had an important date coming up in which I had asked St. Joan of Arc to intercede for my family. On May 20, I happened to learn (no coincidence) that her novena was starting the very next day. My husband was days away from his next deployment so we started the novena in person and continued the novena together despite our separation.
Jeanne la Pucelle, or Joan the maiden as she called herself, was born around 1412 in Domremy, near Lorraine. She was not taught to read or write, but her mother gave her a great love for the Catholic Church. At age 13, she heard voices from St. Catherine and St. Margaret telling her that God wished her to free France from English control. England had taken over control of France, claiming that French Crown Prince Charles of Valois was illegitimate. Many in Joan's town were forced to abandon their homes due to inevitable invasion. Joan made a promise of chastity, believing that she had an important mission from God.
In 1428, Joan cut her hair short and went across enemy occupied terrain to Chinon, where Charles' palace was located. She would have just been 16 years old at this point. She had an audience with Charles, where it said that she told him something only he and God would know. It is said that this something was a private prayer between him and God. She assured Charles that she would see that he was crowned at Reims as King.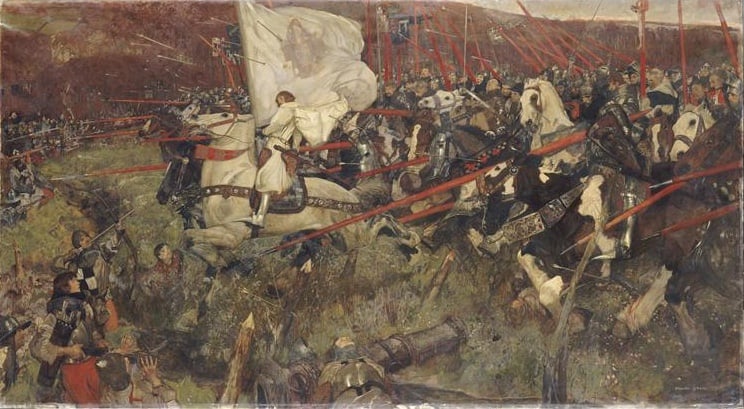 In March of 1429 Prince Charles, against his counselors' advice, gave Joan an Army to defend Orleans in what we now call the Hundred Years War. After the miraculous French victory there, she escorted then-Prince Charles through enemy territory to see his coronation as King Charles VII in July 1429.
Joan went on to successfully siege Jargeau, Meung, Beaugency, Troyes, and Saint-Pierre-le Moûtier; her troops won open-field battles at Patay, Montépilloy, and Lagny; and more than thirty cities surrendered without a fight. (ScottManning.com)
It is said that Joan was wearing white armor, riding a white horse, and carrying a banner.
At her trial the Rouen judges asked Jeanne about her large standard.

Question: When you were at Orleans, you had an 'ensign' (this word is normally translated in English as standard). What color was it?

Answer: I had a standard whose field was sown with lilies. There was a figure of Christ holding the world and on each side of Him was an angel. It was made of a white fabric called boucassin. Written above: Jhesus Maria, as it seems to me, and it was fringed in silk.

Question: Who carried your standard?

Answer: It was I who carried the aforementioned sign when I charged the enemy. I did so to avoid killing anyone. I have never killed a man.

Question: What significance was there in the two angels and God's holding the world.

Answer: Saint Catherine and Saint Marguerite said to me that I should take and carry the Standard boldly on the part of the King of Heaven." (JeanneDArc.info)
In 1430, Joan was thrown from her horse and captured by the Anglo-Burgundians. She was tried for heresy in an effort to discredit her and King Charles VII. The King, in an effort to not associate himself with her, did nothing to aid her. In 1431, Joan confessed that she did not receive divine assistance; however, days later she recanted the confession. She was burned at the stake in Rouen, France on May 30, 1431. She was 19 years old, and her feast day is May 30. In 1451 King Charles VII held a trial that cleared her name. In 1920, Joan was canonized.
Click to tweet:
I will continue to remind myself that it is my reliance on God, and those who He assigns to aid me that I must cling to. #catholicmom
Did St. Joan aid me? I believe she did. But her work is not done, and I will continue to remind myself that it is my reliance on God, and those who He assigns to aid me that I must cling to. We cannot take credit for what happens on this earth. We play our part and constantly must rely on the grace of God to protect us, to provide for us, and to defend us.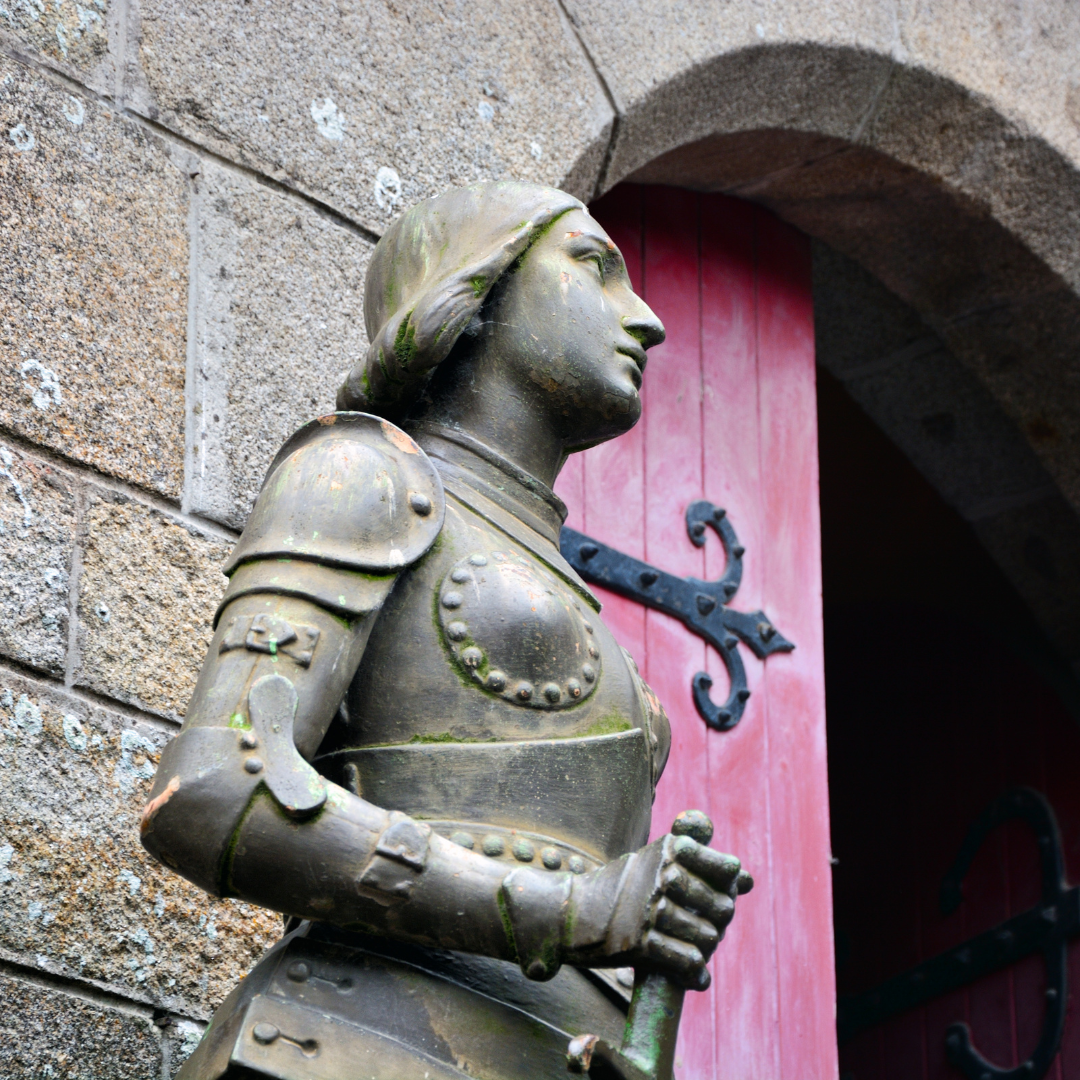 ---
Copyright 2022 Marya Hayes
Images: Canva; Craig Franck, Public domain, via Wikimedia Commons
About the Author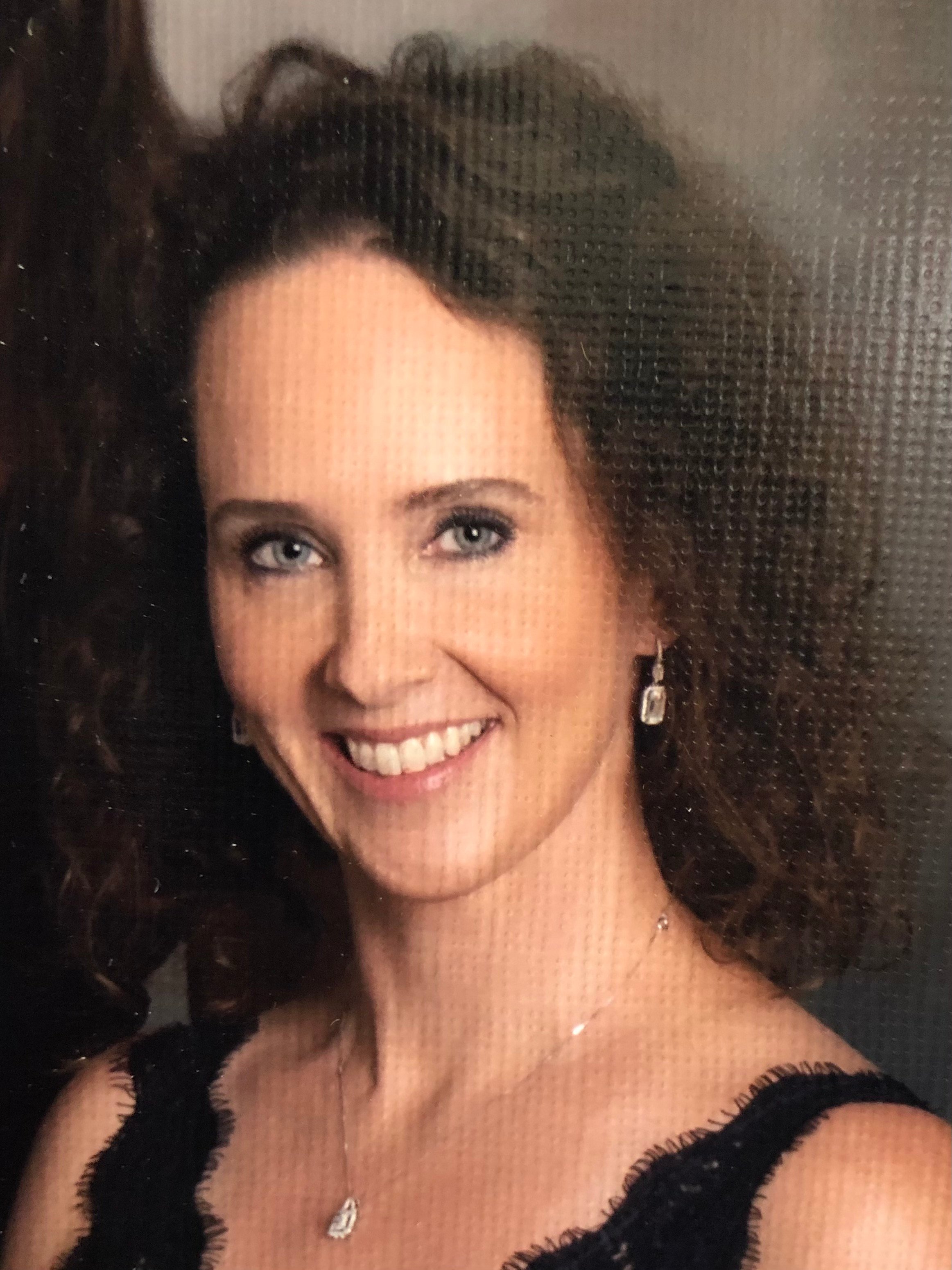 Marya Hayes is mother to 3 active teens and is a military spouse. Her days consist of running the household and her mini business, and driving her teens daily all over the planet. Her favorite saints include St Francis de Sales, Saint Benedict, Padre Pio, and JPII. Marya enjoys cooking, hiking, and spending time with the family outdoors. Pray, hope, and don't worry!