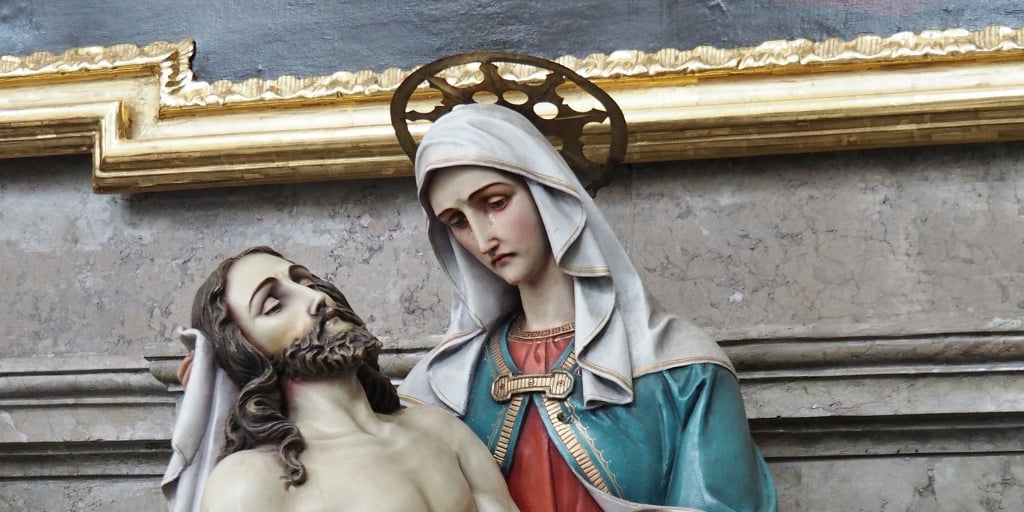 Colleen Mallette encourages us to follow Mary's example and stand strong as mothers in tough times.
"A parent should never outlive their child."
I'll never forget my heartbroken Grandpa Paul saying that to me the day after my mom's funeral. She was his only child, and to live through her young death was almost too much for his grieving heart to bear. He succumbed to cancer less than two years later, but I believe a broken heart was mostly to blame for his downfall.
Imagine Mary's broken heart watching her only child die too. The helplessness she had to feel as He literally carried His cross up a high hill, was painfully nailed to that cross, and then hung to die a slow, agonizing death. Observing this would be so heart-wrenching for anyone to watch, but terribly so for the mother. The one person on the earth who knew Him intimately from little on up, took care of his physical needs for 30 years, knew His amazing personality down to the tiniest quirks.
How awful to any mother's heart to stand by helplessly while their child is suffering. There are many moms throughout history who have stayed by their child's bedside, or even lay in their bed, while the child was sick. Every mom in that situation wished they could take the suffering away from their child and gladly take it on themselves just to relieve their child's pain.
Mothers dread the idea of any of their children going through rough times – it doesn't matter if it is physical, emotional, relational or anything. We just want them happy and to fix whatever we can.
Last year I "suffered" on match day when our son waited all day to get the phone call that he had been accepted into graduate school, only to never get that call. I wanted to be with him and hug him but he was away at college waiting in silence all alone, which made it worse for us both. This emotional letdown was just as heartbreaking for me as it was for him, I think.
When bad things happen to our children we just want to be by their side, consoling and helping improve their situation any way we possibly can. I believe that as soon as Mary heard that Jesus had been arrested she left wherever she was to go find where they took Him so she could be near Him.
If there was anything she could do she would gladly do it. She and her closest friends followed Jesus along His tortuous journey. When she could get close enough she just wanted Him to see her face and know that she was there for Him. Wouldn't we have done the same? Despite the horror and blood and inevitable conclusions, she had to stick by Him.
And she did. She stayed at the foot of the cross until the bitter end. She never left all morning and was there in the afternoon when Jesus took His last breath, was brought down from off the cross, and followed the men who took His body to a grave. She was determined to stay with Him as long as possible, even though the pain of watching Him suffer is just unfathomable to me. Mary loved her Son so much she couldn't bear to leave Him even after He died.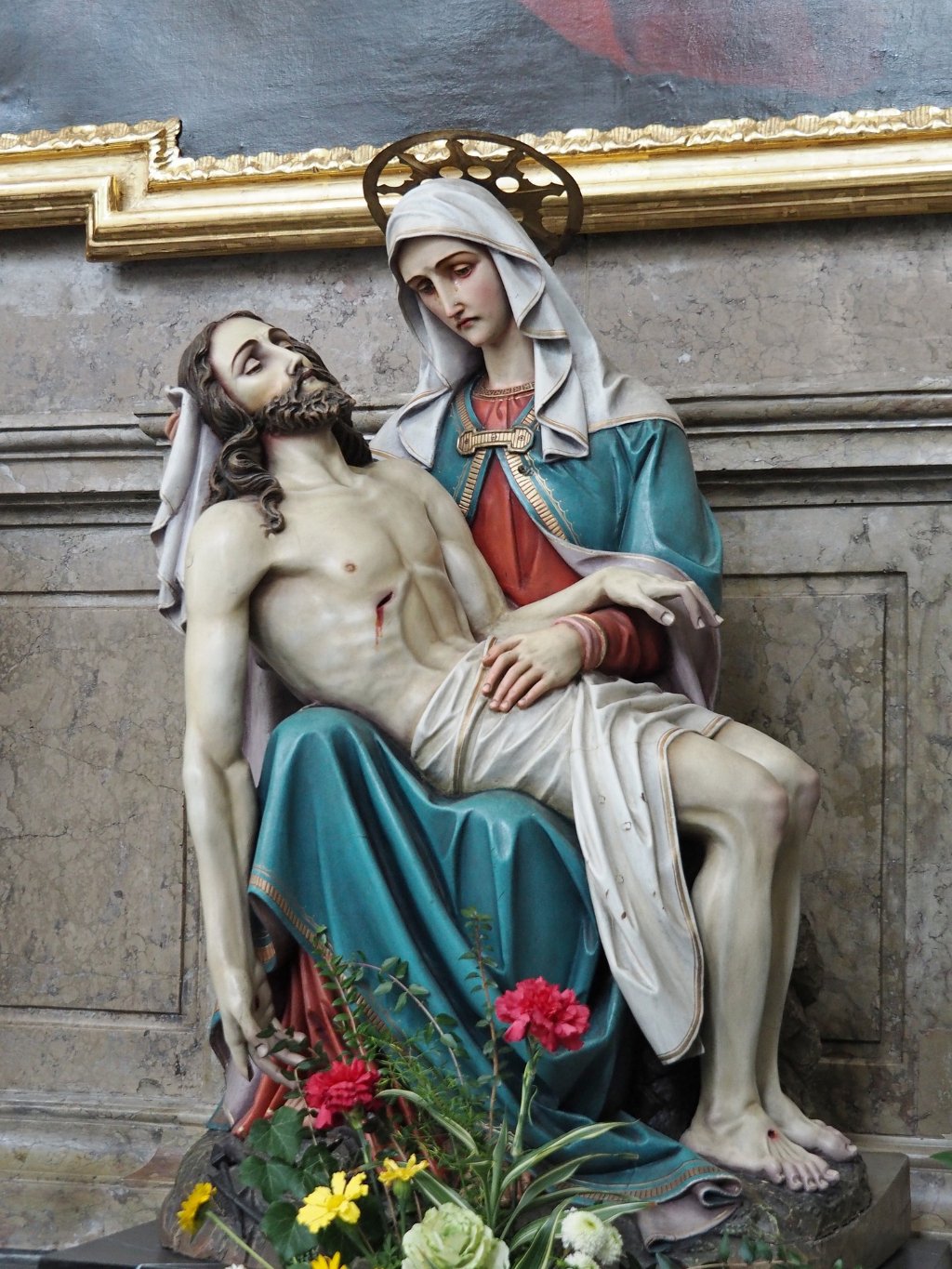 Mary showed incredible love, courage, strength, and steadfastness, the ultimate example of motherhood even in anguishing circumstances. She had the will power to stay right there to let Jesus know her love for Him. Many of us have done the same, staying by the bedside of a dying relative just so you know how they are and when their moment of death comes.
As Christians we know we have to accept that suffering and death is just part of life. It doesn't make it easier when we are living through it, except to look to Mary as an example. If we can copy her strength and bravery for the sake of our family and do whatever we can out of love, it will help us get through those times.
Our faith also helps us remember the other side of death – life everlasting in the arms of our Loving Father. That is, after all, the whole reason Jesus came to earth and had to suffer such an awful death.
Mary showed incredible love, courage, strength, and steadfastness, the ultimate example of motherhood even in anguishing circumstances. #catholicmom
Lent is a time to reflect on the suffering and death of Jesus for our salvation. We are to apply His suffering sacrifice to our own lives, and likewise sacrifice some things that make our lives a little too cushy and easy. Whatever we choose to give up or add to our days, try to be steadfast and strong just as Mary was. Yet don't overdo it just for the sake of suffering. Substitute what you are passing up for something wholesome. Whether it is food, what to do with your time, or giving things away to those more in need.
Turn your sacrifice into good, personal growth by remembering WHY you are doing it, to thank Jesus for His Passion and death for our sakes.
---
Copyright 2021 Colleen Mallette
Image: Pixabay (2017)
About the Author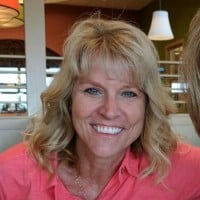 Colleen lives in Ohio and is the proud mother of three young adults. She loves being a full-time stay-at-home mom and a part-time bookkeeper for her husband. She likes to read, write, scrapbook, and volunteer, and is excited to use her talents to share God's love and the hope of His promises through CatholicMom.com. Colleen is co-author of "In God's Hands, Miracles in the Lives of Moms" and blogs at Colleen's Contemplations.