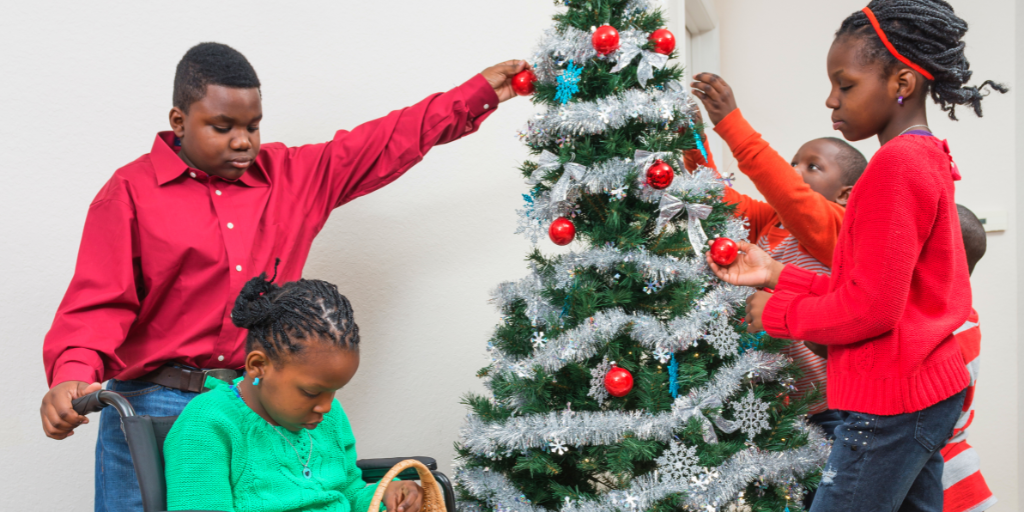 Barb Szyszkiewicz reviews the new companion storybook to the Christmas Tree of Kindness app.
---
The Christmas Tree that Changed the World: A North Pole Tradition is a new companion storybook for the Christmas Tree of Kindness app, designed for families and classrooms to enjoy throughout the season of Advent. In the book, a grumpy snowman tells a puppy and a spruce tree that they can't make an impact, but they resolve to perform kind acts for their friends and add an ornament to Spruce, the tree, for each kindness. Soon the tree is filled with ornaments and the snowman admits he is wrong.
While there is some religious imagery in the book (mention of Christmas, plus angels, bells, and a star on the tree) this story does not focus on the birth of Jesus but simply on the little ways we can help others by performing kind acts. The lesson that no one is too small to help someone else is a good one, at Christmas or anytime.
The Christmas Tree of Kindness app for iOS invites families to track their kind acts by adding an ornament to the tree in the app each time they help others. The app also includes music and a printable craft sheet with templates to make ornaments for your own Christmas tree.
If you don't wish to use the app with your children, this book can still spark the idea of creating a Tree of Kindness in your home. Use a small Christmas tree and keep some miniature (unbreakable) ornaments nearby for children to add after they have helped someone else.
When our children were little, we began this special activity each Christmas Season with a construction paper tree and balls. Every year, someone would encourage us to share this idea with others. After sixteen years, we decided that was the year to move forward, and this app, craft and illustrated storybook are the results. It has truly been a team effort and we all hope this Christmas activity will be shared and enjoyed and that everyone will decorate their own "Christmas Tree that Changed the World." (Beth Dessen Duffy, President of Christmas Tree of Kindness, Inc.)
The Christmas Tree that Changed the World is available from ChristmasTreeOfKindness.com. The app is available for iOS for 99 cents. The book and app can be used independently of each other.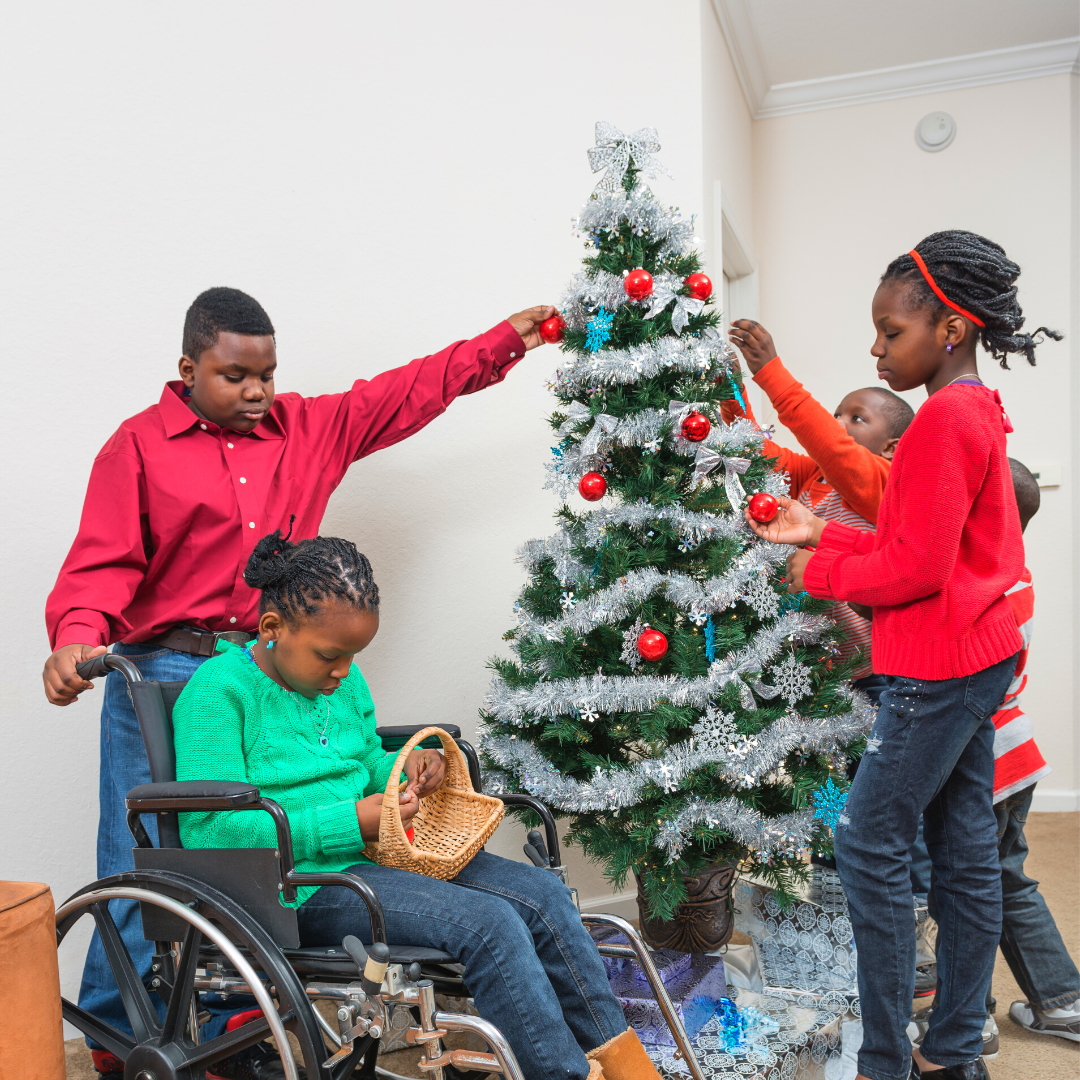 ---
Copyright 2022 Barb Szyszkiewicz
Images: Canva
About the Author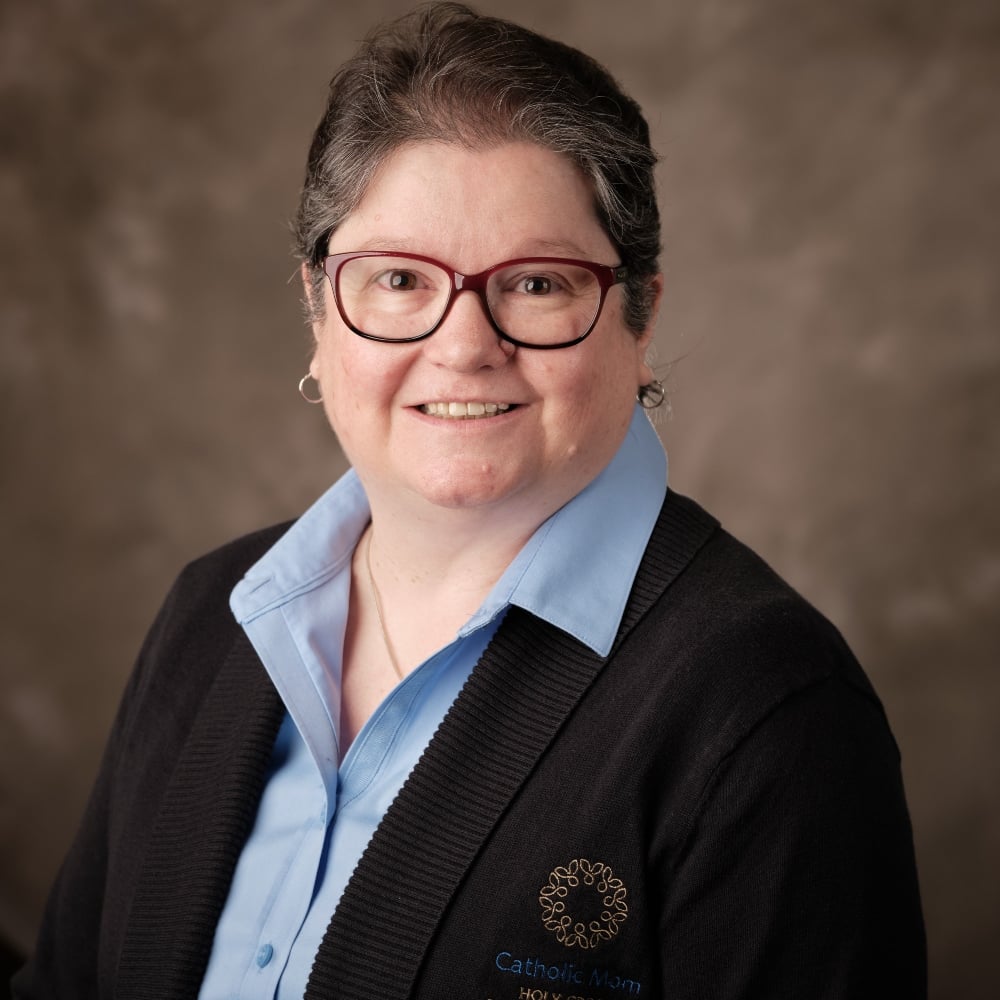 Barb Szyszkiewicz is a wife, mom of 3 young adults, and a Secular Franciscan. She is editor at CatholicMom.com. Barb enjoys writing, cooking, and reading, and is a music minister at her parish and an avid Notre Dame football and basketball fan. Find her blog at FranciscanMom and her family's favorite recipes with nutrition information for diabetics at Cook and Count. Her booklet, The Handy Little Guide to Prayer, is available now from Our Sunday Visitor.