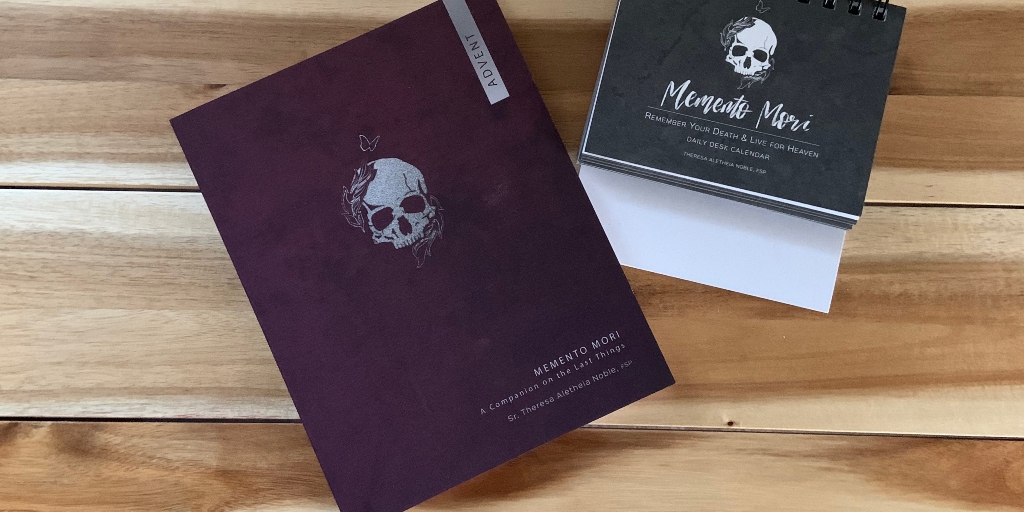 Barb Szyszkiewicz reviews the Memento Mori Advent Companion and Daily Desk Calendar by Sr. Theresa Aletheia Noble, FSP.
If you've ever found it a bit puzzling to listen to Advent readings at Mass and hear so much about the Four Last Things (death, judgment, hell, and heaven), Sr. Theresa Aletheia Noble, FSP's latest devotional is for you. Memento Mori: An Advent Companion on the Last Things is based on the daily Mass readings for Advent (the Gospel is included, and you can find the rest on the USCCB website or look up in your Bible as you go along; references are provided). Each day's entry contains a meditation on the daily readings, inspiration from a saint, and questions for journaling and prayer. Space for journaling is not provided each day, so you'll need a separate journal or notebook for that.
A few years ago, Sr. Theresa Aletheia began a devotional practice that used to be fairly commonplace, but is much less so in the 21st century: she put a skull on her desk. Every day, she tweeted a spiritual observation about the Last Things -- observations that resulted from this practice, using the hashtag #mementomori. This turned out to be so popular on social media that Pauline Books & Media published several devotionals and journals by Sr. Theresa Aletheia. Her author bio reads, in part, "Meditating on her death daily has changed her life and led to greater union with God."
This devotional will help you remember that in Advent, we don't only recall the Incarnation -- Christ coming into the world as a baby -- but we look ahead to the coming of Christ at the end of the ages. And we anticipate in hope our own entrance into new life with Christ.
Advent would mean nothing if Jesus did not come to save us from death, humanity's most intimidating enemy and impossible adversary. (3)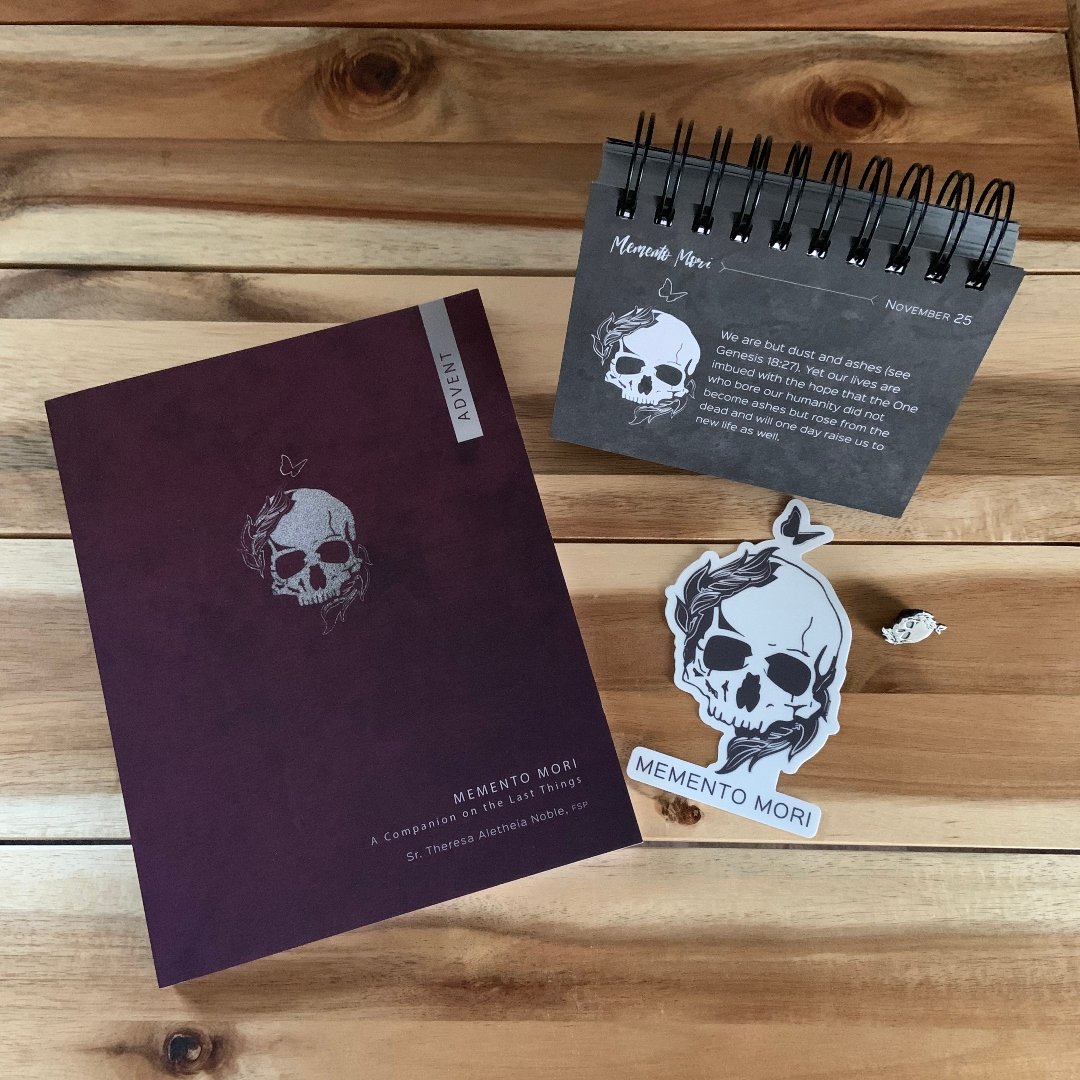 The Advent Companion is divided into four sections to correspond with the four weeks of Advent. Each section focuses on one of the Four Last Things. There is also an entry for Christmas Day and an appendix with a daily Memento Mori examination of conscience.
This Advent devotional can be used in any year, so if you find that you're not able to focus on each day's entry, you can save it and use it for your prayer time next year. Each day's entry includes a beautiful full-color illustration, either by contemporary Catholic artists (who are credited in a banner next to the art with their website or social media information) or sacred art in the public domain. The art, in a variety of styles, will have wide appeal. The book's design was done by Sr. Danielle Victoria Lussier, FSP, who also created the illustration of the skull on the cover.
If you're not keen on the idea of keeping an actual skull on your desk, the Memento Mori: Remember Your Death and Live for Heaven daily desk calendar is the perfect alternative. Its design is simple and beautiful, with the same skull design as the Advent Companion on each day's page. The font for the reflections is easy to read, and the presentation is very eye-catching but not at all garish. Some of the daily reflections are written by Sr. Theresa Aletheia; others come from Scripture and the wisdom of the saints.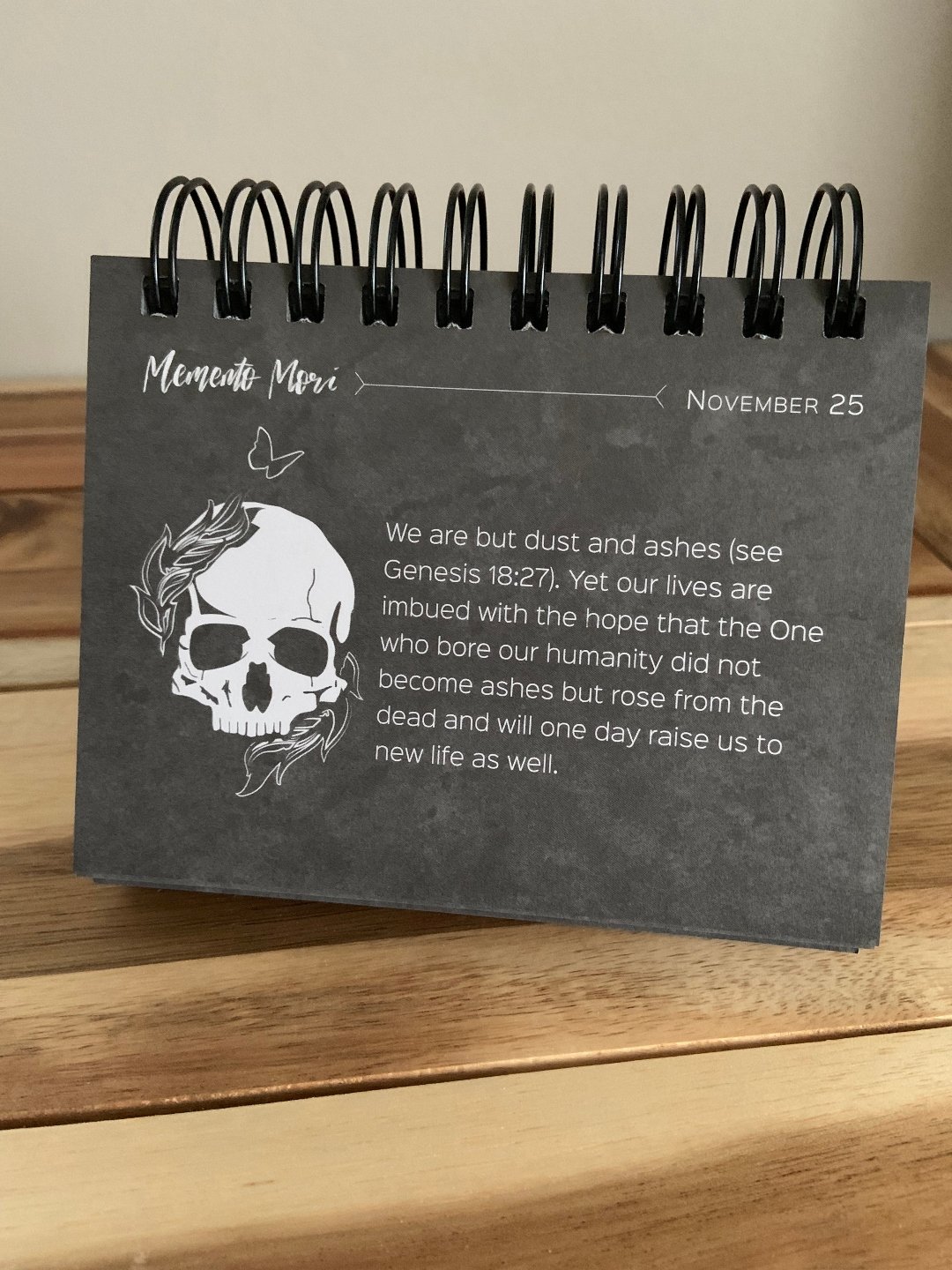 ---
Copyright 2021 Barb Szyszkiewicz
Images copyright 2021 Barb Szyszkiewicz, all rights reserved.
This article contains Amazon affiliate links, which provide a small compensation to the author of this piece when purchases are made through the links, at no cost to you. Thank you for supporting our Catholic Mom writers in this way.
About the Author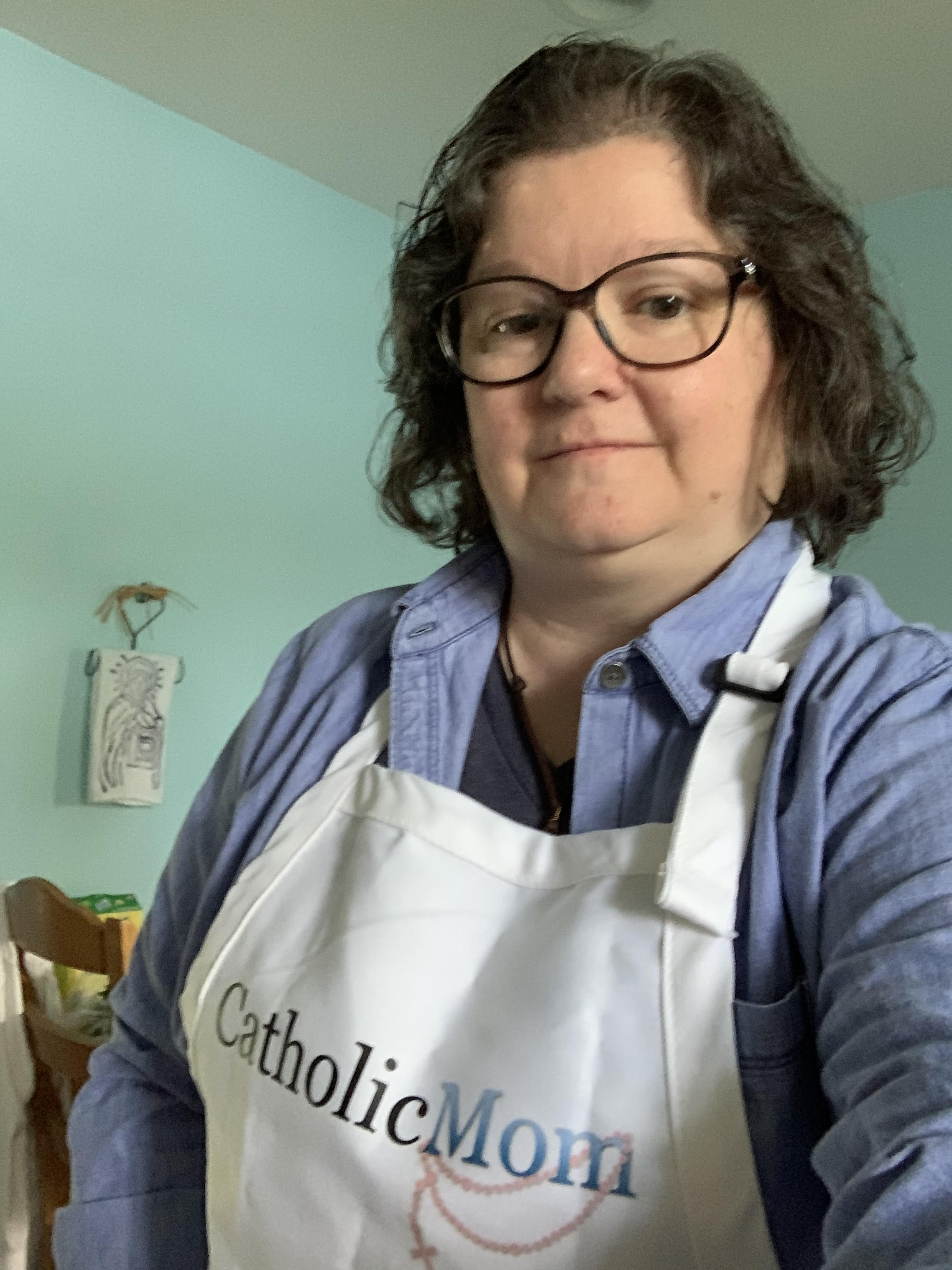 Barb Szyszkiewicz is a wife, mom of 3 young adults, and a Secular Franciscan. She is editor at CatholicMom.com. Barb enjoys writing, cooking, and reading, and is a music minister at her parish and an avid Notre Dame football and basketball fan. Find her blog at FranciscanMom and her family's favorite recipes with nutrition information for diabetics at Cook and Count. Her booklet, The Handy Little Guide to Prayer, is available now from Our Sunday Visitor.