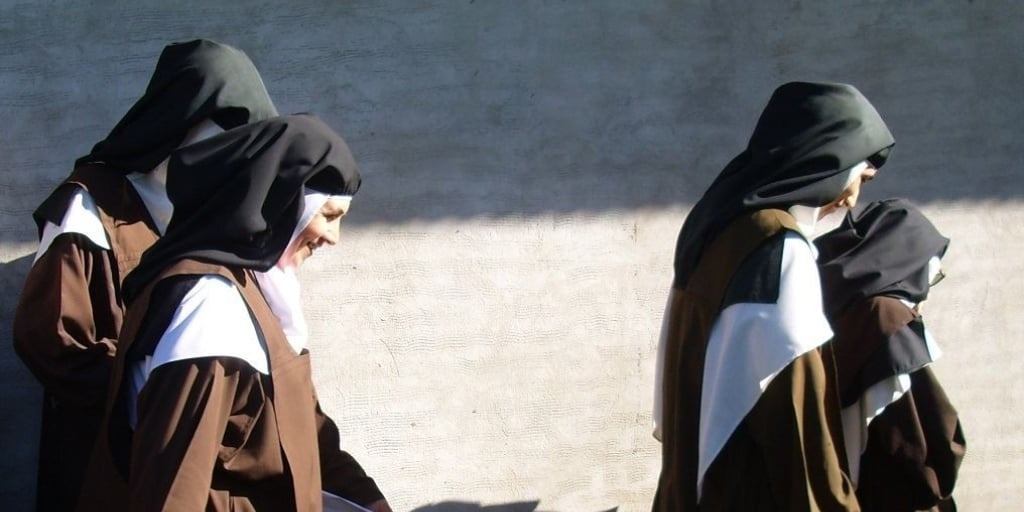 Taryn Oesch DeLong shares lessons for Catholic mothers from two Carmelite saints.
On the surface, cloistered nuns live very different lives than mothers. They live with other women rather than children. They spend their days in contemplation and prayer. They don't run errands. They don't argue with husbands about budgets. So, it can sometimes take us by surprise how much we can learn from our sisters behind the grate.
Two Carmelite saints in particular can offer wisdom for the busy Catholic mom, despite the fact that they both died in their 20s, unknown women living a quiet life in France, wedded to Christ: St. Thérèse of the Child Jesus and and the Holy Face and St. Elizabeth of the Trinity. Almost contemporaries (Thérèse died in 1897, four years before Elizabeth entered Carmel), these two women left behind writings that offer profound insights to everyone, including those of us with the vocation of wife and mother.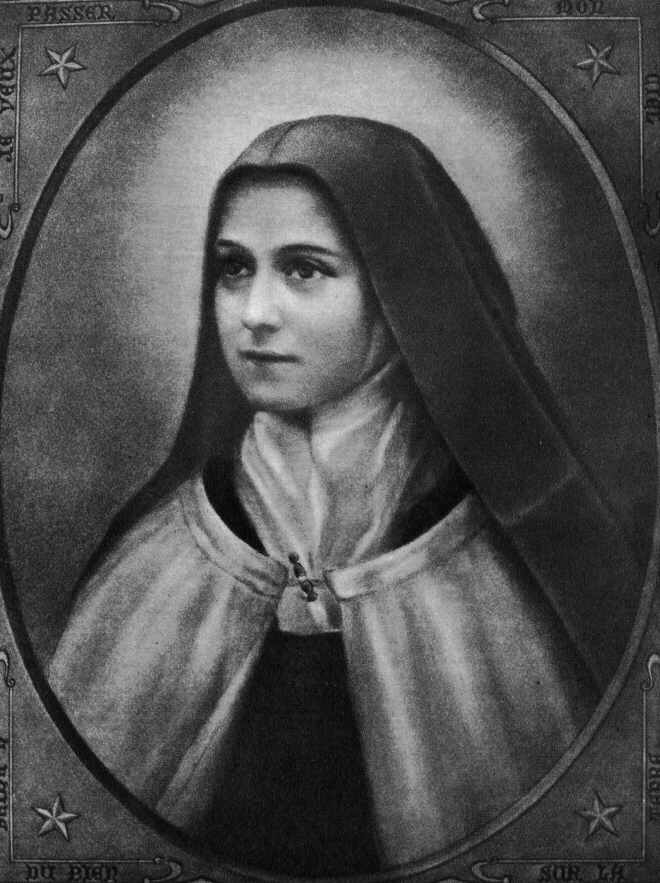 The Little Way
Thérèse is known for her "Little Way," the spiritual practice that made her a Doctor of the Church. She taught that it is not only through grand gestures that people can become saints but also through small acts of love that become a way of life. Since most of us will never lead armies into battle like St. Joan of Arc or correspond with popes like St. Catherine of Siena, the Little Way is an accessible path to holiness for moms.
In her memoir, Story of a Soul, Thérèse writes about one of the other nuns in her convent who had "the faculty of displeasing me in everything, in her ways, her words, her character, everything seems very disagreeable to me." Rather than complaining about her, letting out exasperated sighs around her, or confronting her, Thérèse says,
I set myself to doing for this Sister what I would do for the person I loved the most. Each time I met her I prayed to God for her, offering Him all her virtues and merits.
She also looked for opportunities to go out of her way to serve this sister and smiled at her every time she found her annoying.
These small sacrifices, done with love, were Thérèse's path to holiness. "I am a very little soul," she wrote, and "I can offer God only very little things."
What an opportunity for mothers! How often are we annoyed throughout our day? When our baby wakes up early from her nap when we are trying to finish some task we can't do when she's awake, when our husband has to work late and we're left to make dinner on our own, when we need to leave a project unfinished because our family needs us … these annoyances are sanctifying.
Of course, it's harder than it sounds. One small step I've taken recently is to stop sighing when I am feeling impatient and annoyed. Instead, I set an hourly reminder on my phone to take a deep breath, say a prayer, and smile. I thought most of these hourly prayers would be cries for help, but I've actually found that my attitude is starting to shift, and many of them are prayers of gratitude for my husband and daughter.
Click to tweet:
We can never hope to be good wives, mothers, and Christians on our own—but with Christ, our daily tasks are sanctified, and our love for our family is magnified. #catholicmom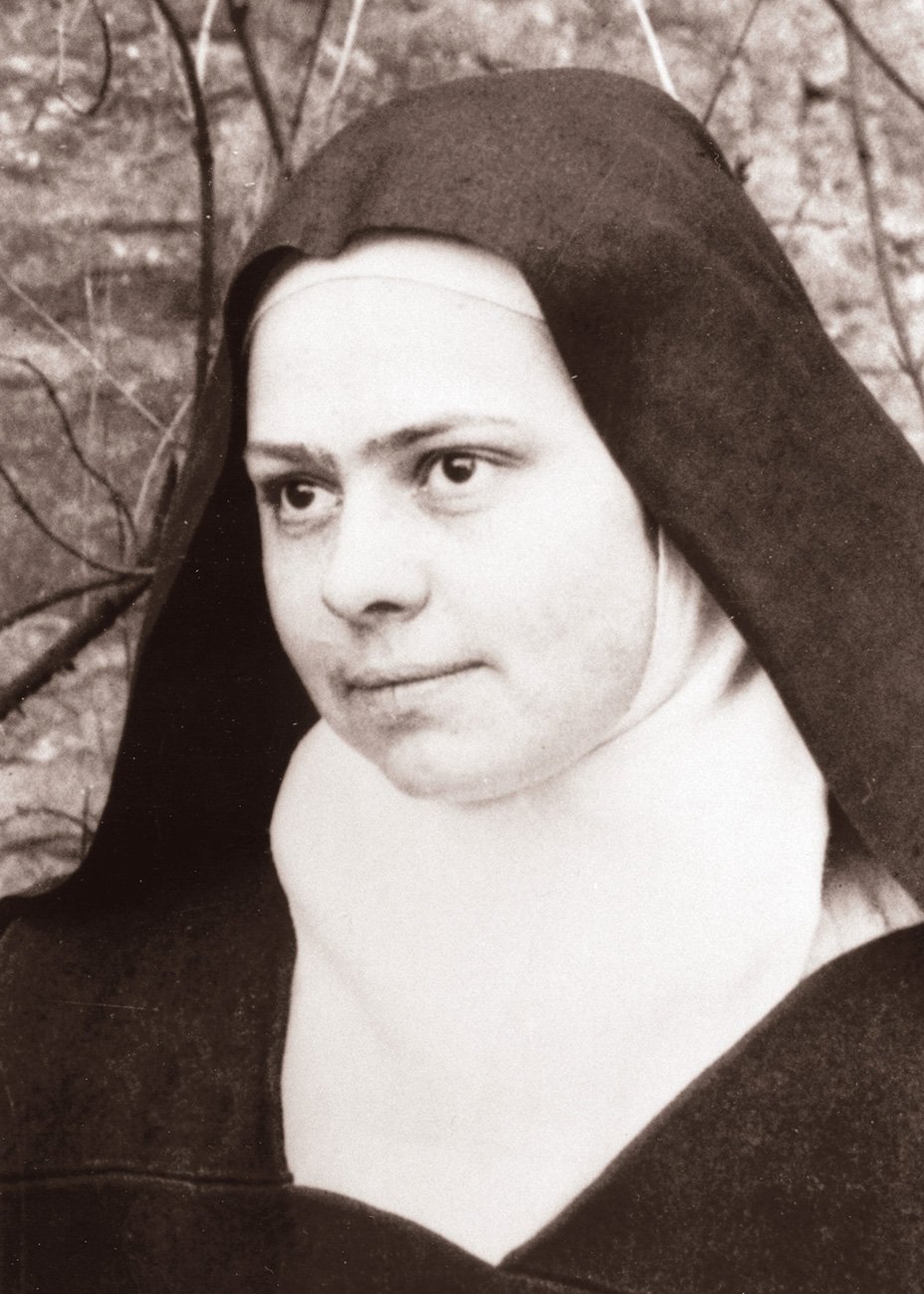 God in Our Center
I recently read Claire Dwyer's 2021 book "This Present Paradise: A Spiritual Journey With St. Elizabeth of the Trinity." Toward the end of the book, she describes the retreat St. Elizabeth wrote for her sister, who was a wife and mother:
Elizabeth wants us, from the very beginning of the retreat, to know that our home is in God—and not just in some distant future or far-off place or only for a few stolen and fleeting moments but habitually, permanently, and deep in our own hearts … The rediscovery of God in our 'center' is an ever-deepening encounter of our 'abyss' (Elizabeth loved that word and used it often) of emptiness and longing and the expanse of God's merciful love: where a 'divine impact' takes place. To facilitate that encounter, God has designed everything in life to give Himself to us.
In other words, everything in our vocation as wife and mother can bring us closer to God—and, what's more, God is already living in our hearts. What struck me most when reminded of this truth was a huge consolation as a still-new mom, and I wrote it in the margins of the book: If God is in me, maybe I can love my daughter like He does!
Over and over since I saw that second line on my pregnancy test, I have felt inadequate. I can never love my daughter enough, I can never be a good enough mother … but the truth is, I don't have to be, and I shouldn't try to be. God has repeatedly told me, "You don't have to be enough on your own, because I am with you. Rely on me. With me, you are enough." My mantra has become, "I am a good mother, because I can do all things through Christ who strengthens me."
As Cardinal Anders Arborelius, O.C.D., writes in Carmelite Spirituality: The Way of Carmelite Prayer and Contemplation, "If we strive for perfection and simultaneously realize that we can never achieve it on our own, then we can continue our pilgrimage in hope and confidence." This is what Thérèse and Elizabeth can teach Catholic moms: that we can achieve holiness through small acts of love, because God takes those small acts and amplifies them. We can never hope to be good wives, mothers, and Christians on our own—but with Christ, our daily tasks are sanctified, and our love for our family is magnified. And, as Dwyer writes, "Just when we think we have nothing left to love with … we will find a swift surge from within that is more than us—that is God."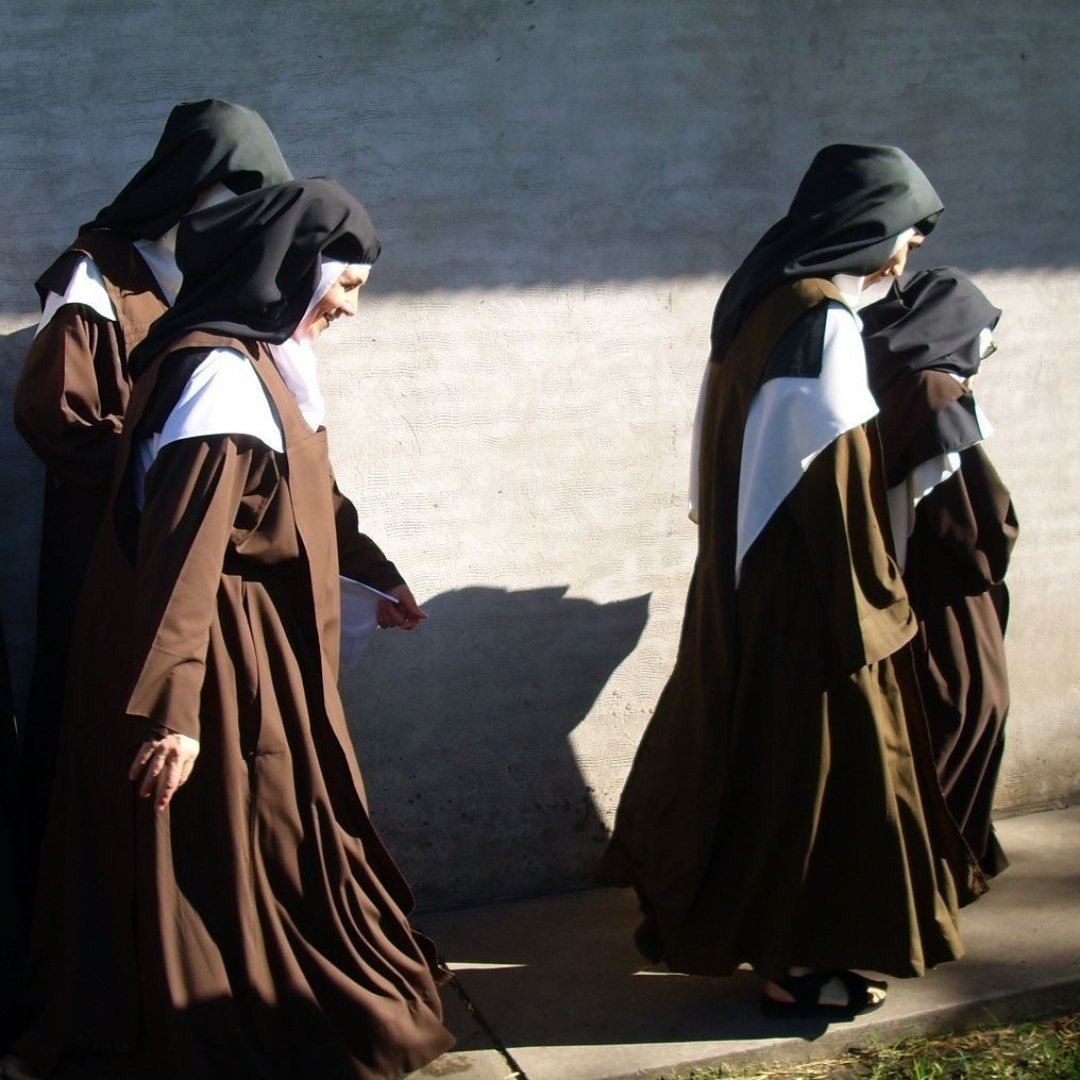 ---
Copyright 2022 Taryn Oesch DeLong
Images: Marqués de la Force, CC BY-SA 3.0, via Wikimedia Commons; St. Thérèse of Lisieux drawing, Wikimedia Commons; Willuconquer, CC BY-SA 3.0, via Wikimedia Commons
About the Author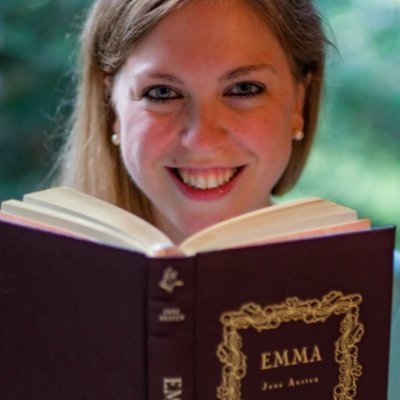 Taryn Oesch DeLong is a Catholic wife and mother who encourages women to live out their feminine genius as co-president of Catholic Women in Business, a FEMM fertility awareness instructor, and a contributor to publications for Catholic women. Connect with her on Instagram or her website, Everyday Roses.