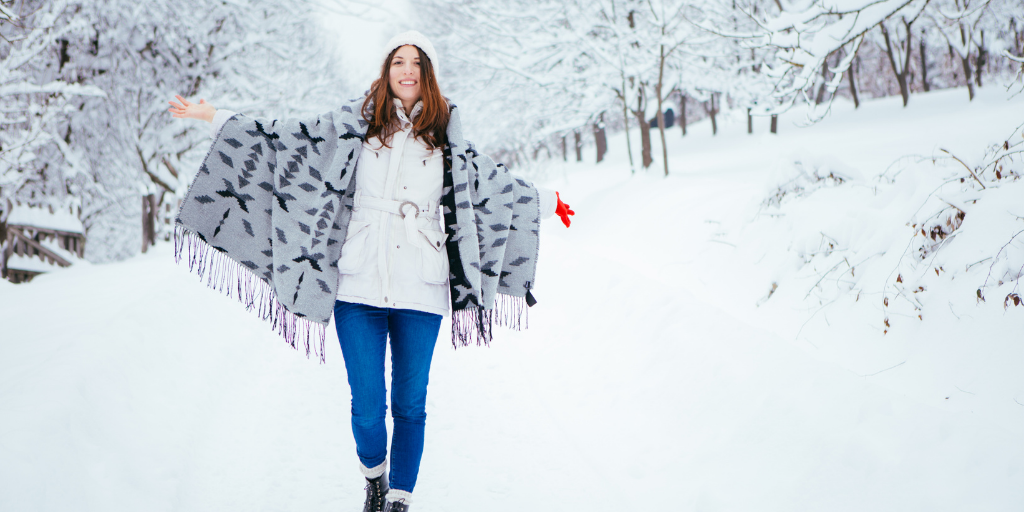 Tiffany Walsh describes how outdoor walks in winter provide ideal opportunities for prayer.
One of the first things that I notice about winter, when it finally arrives, is the silence. Granted, not everyone lives in a very snowy winter climate like I do, where, aside from short spurts necessary to get to and from necessary places, the cold scoots everyone indoors for months at a time. It seems to me though, that people are generally outside less during the winter. Time spent reveling in the outdoors usually involves sun and activities that are popular in the summertime. The winter is for rest.
Thus, I find walking in the winter to be the absolute most sublime time to turn my attention to a heart-to-heart with our Creator. When there are few, if any, other people out and about with me, the quiet soothes my often busy and anxious mind. Being outside in nature paves the way to think of the One who made the world and all of us in it. Since it is intuitive in those moments to think of God and His creation, it seems the perfect opportunity to have a chat with Him.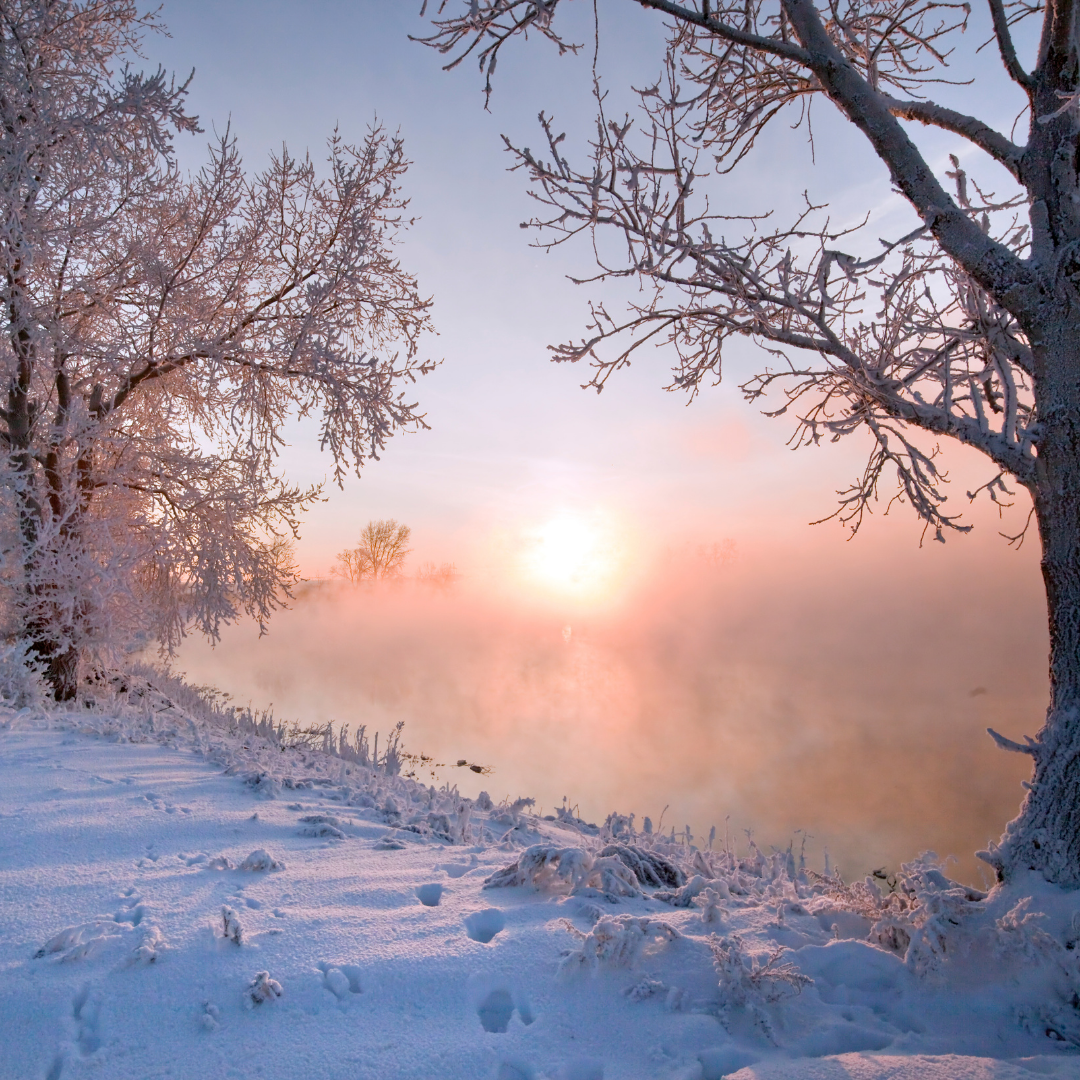 Going on a walk, knowing that you will be home within a set amount of time, but with an opportunity for quiet contemplation therein, is rife with prayer possibilities. I have noticed that when I walk my new dog, I have a few routes that I now favor, depending on how long I want to be outside. There are a few shorter options we have developed, and several longer ones. Wireless earbuds are the perfect walking companion for 15- to 20-minute routes if you would like to get a bit of Scripture in via the The Bible in a Year podcast with Fr. Mike Schmitz, or pray a Rosary along with a recording (no need to also juggle rosary beads if you're also holding onto a dog leash!). On longer walks, I'll often just let a conversation with God flow, calling to mind all of the things that are heavy on my heart, and asking Him for help with them.
I am currently praying the Surrender Novena, and so the really intense worries (hello newly 16-year-old son with a fresh learner's permit, eeks!) are at the forefront of my mind right now. I will let God know that these are the things that are really troubling my spirit, and then ask for His help harnessing peace as well as discerning how to best approach them. The quiet walking time helps with all of the thoughts that are swirling about my mind, allowing them to settle and seep in a bit, helping me to feel calmer and refreshed when I arrive back home.
I find walking in the winter to be the absolute most sublime time to turn my attention to a heart-to-heart with our Creator. #catholicmom
I admit that the crunch of snow under my feet is a nostalgic sound that brings thoughts of wintertime prayer to mind for me, given that I have always lived in this part of the world. But of course, the winter walking experience will vary for all, depending on so many different factors!
Do you find winter walks conducive to prayer?
What things, either relating to walking or to your experience of winter, call prayer to mind at these times? I would love to hear about it in the comments!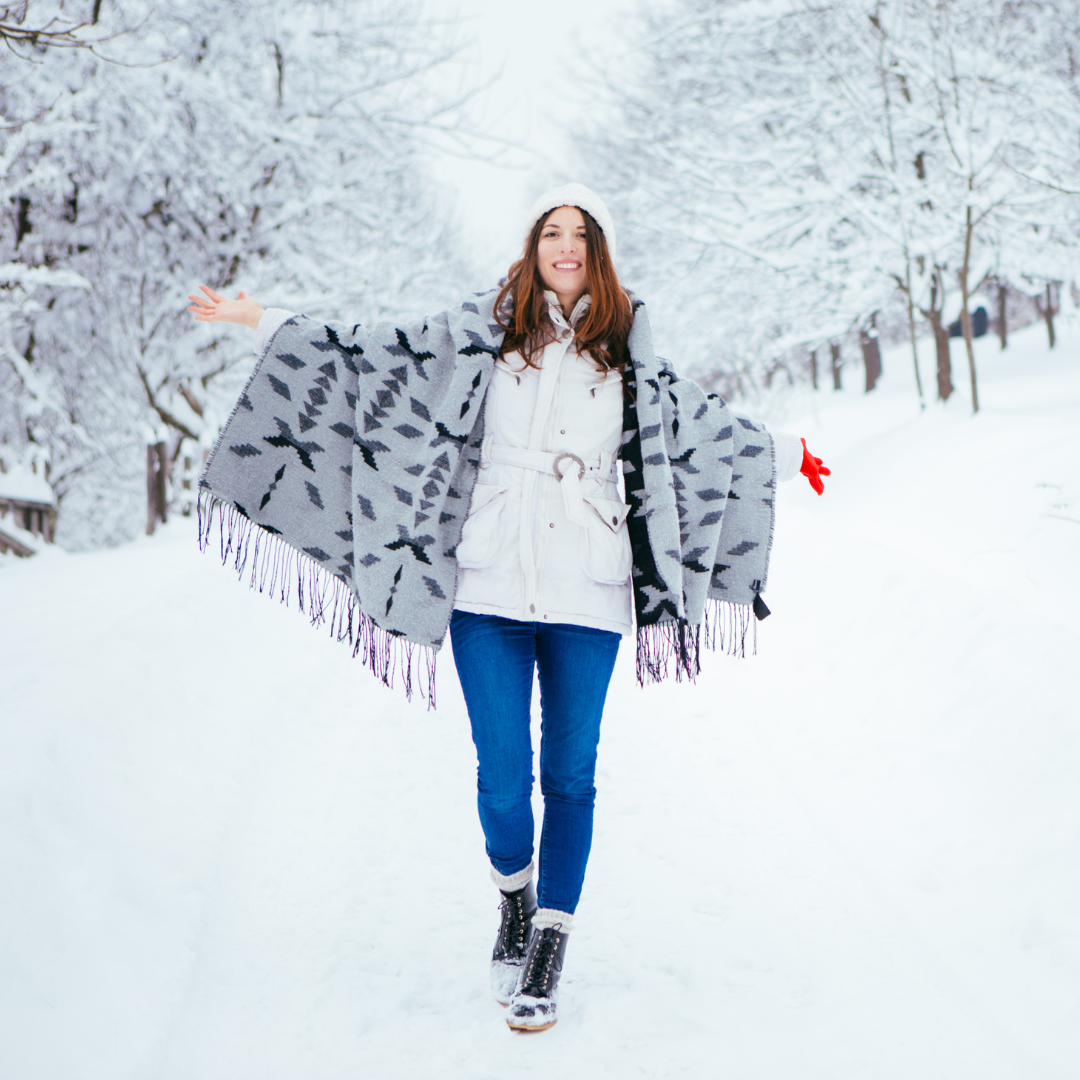 ---
Copyright 2022 Tiffany Walsh
Images: Canva Pro
About the Author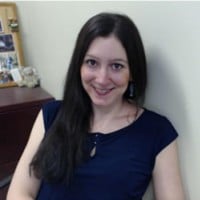 Tiffany Walsh is a wife and mother, a native western New Yorker, and a college librarian. She is a cradle Catholic who rekindled her childhood faith as a graduate student via her love of books, and is the author of Exploring the Catholic Classics, part of the Stay Connected Journals for Catholic Women series. She enjoys writing about faith, crafting, dance, fitness and wellness. Visit her blog at Life of a Catholic Librarian.