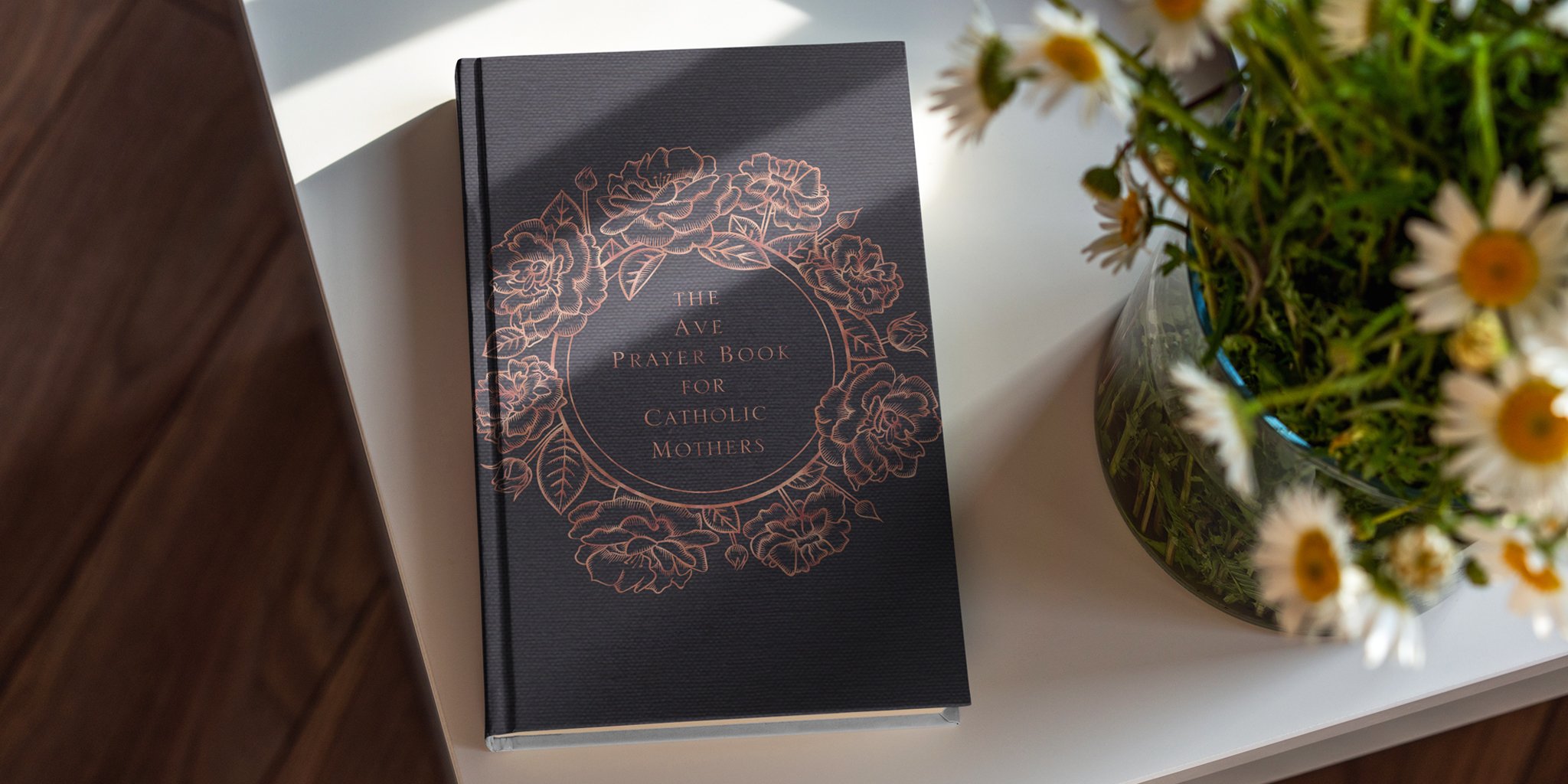 In this selection from The Ave Prayer Book for Catholic Mothers, Ericka Campbell shares a prayer for our darkest, loneliest days.
There was a time in my life when alcohol was my go-to coping mechanism to deal with the darkness I was experiencing. Getting sober was what I describe as a pure moment of grace. It was light illuminating the dark recesses of my soul that had been covered in shame and guilt. As I quit drinking, I quickly learned that the only cure for alcoholism was turning my will and my life over to God. It required and continues to require God's grace and taking things one day at a time.
When the darkness returns, when it all feels too much, when depression sets in, it is that same grace that I need to wash over me. When all seems lost or when I crumble from the exhaustion of motherhood and running a business, when the events of the world around me feel like too much to bear, I beg for the light of Christ to return.
This is my prayer for when I need to remember that God's love is my heart's delight, the one thing that sustains and heals. May this prayer be of help to you, too.
O Lord, My Sweetness and My Light

Lord, everything feels so dark and lonely.
I can't seem to find you through the fog that has covered my life.
I know that you are all-loving and all-powerful.
Send your Holy Spirit to cover me in your grace. It is the only hope for me.
I cannot do this on my own and desperately need your goodness.
Shed your light into the darkest corners of my soul
so that I may be light for others.
You are mine, and I am yours.
Amen.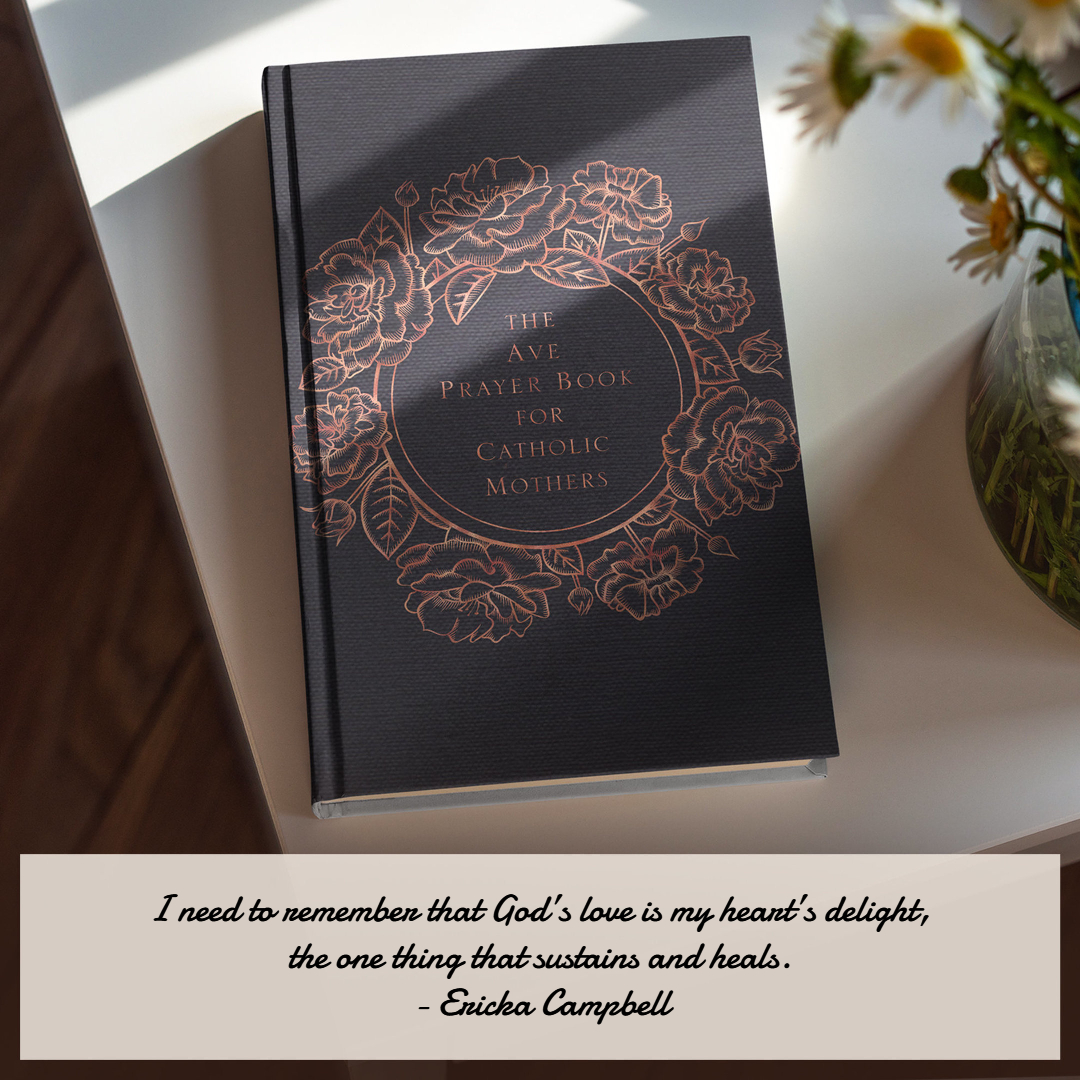 Click to tweet:
I need to remember that God's love is my heart's delight, the one thing that sustains and heals. #catholicmom
This is an excerpt from The Ave Prayer Book for Catholic Mothers, which will be published November 5. 2021.
The Ave Prayer Book for Catholic Mothers is your go-to resource to find the perfect words to lift up in prayer for almost any occasion or need. This beautiful, full-color, hardcover book includes a collection of original and traditional prayers and reflections from dozens of moms just like you. You might need "A Kitchen Sink Offering," "The Nine Annoying Things Novena," "The Rosary for Warriors," or "A Birthday Prayer." Or you might want to read about more traditional prayers such as the Angelus, the Jesus Prayer, or the Memorare.
Join familiar moms including Jackie Francois Angel, Karianna Frey, Rachel Bulman, Sarah Christmyer, Jenna Guizar, Lisa M. Hendey, Haley S. Stewart, Kathryn Whitaker, Kendra Tierney, Michele Faehnle, Emily Jaminet, and Kelly M. Wahlquist as they share their favorite prayers and stories as a way to help you refresh your prayer life, leading you into God's presence.
Preorder a copy of The Ave Prayer Book for Catholic Mothers at a special price of $18 with free shipping with coupon code: CROWN. Good through October 15, 2021.
Each Friday through October 15, we'll highlight one chapter from this book. Would you like to receive email notifications of our Book Club articles? Sign up below!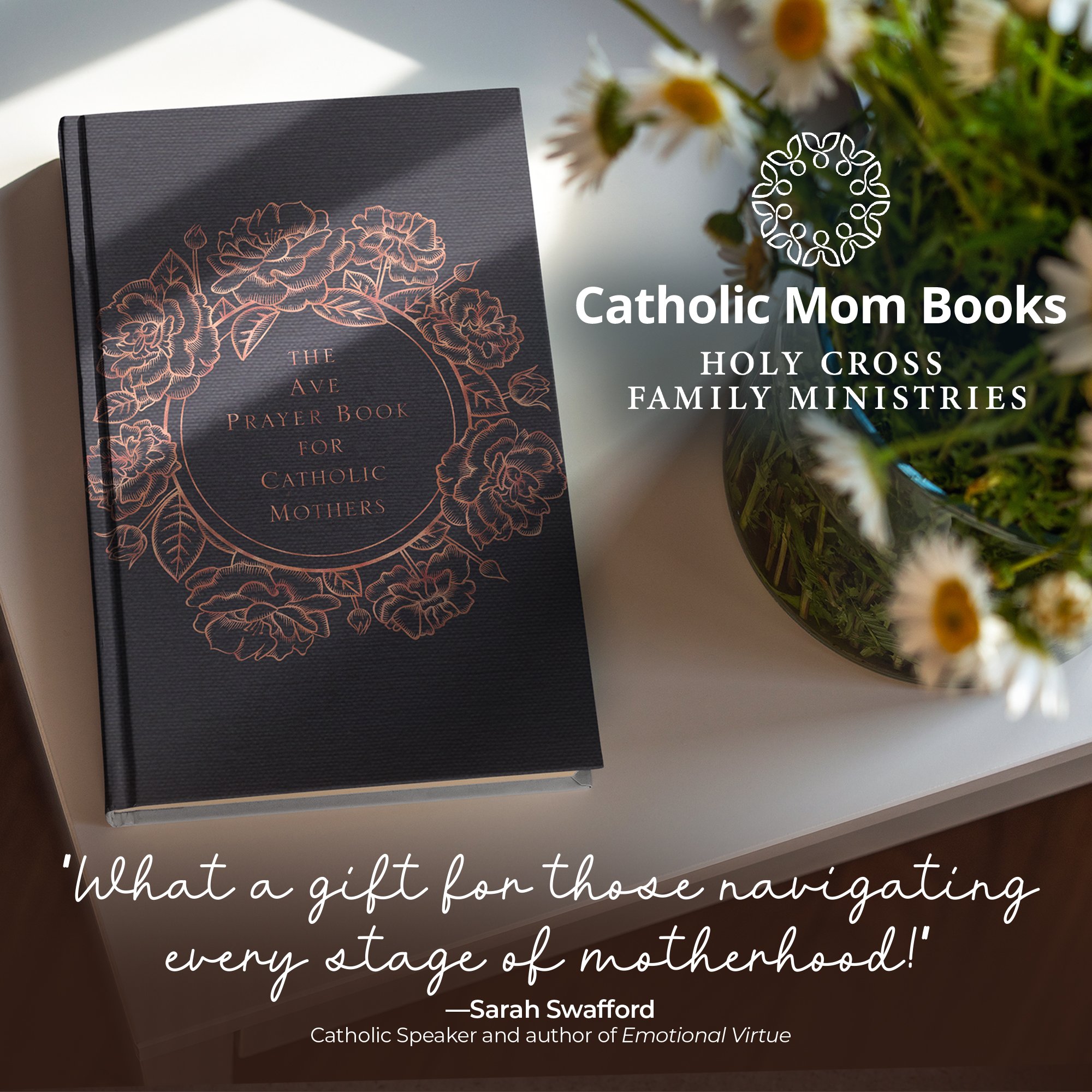 ---
Copyright 2021 Ericka Campbell
Images courtesy of Ave Maria Press. All rights reserved.
This excerpt from The Ave Prayer Book for Catholic Mothers is printed here with the kind permission of Ave Maria Press.
About the author: Erica Campbell is the owner and designer of Be A Heart, a Catholic lifestyle brand. She and her husband, Paul, have one child.
About the Author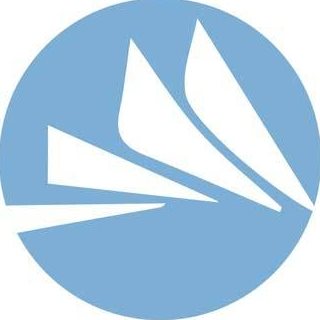 Ave Maria Press was founded by Fr. Edward Sorin, C.S.C., in 1865 and is recognized as a leader in publishing Catholic high school religion textbooks, parish resources, and books on prayer and spirituality. Ave Maria Press is a ministry of the Congregation of Holy Cross, United States Province of Priests and Brothers.