Receive Daily Gospel Reflections in your inbox
Today's Gospel: Mark 3:31-35 It's easy to spin today's Gospel as evidence of unwarranted disrespect of Jesus' own family. But Jesus does not ignore His own. Instead, He welcomes many others into the fold of the family of God: "Who are my mother and my brothers? ... Whoever does the will of God..." Jesus' own mother, of course, is the ultimate example of one who did the will of God. "I am the handmaid of the Lord. Let it be done to me according to your word," Mary said at the Annunciation. "Do whatever he tells you," she advised the waiters at the wedding at Cana. Mary's entire life was centered upon doing the will of God. Jesus was not -- at all -- dissing Mary. He was paying her an enormous compliment.
Ponder:
Would Jesus be able to pay us the same compliment He paid His mother? Are we to be counted among those who do God's will -- those He calls brother and sisters?
Pray:
Lord, help me today to seek to know Your will for my life, and to cooperate with Your plan. Help me to be worthy of being called Your sister or brother.
---
Copyright 2018 Barb Szyszkiewicz, OFS Receive CatholicMom.com newsletters in your inbox, including the Daily Gospel Reflection each morning!

*

indicates required
About the Author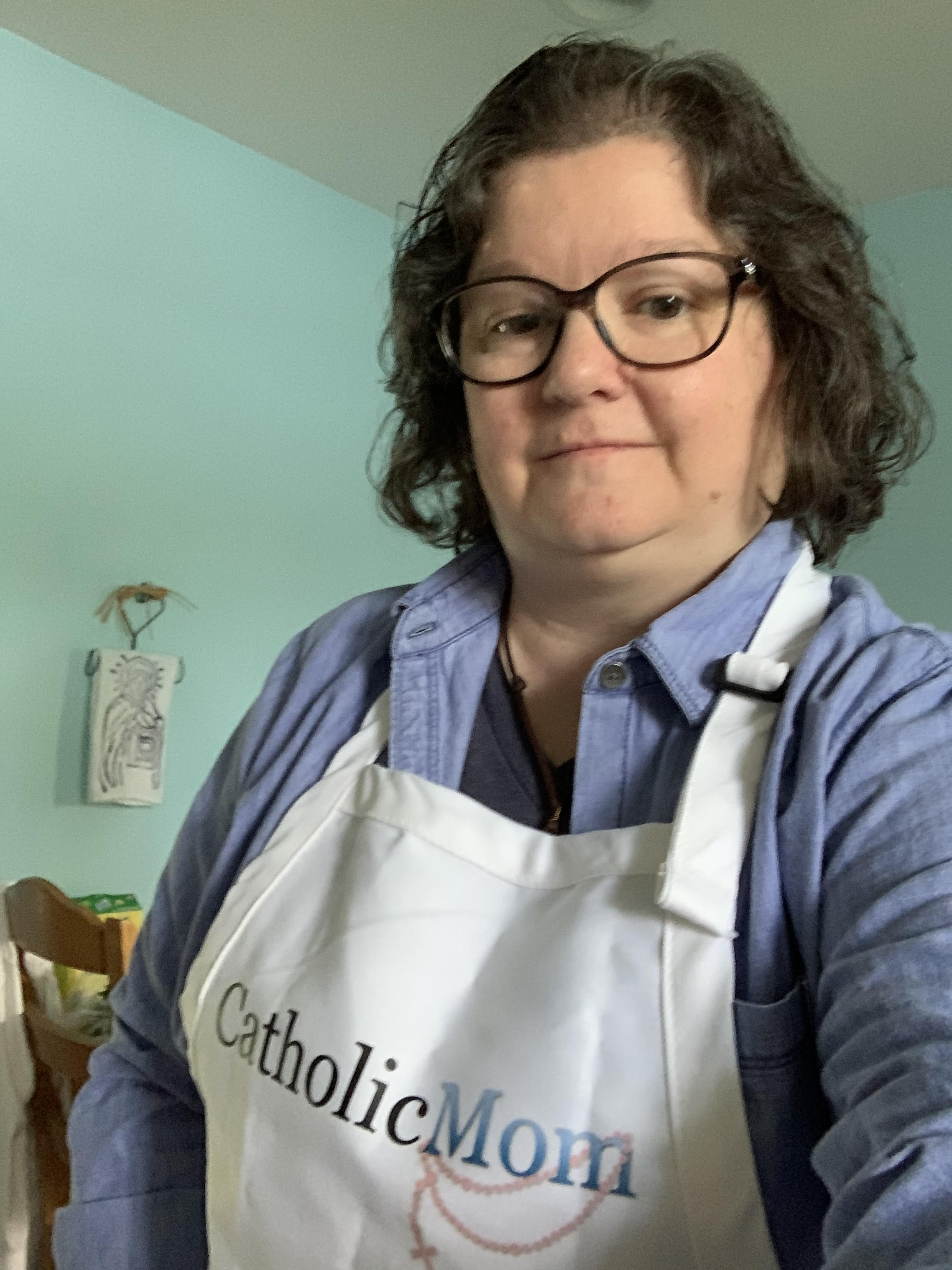 Barb Szyszkiewicz is a wife, mom of 3 young adults, and a Secular Franciscan. She is editor at CatholicMom.com. Barb enjoys writing, cooking, and reading, and is a music minister at her parish and an avid Notre Dame football and basketball fan. Find her blog at FranciscanMom and her family's favorite recipes with nutrition information for diabetics at Cook and Count. Her booklet, The Handy Little Guide to Prayer, is available now from Our Sunday Visitor.