Receive Daily Gospel Reflections in your inbox
Today's Gospel: Luke 24:35-48 "Why are you troubled? And why do questions arise in your hearts?" Gee, I dunno, Lord - maybe because You DIED?! You'd think that if anyone had the right to be stressed, it would be the apostles. Three years of a major career change, scattered by the violent death of their leader, under attack from the same enemies, a couple of their friends show up with a wild ghost story, and all of a sudden the dead guy is just...standing there. Really, Lord? You couldn't knock on the door, no. Just pop up in the middle of the guys, just so You can see their reactions. (I have a sneaking suspicion that somebody - and Peter would never admit to it - screamed, just a little.) I'm convinced there was a smile on Jesus' face. Honestly, it's fun surprising people, especially when you know they're going to be super excited once the shock wears off. And Jesus was, after all, fully human as well as fully God. But that question keeps nagging me. "Why are you troubled?" I can come up with all the glib answers. The chores to be done, the friends who are struggling, parish issues, family needs...there's always something to be troubled about. But Jesus isn't asking about that. Why are the apostles not instantly joyful upon realizing the confirmation of their hopes and desires? Why are we not joyful at the intimate knowledge we've been given of our amazing, awesome God (who I'm pretty sure has a great sense of humor?) Every day, we see His work in our lives, in the beauty of creation, in the truth of our Church. And yet, we are troubled, day in and day out, by all the worries and cares and concerns of every day life. We're not called to stress. We're called to joy - to embrace the deep and abiding peace which our Risen Lord offers to us in that simple blessing: "Peace be with you."
Ponder:
What are you troubled about today? What questions do you have for the Lord? Lay it all at His feet.
Pray:
My dear Lord, sometimes it is so hard to embrace Your peace. Today, right now, I give You all that I am and all that I have. Calm my worries and fill my heart with Your peace.
---
Copyright 2019 Rebecca Willen Receive CatholicMom.com newsletters in your inbox, including the Daily Gospel Reflection each morning!

*

indicates required
About the Author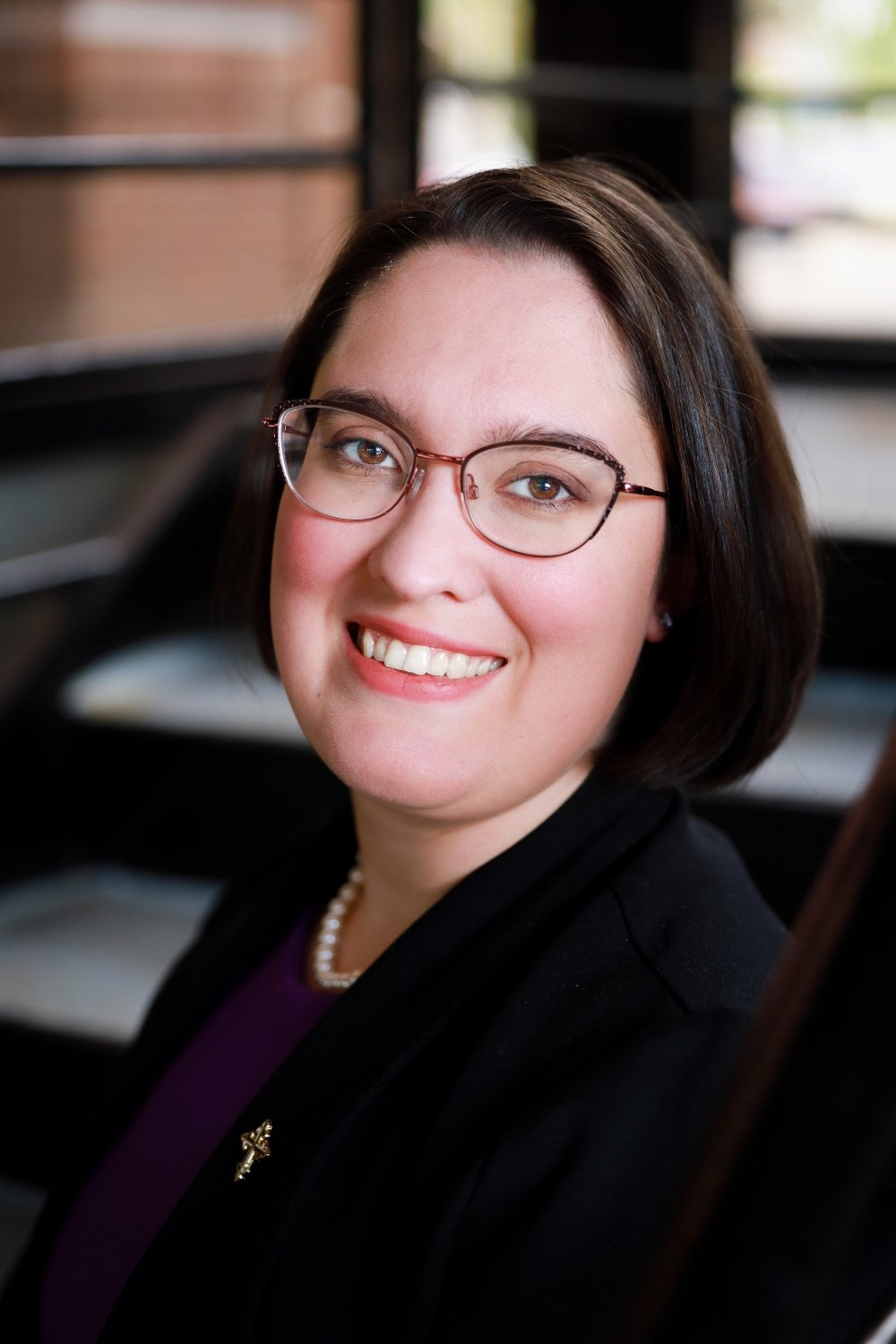 Rebecca W. Martin, a trade book Acquisitions Editor for Our Sunday Visitor and Assistant Editor at Chrism Press, lives in Michigan with her husband and too many cats. A perpetually professed Lay Dominican, Rebecca serves as editor for Veritas, a quarterly Lay Dominican publication. Her children's book Meet Sister Mary Margaret will release in fall 2023 from OSV Kids.