Receive Daily Gospel Reflections in your inbox
Today's Gospel: John 15:9-11 We've all been there, curled up in a ball on the couch and feeling sorry for ourselves as four-day unwashed hair sticks pointedly to the side of our face. Feelings of helplessness flood the mind as the living room floor is lost in a sea of clothes and the list of "to-do's" grows. It can get pretty ugly; we cave deeply into desolation, succumb to a misplaced motivation in binge-watching crappy television or secretly feeding our guilty pleasures. Darkness wins, convincing us to retreat from Who will heal our wounds. Still in this mess, His love remains. Amid the fiery flames of pain, overwhelm, doubt, hurt, confusion, stands Jesus. Wiping our tears and with hands outstretched, Jesus is eager to lead us to joy. We just have to open our hearts and accept His love.
Ponder:
When have you recently seen Jesus leading you to joy?
Pray:
Lord, open my heart. Even through harrowing times, help me to remain in Your love and find joy. Amen.
---
Copyright 2019 Melissa Fitzpatrick Receive CatholicMom.com newsletters in your inbox, including the Daily Gospel Reflection each morning!

*

indicates required
About the Author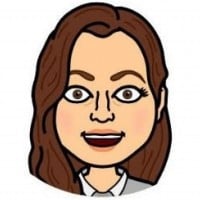 Melissa Fitzgerald joined the Family Rosary team as Marketing Coordinator in 2016 after graduating from Saint Mary's College, Notre Dame, Indiana. Originally from a Midwestern, corn-growing town, she's currently serving as a missionary with Farm of the Child in Honduras. Donate online to support Melissa's efforts by visiting Farm of the Child, scrolling over "Our Missionaries" and selecting her name.