Receive Daily Gospel Reflections in your inbox
Today's Gospel: Matthew 5:27-32 While today's Gospel talks about commitment to another person, this virtue can apply to other parts of our lives. Commitment. It's what gets us through long workouts and harrowing workdays. It means devoting yourself to your vocation even when things get tough. It's listening to others (and I mean really listening), doing all you can to empathize with those hurting, and taking a deep breath when you're about to lose your cool. It's not meant to be easy, and often as humans we fail. We're about halfway through the calendar year. Let's look back at the resolutions or promises we made way back when the clock struck a new year. Re-evaluate, check in, and re-commit.
Ponder:
Halfway through the year, what do you want to recommit to?
Pray:
Lord, I trust You. Lead me to the promises, big and small, You want me to be committed to. With You I know all things are possible. Amen.
---
Copyright 2019 Melissa Fitzpatrick Receive CatholicMom.com newsletters in your inbox, including the Daily Gospel Reflection each morning!

*

indicates required
About the Author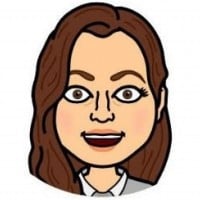 Melissa Fitzgerald joined the Family Rosary team as Marketing Coordinator in 2016 after graduating from Saint Mary's College, Notre Dame, Indiana. Originally from a Midwestern, corn-growing town, she's currently serving as a missionary with Farm of the Child in Honduras. Donate online to support Melissa's efforts by visiting Farm of the Child, scrolling over "Our Missionaries" and selecting her name.