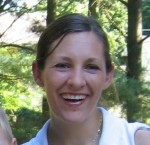 I finally made a birthday cake with part whole wheat flour that wasn't more dry or tasteless than a boxed mix! This coconut cake is amazing, and your guests will never know there's more whole grain flour than white stuff.
When I evaluate a baking recipe for overall healthy rating, I like to see what kind of ratio the flour vs. sugar is. Many quick bread recipes, for example, will have 2 cups flour and 1 cup sugar, a 2:1 ratio. Thatís not great, but much better than many cakes, which get closer to 1:1! These cakes are 3:1 and 1.5:1, which really arenít bad. They also have 2-3 times as much whole grain flour as white, with only 1 cup white flour each.
I realize white flour and white sugar arenít good for you - but I wasn't shooting for dense sourdough whole wheat bread here. That's the "balance" is in my tagline. These are birthday cakes, and theyíre exponentially better than a boxed mix!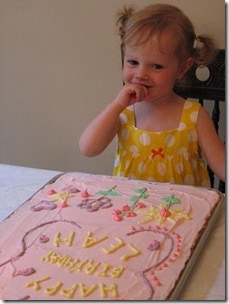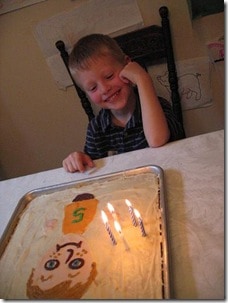 Recipe: Coconut Cake
Everyone gave good reviews to this unique cake, which adds a cup of shredded coconut that I count against the white flour in the 3:1 ratio of whole grain to white. Iím thinking of using coconut flour next time to avoid the mouthfeel of the little pieces of coconut in the cake, in which the coconut flavor is evident but not overwhelming. It is just as moist as a boxed mix cake (yesssssss!) and truly delicious, not just ìthis is good for a whole grain cake.î If I had been home for my birthday, I would have made one for myself!
from King Arthur Flour's Whole Grain Baking Cookbook
Ingredients:
King Arthur provides all measurements by weight as well, for those of you amazing bakers who use a scale. Iíll just share the volume measurements, as Iím not so fancy as that.

1 cup shredded coconut
1 cup unbleached all-purpose flour (may I just say I love that they include the "unbleached" part? You know there's a healthy consciousness there!)
¾ cup unsalted butter, softened
1 ¼ cups superfine or granulated sugar
1 ½ tsp. baking powder
¾ tsp. salt
2 tsp. vanilla extract
5 large egg whites
2 cups whole wheat pastry flour
1 cup plain yogurt
Notes on ingredients: The original called for sweetened coconut, but unsweetened went great. I used organic sugar (evaporated cane juice) from Wholesome Sweeteners as part of my test of their products (and they have an awesome prize package for my readers, too! Think holiday bakingÖ). The original also called for coconut extract, which I didnít have, so I doubled the vanilla. Also, itís so exciting to find a recipe that calls for egg whites, because I always have them hanging around from making homemade mayo and Caesar dressing. Do not try to substitute any other kind of flour for the whole wheat pastry flour. Regular whole wheat would not generate a happy texture in a cake. Pastry flour is a totally different beast and well worth the investment if you want to dabble in whole grain biscuits or cakes.
Method:

Choose either two 9-inch round pans, one 9x13 pan, 24 cupcakes, or a 15x20 sheet cake pan. Grease pans with butter and flour them thoroughly, or line with parchment paper.

Whiz the coconut and all-purpose flour in a food processor until the pieces are quite small. (The original recipe called for 30 seconds, but after realizing that you can feel them in the final cake, and thatís not the greatest mouthfeel, I would process longer or use coconut flour.) Set aside.

Cream butter, baking powder, sugar, salt and vanilla in a large mixing bowl at least five minutes until fluffy and light. I set a timer to keep myself honest.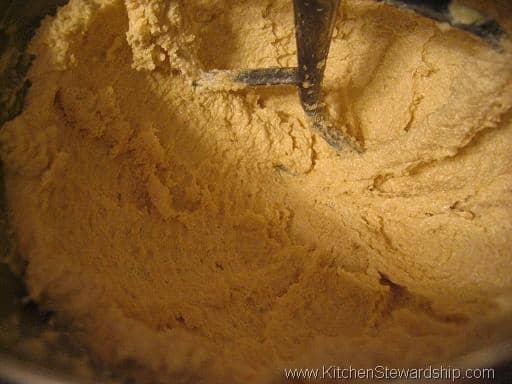 Stir 2/3 cup of the whole wheat pastry flour into the batter, then a Ω cup yogurt, then 2/3 cup more flour, Ω cup yogurt, and the final 2/3 cup flour, mixing well between each addition. Scrape the sides and bottom of the bowl as well between each ingredient.

Add the coconut and flour mixture all at once, stirring until the batter is evenly mixed.

Pour into your prepared pans and bake in a preheated oven at 350F.

9-inch rounds or cupcakes: 21-23 minutes
9x13 pan: 30-33 minutes
sheet cake: 25-30 minutes

Test for doneness by poking with a toothpick and watching for the cake to pull away from the edges of the pan slightly. Because of the whole grains, checking to see if the cake springs back when you depress a finger does not work as a doneness test.

Cool for 15 minutes before removing from pan. Cool completely before frosting. You can freeze the layers for 30 minutes to make frosting easier.
King Arthur offers a coconut frosting as well, but I used my momís famous almond-flavored frosting. We donít do birthday cakes without it! She used Crisco all my life, but Iíve had good success substituting real butter, or even coconut oil (in the winter only). I used Wholesome Sweeteners organic powdered sugar.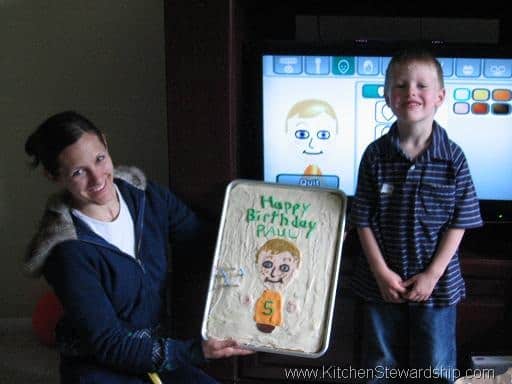 My daughter's birthday cake this year was a classic butter cake with whole grains, if you're interested.
Do you ever try to make a celebration a little bit healthier?
Copyright 2010 Katie Kimball
About the Author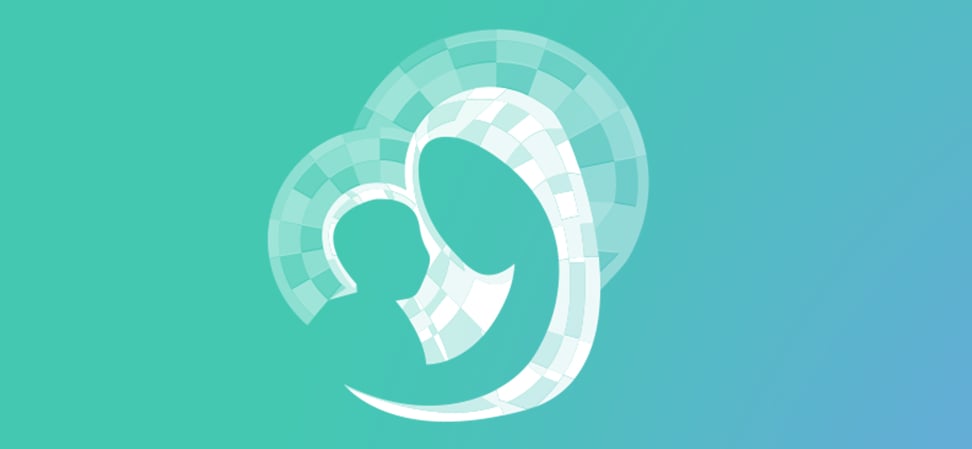 We welcome guest contributors who graciously volunteer their writing for our readers. Please support our guest writers by visiting their sites, purchasing their work, and leaving comments to thank them for sharing their gifts here on CatholicMom.com. To inquire about serving as a guest contributor, contact editor@CatholicMom.com.