For a few months now, I have been in conversation with the amazing team at CFCA, the Christian Foundation for Children and Aging. CFCA has been "on my radar" for years, since I had good friends who served as missionaries with the Foundation for two years back when my son Eric was still a preschooler. Every year, our parish welcomes CFCA missionaries to inform our congregation about their good work being done around the world.
So I am thrilled today to share with you that CatholicMom.com will be partnering with CFCA to help support and empower families. Each month, we will be introducing you to our "Friend of the Month" and inviting you and your family to sponsor our friend. It's my dream that we -- as a CatholicMom.com family -- will be able to adopt not only one friend, but perhaps even more to share our blessings and God's love with those who need assistance.
Emili -- Friend of the Month for March 2012
Emili is a precious little six year old girl living with her family in Guatemala. While Emili's dad works to support his family, his monthly income is the equivalent of what some American families spend on a dinner in a restaurant. Emili's mom cares for her family, who live together in a simple home. Emili loves singing, dancing and playing with dolls. To learn more about Emili or to sponsor her (or another child or aging friend), please visit the CFCA website. The cost of sponsorship is less than the price of taking a family of four to the movies, and will make a huge difference in the life of Emili and her family, but also in your family's life. During this season of Lent when we look for opportunities to pray, to fast and to give alms, connecting with Emili and her family through sponsorship could be a tremendous blessing to your family.
More about CFCA
For more than 30 years, Christian Foundation for Children and Aging (CFCA) has brought hope to families living in poverty in 22 countries. Founded in 1981 by lay Catholics acting on the Gospel call to serve the poor, it has grown into a movement of more than 250,000 sponsors who are supporting more than 300,000 children, youth and aging friends worldwide.
When a sponsor commits to sponsoring a child, youth or aging friend for $30 a month through CFCA's Hope for a Family sponsorship program, it impacts the entire family. Sponsorship provides basic necessities like food, education, clothing and access to medical care, along with the encouragement needed for families to build a path out of poverty.
The Hope for a Family sponsorship program provides much more than charity to families in need. CFCA takes a personal approach that focuses on partnering with each family to fulfill their basic needs while empowering them to create a path out of poverty through education, skills training, livelihood programs and community-building activities.
Grounded in the Gospel call to serve the poor, CFCA is a lay Catholic organization working with and serving persons of all faith traditions.
CFCA is among the 200 largest nonprofits in the U.S. according to Forbes, and the only child sponsorship organization to receive an A+ rating from the American Institute of Philanthropy. More than 94 percent of CFCA's expenses go toward program support.
To learn more about Emili or to sponsor her (or another child or aging friend), please visit the CFCA website.
About the Author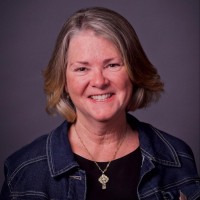 Lisa M. Hendey is the founder of CatholicMom.com, a bestselling author and an international speaker. A frequent radio and television guest, Hendey travels internationally giving workshops on faith, family, and communications. Visit Lisa at LisaHendey.com or on social media @LisaHendey for information on her speaking schedule or to invite her to visit your group, parish, school or organization. Visit Lisa's author page on Amazon.com.