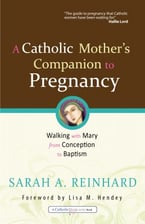 We're reflecting on the fourth luminous mystery of the rosary today as part of our celebration of the launch of A Catholic Mother's Companion to Pregnancy.
How often I long to be transfigured--in theory, of course. Because there is NO WAY I want to DO THE WORK. And yes, it's a conversation that happens in all caps in my head.
There may be a whisper to the effect of, "You know..." and I won't waste a moment responding, "NOOOOOOO!"
It takes time. This mystery strengthened the three principal apostles as they faced the Passion and their own failures. How can it strengthen me? How can I allow the graces it points me toward to lead me closer to Christ?
Our host today is Ellen Gable Hrkach at Plot Line & Sinker. You'll find my reflection on the Transfiguration there, as well as the prayers.
I hope you'll join us today--and each day of the tour--while we pray together for all of our intentions. I have a special set of intentions that I'm carrying with me as I pray this, and I will remember each of yours as well.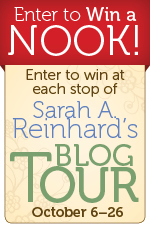 Don't forget that you can enter to win a Nook tablet as we pray and help us celebrate the launch of the latest title in the CatholicMom.com book line. You can enter once a day during from now until October 28.