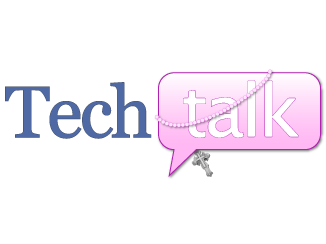 When Inge posted five apps for Lent over at SQPN the other day, I knew what my post would be about today.
This Lent, I plan to tighten the reins and get back into the groove of prayer throughout the day. When the alarm goes off, I will pause and pray! I will! And of course, I'll be using my iPad Prayer Book.
Here are the five apps I'm planning to use. They're not all Lent-specific, but they are all tried-and-true favorites of mine:
99-cents. Available on iOS, Kobo, Kindle, and Nook.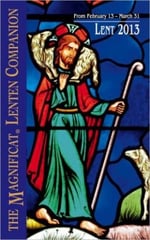 I love this app. Period. (Ditto what Katie said the other day.) It will be my morning devotions, at the minimum, and it might also pop up through the day and in the evening as well, since it's so rich with what it includes.
$1.99. Available on iOS and Android.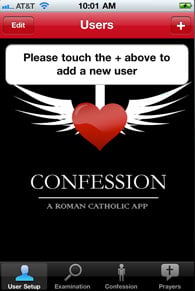 Yes, I need to go to confession during Lent. But this app can also be used for so much more than just during confession (though I do use it there too, to the amusement of my fifth-grade religion class). One practice I'd like to start easing into is a regular examination of conscience. Within this app, you can enter personalized questions and prompts, so that it truly becomes a way to grow spiritually.
$19.99. Available on iOS, Android, Amazon, and Nokia.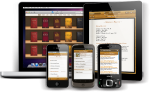 I have been a fan of Divine Office for years. The app's pricey, yes, but it's worth every penny. You get the complete Liturgy of the Hours, along with audio that's pretty great. There are times when I can be inspired to pray along because there's music. The Psalms were meant to be sung, and the Liturgy of the Hours were meant to be prayed in community. I've let dust gather on this app for the last few months, and I'm going to brush it off and reintroduce myself to at least one of the hours per day.
$2.99. Available on iOS.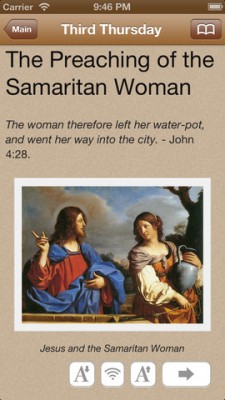 Aquinas is one of those saints I always intend to read more. And...I never do. There are other books filling my shelves, other deadlines, other ways to avoid it. I've used this app in the past and I enjoyed it. There's art and Aquinas and whether I use it daily or weekly, I'll be better for it.
And don't miss a chance to win this app for yourself--our giveaway runs through Ash Wednesday, February 13, 2013.
Free. Available on iOS, Android, and as a download for your computer.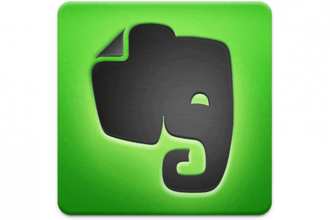 Back when Dorian Speed wrote about Evernote here, I started really exploring how I could tap into it more. And I have. One way, in particular, has been with my Intentions notebook. Though there are apps that are specific to this need, I like using Evernote. I have a separate note for different lists: pregnant women, urgent requests, priests, close friends, family, and my personalized litany of saints, among other things.
How about you?
Are you apped up for Lent? What will you be using?
Read more of our Tech Talk columns.
Copyright 2013 Sarah Reinhard
About the Author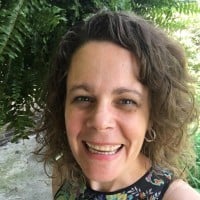 When she's not chasing kids, chugging coffee, or juggling work, Sarah Reinhard's usually trying to stay up read just one … more … chapter. She writes and works in the midst of rural farm life with little ones underfoot. She is part of the team for the award-winning Catholic Mom's Prayer Companion, as well as the author of a number of books. Follow her writing at Snoring Scholar.