So I had quite a chance to do some reading when we packed up our kids and drove 1800 miles round trip during spring break. And of course I made that ambitious reading list the week before and didn't at all make a dent in it. When will I learn?
Even so, I did get some books read. So here goes...
Recent Reads
Wonder, by R.J. Palacio (Knopf, 2012, YA fiction)
My rating: 5 out of 5 stars
This was a book that made me stop and think more than once. Dare I add it to my "best of 2013" list already? Quite possibly. Dare I call it a "must read" for parents and youth alike? I think so. Will I say more? No, because it warrants more than the snapshot I can provide here, so look for a feature review soon.
Catholics Come Home: God's Extraordinary Plan for Your Life, by Tom Peterson (Image Books, 2013)
My rating: 4 out of 5 stars
I've been a fan of Catholics Come Home for quite a while, so when I saw that the founder had written a book (called, appropriately enough, Catholics Come Home: God's Extraordinary Plan for Your Life), I was interested. It was a fast read–11 chapters that have advice and insight that, while not earth-shattering or exactly new, are needed. This is a book that I think you could give to a friend who's not practicing or questioning the faith as easily as you could share it with a family member who's lukewarm. I've already given my copy away. You can read my full review over at my blog.
Francis, Pope of a New World, by Andrea Tornielli (Ignatius Press, 2013)
My rating: 5 out of 5 stars
Wow, what a book. I've been devouring Pope Francis reading left and write and getting my hands on this biography was AWESOME. (And yes, it bumped other books when it landed in my hands over spring break.) Highly recommended. I'll be writing more about this one too.
The Unforeseen, by Dorothy Macardle (fiction, audio, courtesy of Forgotten Classics)
My rating: 3 out of 5 stars
I don't know if I would have liked this book more or less if I had read it. As it was, I had Julie's velvet voice to guide me through it and it was a good listen. Not great, but not bad.
For Better, For Worse, For God: Exploring the Holy Mystery of Marriage, by Mary Jo Pederson (Loyola Press, 2008)
My rating: 5 out of 5 stars
A book recommended to me by a friend who leads marriage retreats, and well worth the time I spent reading it. I won't say it changed my marriage, but if I put into practice the wisdom and insight within its pages, it could. Highly recommended.
Current Reads
Evangelical Catholicism: Deep Reform in the 21st Century, by George Weigel (Basic Books, 2013)
I'm reading this on my parish priest's recommendation. It's good. It's even better knowing that Father Pat's rereading it so soon after having read it the first time. A few chapters in, and I already think it should be required reading for parish staffs and anyone in ministry.
Save, Send, Delete, by Danusha Goska (John Hunt Publishing, 2012, fiction)
One of my favorite reviewers wrote a glowing, intriguing review of this book and I couldn't resist it. I'm still early into it, but I can barely put it down. How is it that there's all this good reading and not nearly enough hours in the day???
How To Deliver A TED Talk: Secrets Of The World's Most Inspiring Presentations, by Jeremy Donovan (Createspace, 2012)
I downloaded this because I keep hearing about how great TED talks are. In fact, someone told me that if I want to become a better speaker, I should go to training by the people who produce TED talks. When I saw this, I couldn't resist. Here's what I have to say so far: it's nothing that's not already common knowledge...and isn't that how it is with most books of this genre (whether business or self-help or whatever)? It's not new knowledge; it's the execution that's key. Or that's what I think at the point I'm at now.
New Fiction on My Review Shelf
Rapunzel Let Down: A Fairy Tale Novel Retold, by Regina Doman (Chesteron Press, 2013, fiction)
Ahhhh, at last! Another Fairy Tale Novel! I'm as excited as any teen you know (maybe more so, because I'm a big-time Regina Doman fangirl). I'm going to read this as soon as I can, which I hope means yet this week (a gal can dream, right?).
Hermes McCaffrey is sick and tired of sharing his life with his father's political career and his overbearing older brothers. So during his family's vacation in New England, when he meets Raphaela, a lovely and brilliant girl dreaming in a hidden tower, is it surprising that he wants her all to himself? But visiting Raphaela is dangerous, and not just because of her mother's paranoia about strangers or her estate's sinister caretaker. When Hermes decides to go too far, the results are devastating for Raphaela ... and for Hermes as well.
What happens when falling in love means falling into deep sin? Can sex destroy love? And when you do fall from grace, is there any way back?

This copy is the Easter 2013 Preview Edition, released for a limited time only for fans of the Fairy Tale Novels. It may contain typos that will be fixed on subsequent editions. Enjoy your limited release copy!
The Locket's Secret, by K. Kelley Heyne (Pauline Books & Media, 2013, YA fiction)
Doesn't this look interesting?
Fantasy and reality come together as Carrie Adams, a 13-year-old girl, struggles to make sense of loss and new beginnings.

Readers of realistic fiction and individuals who enjoy fairytale and adventure stories or are dealing with life-altering events will connect with Carrie, the main character. Incorporating Catholic faith and values, parents and teachers will find that this novel offers middle-graders wholesome and engaging reading.

Opening with Carrie, her two brothers, and her parents driving away from their former lives in Washington, Carrie cannot help but enter into a world of daydreams. Escaping from the reality of moving to Wisconsin-away from her best friend, Meg, and memories of someone else dear to her heart-Carrie becomes Princess Caritas, a spirited heroine who battles armed forces to protect her family. Filled with courageous escapes, bonds of loyalty, blossoming friendships, and a devoted bodyguard, the world of Princess Caritas is the ideal getaway from real life. But this imaginary distraction is only a temporary fix to a secret loss that both Caritas and Carrie must face.

Back in real life, homeschooled Carrie hides herself in the fiction of Tolkien and the poetry of Chesterton. She questions God about why he took so much away from her. Attempts to befriend her are largely unsuccessful. It seems that the only real comfort Carrie can get is from a mysterious heart-shaped locket.

What does this locket mean to Carrie? Who gave it to her? Whose picture is inside it? Enter into both stories and discover...the locket's secret.
The Cuckoos of Batch Magna, by Peter Maughan (Bewrite Books, 2004, fiction)
This book came out of nowhere and landed on my Kindle. (Well, the author found me.) Wonder if it will be as intriguing as it looks like it will be...
When Sir Humphrey Miles Pinkerton Strange, huntin' shootin' and fishin' Squire of Batch Magna, goes to his reward (doubtless to find God as true-blue British as his more recent but equally worthy ancestors), his rambling but rotting estate passes to distant relative Humph, a hapless dollar doodler in New York. With $$ in his eyes, Humph decides to make a killing by transforming the sleepy backwater of Batch Magna into a theme park image of rural England - a vacation paradise for free-spending US millionaires. But while the village's threadbare businessmen see the plan as a windfall, the tenants of the estate's dilapidated houseboats are above any consideration of filthy lucre and stand their ground for tradition's sake . and because they consider eviction notices not to be cricket. Each disgruntled faction sees the other as the unwelcome cuckoo chick in the family nest! So, lead by randy pulp-crime writer Phineas Cook and Lt-Commander James Cunningham DSO, DSC and Bar, RN (ret) - a man with a glass eye to suit every occasion (and all painted with naval battle scenes where the Union Jack flies triumphant) - the motley crew takes on Wall Street . broadside to broadside.
Do No Harm: A Novel, by Fiorella de Maria (Ignatius Press, 2013, fiction)
I read de Maria's first novel and was blown away. I'm looking forward to this one A LOT.
When a British emergency room doctor saves the life a woman who apparently attempted suicide, he is accused of committing a crime and stands trial. Not only is Dr. Matthew Kemble's medical practice at risk, but also his liberty. If he is found guilty of trespassing on a woman's right to die, he could go to jail.

The novel Do No Harm exposes the dangers faced by conscientious doctors in Britain. Dr. Kemble's decision to treat a patient in defiance of her Living Will pits him against English Law, public opinion and his own profession. The legal and personal battles he faces raise many questions about the role of the physician in the modern world, contemporary beliefs about autonomy and human rights, and the increasingly bitter clash of values in twenty-first century Britain.

Set in and around London, the story explores the interrelated stories of a physician facing ruin and imprisonment at the height of his career, his old friend and doggedly determined lawyer, Jonathan Kirkpatrick, and Maria, a passionate, dedicated but intensely lonely young campaigner who while working for the defense proves incapable of staying out of trouble herself.
What have YOU been reading lately?
*Are you on Goodreads? I'll see you there!
Curious about what my ratings mean? Here's an explanation of what the stars mean to me.
Be sure to check out our Book Notes archive.
Copyright 2013, Sarah Reinhard
About the Author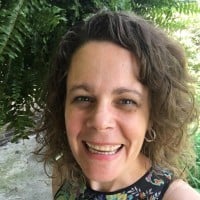 When she's not chasing kids, chugging coffee, or juggling work, Sarah Reinhard's usually trying to stay up read just one…more…chapter. She writes and works in the midst of rural farm life with little ones underfoot. She is part of the team for the award-winning Catholic Mom's Prayer Companion, as well as the author of a number of books. You can join her for a weekday take on Catholic life by subscribing to Three Shots and follow her writing at Snoring Scholar.