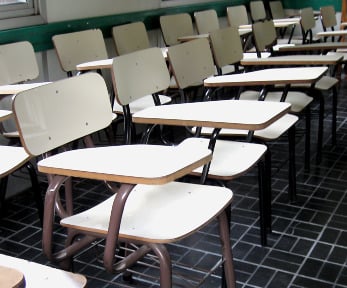 Last weekend I had the opportunity to fill in for one of our Catechists for 4th grade. The week before I filled in for Confirmation. The week before that I finished up facilitating a class for the Virtual Learning Community for Faith Formation with the University of Dayton, The Survey of Catholic Doctrine. These all served as learning experiences for both the students and I.
The 4th graders taught me that they were eager to learn about God and about our Catholic faith. They understood the call to serve others and shared with me how they would serve someone in their family this week. I can't wait to hear what they share with me about their experiences. The children that were normally quiet and reserved in class opened up and shared their faith and beliefs with me. It was very touching how they revealed how they were going to live Christ-like lives.
The Confirmation class shared with me that they wanted to be Confirmed and what it meant to them. They shared with me their desire to continue on their spiritual journey by volunteering in the Church and in the religious education program after Confirmation.
In my online class I became more aware of my own desire to share our faith. I realized so many people long to learn about our faith and to share our faith with others as well.
I find being a Catechist one of the most rewarding things I've ever done. I love sharing our faith, seeing the joy and love spring forth in the children, the surge of peace in adults and my own faith continuing to grow.
Although our current school year is about to end I encourage everyone to prayerfully consider becoming a Catechist. Without the help of Catechists we cannot pass on our faith to the future of our Catholic faith…our children. Not only will you help share our faith and your love of God, you might be surprised to find that you will learn and grow in your faith just as much as the students.
Copyright 2013 Lorrie Lane Dyer
About the Author

Lorrie Lane Dyer is a facilitator for the Virtual Learning Community for Faith Formation with the University of Dayton as well as religious education and parish coordinator. She is working on her Masters of Leadership Development, with a focus in Military Chapel programs at St. Mary of the Woods College. Her faith provides her with inspiration for many of her poetry collections, columns and short stories.