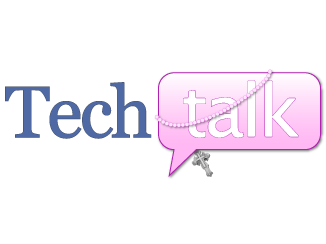 Bibliophiles, take note! Today's Catholic Blogger is in our ranks and is whipping through books and sharing reviews at a rate that some of us can only marvel at.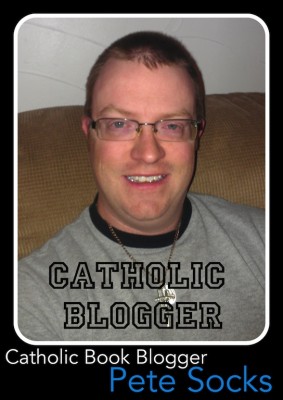 Meet Pete Socks, the man behind Catholic Book Blogger. He's an avid reader and that's what has inspired his blogging.
Let's just say I can relate. So without further ado...

Tell us about your blog in five words or less.
Blogging the Faith...One Book at a Time.
Why did you start blogging?
There are two things that ultimately led me to blogging. A little over a year ago a Deacon friend of mine loaned me the book Be A Man, by Father Larry Richards. A few months later I attended a men's retreat with that same deacon friend, where Father Larry was a featured speaker. Those two intertwined events changed my life.

Up to that point I was admittedly a lukewarm Catholic going through the motions. I'm not saying that today I am perfect, but I'm better and through the help of my spiritual director I am on the right path.

Secondly, I love to read. It was instilled in me at a very young age. I decided to turn my love of books into a blog that would provide readers with honest reviews to help guide them in book purchases for themselves.
Why do you keep blogging? What's your inspiration to continue?
I view my blog as a two-fold service. I give publishers a sounding board for their products. I also provide people with my honest review of books to aid them in purchasing quality books that will help them grow in their faith.
When you think of the New Evangelization as a Catholic blogger, what excites you? What makes you want to continue?
The New Evangelization utilizes the technology I have grown up with. It is really exciting to see how people use our modern tools to spread the faith. I continue because I feel I am providing a valuable service. It's something I was unable to find a few years ago that would have been a big help.
What's the most rewarding aspect of your blogging?
Meeting authors has been a pretty cool experience. I have been able to interview Mike Aquilina, Christopher West, and Elizabeth Scalia so far with some others in the works.

Also, the positive comments I have received from the blogoshere make me feel as though my efforts are making a difference to some.
In your spare time, what are we likely to find you doing?
Well you will usually see me with my nose in a book (for obvious reasons) in the mornings before work, during my lunch break and in the evenings after the kids are in bed!
Read more of our Tech Talk columns.
Copyright 2013 Sarah Reinhard
About the Author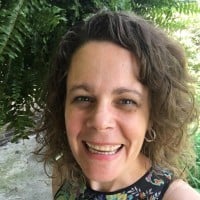 When she's not chasing kids, chugging coffee, or juggling work, Sarah Reinhard's usually trying to stay up read just one…more…chapter. She writes and works in the midst of rural farm life with little ones underfoot. She is part of the team for the award-winning Catholic Mom's Prayer Companion, as well as the author of a number of books. You can join her for a weekday take on Catholic life by subscribing to Three Shots and follow her writing at Snoring Scholar.