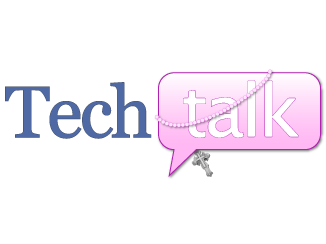 Google Reader is now gone for good. At one time, it was the main way I kept up with blogs and news online. Then came Facebook and Twitter, and I gradually began to use these venues more than I used my computer-based readers. This was especially true once I got an iPod Touch (and, later, an iPhone). Even though there was a way to access Google Reader through iOS, it felt clunky.
However, I discovered Flipboard, which is an app available on both iOS and Android, which not only allows you to follow different blog feeds, but also lets you keep track of your Facebook, Twitter, Google+, and other social media accounts. It's presented in a kind of visual magazine. The opening screen of the app presents you with "Cover Stories" at the top, with a photo from one of the top stories pulled from all of your subscribed feeds.
Several pages of boxes show your feeds, each with either a picture with selection of text, or just a bit of text alone, depending what the most recent post is. To get to each page, simply flick either the bottom (next) or top (previous) of the screen.
While in your feeds for social media, you can tap the bar at the top and find a list of your various lists within the app. Tap a list to view it. Tap the arrow to return, or simply swipe back (left-to-right). (This swipe will work to get back to your lists on the home screens, as well.)
Anything you enjoy and want to share can be shared on your social networks by signing in to them through the app. Simply tap the button to share, select the network you'd like to share with, and set up your post and send it away when you're done.
One of my favorite things with Flipboard is the ability to search through feeds and topics to find new items. Various organizations have magazines on topics of interest (vacations, tiny living, technology, photography, etc.) Browsing through these feeds brings you to interesting stories and sites you might not find on your own.
A feature I've recently discovered is the ability to set up magazines of my own within the app. Any user can set up a magazine under a topic like the ones I mentioned, or just under eclectic. I have discovered that the magazine does not reset itself daily, though it does show the most recent posts first, just as each of your personalized feeds do within the app.
I started a daily list of interesting things I discovered, and for the moment, have listed them as V. 1.1, 1.2, 2.1, etc. Near the end of the day, rather than fill my Facebook feed and Twitter feed with little stories, I post a link to the magazine. The nice thing is, you don't need a smartphone to view the magazine when it's been shared. Instead, you provide a link that takes you to a page that looks like this: (insert cover screenshot here)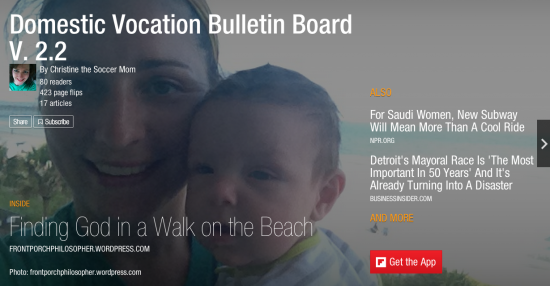 People can click through the pages, looking at the images and text summaries to decide what they'd like to see more of, then click an individual story, which opens a new tab with the story, video, or photograph. You can decide what picture is on the cover by holding your finger on that story in the app, then following directions to promote it to the cover. Without doing this, the last item to be added becomes the cover photo for your magazine.
If you're interested in other magazines, you only need to click on the list tab at the top of your computer screen, and categories for magazines appear on the left of your screen.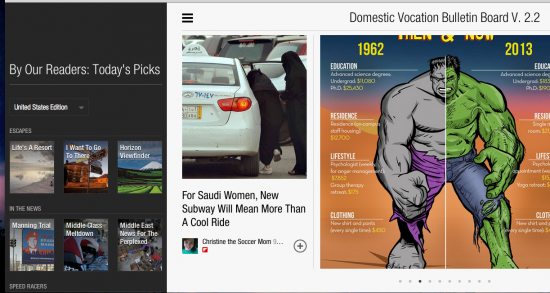 I'm really enjoying the format of Flipboard; it's easy to use, and it's easy on the eyes. A disadvantage is that nothing gets checked as "read" on a list, and the default when you open a feed is to show the most recent. At times, I don't care that much about making sure I see every little thing on Twitter or Facebook, and I just use it to see some of the most recent items on my list. However, on days when I really want to be sure I didn't miss anything, it make it more difficult to catch up, since I have no choice but to move backwards through all the feeds. This is what prevents me from using it exclusively for social media.
But for exploring topics, finding new sites and stories, and keeping up with various sites' feeds, I'm finding Flipboard to be perfect for me. It's just visual enough to catch my interest in stories I may not have read without the photo behind it, and it's got clean lines and a simple setup that makes it not-too-visually-busy, even though there are pictures on the screen.
Flipboard is a free app, available in the iTunes store and Google Play store.
Read more of our Tech Talk columns.
Copyright 2013 Christine Johnson
About the Author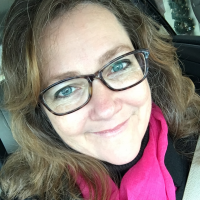 Christine Johnson has been married to Nathan since 1993 and is the mother of two homeschool graduates. She and Nathan live in the Blue Ridge Mountains of Southwest Virginia, where she tries to fit in as a transplanted Yank. She blogs at Domestic Vocation about her life as a wife, mother, and Lay Dominican.