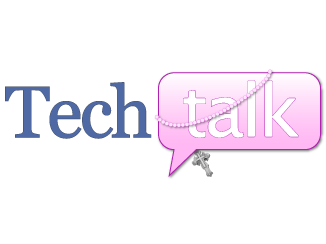 My husband came home from work a couple of weeks ago and mentioned an app called Duolingo. "It's free, and it's a language-immersion app that's like a game. Maybe you could use it with the kids for school," he offered.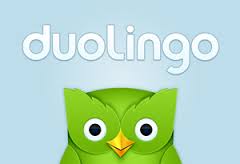 "Oh," he added as I was about to ask how much it costs, "it's free."
Free is a magic word when it comes to apps.
Katie O'Keefe reviewed this app back in August for Android, which I hadn't even realized. She does a great job explaining the game and methods, too. You get "lives" (chances to make mistakes) with each lesson. You get to practice reading, listening to, speaking, and translating back and forth between languages. There are also chances to get help by tapping the word you're supposed to translate, should you need the help when typing.
Personally, I like the mix of methods, as well as the understanding that sometimes you have a typo. One other thing that has helped me as I try to navigate through Spanish (a language I have never taken, but for a three month stint in the seventh grade) is the opportunity to do a review lesson before going back to the regular lessons.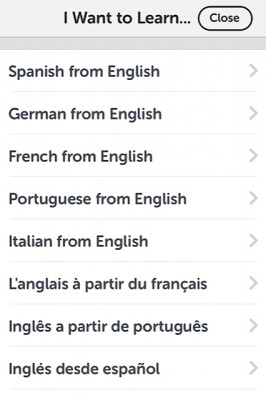 Like Katie, I like the daily reminders to practice. Currently, I'm actually getting two emails each day: one for Spanish and one for French. Nope, I'm not trying to do both languages at once! My 12-year-old daughter has wanted to take French, so I'm letting her use the app and the online site to learn. She loves it, and asks to use the site daily. (I really ought to be sure she gets a chance to use it on my phone more often, too.)
This ability to have multiple languages going on at the same time helps our family since my daughter doesn't have an iPod Touch of her own right now. I'm hoping I can find some friends who want to link up through the social competition part of the app, too. (Hint, hint!)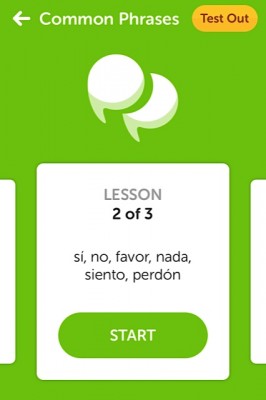 As Katie mentioned, you have the option to learn Spanish, French, German, Italian, and Portuguese, as well as use the program to learn English from any of those languages. Duolingo also has an option on their website to suggest other languages or even help develop programs for a new language, so there's a possibility they'll expand.
Until next time… adios!
Read more of our Tech Talk columns.
Copyright 2013 Christine Johnson
About the Author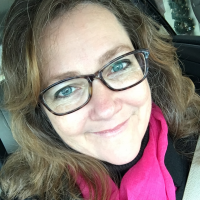 Christine Johnson has been married to Nathan since 1993 and is the mother of two homeschool graduates. She and Nathan live in the Blue Ridge Mountains of Southwest Virginia, where she tries to fit in as a transplanted Yank. She blogs at Domestic Vocation about her life as a wife, mother, and Lay Dominican.