It's been a rough ten days for me, folks. Rough. Deaths and hospital visits and more, oh my.
In the midst of it, life continues. There's hope and many lessons in that.
From my garden come tomatoes which, though small, will can up beautifully in a few weeks. Any day now, we'll be getting our grapes from the farm store nearby, and our grape jelly adventures will begin.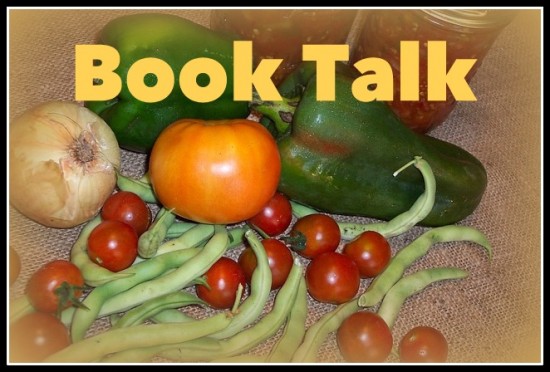 So, with that, here's my reading report. I'd love to hear what has your reading attention of late...
Recent Reads
Neither of the books I've read this week are available for purchase yet, but I still wanted to share them both with you, because I thought you would be interested AND because they're both books to watch for.
Bernadette, Faustina, and Therese: Three Saints Who Challenged My Faith, Gave Me Hope, and Taught Me How to Love, by Elizabeth Ficocelli (Ave Maria Press, expected publication 2014)
My rating: 4 out of 5 stars
There seem to be a lot of books lately that have to do with women saints, and I'm glad to read them. There's something about making the saints personal, about making their stories a part of ours, that resonates with me, both as a reader and as a person. Ficocelli bares her heart in this book, and she also shares stories and perspectives of these three saints that I found refreshing and educational. A good book, and one you'll want to read.
Teach Like Him: A 2,000 Year-Old Model for Homeschool, Private & Public School Teachers, by T.J. Burdick (advance copy)
My rating: 3 out of 5 stars
I'm a teacher at heart, and this book struck me on so many levels. As a teacher, who better to look to than Jesus? As a person, who better to look to than Jesus? Burdick applies scripture, specifically the Gospels and Jesus' own teaching, in a way that's engaging and useful. Not only is this a book to read, but one you'll want to share with your favorite catechists and Christian teachers.
Current Reads
Emily Post's Manners in a Digital World: Living Well Online, by Daniel Post Senning (Open Road E-riginal, 2013)
I got this book from Amazon Vine a long time ago and I've been putting off reading it. After a stressful weekend, I decided, I deserve to read it. Ha! And it's a blast to read. I can already recommend it.
The Gate, by Nancy Carabio Belanger (YA fiction, advance copy)
From the author of Olivia and the Little Way and Olivia's Gift comes a new novel. It seems to be something completely different. I'm not sure how quickly I'm going to get through it, but I'll report back to you. It's my fiction right now.
We'll Meet Again: Irish Deathbead Visions—Who You Meet When You Die, by Colm Keane (Capel Island, 2013)
Folks, I may put this one down. It's not that it's bad: it's just not capturing me. I don't want to finish it. So...we'll see.
Under the Mantle: Marian Thoughts from a 21st Century Priest, by Donald H. Calloway, MIC (Marian Press, 2013)
It may take me the rest of the year, but I'll be finishing this book sooner or later. I started it gung-ho, and then got buried in other books, and then came back to it. I was reading it just this morning before breakfast and marveling at how down-to-earth and yet profound Fr. Calloway's approach is.
What have YOU been reading lately?
*Are you on Goodreads? I'll see you there!
Curious about what my ratings mean? Here's an explanation of what the stars mean to me.
Be sure to check out our Book Notes archive.
Copyright 2013, Sarah Reinhard
About the Author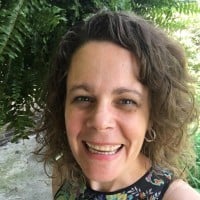 When she's not chasing kids, chugging coffee, or juggling work, Sarah Reinhard's usually trying to stay up read just one…more…chapter. She writes and works in the midst of rural farm life with little ones underfoot. She is part of the team for the award-winning Catholic Mom's Prayer Companion, as well as the author of a number of books. You can join her for a weekday take on Catholic life by subscribing to Three Shots and follow her writing at Snoring Scholar.