You know, I'm not even COMPLAINING about the busy. There are people in dire busy straits. I'm not that person. There are people out of work, flat dead broke, without a ring: I'm not any of those people.
I'm busy blessed, and I can't help but think back on this gem, which is my "busy theme," if you will: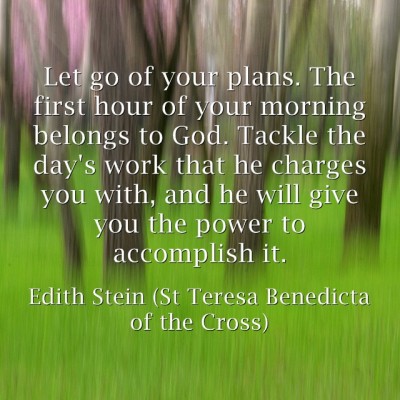 And now, for the books:
Recent Reads
Atchison Blue: A Search for Silence, a Spiritual Home, and a Living Faith, by Judith Valente (Sorin Books, 2013)
My rating: 5 out of 5 stars
This book was a complete surprise to me. A whap-to-the-side-of-the-head walloping shocker. Why? I'm not completely sure, but the surprise was delightful and refreshing. It's good writing, for one thing, and it's also honest in a way that I appreciated. So much of Valente's story and struggles resonated with me. It's part memoir, part guidebook, part something I don't know how to name. Highly recommended.
Rock-Bottom Blessings: Discovering God's Abundance When All Seems Lost, by Karen Beattie (Loyola Press, 2013)
My rating: 4 out of 5 stars
As I was whipping through this book over the weekend, I had a rather amazing experience. Beattie examines, through her book, in a timeline I couldn't quite follow (but didn't really need, really), what "blessing" really means. She takes it from the side and underneath and at angles I haven't put words to. It's fascinating. And maddening. And...familiar. Another highly recommended read for you.
Current Reads
Saint: Why I Should Be Canonized Right Away, by Lino Rulli (Servant Books, 2013)
This book should carry a warning label: you WILL laugh out loud, you WILL snort your drink, you WILL find yourself referring to it and giggling all over again. It's a little embarrassing, really. It's also going to be a book I share with all the normal people I know. Which is you. And the lady beside you.
How and When to Tell Your Kids about Sex: A Lifelong Approach to Shaping Your Child's Sexual Character (God's Design for Sex), by Brenna and Stan Jones (NavPress, 2007)
I wish I could remember who recommended this book to me (the series, actually)...but I guess that's not important. So far, I've read one chapter. It seems to be a pretty quick read so far, and well done.
Emily Post's Manners in a Digital World: Living Well Online, by Daniel Post Senning (Open Road E-riginal, 2013)
Yeah, I'm dipping in and out of this book. I will likely not finish it for a few more weeks. But it's enjoyable, nonetheless.
Under the Mantle: Marian Thoughts from a 21st Century Priest, by Donald H. Calloway, MIC (Marian Press, 2013)
I'm finding it hard to read this book much at a time. Which is to say that this is another book I may be reading for a while...
Up Next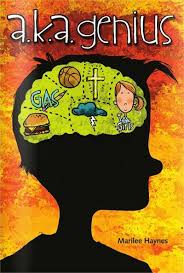 a.k.a. Genius, by Marilee Haynes (young adult fiction, Pauline Books & Media, 2013)
This should be fun, don't you think? Here's the synopsis:
Thirteen-year-old Gabe Carpenter is just like any other middle-school boy at St. Jude Academy...well, except for the fact that based on his scores on some seventh grade test, he is considered a "genius" and is placed in an enrichment class with other gifted students. But he sure doesn't seem like a genius-after all, he can't even open his own locker and his brain stops functioning when Becca, his sister's best friend, comes around.

As if these problems aren't enough to deal with, he is convinced that one of his arms is longer than the other, he has yet to grow a mustache, and his second best friend is mad at him. Even worse, his nervousness causes some pretty embarrassing bodily functions. And at home, his dad expects him to be some kind of basketball star athlete instead of a science nerd who predicts the weather.

Join Gabe as he navigates the trying times of middle-school, wonders what it means to have brains, and learns what it truly means to be himself.
What have YOU been reading lately?
*Are you on Goodreads? I'll see you there!
Curious about what my ratings mean? Here's an explanation of what the stars mean to me.
Be sure to check out our Book Notes archive.
Copyright 2013, Sarah Reinhard
About the Author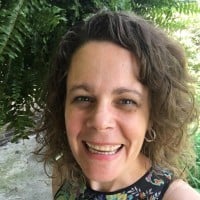 When she's not chasing kids, chugging coffee, or juggling work, Sarah Reinhard's usually trying to stay up read just one…more…chapter. She writes and works in the midst of rural farm life with little ones underfoot. She is part of the team for the award-winning Catholic Mom's Prayer Companion, as well as the author of a number of books. You can join her for a weekday take on Catholic life by subscribing to Three Shots and follow her writing at Snoring Scholar.