Would you like to try an easy hand-sewing project? We have made these bendable felt figures to look like Bible Heroes, Catholic Saints…and even special people we know, including a couple of our favorite priest friends!
You see, the 6″ Felt Friend is made of felt, embellished and sewn with embroidery thread and made BEND-ABLE with an assembly of 2 pipe cleaners. We took the opportunity to practice some classic hand sewing stitches like the Whip Stitch, the Back Stitch and the French Knot.
We made a Hand-Sewn STITCHES Cheat Sheet for easy reference, tailored for Felt Friends!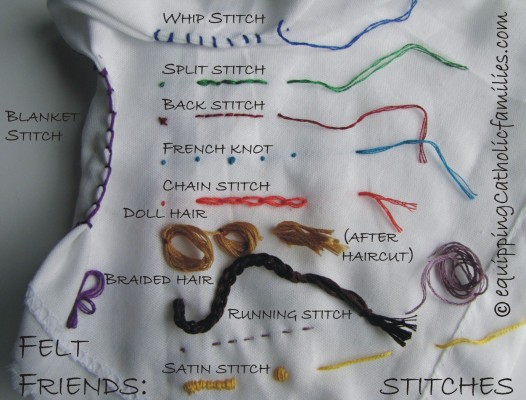 We're learning as we go. We took pictures while we made our little Felt Friend, referring to the basic stitches that we used. We are beginner sewers…so if we made a mistake, we had a SEAM RIPPER readily available! We didn't try to hide the stitches or even try to make them perfect. We think the obvious stitches add character, don't you?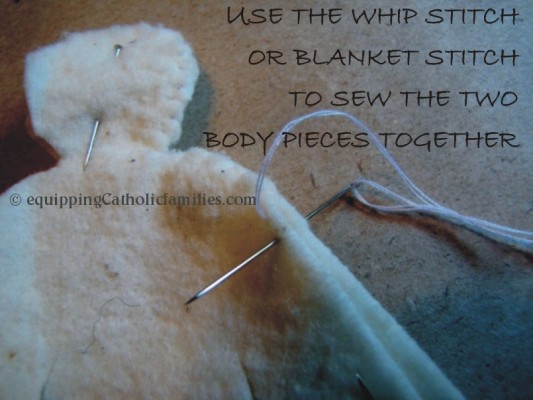 Do you want a FREE Felt Friends Tutorial?
Visit this post: FREE FELT FRIENDS TUTORIAL and click the ADD to CART button. Be sure to use the special discount CODE (above the ADD to CART button) to receive it for FREE!
The PDF download includes full written instructions, a PATTERN for the body and clothing, along with a cool PICTURE TUTORIAL. We also included a BONUS picture tutorial to make a Leprechaun Felt Friend.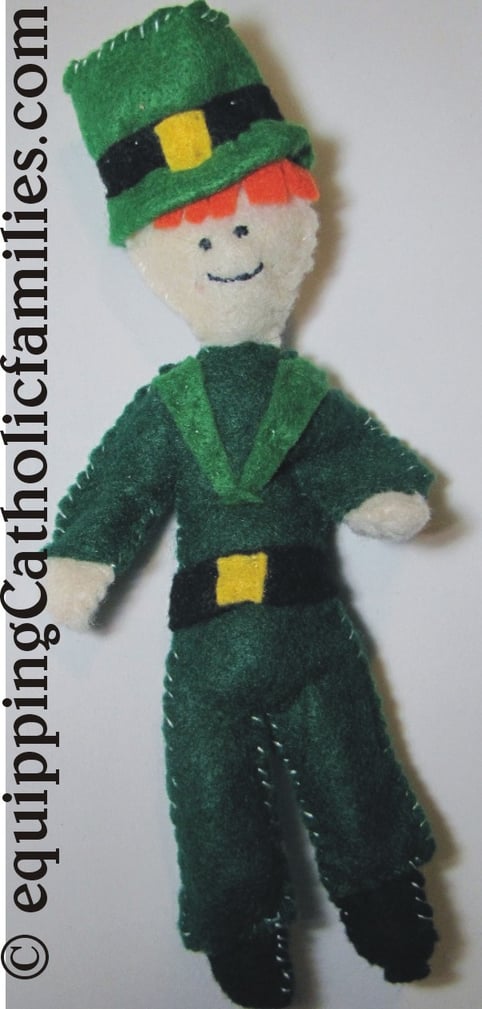 …and tips to make your own mischievous ELF on a SHELF!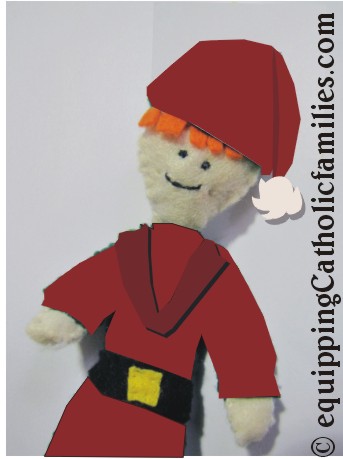 Keep an eye on Equipping Catholic Families: we've got a specifically Catholic version of the Elf on a Shelf tradition…coming soon!
Copyright 2013 Monica McConkey
About the Author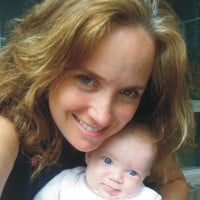 Monica, mom of 5, blogs about Catholic crafts and family traditions at EquippingCatholicfamilies.com. She is an author and creator of Super Saints quizzing cards and over 45 Saint, Sacrament, Catechism and Prayer-packed Craft Kits to help teach the Catholic Faith. The Catholic teaching tools and gifts are available through Arma Dei, the Catholic family publishing company founded with her husband Bill.