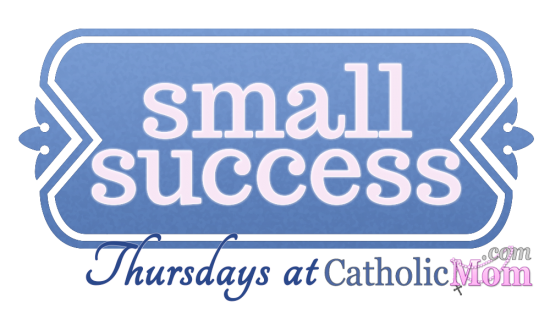 My husband often carries the Master of Ceremonies role in our family. I am more of the stage manager. He sets the plan for the weekend to insure we get to play. I taskmaster everyone to do their homework, make sure we get the shopping done and eat.
It is a habit we fell into, in part because my choices in recreation tended to be solitary in nature (writing), whereas he preferred to play games (cards or football or Risk, etc.). I would sometimes join but a lot of times (foolishly), I said "No." Not meanly, but "No."
Love is an invitation to be present, to be pulled out of one's comfort zone. Despite being told in the Gospel and in real life to stay awake and be present, I'd been resisting. After all, I worked hard, there was a lot to do, I was doing so much to keep the family going: I felt entitled to withdraw. This wasn't a case of wanting "Me Time" or writing time, it was simply self time, and, I would admit, wasted time.
This week, my husband's job has kept him from the role of orchestrating play for the family, and so it fell to me. I'd love to tell you I succeeded brilliantly, but I didn't. Those play muscles are oddly atrophied despite spending 20 years with toddlers.
Come Sunday evening, I'd congratulated myself on playing with them in that I did get one daughter to go to a movie with her friends, and a second to go to the mall, and two younger kiddos to a birthday party and then out to eat breakfast on Sunday.
Then I realized, I still was acting as stage manager, because none of those activities, even eating breakfast, involved playing with my children; it was all only taking them to play. I was still in my comfort zone.
Being present requires playing on their terms, not negotiating them to mine, or simply bringing them to theirs so they can play and I don't have to invest myself. So I began again.
This week's small successes include:
1) Monday: I danced with my son, embarrassing a second son, but that's par for the course as a mom of a teen. It was fun. It was a reminder: Sherry, you used to play hard. You work hard. As my younger (and she would add wiser) sister told me, "Cut yourself some slack," and play hard too. She's right. The next day, I brushed 10 My Little Ponies' manes with my 2-year-old daughter. Quite pleased by the results, she brought me a cup of Lucky Charms to share. It's a better start.
2) Tuesday: One child struggles with math. I stink at math. I avoid it whenever possible. But I sat with him for the duration. It took an hour. He'd been skipping problems and turning in half assignments. Again, it is a start to improve the outcome. I have been reminded in the brief exposure once again to word problems that I really stink at math. We are doing this until he improves. Hopefully, I will improve as well.
3) This week I took to deliberately telling my teen "I love you." and shutting up afterwards. I'd noticed I was saying "I love you...but you've got to study….or I love you, but you need to clean up your room…or I love you but you can't do…" and that translated as I love you conditionally. Given my love to talk, stopping after I love you requires deliberate thinking on my part. And that means I can't go back and say "Hey you need to do…or don't do…" shortly thereafter either. That part is hard. But it's also necessary. The results, though early, reveal a thawing of hearts.
So now it's your turn, to share how God pulled you outward toward others, toward Him. We're not called to live in a comfort zone, but to be a person of comfort to others. Pope Francis said at World Youth Day,
"Dear young people, please, don't be observers of life, but get involved. Jesus did not remain an observer, but he immersed himself. Don't be observers, but immerse yourself in the reality of life, as Jesus did." (July 27, 2013 Youth Prayer Vigil at Rio)
That is what being pulled out of the comfort zone means, becoming immersed in the reality of life. I'm looking forward to seeing what you did this week, but first, I'm going back to help my daughter who has found a few more ponies. Those manes won't brush themselves.
[inlinkz_linkup id=342654 mode=1 pageSize=300]
Copyright 2013 Sherry Antonetti
About the Author

Sherry Antonetti is a mother of ten children, published author of The Book of Helen and a freelance writer of humor and family life columns. You can read additional pieces from her blog, http://sherryantonettiwrites.blogspot.com.