Editor's note: This Advent season, we are blessed to have a series of beautiful reflections by our own Marge Fenelon. For more spiritual support and encouragement, please check out Marge's beautiful book Imitating Mary as the perfect gift for yourself or a loved one this holiday season! LMH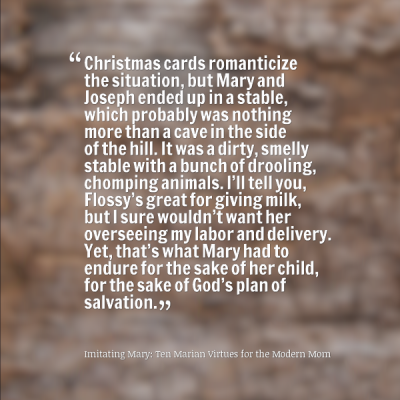 Every mother wants to give her child the very best. Just think about the fuss expectant mothers (especially first-time mothers) go through in putting together their babies' layette and fixing up the nursery! Then family and friends throw a baby shower in order to make certain that the new mom has everything she needs for her child.
Mary had none of that. There was no baby shower, no layette, no nursery, and not even a crib. Mary had a barren cave in which to give birth and a feed box filled with hay in which to lay her newborn. There was no birthing suite with medical staff on hand or a midwife. Mary had Joseph and a bunch of farm animals to attend to her. Once born, she wrapped her tiny Son in rags.
I often wonder how it was for Mary – and Joseph – to have such meager trappings to offer the newborn Jesus. Surely, they were ecstatic over his birth. I can imagine they bowed their heads in humble adoration at seeing him for the first time. There he was, the Word Incarnate, the long-awaited Savior, and at the very same time, their own little Baby Boy! Their love of God and love of their Son must have mixed and made them wish they could give him so much more than they had to give.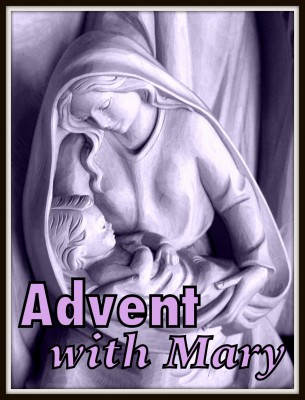 Soon the Baby Jesus will be "born" in our hearts. We'll be like new parents, welcoming a Newborn into our lives. Of course, we want to offer him the absolute best, don't we?
We're at the very end of Advent. Our pregnancy, so to speak, is winding down and it's time to put the finishing touches on our spiritual layette and nursery.
What have we accomplished this Advent? How ready are we to welcome the Infant?
We likely wish we'd gathered far more than we have for the Child. Perhaps we're lamenting that we don't have the very best to offer, at least according to our own standards.
But our standards aren't the same as God's. He's seen how we've worked this Advent. He's noticed our successes and understands our heartbreak over our failures. And he loves us even more for them. Our cave in the side of the hill, our feed box filled with hay, the rags we have to wrap him in, mean a great deal to God because they are ours and we are his beloved children.
Like Mary and Joseph, let's be ecstatic over Jesus' birth, bow our heads in humble adoration, and welcome the Christ Child into our hearts. There he will be, the Word Incarnate, the long-awaited Savior, and at the same time, our very own little Baby Boy, the God-Man come to secure our salvation.
Copyright 2013 Marge Fenelon
About the Author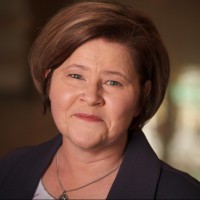 Marge Steinhage Fenelon is a wife, mother, award-winning author and journalist, retreat leader, internationally-know speaker, podcaster, and Catholic media personality. She's author of the best-selling Our Lady, Undoer of Knots: A Living Novena, award-winning My Queen, My Mother: A Marian Pilgrimage Across America, Forgiving Mother: A Marian Novena of Healing and Peace and other books on Marian devotion and Catholic spirituality. Learn more at MargeFenelon.com.