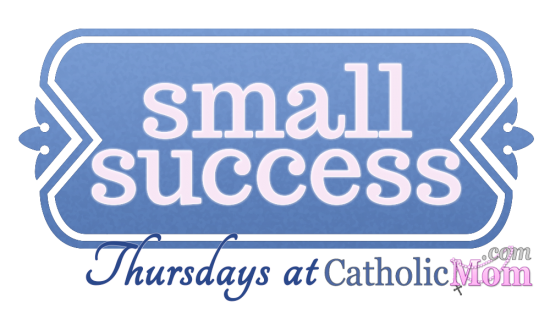 Merry Christmas and Happy Boxing Day! It's Thursday and the biggest success of yesterday and last week, was all the hidden moments. I'm talking about those times when we forgot ourselves in the process of preparing for Christmas. I kept falling out of the moment, the way one recognizes one's lack of humility in that moment when one recognizing up until that point, one was being humble.
For example, we made Jammie Dodgers. What are Jammie Dodgers? They're shortbread cookies with raspberry jam. Doctor Who likes them and we like watching Doctor Who, so we made Jammie Dodgers. I know, if I had not forgotten myself in the process of making them, I would not have made them. You had to roll out and chill the dough. It takes two cookies to make one actual full fledged Jammie Dodger, so the return on the cookie effort was half what the labor required.
Still, the girls who helped (also Doctor Who fans) loved the process and that made it easier to forget even as my mindful mind started on its no fun tape… oh there's flour on the floor, I have to sweep up and tomorrow is Christmas and we're not ready…in favor of "Hey Mom! Look at what I just made!" which is the correct orientation for Christmas. Fortunately, my girls kept me falling back into the process, so it wasn't as difficult in those moments as I'd thought it might be.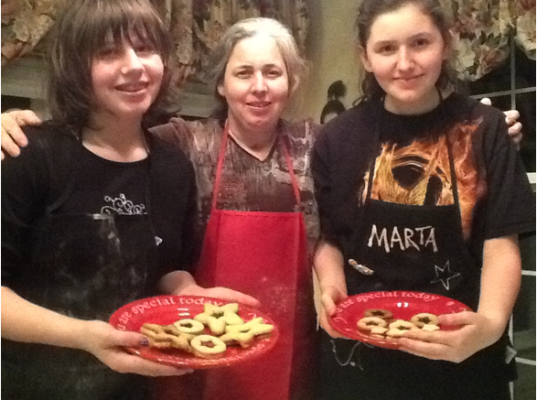 This was a small success, not being stressed out by Christmas or for Christmas.
A second small success was the feast on Christmas Eve. We had smidgeons of multiple foods, but the result was a lovely feast where no one felt overstuffed. My husband bought these plates that are rather like bento boxes, and they made serving all 12 of us a meal full of tiny delights feel both festive and organized, everyone loved it.
Mass felt like it was for me. I know every Mass is for everyone who attends, and that Heaven overlooks no one who comes to the mass, but Christmas, the songs, the decorations at Saint Martin's for the mass, all of it felt very personal. Hearing my girls sing Gloria in Excelsis Deo warmed my heart. It was glorious to me.
We feasted with my brother and his wife and their four children, and just having a few more over, made the whole of Christmas more Christmas. I know this feast day is about Christ's birth, about the great gift of the incarnation, but it is also about always having room in the inn for others, both strangers and those nearby, and having room at the table for family, is just part of the reality of truly feasting.
Hope you enjoyed Christmas and continue to keep it, share with us some of your Small Successes from this past week!
[inlinkz_linkup id=354309]
Copyright 2013 Sherry Antonetti
About the Author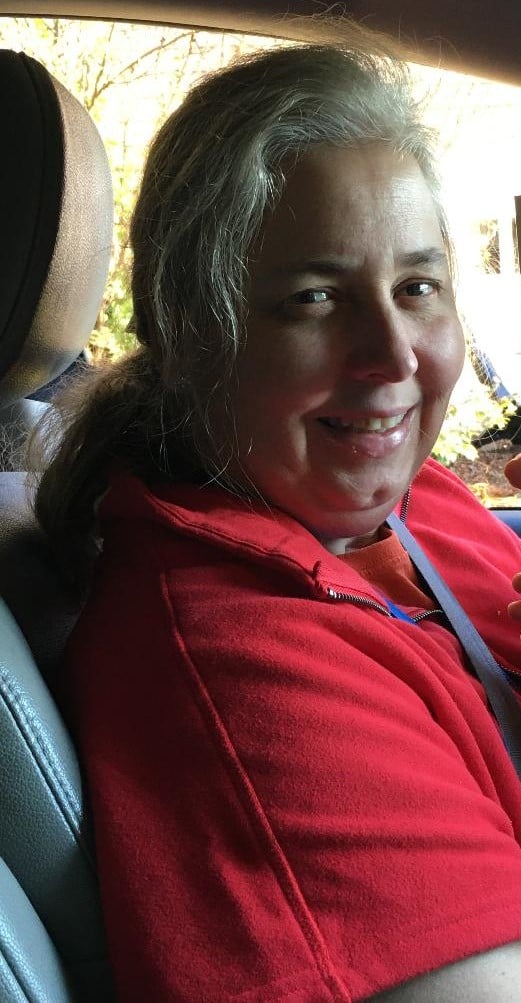 Sherry Antonetti is a Catholic published author, freelance writer and part-time teacher. She lives with her husband and 10 children just outside of Washington, DC, where she's busy editing her upcoming book, A Doctor a Day, to be published by Sophia Institute Press. You can find her other writings linked up at her blog, Chocolate For Your Brain! or on Amazon.