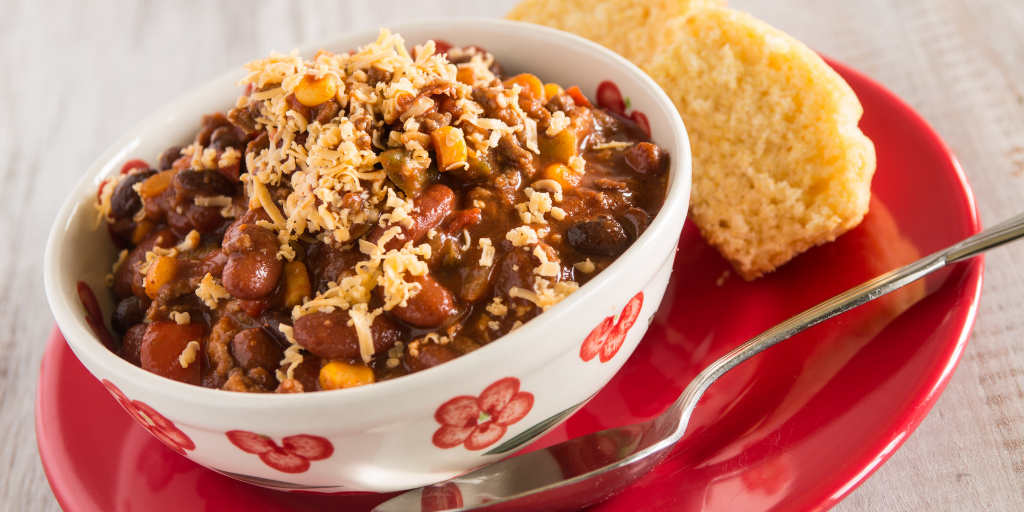 I had a seedless English cucumber in the fridge that I had hoped to turn into tzatziki and make some "suddenly pita" along the lines of the delicious Suddenly Naan. However, we had snow all day long. Pita and cold food just wasn't gonna cut it. We needed hot comfort food.
That brings me to chili and corn muffins, of course.
Slowcooker Vegan Chili
Prep time: 5 minutes
1 15oz can of black beans, drained and rinsed
1 28oz can of crushed tomatoes
1 c chopped celery
1 onion, finely diced
1/4 c red wine, beer, or vegetable stock
2 T minced garlic
2 tsp chili powder (use something spicier for more kick, but we're feeding kids here)
2 tsp cumin
1 tsp oregano
1 tsp dried parsley
2 bay leaves
Dump it all in your slow cooker, turn to low, then walk away for at least 4 hours, as many as 10.
Remove bay leaves before serving with some of these lovelies:
Microwave Vegan Corn Muffins
Prep time: 5 minutes; Cook time: 10-12 minutes
1 T ground flaxseed + 3 T water, whisked together and set aside
2/3 c flour
1/2 c cornmeal
2 T white sugar
1 T baking powder
1/4 tsp salt
1/3 c rice milk
1 T oil
Mix flour, cornmeal, sugar, baking powder and salt in a bowl. Pour milk and oil into the bowl where you've premixed your flaxseed and water. Add wet to dry, stirring just until all ingredients are moistened. Spray a microwave-safe muffin pan (ours is silicone) with cooking spray. Fill each muffin cup half full and microwave on high for 2 minutes. Remove from pan and cool on a rack IMMEDIATELY (or else you end up with gummy muffins, speaking from experience). Repeat until all batter is used.
This recipe usually makes about 18 muffins. If you only have one micr0-safe muffin pan, you'll be wiping the cups clean with a dry cloth and re-spraying them between batches. If you're anti-cooking spray, I don't know if rubbing the cups with oil will work. Get back to me if it does?
This usually makes about 18 muffins. What we don't eat I freeze and use with breakfasts.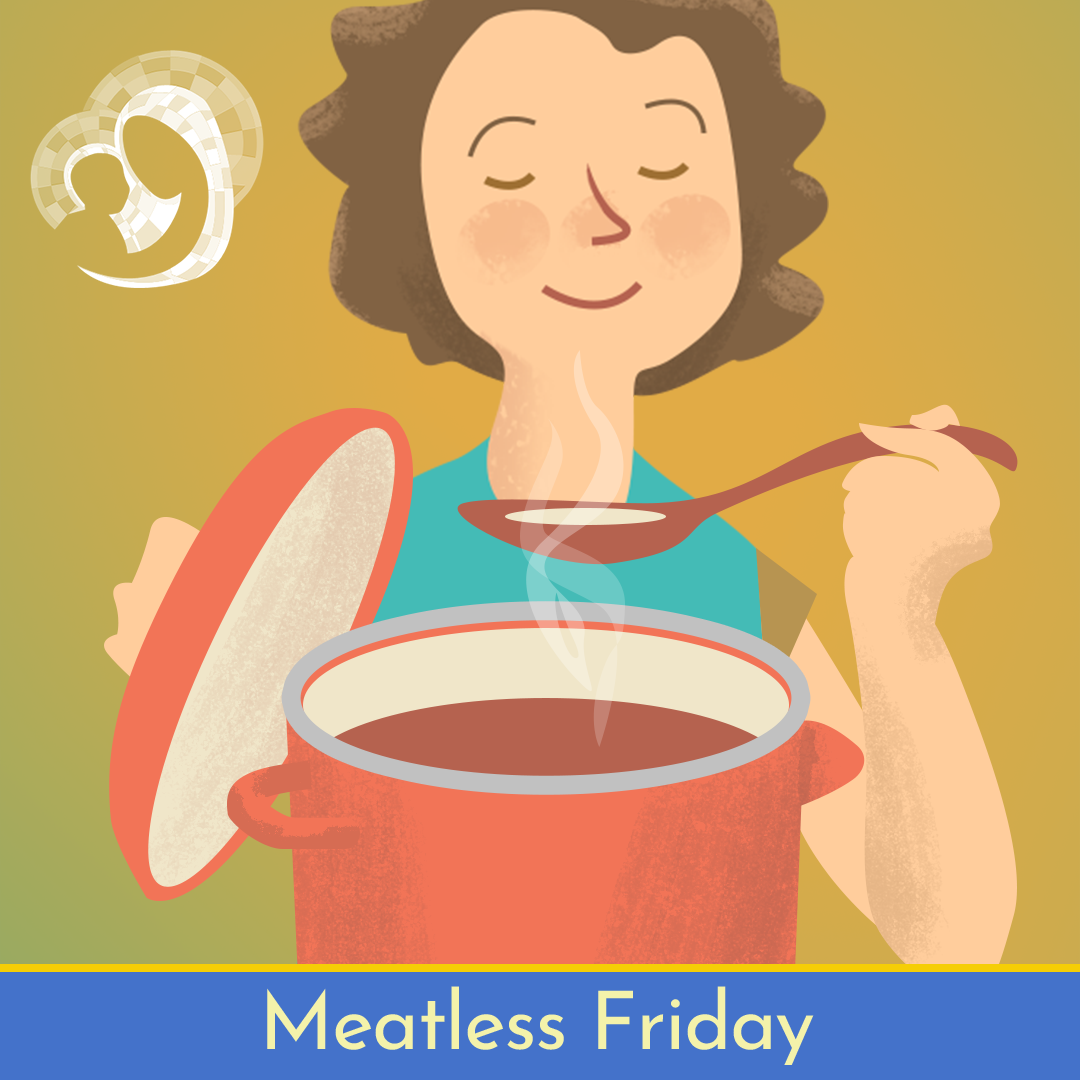 Copyright 2014 Erin McCole Cupp
About the Author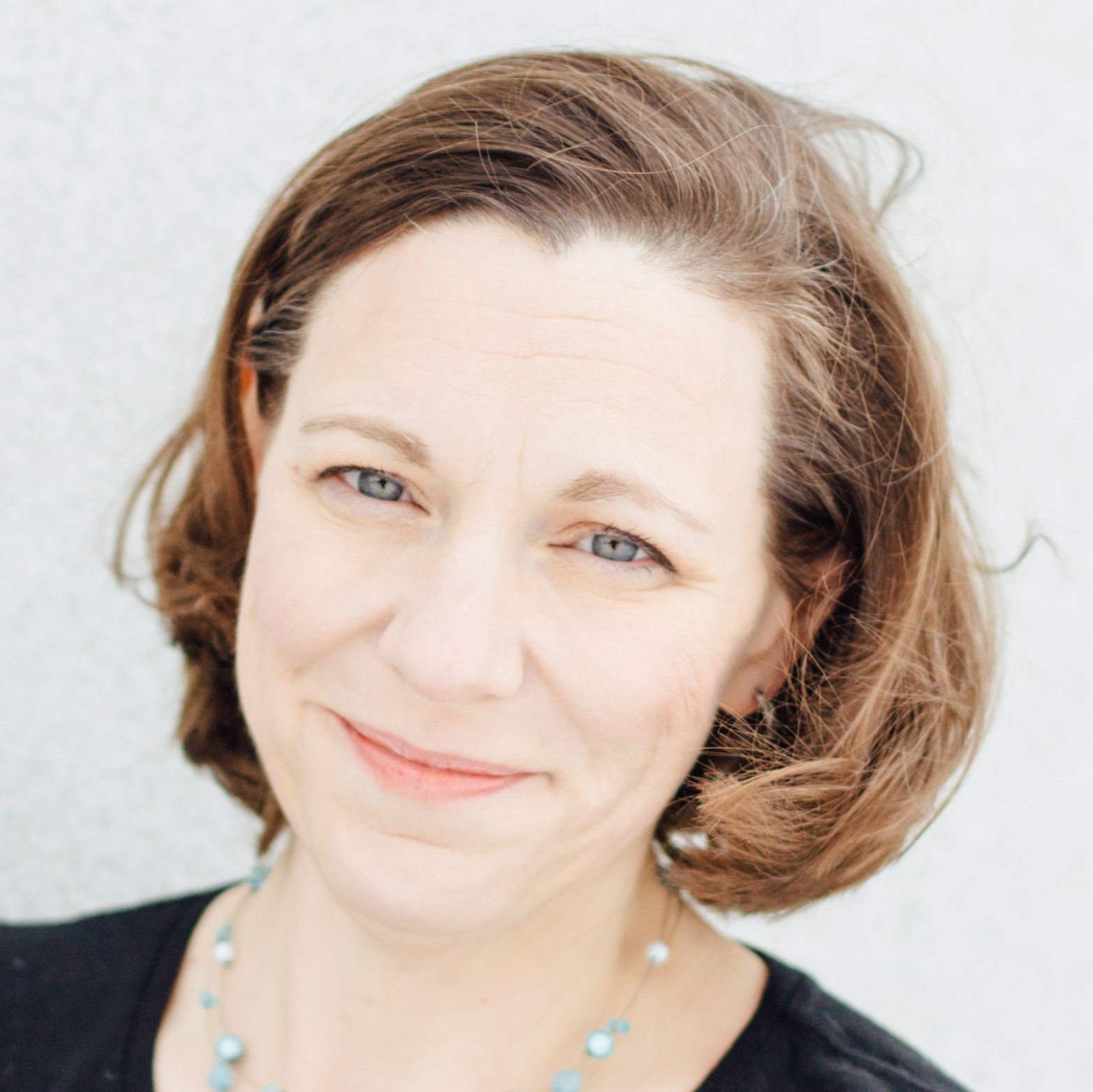 Erin McCole Cupp is the author of All Things New: Breaking the Cycle and Raising a Joyful Family from Our Sunday Visitor. Get to know her and take the quiz to find your rut-busting Beatitude at her website at ErinMcColeCupp.com.