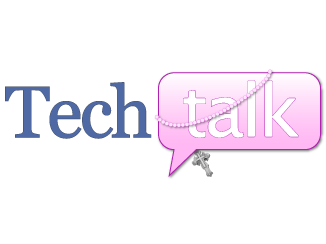 One never knows where they might find themselves when wandering in cyberspace. Often, I am not even sure how I got to point A from point B: I just land there. This unplanned discovery, when done safely, can be wondrous, especially when I'm out forging for new encouragements or teachings on the Catholic Faith.
However, as too many of us have learned through through the sometimes shocking "oh please tell me the kids aren't looking over my shoulder" way, searching the information highways and by-ways can be dangerous and disturbing.
Once kids stumbled across those images under someone dad's mattress or in the locker room. Now they merely need to open a web browser and type in a few keywords to sneak a peek. While unnerving, for most kids, especially when the discovery has been by accident, the window will be closed and not thought about it again. Sadly for too many others, the accidental or deliberate act of viewing pornography will turn into an addiction.
The catalyst to write a Tech Talk post on this topic came as I was reading through links on Catholic apologist Matt Fradd's website for information to include in a recent chastity talk I was presenting to a Confirmation class.
I found a very interesting and eye-opening interview with Catholic musician Audrey Assad. She was sharing her past addiction with and freedom from pornography. In my ministry, I have met many women who are (or were) struggling with pornography, and I was so happy to see that her story has been included in Matt's new book, Delivered, a collection of stories of "pornography to purity." The addition of Audrey's testimonial (and other women's, too) will definitely wake the world to the fact that this is definitely not just a GUY THING.
Audrey shares a heart-wrenching experience from a recent a conference, "One told me that a girl in her group shared that she'd been compulsively viewing pornography since the age of eight," then reminded us, "It's a lot more common than anyone would like to believe, and the sooner we learn how to address it, the sooner more and more young women can find freedom in community."
After reading the Fradd/Assad interview, spending time with the teens (and adults) discussing this subject, and thinking about my friends or acquaintances struggling with the lure and lie of pornography – it was clear people needed to be made more aware of the issue and be given resources to help them avoid or heal from it.
The greatest weapons come from our Catholic faith such as prayer and participation in the Sacraments, especially Reconciliation. But there are strategies used with current technologies available to aid as well.
For instance, an accountability partner has been proven to be a valuable and successful key in this battle. Internet or app accountability software basically records your internet activity and then sends a report – usually by email -- to a person(s) designated to be your accountability partner(s). The idea behind this strategy is in knowing someone you love and/or respect will be made aware of exactly where you have been online and what you have been looking at removes the secrecy component as well as provides a consequence to your actions. That person could, and probably should, also be a confidant, counselor, or mentor that helps you work through the underlying reason for the addiction in the first place.
Internet Accountability Software Information Review (*not tested – based on online research, reviews and reporting from Christian and Catholic sites):
Cost: $99.95 (*on 1/15/14 was having a Buy One Get One Free – for monitoring multiple computers)
"SPECTOR PRO is the world's best selling software for monitoring and recording every detail of PC and Internet activity - in your home or in your office."
Cost: The first Accountability user costs $8.99/mo. Add additional Accountability users for just $2/mo. each. *First month free.
"Internet Accountability tracks websites you visit on your computers, smart phones, and tablets, and sends them in an easy-to-read report to someone you trust. This makes it easy to talk about the temptations you face online."
X3Watch – for iOS & Andriod
Cost: Free (for now… a new premium mobile version is coming out Jan. 2014)
"Whenever you browse the internet on your Apple device and access a site which may contain questionable material, the program will record the site name, time, and date the site was visited. A person of your choice (an accountability partner) will receive an email containing all possible questionable sites you may have visited within the week."
Cost: Free
"Ever Accountable is a service that monitors the websites you visit and apps you use on your phone or tablet. It sends weekly reports to the accountability partners that you specify. This helps you maintain purity by holding yourself accountable to someone else."
Do you use accountability software or apps? We'd love to get your recommendations!
Read more of our Tech Talk columns.
Copyright 2014 Allison Gingras
About the Author