Well, it's been a few weeks since I've dusted myself off to do a book talk, hasn't it? Well, it's not for lack of reading, though there was a week in there when I nearly lost my mind.
Oh wait, it's summer. That SVS (Summer Vacation Syndrome, so named by none other than Lisa "THE Catholic Mom" Hendey) has kicked in. Nothing's guaranteed, except that I'm sneaking off to read at every opportunity.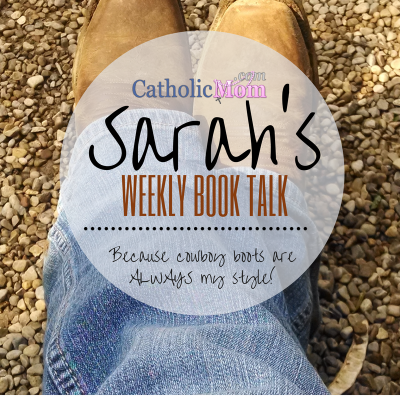 Recent Reads

When the Church Was Young: Voices of the Early Fathers, by Marcellino D'Ambrosio (Servant Books, 2014)
My rating: 5 out of 5 stars
I've long been a fan of D'Ambrosio's (he writes here at CatholicMom.com every single week), so I had a feeling that, though the topic was scary, I might, in fact, like it.
I was wrong. I didn't, in fact, like it.
As my six-year-old would say, I LOVVVVVED IT!
I sure didn't expect it, but this book is gripping, compelling, and fast-moving. It's hard to believe it's about a bunch of old dead guys, I know. D'Ambrosio inspires a love of history, crafts a great story, and plants an appreciation for where we are 2000 years later. I've wanted to learn more in the 300-page adventure with this book than I have since college.
D'Ambrosio doesn't just bring the past alive: he makes it relevant and he makes the Church Fathers into the superheroes they deserve to be.
This book would be the perfect companion for new Catholics. It will fill your reference shelf with information that's fun to revisit. And, best of all, it will make you understand what happened back when the Church was brand-new.
Homeschooling moms, converts, people who like to read: take note. This is a book you'll want to buy two copies of (because no, I'm not letting you borrow mine).
Highly, highly, HIGHLY recommended

The Rising, by Robert Ovies (fiction, Ignatius Press, 2014)
My rating: 5 out of 5 stars
This is a book that really grabbed me, right from the start. I'm not giving anything away that's not already in the description: nine-year-old CJ Walker raises people (at first accidentally) from the dead.
Now, stop for a minute and think about that. This isn't a thriller. It's not a horror novel. It's a serious consideration of what that would mean for a normal kid and his family.
I couldn't stop thinking about this book the whole time I was reading it (which was admittedly longer than I wanted to be reading it, because I didn't have a full day just to spend with it). It's fast-paced and yet it has a way of getting into your brain and making you think.
What does it mean to be alive? What does it mean to be dead? And what are the implications of a boy having this ability?
This book is really a consideration of human nature and maybe even divine nature. It's a look at relationship and an examination of trust.
This might be one of the best novels I've read in a couple of years. It gets my highest recommendation. You won't be sorry you read it!
Trusting God with St. Therese, by Connie Rossini (Four Waters Press, expected publication 2014)
I'm a Therese fangirl, it's true. So I'm naturally interested in books that are designed to help me understand this great little saint.
Rossini has made a great saint into someone accessible and real in her book. In the journey through this book, you'll marvel at how much you'll relate. But if you're not careful, you'll find yourself changed...for the better.
This is truly a gem of a book, and one that is sure to be loved and shared by many! I can't wait to see the print version and share it with many of the people I know.
The Accidental Marriage, by Roger B. Thomas (fiction, Ignatius Press, expected publication 2014)
Oh, y'all! I don't even know where to begin, except to say keep your eyes out for this one. I read it in two days (in part because I was in bed sick and wasn't able to do much else), and even had the audacity to write the author and demand another book.
There's nothing accidental about how delightfully this book is written. It takes a difficult topic and explores it in ways that are unintimidating and even laugh-out-loud funny. I have no idea how to describe this book, but I'm going to have no problem sharing it, raving about it, and promoting it to anyone with ears. I absolutely loved the journey from cover to cover!
I don't want to say too much, because I don't yet know what the cover copy says. Keep your eyes out for this one (and don't worry: I'll be raving about it when it's loose on the world). One of the best novels I've read this year.
Current Reads
What's it say about my day that I'm just not sure? Well, by next week, I'm sure to have something to share. Until then, you can amuse me with what YOU are reading this summer... :)
Up Next
There's so much on my shelf I'm sort of scared to hold myself accountable here. And really, I'm only wanting to read fiction, fiction, FICTION.
What have YOU been reading lately?
*Are you on Goodreads? I'll see you there!
Curious about what my ratings mean? Here's an explanation of what the stars mean to me.
Be sure to check out our Book Notes archive.
Copyright 2014, Sarah Reinhard
About the Author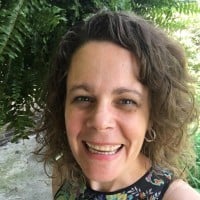 When she's not chasing kids, chugging coffee, or juggling work, Sarah Reinhard's usually trying to stay up read just one…more…chapter. She writes and works in the midst of rural farm life with little ones underfoot. She is part of the team for the award-winning Catholic Mom's Prayer Companion, as well as the author of a number of books. You can join her for a weekday take on Catholic life by subscribing to Three Shots and follow her writing at Snoring Scholar.