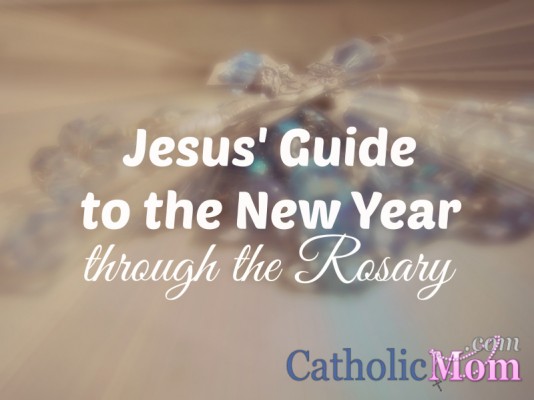 Editor's Note: We're continuing our journey through the rosary with Jesus as our guide.
We end this series with the Fifth Sorrowful Mystery, The Crucifixion.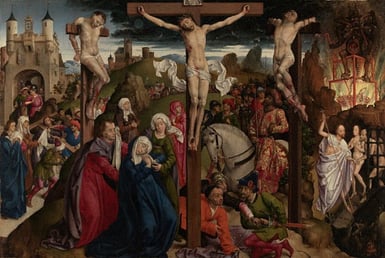 "Jesus uttered a loud cry and said, 'Father, into Your hands I commend My spirit.' After He said this, He expired." (Luke 23:46)
The final of the Fruit of the Mystery is Perseverance. I couldn't think of a better Fruit of the Mystery to end this series with than perseverance.
Adding perseverance to our bag of tools can help get us through the New Year, help us stand strong when facing adverse situations and can help us accomplish our goals we set for the year.
Jesus persevered through unimaginable circumstances. Even on the cross Jesus forgave and gave hope. When I reflect on this mystery my heart is full of God's love for each of us. Through Jesus' pain and suffering he still offered the best of himself to those around him. As we go through this day we can unite in our efforts to recall that Jesus was able to move beyond his own pain and suffering and offer kind words of love and forgiveness. We too, can follow his example and give the best of ourselves even when things are less than perfect in our own lives. When we decide to set aside our own situations and reach out to others with kindness and love we are following Christ and becoming more of the person he has intended us to be.
Read all the reflections in the "Jesus' Guide to the New Year through the Rosary" series.
Copyright 2014 Lorrie Lane Dyer
Dreux Budé Master
French, 1490s
Oil on panel
18 7/8 x 28 1/4 in.
79.PB.177
Digital image courtesy of the Getty's Open Content Program
About the Author

Lorrie Lane Dyer is a facilitator for the Virtual Learning Community for Faith Formation with the University of Dayton as well as religious education and parish coordinator. She is working on her Masters of Leadership Development, with a focus in Military Chapel programs at St. Mary of the Woods College. Her faith provides her with inspiration for many of her poetry collections, columns and short stories.